Abstract
This paper represents the first record of the freshwater jellyfish Craspedacusta sowerbyi (Lankester 1880) in México; the medusa was collected in Adolfo Lopez Mateos (ALM) reservoir, one of the main reservoirs in Sinaloa State NW in Mexico. This report of the population of C. sowerbyi represents an exceptional case of freshwater jellyfish on this latitude in American Continent. This study provides additional information on physico chemical characteristics of the reservoir and qualitative and quantitative analysis of the trophic spectrum of C. sowerbyi.
Access options
Buy single article
Instant access to the full article PDF.
USD 39.95
Price includes VAT (USA)
Tax calculation will be finalised during checkout.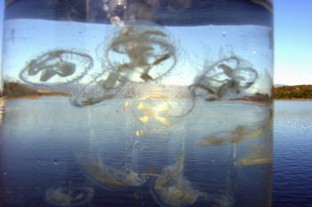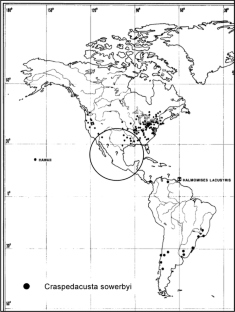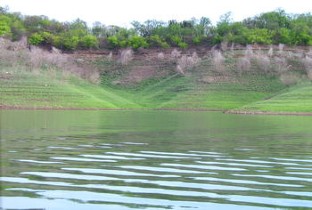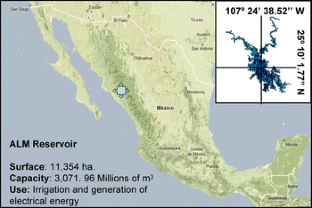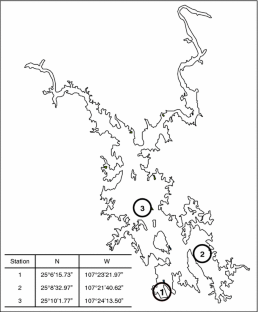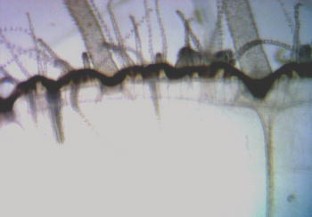 References
Acker TS (1976) Craspedacusta sowerbyi: an analysis of an introduced species. In: Mackie GO (ed) Coelenterate ecology and behavior. Plenum Press, New York, pp 219–226

Acker TS, Muscat AM (1976) The ecology of Craspedacusta sowerbii Lankester, a freshwater hydrozoan. Am Midl Nat 95:323–236. doi:10.2307/2424397

Angradi TR (1998) Observations of fresh-water jellyfish, Craspedacusta sowerbyi Lankester (Trachylina: Petasidae) in a West Virginia Reservoir. Brimleyana 25:34–42

Arbaèiauskas K, Lesutienë J (2005) The freshwater jellyfish (Craspedacusta sowerbii) in lithuanian waters. Acta Zool Litu 15(1): ISSN 1392–1657

Beckett DC, Turanchik EJ (1980) Occurrence of the freshwater jellyfish Craspedacusta sowerbyi Lankester in the Ohio River. Ohio J Sci 80:95–96

Bennitt R (1932) Note on the medusa Craspedacusta in Missouri, with a summary of the American records to date. Am Nat 66(704):287–288. doi:10.1086/280436

Boothroyd IKG, Etheredge MK, Green JD (2002) Spatial distribution, size structure, and prey of Craspedacusta sowerbyi Lankester in a shallow New Zealand lake. Hydrobiologia 468:23–32. doi:10.1023/A:1015206320300

Brooks ST (1932) Fresh-water medusae. Science 76:465. doi:10.1126/science.76.1977.465

Bushnell JH Jr, Porter WT (1967) The Occurrence, habitat, and prey of Craspedacusta sowerbyi (particularly polyp stage) in Michigan transactions of the American microscopical society vol 86, no 1 (Jan., 1967) pp 22–27

Byers CF (1945) The fresh-water jellyfish in Florida. Proc Fla Acad Sci 7:173–180

Davis CC (1955) Notes on the food of Craspedacusta sowerbyi in Crystal Lake, Ravenna, Ohio. Ecology 36:364–366. doi:10.2307/1933253

Dejdar E (1934) Die Süßwassermeduse Cras-pedacusta sowerbii Lankester in mono-graphischer Darstellung. Z Morphol Ökol Tiere 28:595–691

De Vries DR (1992) The freshwater jellyfish Craspedacusta sowerbyi: a summary of its life history, ecology, and distribution. J Freshwat Ecol 7:7–16

Dexter RW, Surrarrer TC, Davis CW (1949) Some recent records of the fresh-water jellyfish Craspedacusta sowerbyii from Ohio and Pennsylvanian. Ohio J Sci 49:235–241

Dodson SI, Cooper SD (1983) Trophic relationships of the freshwater jellyfish Craspedacusta sowerbyi Lankester 1880. Limnol Oceanogr 28:345–351

Dumont HJ (1994) The distribution and ecology of the fresh and brackish-water medusae of the world. Hydrobiologia 272:1–12. doi:10.1007/BF00006508

Ferreira MT (1985) Occurrence of the freshwater medusa Craspedacusta sowerbyi Lank, 1880 (Hydrozoa: Olindiidae) in Portuguese reservoirs. Bol Soc Port Cienc Nat 22:41–46

Fritz GB, Schill RO, Pfannkuchen M, Brümmer F (2007) The freshwater jellyfish Craspedacusta sowerbii Lankester, 1880 (Limnomedusa: Olindiidae) in Germany, with a brief note on its nomenclature. J Limnol 66(1):54–59

Garman H (1916) The sudden appearance of great numbers of freshwater medusae in a Kentucky creek. Science 44:858–860. doi:10.1126/science.44.1146.858

Gopal Sharma J, Chakrabarti R (2000) Seasonal occurrence of freshwater medusa Limnocnida indica Annandale (Cnidaria: Limnomedusae) in a lake associated with the river Yamuna, India. Aquat Ecol 34:205–207. doi:10.1023/A:1009986516652

Herklots GAC (1940) Coelenterata: freshwater medusae. Notes and comments. Hong Kong Nat X(1):70

Hubschman JH, Kishler WJ (1972) Craspedacusta sowerbyi Lankester 1880 and Cordylophora lacustris Allman 1881 in western Lake Erie (Coelenterata). Ohio J Sci 72:318–321

Hutchinson GE (1967) A treatise on limnology, II edn. Wiley, New York, 1115 pp

Hyslop EJ (1980) Stomach content analysis—a review of methods and their application. J Fish Biol 17:411–429. doi:10.1111/j.1095-8649.1980.tb02775.x

Jankowski T (2001) The freshwater medusae of the world—a taxonomic and systematic literature study with some remarks on other inland water jellyfish. Hydrobiologia 462:91–113. doi:10.1023/A:1013126015171

Jankowski T (2004) Predation of freshwater jellyfish on Bosmina: the consequences for population dynamics, body size, and morphology. Hydrobyologia 530/531:521–528. doi:10.1007/s10750-004-2648-6

Jankowski T, Ratte HT (2000) On the influence of the freshwater jellyfish Craspedacusta sowerbyi on the zooplankton community. Verh Int Verein Limnol 27:1–4

Lankester ER (1880) On Limnocodium (Craspedacusta) sowerbyi, a new trachomadusa inhabiting freshwater. Quaterly J Microsc Sci 20:351–371

Lytle CF (1960) A note on distribution patterns in Craspedacusta. Trans Am Microsc Soc 79:461–470. doi:10.2307/3224130

Lytle CF (1962) Craspedacusta in southeastern United States. Tulane Stud Zool 9:309–314

Matsakis S, Conover RJ (1991) Abundance and feeding of medusae and their potential impact as predators on other zoo-plankton in Bedford basin (Nova Scotia, Canada) during spring. Can J Fish Aquat Sci 48:1419–1430. doi:10.1139/f91-169

Matthews DC (1963) Freshwater jellyfish Craspedacusta sowerbi Lankester in Hawaii. Trans Am Microsc Soc 82:18–22. doi:10.2307/3223816

Payne F (1924) A study of the fresh-water medusa, Craspedacusta ryderi. J Morphol 38:387–430. doi:10.1002/jmor.1050380305

Pennak RW (1953) Fresh-water invertebrates of the United States. The Ronald Press Company, New York, pp 326–340

Pennak RW (1956) The freshwater jellyfish Craspedacusta in Colorado with some re-marks on its ecology and morphological degeneration. Trans Am Microsc Soc 75:324–331. doi:10.2307/3223963

Pennak RW (1989) Coelentera. In: Fresh-water invertebrates of the United States: protozoa to mollusca, 3rd edn. Wiley, New York, pp 110–127, 628 pp

Perez JL et al (2006) First record of Craspedacusta sowerbyi Lankester, 1880 (Cnidaria: Limnomedusae: Olindiidae) in the Proserpina reservoir (Extremadura, SW Spain) with notes on their feeding habits. Belg J Zool 136(2):163–166

Rayner NA (1988) First record of Craspedacusta sowerbyi Lankester (Cnidaria: Limnomedusae) from Africa. Hydrobiologia 162:73–77. doi:10.1007/BF00014334

Reisinger E (1957) Zur Entwicklungsgeschchte und Entwicklungsmechanik von Craspedacusta (Hydrozoa, Limnotrachylina). Z Morphol Ökol Tiere 45:656–698

Schmitt WL (1939) Fresh-water jellyfish records since 1932. Am Nat 73:83–89. doi:10.1086/280815

Smrchek JC (1970) Craspedacusta sowerbyi. North Ext Range Mich Trans Am Microscopical Soc 89(2):325–327

de Sowerby AC (1941) The romance of the Chinese fresh-water jellyfish. Hong Kong Nat 10(3–4):186–189

Spadinger R, Maier G (1999) Prey selection and diet feeding of the freshwater jellyfish, Craspedacusta sowerbyi. Freshwater Biol 41:567–573

Thomas IM (1950) The medusa Craspedacusta in Australia. Nature 166:312–313. doi:10.1038/166312a0

William MS, Kennedy FR (2007) Occurrence of the freshwater jellyfish Craspedacusta sowerbii (Lankester, 1880) (Hydrozoa, Limnomedusae) in a calcareous lake in Mato Grosso do Sul, Brazil. Biota Neotropica v7 (n1) http://www.biotaneotropica.org.br/v7n1/pt/abstract?shortcommunication+bn0210701

Woodhead AE (1933) Occurrence of fresh-water medusae in Michigan. Science 78:479

Woodhead AE (1943) Around the calendar with Craspedacusta sowerbii. Trans Am Microsc Soc 62:379–381. doi:10.2307/3222861

Zeliff CC (1940) Craspedacusta the fresh- water jellyfish in New Jersey. Am Midi Nat 23(1):251–252. doi:10.2307/2485272

Ziser SW, Burke WW (1984) A new record of the freshwater jellyfish Craspedacusta sowerbyi Lankester in Louisiana. Proc La Acad Sci 47:45–47
Acknowledgements
We thanks to Jose Eden Cuadras and Rogelio Moreno Urias by your valuable support in the camp activities. Authors want to thank the economic support of the CONACYT-SAGARPA 2005, 12078 Project and CONACYT-SEMARNAT 2006-C01-23449 Project.
About this article
Cite this article
Moreno-Leon, M.A., Ortega-Rubio, A. First record of Craspedacusta sowerbyi Lankester, 1880 (Cnidaria: Limnomedusae: Olindiidae) in Mexico (Adolfo Lopez Mateos reservoir), with notes on their feeding habits and limnological dates. Biol Invasions 11, 1827–1834 (2009). https://doi.org/10.1007/s10530-008-9361-8
Received:

Accepted:

Published:

Issue Date:
Keywords
Jellyfish

Medusa

Feeding habits

Sinaloa Mexico