Abstract
Velvet antler (VA) is used in traditional Chinese medicine to treat a wide range of ailments including the enhancement of wound healing. A 3.2 kDa recombinant polypeptide of VA from sika deer was purified and compared to native polypeptides stimulation growth of NIH3T3 cells. Both stimulated growth in a dose-dependent manner (10–100 μg/ml). To study its wound healing properties, burn-wounded rats were topically administered with recombinant VA polypeptide or native polypeptide. Rats treated with 0.05 and 0.1% (w/w) polypeptides exhibited significant wound healing. As the yield of recombinant polypeptide was 40-fold higher than that of the native polypeptide, it may therefore be a useful biopharmaceutical.
This is a preview of subscription content, log in to check access.
Access options
Buy single article
Instant access to the full article PDF.
US$ 39.95
Price includes VAT for USA
Subscribe to journal
Immediate online access to all issues from 2019. Subscription will auto renew annually.
US$ 199
This is the net price. Taxes to be calculated in checkout.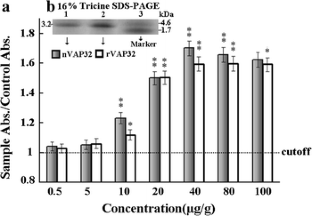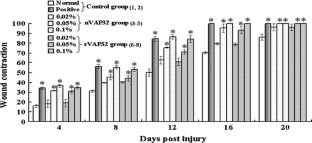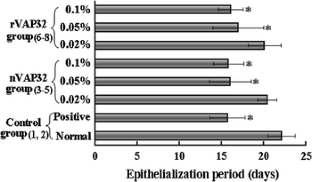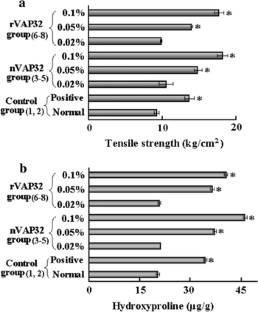 References
Abe Y, Inagaki K, Fujiwara A, Kuriyama K (2000) Wound healing acceleration of a novel transforming growth factor-beta inducer, SEK-1005. Eur J Pharmacol 408:213–218

Chen X, Wang Y, Wu Y, Wang L, Li W (2009) Protective effects of peptides from velvet antler of Cervus nippon on acute ischemic myocardial injury in rats. Zhongguo Zhong Yao Za Zhi 34:1971–1974

Garcia RL, Sadighi M, Francis SM, Suttie JM, Fleming JS (1997) Expression of neurotrophin-3 in the growing velvet antler of the red deer Cervus elaphus. J Mol Endocrinol 19:173–182

Guan SW, Duan LX, Li YY, Wang BX, Zhou QL (2006) A novel polypeptide from Cervus nippon Temminck proliferation of epidermal cells and NIH3T3 cell line. Acta Biochim Pol 53:395–397

Hijikata Y, Kano T, Xi L (2009) Treatment for intractable anemia with the traditional Chinese medicines Hominis Placenta and Cervi Cornus Colla (deer antler glue). Int J Gen Med 2:83–90

Kim KS, Choi YH, Kim KH et al (2004) Protective and anti-arthritic effects of deer antler aqua-acupuncture (DAA), inhibiting dihydroorotate dehydrogenase, on phosphate ions-mediated chondrocyte apoptosis and rat collagen-induced arthritis. Int Immunopharmacol 4:963–973

Ko KM, Yip TT, Tsao SW et al (1986) Epidermal growth factor from deer (Cervus elaphus) submaxillary gland and velvet antler. Gen Comp Endocrinol 63:431–440

Roh SS, Lee MH, Hwang YL et al (2010) Stimulation of the extracellular matrix production in dermal fibroblasts by velvet antler extract. Ann Dermatol 22:173–179

Rozain MZ, Zuk ABZ, Noordin M, Norimah Y, Hakim AN (2004) The effects of different types of honey on tensile strength evaluation of burn wound tissue healing. Int J Appl Res Vet Med 2:290–296

Shivhare Y, Singour PK, Patil UK, Pawar RS (2009) Wound healing potential of methanolic extract of Trichosanthes dioica Roxb (fruits) in rats. J Ethnopharmacol 127:614–619

Srinivas RB, Kiran KRR, Naidu VG et al (2008) Evaluation of antimicrobial, antioxidant and wound-healing potentials of Holoptelea integrifolia. J Ethnopharmacol 115:249–256

Wang BX, Zhao XH, Qi SB et al (1988) Effects of repeated administration of deer antler extract on biochemical changes related to aging in senescence-accelerated mice. Chem Pharm Bull (Tokyo) 36:2587–2592

Weng L, Zhou QL, Ikejima T, Wang BX (2001) A new polypeptide promoting epidermal cells and chondrocytes proliferation from Cervus elaphus Linnaeus. Acta Pharmacol Sin 36:913–916

Zhou QL, Guo YJ, Wang LJ, Wang Y, Liu YQ, Wang BX (1999) Velvet antler polypeptides promoted proliferation of chondrocytes and osteoblast precursors and fracture healing. Zhongguo Yao Li Xue Bao 20:279–282
Acknowledgments
We thank Prof. Tiezhong for providing necessary technical help, and special thanks Prof. Colin for providing crucial advice in the process of writing. This work was supported in part by fund from Shenyang Agricultural University, China.
Electronic supplementary material
Below is the link to the electronic supplementary material.
About this article
Cite this article
Zha, E., Gao, S., Pi, Y. et al. Wound healing by a 3.2 kDa recombinant polypeptide from velvet antler of Cervus nippon Temminck. Biotechnol Lett 34, 789–793 (2012). https://doi.org/10.1007/s10529-011-0829-8
Received:

Accepted:

Published:

Issue Date:
Keywords
NIH3T3 cells

Recombinant polypeptide

Velvet antler polypeptide

Wound healing