Abstract
The International Statistical Genetics Workshop (commonly referred to as the "Boulder Workshop") has been held annually in Boulder, Colorado almost every year since 1990. A staple feature of each workshop has been the presence of a "question box" (either a physical box or an online virtual one) where workshop participants are given the opportunity of asking questions to the faculty. In this manuscript, we have compiled a list of ten "classic" questions that have appeared in one form or another across multiple workshops and our attempts at answering them.
Access options
Buy single article
Instant access to the full article PDF.
USD 39.95
Price includes VAT (USA)
Tax calculation will be finalised during checkout.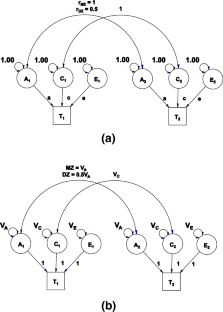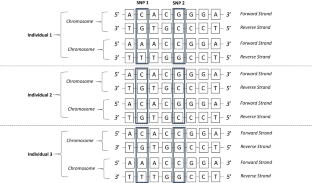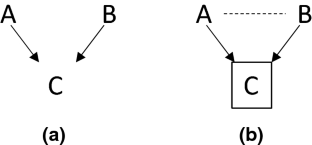 References
Abecasis GR, Cardon LR, Cookson WO (2000) A general test of association for quantitative traits in nuclear families. Am J Hum Genet 66(1):279–292

Abecasis GR, Cherny SS, Cookson WO, Cardon LR (2002) Merlin–rapid analysis of dense genetic maps using sparse gene flow trees. Nat Genet 30(1):97–101

Aschard H, Vilhjalmsson BJ, Joshi AD, Price AL, Kraft P (2015) Adjusting for heritable covariates can bias effect estimates in genome-wide association studies. Am J Hum Genet 96(2):329–339

Barrett JC, Fry B, Maller J, Daly MJ (2005) Haploview: analysis and visualization of LD and haplotype maps. Bioinformatics 21(2):263–265

Blitzstein JK, Hwang J (2014) Introduction to probability. CRC Press, Boca Raton, FL

Bollen K (1989) Structural equations with latent variables. Wiley, New York

Bollen KA, Bauldry S (2010) Model identification and computer algebra. Sociol Methods Res 39(2):127–156

Bulik-Sullivan BK, Loh PR, Finucane HK, Ripke S, Yang J, Schizophrenia Working Group of the Psychiatric Genomics C, Patterson N, Daly MJ, Price AL, Neale BM (2015a) LD Score regression distinguishes confounding from polygenicity in genome-wide association studies. Nat Genet 47(3):291–295

Bulik-Sullivan B, Finucane HK, Anttila V, Gusev A, Day FR, Loh PR, ReproGen C, Psychiatric Genomics C, Genetic Consortium for Anorexia Nervosa of the Wellcome Trust Case Control C, Duncan L, Perry JR, Patterson N, Robinson EB, Daly MJ, Price AL, Neale BM (2015b) An atlas of genetic correlations across human diseases and traits. Nat Genet 47(11):1236–1241

Burgess S, Davies NM, Thompson SG (2016) Bias due to participant overlap in two-sample Mendelian randomization. Genet Epidemiol 40(7):597–608

Carey G (2005) Cholesky problems. Behav Genet 35(5):653–665

de Leeuw CA, Mooij JM, Heskes T, Posthuma D (2015) MAGMA: generalized gene-set analysis of GWAS data. PLoS Comput Biol 11(4):e1004219

Dominicus A, Skrondal A, Gjessing HK, Pedersen NL, Palmgren J (2006) Likelihood ratio tests in behavioral genetics: problems and solutions. Behav Genet 36(2):331–340

Evans DM, Gillespie NA, Martin NG (2002) Biometrical genetics. Biol Psychol 61(1–2):33–51

Falconer DS, Mackay TFC (1996) Introduction to quantitative genetics. Pearson Education, Harlow, Essex

Grotzinger AD, Rhemtulla M, de Vlaming R, Ritchie SJ, Mallard TT, Hill WD, Ip HF, Marioni RE, McIntosh AM, Deary IJ, Koellinger PD, Harden KP, Nivard MG, Tucker-Drob EM (2019) Genomic structural equation modelling provides insights into the multivariate genetic architecture of complex traits. Nat Hum Behav 3(5):513–525

Hemani G, Zheng J, Elsworth B, Wade KH, Haberland V, Baird D, Laurin C, Burgess S, Bowden J, Langdon R, Tan VY, Yarmolinsky J, Shihab HA, Timpson NJ, Evans DM, Relton C, Martin RM, Davey Smith G, Gaunt TR, Haycock PC (2018) The MR-Base platform supports systematic causal inference across the human phenome. Elife 7:e34408

Kendler KS, Eaves LJ (1986) Models for the joint effect of genotype and environment on liability to psychiatric illness. Am J Psychiatry 143(3):279–289

Kirkwood BR, Sterne JAC (2003) Essential medical statistics. Blackwell, Oxford

Lynch M, Walsh B (1998) Genetics and analysis of quantitative traits. Sinauer Associates, Sunderland, MA

Manolio TA, Collins FS, Cox NJ, Goldstein DB, Hindorff LA, Hunter DJ, McCarthy MI, Ramos EM, Cardon LR, Chakravarti A, Cho JH, Guttmacher AE, Kong A, Kruglyak L, Mardis E, Rotimi CN, Slatkin M, Valle D, Whittemore AS, Boehnke M, Clark AG, Eichler EE, Gibson G, Haines JL, Mackay TF, McCarroll SA, Visscher PM (2009) Finding the missing heritability of complex diseases. Nature 461(7265):747–753

Martin NG, Eaves LJ (1977) The genetical analysis of covariance structure. Heredity (Edinb) 38(1):79–95

Medland SE, Zayats T, Glaser B, Nyholt DR, Gordon SD, Wright MJ, Montgomery GW, Campbell MJ, Henders AK, Timpson NJ, Peltonen L, Wolke D, Ring SM, Deloukas P, Martin NG, Smith GD, Evans DM (2010) A variant in LIN28B is associated with 2D:4D finger-length ratio, a putative retrospective biomarker of prenatal testosterone exposure. Am J Hum Genet 86(4):519–525

Munafo MR, Tilling K, Taylor AE, Evans DM, Davey Smith G (2018) Collider scope: when selection bias can substantially influence observed associations. Int J Epidemiol 47(1):226–235

Neale MC, Cardon LR (1992) Methodology for genetic studies of twins and families. Springer, Dordrecht

Neale B, Ferreira MA, Medland SE, Posthuma D (2008) Statistical genetics: gene mapping through linkage and association. Taylor and Francis, New York

Neale BM, Rivas MA, Voight BF, Altshuler D, Devlin B, Orho-Melander M, Kathiresan S, Purcell SM, Roeder K, Daly MJ (2011) Testing for an unusual distribution of rare variants. PLoS Genet 7(3):e1001322

Neale MC, Hunter MD, Pritikin JN, Zahery M, Brick TR, Kirkpatrick RM, Estabrook R, Bates TC, Maes HH, Boker SM (2016) OpenMx 2.0: extended structural equation and statistical modeling. Psychometrika 81(2):535–549

Ong KK, Elks CE, Li S, Zhao JH, Luan J, Andersen LB, Bingham SA, Brage S, Smith GD, Ekelund U, Gillson CJ, Glaser B, Golding J, Hardy R, Khaw KT, Kuh D, Luben R, Marcus M, McGeehin MA, Ness AR, Northstone K, Ring SM, Rubin C, Sims MA, Song K, Strachan DP, Vollenweider P, Waeber G, Waterworth DM, Wong A, Deloukas P, Barroso I, Mooser V, Loos RJ, Wareham NJ (2009) Genetic variation in LIN28B is associated with the timing of puberty. Nat Genet 41(6):729–733

Purcell S (2002) Variance components models for gene-environment interaction in twin analysis. Twin Res 5(6):554–571

Purcell S, Neale B, Todd-Brown K, Thomas L, Ferreira MA, Bender D, Maller J, Sklar P, de Bakker PI, Daly MJ, Sham PC (2007) PLINK: a tool set for whole-genome association and population-based linkage analyses. Am J Hum Genet 81(3):559–575

Sham P (1998) Statistics in human genetics. Wiley, Chichester

Smith GD, Ebrahim S (2003) 'Mendelian randomization': can genetic epidemiology contribute to understanding environmental determinants of disease? Int J Epidemiol 32(1):1–22

Thomas DC, Lawlor DA, Thompson JR (2007) Re: Estimation of bias in nongenetic observational studies using "Mendelian triangulation" by Bautista et al. Ann Epidemiol 17(7):511–513

Verhulst B, Neale MC (2016) Minor allele frequency changes the nature of genotype by environment interactions. Behav Genet 46(5):726–733

Verhulst B, Prom-Wormley E, Keller M, Medland S, Neale MC (2019) Type I error rates and parameter bias in multivariate behavioral genetic models. Behav Genet 49(1):99–111

Wang M, Xu S (2019) Statistics of Mendelian segregation—a mixture model. J Anim Breed Genet 136(5):341–350

Watanabe K, Taskesen E, van Bochoven A, Posthuma D (2017) Functional mapping and annotation of genetic associations with FUMA. Nat Commun 8(1):1826

Weedon MN, Lango H, Lindgren CM, Wallace C, Evans DM, Mangino M, Freathy RM, Perry JR, Stevens S, Hall AS, Samani NJ, Shields B, Prokopenko I, Farrall M, Dominiczak A, Diabetes Genetics I, Wellcome Trust Case Control C, Johnson T, Bergmann S, Beckmann JS, Vollenweider P, Waterworth DM, Mooser V, Palmer CN, Morris AD, Ouwehand WH, Cambridge GEMC, Zhao JH, Li S, Loos RJ, Barroso I, Deloukas P, Sandhu MS, Wheeler E, Soranzo N, Inouye M, Wareham NJ, Caulfield M, Munroe PB, Hattersley AT, McCarthy MI, Frayling TM (2008) Genome-wide association analysis identifies 20 loci that influence adult height. Nat Genet 40(5):575–583

Willer CJ, Li Y, Abecasis GR (2010) METAL: fast and efficient meta-analysis of genomewide association scans. Bioinformatics 26(17):2190–2191

Wu H, Neale MC (2013) On the likelihood ratio tests in bivariate ACDE models. Psychometrika 78(3):441–463

Yang J, Lee SH, Goddard ME, Visscher PM (2011) GCTA: a tool for genome-wide complex trait analysis. Am J Hum Genet 88(1):76–82

Yang J, Bakshi A, Zhu Z, Hemani G, Vinkhuyzen AA, Lee SH, Robinson MR, Perry JR, Nolte IM, van Vliet-Ostaptchouk JV, Snieder H, LifeLines Cohort S, Esko T, Milani L, Magi R, Metspalu A, Hamsten A, Magnusson PK, Pedersen NL, Ingelsson E, Soranzo N, Keller MC, Wray NR, Goddard ME, Visscher PM (2015) Genetic variance estimation with imputed variants finds negligible missing heritability for human height and body mass index. Nat Genet 47(10):1114–1120

Zheng J, Erzurumluoglu AM, Elsworth BL, Kemp JP, Howe L, Haycock PC, Hemani G, Tansey K, Laurin C, Early Genetics and Lifecourse Epidemiology (EAGLE) Eczema Consortium, Pourcain BS, Warrington NM, Finucane HK, Price AL, Bulik-Sullivan BK, Anttila V, Paternoster L, Gaunt TR, Evans DM, Neale BM (2017) LD Hub: a centralized database and web interface to perform LD score regression that maximizes the potential of summary level GWAS data for SNP heritability and genetic correlation analysis. Bioinformatics 33(2):272–279

Zollner S, Pritchard JK (2007) Overcoming the winner's curse: estimating penetrance parameters from case-control data. Am J Hum Genet 80(4):605–615
Acknowledgements
We thank Daniel Hwang, Tom Bond, John Kemp, Gunn-Helen Moen, Geng Wang and two anonymous reviewers for useful suggestions on the manuscript. D.M.E. is supported by an Australian National Health and Medical Research Council Senior Research Fellowship (1137714).
Ethics declarations
Conflict of interest
David M Evans declares he has no conflicts of interest.
Human and animal rights and informed consent
This article did not include research with human or animal subjects and informed consent is not required.
Additional information
Publisher's Note
Springer Nature remains neutral with regard to jurisdictional claims in published maps and institutional affiliations.
Edited by Elizabeth Prom-Wormley.
About this article
Cite this article
Evans, D.M. The Boulder Workshop Question Box. Behav Genet 51, 181–190 (2021). https://doi.org/10.1007/s10519-020-10022-y
Received:

Accepted:

Published:

Issue Date:
Keywords
Classical twin study

Structural equation modelling

Genome-wide association

Mendelian randomization