Abstract
A case study of performance-based design is presented for a seismically isolated steel structure that rests on top of two adjacent high-rise reinforced concrete towers, the latter separated by means of an expansion joint. The isolation system comprises Friction Pendulum Bearings (FPBs) that are designed to accommodate two salient characteristics of the system. First, the isolated top floor is subjected to narrow-band floor acceleration histories as the ground motion excitation is filtered by the dynamic response of the supporting towers. Second, the displacement demands imposed to the FPBs are affected by the in-phase or out-of-phase movement of the supporting structures, with the latter case potentially giving rise to higher displacement capacity requirements for the bearings. In a search for a solution beyond conventional design norms, the probability of bearing failure associated with a wide range of FPB displacement capacities was determined via an explicitly risk-consistent performance-based seismic design. Overall, the case-specific design approach is shown to be able to meet any desired performance objective, consistently determining the final compromise between safety, cost-efficiency and practicability.
This is a preview of subscription content,
to check access.
Access this article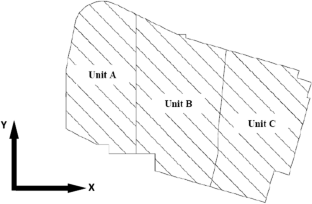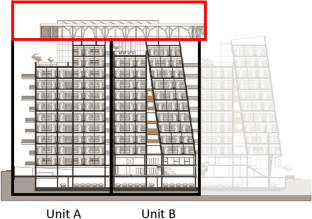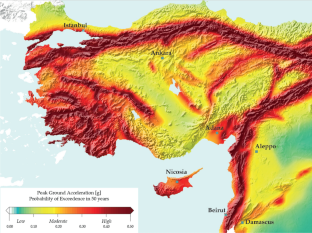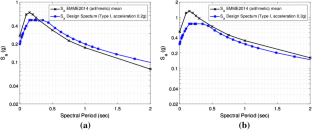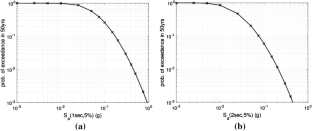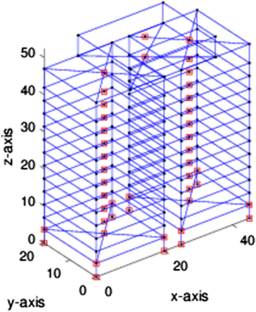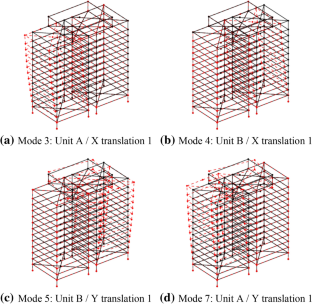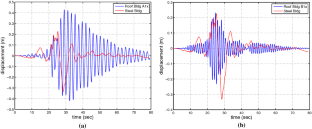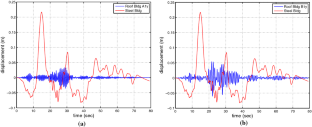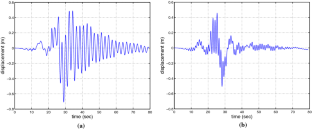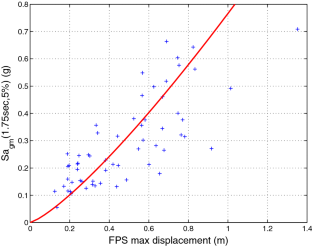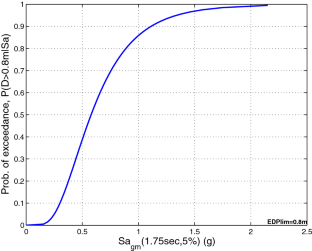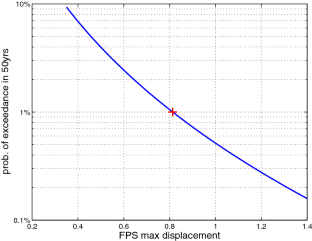 Similar content being viewed by others
References
ASCE/SEI, Minimum design loads for buildings and other structures. ASCE/SEI 7–16, American Society of Civil Engineers, VA, USA, 2017.

Aschheim M, Hernandez-Montes E, Vamvatsikos D (2019) Design of reinforced concrete buildings for seismic performance: practical, deterministic and probabilistic approaches. CRC Press, Boca Raton

Bakalis K, Vamvatsikos D (2018) Seismic fragility functions via nonlinear response history analysis. J Struct Eng 144(10):04018181

Bojorquez E, Iervolino I (2011) Spectral shape proxies and nonlinear structural response. Soil Dyn Earthq Eng 31(7):996–1008

CEN (2005) Eurocode 8: design of structures for earthquake resistance, EN 1998. European Committee for Standardisation, Brussels

CEN (2009) Antiseismic devices, EN15129. European Committee for Standardisation, Brussels

Constantinou MC (1994) Seismic isolation systems: introduction and overview. In: Soong TT, Costantinou MC (eds) Passive and active structural vibration control in civil engineering, vol 345. Springer, Vienna

Cornell CA, Krawinkler H. (2000). Progress and challenges in seismic performance assessment. PEER Center News 3 (2). https://apps.peer.berkeley.edu/news/2000spring/performance.html, (Apr. 18, 2020).

Cornell CA, Jalayer F, Hamburger RO, Foutch DA (2002) The probabilistic basis for the 2000 SAC/FEMA steel moment frame guidelines. J Struct Eng (ASCE) 128(4):526–533

Dymiotis C, Kappos AJ, Chryssanthopoulos MK (1999) Seismic reliability of RC frames with uncertain drift and member capacity. J Struct Eng (ASCE) 125(9):1038–1047

Eads L, Miranda E, Lignos D (2016) Spectral shape metrics and structural collapse potential. Earthq Eng Struct Dyn 45(10):1643–1659

Erdik M, Sestyan K, Demircioglu M, Tuzun C, Giardini D, Gulen L, Akkar S, Zarem M. (2012). Assessment of seismic hazard in the Middle East and Caucasus: EMME (Earthquake Model of Middle East) project. Proc. of 15th world conference on earthquake engineering, Lisbon, Portugal.

Erduran E, Dao ND, Ryan KL (2011) Comparative response assessment of minimally compliant low-rise conventional and base-isolated steel frames. Earthq Eng Struct Dyn 40:1123–1141

Giardini D, Danciu L, Erdik M, Sesetyan K, Demircioglu M, Akkar S, Gülen L, Zare M (2016) Seismic hazard map of the middle East. https://doi.org/10.1007/s10518-018-0347-3

Iervolino I, Spillatura A, Bazzurro P (2018) Seismic reliability of code-conforming Italian buildings. J Earthq Eng 22(2):5–27

Katsanos EI, Vamvatsikos D (2017) Yield frequency spectra and seismic design of code-compatible RC structures: an illustrative example. Earthq Eng Struct Dyn 46(11):1727–1745

Kazantzi AK, Vamvatsikos D (2015) Intensity measure selection for vulnerability studies of building classes. Earthq Eng Struct Dyn 44(15):2677–2694

Kazantzi AK, Righiniotis TD, Chryssanthopoulos MK (2011) A simplified fragility methodology for regular steel MRFs. J Earthq Eng 15(3):390–403

Kazantzi A, Vamvatsikos D, Porter K, Cho IH. (2014). Analytical vulnerability assessment of modern highrise RC moment-resisting frame buildings in the western USA for the Global Earthquake Model. 2nd European conference on earthquake engineering and seismology, Istanbul, Turkey.

Kazantzi AK, Vamvatsikos D, Miranda E (2020) Evaluation of seismic acceleration demands on building nonstructural elements. J Struct Eng 146(7):04020118

Kitayama S, Constantinou MC (2018) Collapse performance of seismically isolated buildings designed by the procedures of ACE/SEI 7. Eng Struct 164:243–258

Kohrangi M, Vamvatsikos D. (2016a). INNOSEIS ground motion set for medium seismicity European sites. http://innoseis.ntua.gr/medium_record_set.rar (Apr. 18, 2020).

Kohrangi M, Vamvatsikos D. (2016b). INNOSEIS ground motion set for high seismicity European sites. http://innoseis.ntua.gr/high_record_set.rar (Apr. 18, 2020).

Kohrangi M, Bazzurro P, Vamvatsikos D, Spillatura A (2017) Conditional spectrum-based ground motion record selection using average spectral acceleration. Earthq Eng Struct Dyn 46(10):1667–1685

Krawinkler H, Miranda E (2004) Performance-based earthquake engineering. In: Bozorgnia Y, Bertero VV (eds) Earthquake engineering: from engineering seismology to performance based engineering. CRC Press, New York

Kwon OS, Elnashai A (2006) The effect of material and ground motion uncertainty on the seismic vulnerability curves of RC structure. Eng Struct 28(2):289–303

Lin T, Haselton CB, Baker JW (2013a) Conditional-spectrum-based ground motion selection. part II: Intensity-based assessments and evaluation of alternative target spectra. Earthq Eng Struct Dyn 42(12):1867–1884

Lin T, Haselton CB, Baker JW (2013b) Conditional-spectrum-based ground motion selection. part I: hazard consistency for risk-based assessments. Earthq Eng Struct Dyn 42(12):1847–1865

Luco N, Ellingwood BR, Hamburger RO, Hooper JD, Kimball JK, Kircher CA. (2007). Risk-targeted versus current seismic design maps for the conterminous United States. SEAOC convention proceedings.

Makris N (2019) Seismic isolation: early history. Earthq Eng Struct Dyn 48(2):269–283

McKenna F, Fenves GL (2011) The opensees command language manual, 12th edn. University of California Berkeley, Berkeley, CA

Mokha A, Constantinou MC, Reinhorn AM, Zayas VA (1991) Experimental study of friction-pendulum isolation system. J Struct Eng (ASCE) 117(4):1201–1217

Spillatura A. (2018). From Record Selection to Risk Targeted Spectra for Risk-based Assessment and Design. PhD Thesis, Istituto Universitario degli Studi Superiori (IUSS), Pavia.

Spillatura A, Vamvatsikos D, Bazzurro P, Kohrangi M. (2019). Issues in harmonization of seismic performance via risk targeted spectra. 13th International conference on applications of statistics and probability in civil engineering, ICASP13, Seoul, South Korea.

Tsantaki S, Adam C, Ibarra LF (2017) Intensity measures that reduce collapse capacity dispersion of P-delta vulnerable simple systems. Bull Earthq Eng 15(3):1085–1109

Vamvatsikos D. (2017). Performance-based seismic design in real life: The good, the bad and the ugly. ANIDIS2017 Italian national conference on earthquake engineering, Pistoia, Italy.

Vamvatsikos D, Kazantzi AK, Aschheim MA (2016) Performance-based seismic design: avant-garde and code-compatible approaches. ASCE-ASME J Risk Uncertain Eng Syst, Part A: Civ Eng 2(2):C4015008

Yang TY, Moehle J, Stojadinovic B, Der Kiureghian A (2009) Seismic performance evaluation of facilities: methodology and implementation. J Struct Eng (ASCE) 135(10):1146–1154

Zareian F, Krawinkler H. (2009). Simplified performance˗based earthquake engineering. Report No. TB 169. Stanford (CA), John A. Blume Earthquake Engineering Research Center. Department of Civil and Environmental Engineering, Stanford University.

Zayas V, Mahin S, Constantinou M. (2017). Seismic Isolation Standard for Continued Functionality. Report No. UCB/SEMM-2017/03, University of California, Berkeley, CA.
Acknowledgements
The authors would like to thank A. Antoniou (design engineer), K. Papanikolaou (QuakeGuard Cyprus Ltd), and M. Karantzikis (ENKA Technologies) for providing the drawings, the design data and in-depth technical information for the structures. We would also like to thank M.C. Constantinou, R.O. Hamburger, K. Miyamoto, J. Eidinger, R. Ludke, A. Wada, Y. Bozorgnia and V. Zayas for their constructive criticism and helpful discussions on collapse safety targets for buildings.
Funding
Financial support has been provided by the European Commission through the Horizon 2020 programs "PANOPTIS–Development of a decision support system for increasing the resilience of transportation infrastructure based on combined use of terrestrial and airborne sensors and advanced modelling tools", Grant Agreement number 769129, and "HYPERION–Development of a decision support system for improved resilience & sustainable reconstruction of historic areas to cope with climate change & extreme events based on novel sensors and modelling tools", Grant Agreement number 821054.
Ethics declarations
Conflict of interest
The authors declare that there is no conflict of interest.
Additional information
Publisher's Note
Springer Nature remains neutral with regard to jurisdictional claims in published maps and institutional affiliations.
About this article
Cite this article
Kazantzi, A.K., Vamvatsikos, D. Practical performance-based design of friction pendulum bearings for a seismically isolated steel top story spanning two RC towers. Bull Earthquake Eng 19, 1231–1248 (2021). https://doi.org/10.1007/s10518-020-01011-x
Received:

Accepted:

Published:

Issue Date:

DOI: https://doi.org/10.1007/s10518-020-01011-x
Keywords