Abstract
This paper is concerned with the assessment of seismic drift demands in steel moment frames designed to comply with Eurocode 8 provisions, with due account for cyclic and in-cycle degradation. In addition to degradation effects, the main parameters examined include the ground motion frequency content as well as the level of constant relative strength or inelasticity. To represent a wide range of structural characteristics, a set of 54 multi-storey frames are considered, in which the number of stories, steel profiles, seismic hazard and compliance criteria are varied. Detailed incremental dynamic analyses are performed on the full set of frames using a suite of 56 far-field ground motion records, which are scaled appropriately to achieve different levels of inelastic demand or equivalent behaviour factors. The seismic performance is evaluated in terms of maximum global and local drifts as well as beam chord rotations. Characteristic results show that maximum response in terms of global deformations and inter-storey drifts is significantly affected by degradation phenomena, along with the ground motion frequency content and the level of inelastic demand. For medium rise typologies subjected to earthquakes with relatively high frequency content, concentration of seismic demand in terms of inter-storey drift is captured by the degrading models and leads to early development of plastic mechanisms. The seismic demand scenarios used in this study, through spectral acceleration-based scaling of ground motions, indicate that the influence of degradation can be significant not only at collapse levels but also at those associated with typical design situations. Finally, based on the extensive analyses carried out in this investigation, expressions for predicting the global and local demands are proposed and discussed.
Access options
Buy single article
Instant access to the full article PDF.
US$ 39.95
Tax calculation will be finalised during checkout.
Subscribe to journal
Immediate online access to all issues from 2019. Subscription will auto renew annually.
US$ 79
Tax calculation will be finalised during checkout.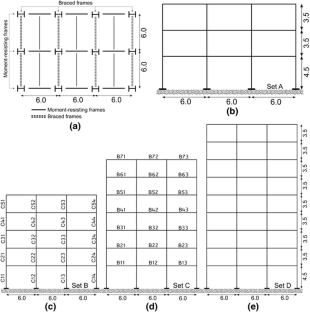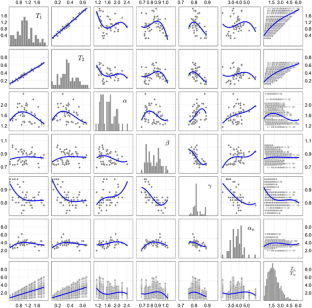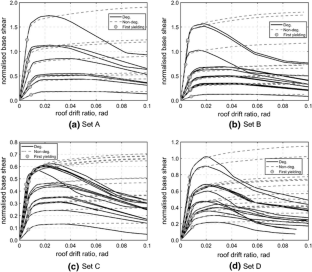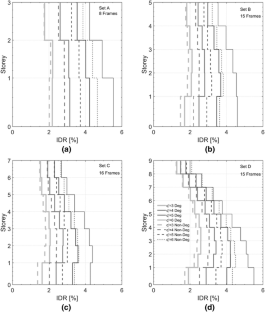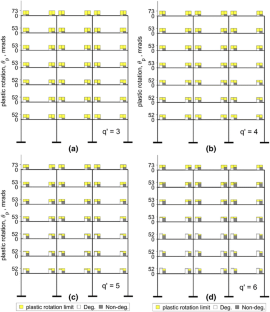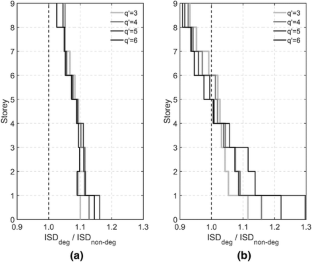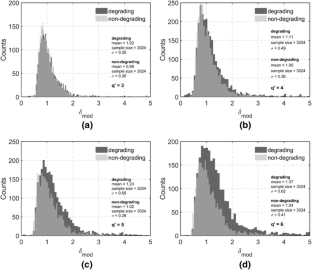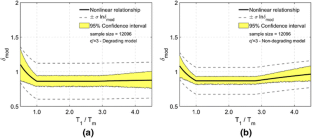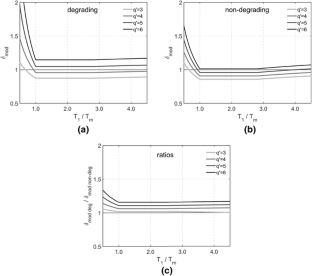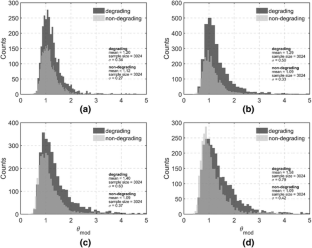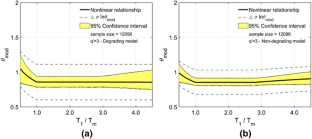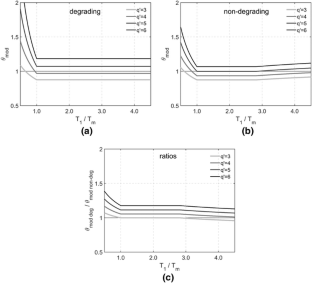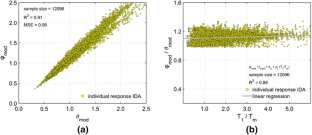 References
Amiri GG, Lahiji NP, Darvishan E (2014) Effects of in-cycle strength degradation on collapse capacity of steel moment frames. Struct Des Tall Spec Build 23(11):801–813

Ancheta TD, Darragh RB, Stewart JP, Seyhan E, Silva WJ, Chiou BS-J, Wooddell KE, Graves RW, Kottke AR, Boore DM (2014) NGA-West2 database. Earthq Spectra 30(3):989–1005

ASCE/SEI (2016) Minimum design loads for buildings and other structures, ASCE 7–16. American Society of Civil Engineers/Structural Engineering Institute, Reston, VA

ATC (2010) Interim guidelines on modeling and acceptance criteria for seismic design and analysis of tall buildings. PEER/ATC, Redwood City, California

Ayoub A, Chenouda M (2009) Response spectra of degrading structural systems. Eng Struct 31(7):1393–1402

Braconi A, Caprili S, Degee H, Guendel M, Hjiaj M, Hoffmeister B, Karamanos S, Rinaldi V, Salvatore W, Somja H (2015) Efficiency of Eurocode 8 design rules for steel and steel-concrete composite structures. J Constr Steel Res 112:108–129

Castro J, Davila-Arbona F, Elghazouli AY (2008) Seismic design approaches for panel zones in steel moment frames. J Earthq Eng 12(S1):34–51

CEN, EN-1998-1:2004-Eurocode 8 (2004) Design of structures for earthquake resistance-part 1: general rules, seismic actions and rules for buildings. European Committee for Standardization, Brussels

CEN, EN-1993-1-1:2005–Eurocode 3 (2005) Design of steel structures, part 1–1: general rules and rules for buildings. European Committee for Standardization, Brussels.

Charney FA (2008) Unintended consequences of modeling damping in structures. J Struct Eng 134(4):581–592

Chenouda M, Ayoub A (2008) Inelastic displacement ratios of degrading systems. J Struct Eng 134(6):1030–1045

Chenouda M, Ayoub A (2009) Probabilistic collapse analysis of degrading multi degree of freedom structures under earthquake excitation. Eng Struct 31(12):2909–2921

Chopra AK, McKenna F (2016) Modeling viscous damping in nonlinear response history analysis of buildings for earthquake excitation. Earthq Eng Struct Dynam 45(2):193–211

De Luca F, Vamvatsikos D, Iervolino I (2013) Near-optimal piecewise linear fits of static pushover capacity curves for equivalent SDOF analysis. Earthq Eng Struct Dynam 42(4):523–543

Elghazouli AY (2010) Assessment of European seismic design procedures for steel framed structures. Bull Earthq Eng 8(1):65–89

Elghazouli AY, Castro J, Izzuddin B (2008) Seismic performance of composite moment-resisting frames. Eng Struct 30(7):1802–1819

Elghazouli AY, Kumar M, Stafford P (2014) Prediction and optimisation of seismic drift demands incorporating ground motion frequency content. Bull Earthq Eng 12(1):255–276

Elkady A, Lignos DG (2014) Modeling of the composite action in fully restrained beam-to-column connections: implications in the seismic design and collapse capacity of steel special moment frames. Earthq Eng Struct Dynam 43(13):1935–1954

Fajfar P, Fischinger M (1988) N2-A method for non-linear seismic analysis of regular buildings. In: Proceedings of the ninth world conference in earthquake engineering

FEMA P 695 (2009) Quantification of seismic performance factors. FEMA P-695 report, the Applied Technology Council for the Federal Emergency Management Agency, Washington, DC

FEMA P 58 (2012) Seismic performance assessment of buildings, vol 58. Prepared by Applied Technology Council as ATC

Flores FX, Charney FA, Lopez-Garcia D (2014) Influence of the gravity framing system on the collapse performance of special steel moment frames. J Constr Steel Res 101:351–362

Gupta A, Krawinkler H (1999) Seismic demands for the performance evaluation of steel moment resisting frame structures. Stanford University, Stanford

Hardyniec A, Charney F (2015) An investigation into the effects of damping and nonlinear geometry models in earthquake engineering analysis. Earthq Eng Struct Dynam 44(15):2695–2715

Ibarra LF, Medina RA, Krawinkler H (2005) Hysteretic models that incorporate strength and stiffness deterioration. Earthq Eng Struct Dynam 34(12):1489–1511

Karamanci E, Lignos DG (2014) Computational approach for collapse assessment of concentrically braced frames in seismic regions. J Struct Eng 140(8):A4014019

Karavasilis TL, Bazeos N, Beskos DE (2008) Drift and ductility estimates in regular steel MRF subjected to ordinary ground motions: a design-oriented approach. Earthq Spectra 24(2):431–451

Kumar M, Castro J, Stafford P, Elghazouli AY (2011) Influence of the mean period of ground motion on the inelastic dynamic response of single and multi degree of freedom systems. Earthq Eng Struct Dynam 40(3):237–256

Kumar M, Stafford P, Elghazouli AY (2013) Influence of ground motion characteristics on drift demands in steel moment frames designed to Eurocode 8. Eng Struct 52:502–517

Lignos DG, Krawinkler H (2010) Deterioration modeling of steel components in support of collapse prediction of steel moment frames under earthquake loading. J Struct Eng 137(11):1291–1302

Lignos DG, Hikino T, Matsuoka Y, Nakashima M (2012) Collapse assessment of steel moment frames based on E-defense full-scale shake table collapse tests. J Struct Eng 139(1):120–132

Limpert E, Stahel WA, Abbt M (2001) Log-normal distributions across the sciences: keys and clues—On the charms of statistics, and how mechanical models resembling gambling machines offer a link to a handy way to characterize log-normal distributions, which can provide deeper insight into variability and probability—normal or log-normal: That is the question. AIBS Bull 51(5):341–352

McKenna F (2011) OpenSees: a framework for earthquake engineering simulation. Comput Sci Eng 13(4):58–66

Medina RA, Krawinkler H (2005) Evaluation of drift demands for the seismic performance assessment of frames. J Struct Eng 131(7):1003–1013

Miranda E, Bertero VV (1994) Evaluation of strength reduction factors for earthquake-resistant design. Earthq Spectra 10(2):357–379

Miranda E, Ruiz-Garcia J (2002) Influence of stiffness degradation on strength demands of structures built on soft soil sites. Eng Struct 24(10):1271–1281

Montuori R, Nastri E, Piluso V, Troisi M (2017) Influence of connection typology on seismic response of MR-Frames with and without 'set-backs'. Earthq Eng Struct Dynam 46(1):5–25

Nofal S, Somja H, Hjiaj M, Nguyen QH (2013) Effects of material variability on the ductility of composite beams and overstrength coefficients. Earthq Eng Struct Dynam 42(7):953–972

Pettinga JD, Priestley MN (2005) Dynamic behaviour of reinforced concrete frames designed with direct displacement-based design. J Earthq Eng 9(spec02):309–330

Rahnama M, Krawinkler H (1993) Effects of soft soil and hysteresis model on seismic demands. John A. Blume Earthquake Engineering Center, Stanford

Rathje EM, Abrahamson NA, Bray JD (1998) Simplified frequency content estimates of earthquake ground motions. J Geotech Geoenviron Eng 124(2):150–159

Rathje EM, Faraj F, Russell S, Bray JD (2004) Empirical relationships for frequency content parameters of earthquake ground motions. Earthq Spectra 20(1):119–144

Ruiz-García J, Miranda E (2003) Inelastic displacement ratios for evaluation of existing structures. Earthq Eng Struct Dynam 32(8):1237–1258

Ruiz-García J, Miranda E (2006) Inelastic displacement ratios for evaluation of structures built on soft soil sites. Earthq Eng Struct Dynam 35(6):679–694

Song J-K, Pincheira J (2000) Spectral displacement demands of stiffness-and strength-degrading systems. Earthq Spectra 16(4):817–851

Tsitos A, Bravo-Haro MA, Elghazouli AY (2018) Influence of deterioration modelling on the seismic response of steel moment frames designed to Eurocode 8. Earthq Eng Struct Dynam 47(2):356–376

Uang C-M, Maarouf A (1994) Deflection amplification factor for seismic design provisions. J Struct Eng 120(8):2423–2436

Vidic T, Fajfar P, Fischinger M (1994) Consistent inelastic design spectra: strength and displacement. Earthq Eng Struct Dynam 23(5):507–521

Weisberg S (2005) Applied linear regression, vol 528. Wiley, London

Zareian F, Medina RA (2010) A practical method for proper modeling of structural damping in inelastic plane structural systems. Comput Struct 88(1):45–53
Acknowledgements
The first author would like to express his gratitude to the "Consejo Nacional de Ciencia y Tecnología" (CONICYT, Chile) for the funding of his doctoral studies at Imperial College London. The authors also acknowledge the funding provided by the "Research Fund for Coal and Steel" of the European Commission within the Project EQUALJOINTS: "European Prequalified Steel Joints", Grant No RFCS-CT-2013-00021, for the work described in this study.
About this article
Cite this article
Bravo-Haro, M.A., Tsitos, A. & Elghazouli, A.Y. Drift and rotation demands in steel frames incorporating degradation effects. Bull Earthquake Eng 16, 4919–4950 (2018). https://doi.org/10.1007/s10518-018-0389-6
Received:

Accepted:

Published:

Issue Date:
Keywords
Deterioration modelling

Cyclic degradation

Displacement demands

Beam rotations

Eurocode 8

Moment frames

Steel structures