Abstract
At present, the codified procedures for the seismic assessment of existing structures do not consider explicitly the use of sensitivity analysis that, on the contrary, is an essential tool due to the intrinsic and epistemic uncertainties involved. In particular, results of a sensitivity analysis allow, on one hand, to optimize the plan of investigations and tests, limiting it to what is really useful, and, on the other hand, to be aware of the propagation of uncertainties in the final outcome of the assessment. The paper proposes how to implement the sensitivity analysis in a systemic way, in order to define proper confidence factors, which are used within the semi-probabilistic approach of the performance-based assessment procedure. In relation to the procedures adopted by current standards, this method is aimed to overcome the following drawbacks: (1) the a priori definition of values for the confidence factor; (2) the a priori selection of parameters to which confidence factor has to be applied; (3) the weak connection between investigation and assessment. Despite the generality of most aspects of the proposed procedure, main attention is given in the paper to its application in the case of masonry existing buildings and, in particular, of those with a significant cultural value, where the minimization of invasiveness of investigations on the construction together with that of costs plays a crucial role for the aim of conservation.
Access options
Buy single article
Instant access to the full article PDF.
USD 39.95
Price excludes VAT (USA)
Tax calculation will be finalised during checkout.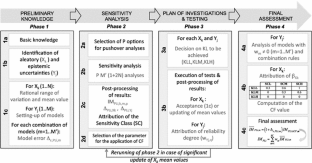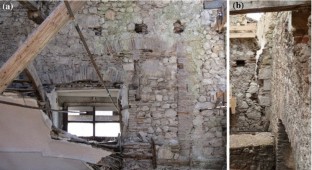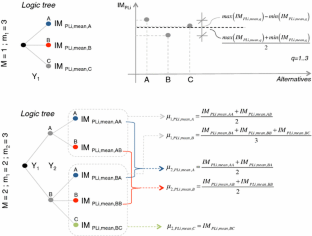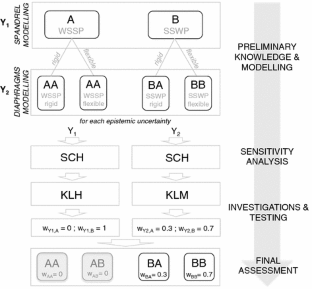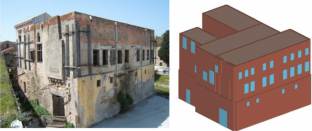 References
ASCE/SEI 41/ 06 (2007) Seismic rehabilitation of existing buildings. American Society of Civil Engineers, Reston, VA

Bosiljkov V, Bokan-Bosiljkov V, Strah B, Velkavrh J, Cotič P (2010a) Review of innovative techniques for the knowledge of cultural assets (geometry, technologies, decay,), PERPETUATE (EC-FP7 project), Deliverable D6, www.perpetuate.eu/d6/

Bosiljkov V, Uranjek M, Zarnic R, Bokan-Bosiljkov V (2010b) An integrated diagnostic approach for the assessment of historic structures. J Cult Herit 11:239–249

Brignola A, Pampanin S, Podestà S (2012) Experimental evaluation of the in-plane stiffness of timber diaphragms, Earthq spectra 28(4):1687–1909

Cattari S, Lagomarsino S, Karatzezou A, Pitilakis D (2014) Vulnerability assessment of Hassan Bey's mansion in rhodes. Bull Earthq Eng. doi:10.1007/s10518-014-9613-1

Cattari S (2014) Static and dynamic analysis of masonry buildings: nonlinear models for piers and spandrels. Bull Earthq Eng (this issue)

CEN (2005) Eurocode 8 - design of structures for earthquake resistance. Part 3: assessment and retrofitting of buildings, Brussels, Belgium

CIB 335 (2010) Guide for the structural rehabilitation of heritage buildings, prepared by CIB commission W023 - wall structures, ISBN 978-90-6363-066-9

CNR-DT212 (2013) Recommendations for the probabilistic seismic assessment of existing buildings. Consiglio Nazionale delle Ricerche, Rome, Italy (in Italian) (http://www.cnr.it/sitocnr/IlCNR/Attivita/NormazioneeCertificazione/DT212.html)

Cornell CA, Jalayer F, Hamburger RO, Foutch DA (2002) The probabilistic basis for the 2000 SAC/FEMA steel moment frame guidelines. ASCE J Struct Eng 128(4):526–533

Fajfar P (1999) Capacity spectrum method based on inelastic spectra. Earthq Eng Struct Dyn 28(9):979–993

Fajfar P, Dolsek M (2012) A practice-oriented estimation of the failure probability of building structures. Earthq Eng Struct Dyn 41(3):531–547

Federal Emergency Management Agency (FEMA) (2000) Pre-standard and commentary for the seismic rehabilitation of buildings, FEMA 356, Washington, DC

Franchin P, Pinto PE, Pathmanathan R (2010) Confidence factor? J Earthq Eng 14:989–1007

Freeman SA (1998) The capacity spectrum method as a tool for seismic design. In: Proceeding of 11th European Conference of Earthquake Engineering, Paris, France

ICOMOS (2003) Recommendations for the analysis, conservation and structural restoration of architectural heritage, International Scientific Committee for Analysis and Restoration of Structures of Architectural Heritage, ratified as ICOMOS document by the General Assembly in Zimbabwe, October 2003 (http://www.civil.uminho.pt/masonry/Publications/Recommendations_ICOMOS.pdf) (Part II\_ Guidelines has been updated and approved on 15/6/2005 in Barcelona, Spain)

Jalayer F, Elefante L, Iervolino I, Manfredi G (2011) Knowledge-based performance assessment of existing RC buildings. J Earthq Eng 15:362–389

Lagomarsino S, Cattari S (2009) Non linear seismic analysis of masonry buildings by the equivalent frame model. Proceeding of 11th D-A-CH conference, 10–11 September 2009, Zurich, (invited paper)

Lagomarsino S, Modaressi H, Pitilakis K, Bosjlikov V, Calderini C, D'Ayala D, Benouar D, Cattari S (2010) PERPETUATE project: the proposal of a performance-based approach to earthquake protection of cultural heritage. Adv Mater Res 133–134:1119–1124. doi:10.4028/www.scientific.net/AMR.133-134.1119

Lagomarsino S, Abbas N, Calderini C, Cattari S, Rossi M, Ginanni Corradini R, Marghella G, Mattolin F, Piovanello V (2011) Classification of cultural heritage assets and seismic damage variables for the identification of performance levels. Proceeding of structural repairs and maintenance of heritage architecture conference, 697–708, WIT Press, ISSN 1743–3509. doi:10.2495/STR110581

Lagomarsino S, Penna A, Galasco A, Cattari S (2013) TREMURI program: an equivalent frame model for the nonlinear seismic analysis of masonry buildings. Eng Struct. doi:10.1016/j.engstruct.2013.08.002

Lagomarsino S, Cattari S (2014a) PERPETUATE guidelines for seismic performance-based assessment of cultural heritage masonry structures. Bull Earthq Eng (this issue)

Lagomarsino S, Cattari S (2014b) Fragility functions of masonry buildings (Chapter 5), pp. 111–156, In: Pitilakis K, Crowley H, Kaynia AM (eds) SYNER-G: typology definition and fragility functions for physical elements at seismic risk: elements at seismic risk, geotechnical, Geol Earthq Eng 27, p. 420. Springer Science+Business Media Dordrecht, doi:10.1007/978-94-007-7872-6_5

MIT (2009) Circolare del ministero delle infrastructure e dei trasporti, No. 617,: "Istruzioni per l'applicazione delle nuove norme tecniche per le costruzioni di cui al Decreto Ministeriale 14 Gennaio 2008", Consiglio superiore dei lavori pubblici. S.O. n.27 alla G.U. del 26.02.2009, No. 47

Monti G, Alessandri S (2009) Application of Bayesian techniques to material strength evaluation and calibration of confidence factors, In: Proc. of the Reluis Research Project Final Workshop, Naples, Italy

Negulescu C, Manakou M, Francois B, Seyedi D, Pitilakis D, Karatzetzou A, Pitilakis K (2014) Microtremor measurements for the seismic hazard and the structural identification of historical buildings in Rhodes. Bull Earthq Eng (special issue) doi:10.1007/s10518-014-9649-2

Novelli V, D'Ayala D (2012) Seismic vulnerability assessment of the Casbah of Algiers. Proceeding of 8th International conference of structural analysis of historical constructions, 2939–2947, 15–17 Oct 2011, Wroclaw, Poland, ISBN 978-83-7125-216-7

NTC 2008 (2008) Decreto ministeriale 14/1/2008. Norme tecniche per le costruzioni. Minist Infrastruct Transp. G.U. S.O. n.30 on 4/2/2008 (in Italian)

Recommendations P.C.M. 9/2/2011 (2011) Seismic assessment and risk mitigation of cultural heritage according to Italian technical code for constructions (NTC 2008). G.U. n. 47 of 26-2-2011, Suppl. Ord. no. 54 (in Italian)

Rota M, Penna A, Magenes G (2014) A framework for the seismic assessment of existing masonry buildings accounting for different sources of uncertainty. Earthq Eng Struct Dyn. doi:10.1002/eqe.2386

Snoj J, Osterreicher M, Dolsek M (2013) The importance of ambient and forced vibration measurements for the results of seismic performance assessment of buildings obtained by using a simplified non-linear procedure: case study of an old masonry building. Bull Earthq Eng 11(6):2105–2132

Tomaževič M (1999) Earthquake resistant design of masonry buildings. Imperial College Press, Series on Innovation in Structures and Construction, Vol. 1, ISBN 1-86094-006-8

Tomaževič M (1978) The computer program POR, Report ZRMK (in Slovenian)

Tondelli M, Rota M, Penna A, Magenes G (2012) Evaluation of uncertainties in the seismic assessment of existing masonry buildings. J Earthq Eng 16(S1):36–64
Acknowledgments
PERPETUATE project has been funded by Seventh Framework Programme of the European Commission (FP7/2007-2013) under Grant Agreement no. 244229 (www.perpetuate.eu). The research was partially funded by the national project ReLUIS 2010–2013 (www.reluis.it), supported by the Italian Civil Protection Agency.
About this article
Cite this article
Cattari, S., Lagomarsino, S., Bosiljkov, V. et al. Sensitivity analysis for setting up the investigation protocol and defining proper confidence factors for masonry buildings. Bull Earthquake Eng 13, 129–151 (2015). https://doi.org/10.1007/s10518-014-9648-3
Received:

Accepted:

Published:

Issue Date:

DOI: https://doi.org/10.1007/s10518-014-9648-3
Keywords