Abstract
Although the ideas in Process and Reality are well-recognized by many scientists in various disciplines beyond philosophy, these investigations are focused on the formal interpretation of the notion of space in the context of mereotopology. Indeed, the notion of time is either neglected completely or understood as an abstraction from the four-dimensional existence of enduring objects. However, there is no elucidation of the notion of time beyond this existence. We introduce a monadic second order language to formalize the ultimate principles presupposed to Whitehead's investigation, i.e., creativity, novelty and advance have been analyzed and reformulated as axioms. The models of the formulated theory are linear process structures, which are a special type of occurrence structures. The model-theoretic aspects of their theory are discussed in the present paper. Our fundamental theorem indicates that the worlds, which ground the knowledge of actual occasions, are ordered linearly and are equal for contemporaneous actual occasions, which implies a condition essential to the being of time.
Access options
Buy single article
Instant access to the full article PDF.
US$ 39.95
Tax calculation will be finalised during checkout.
Subscribe to journal
Immediate online access to all issues from 2019. Subscription will auto renew annually.
US$ 79
Tax calculation will be finalised during checkout.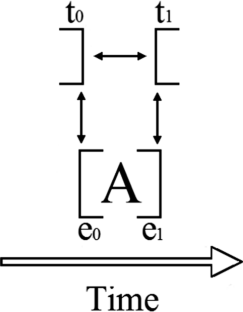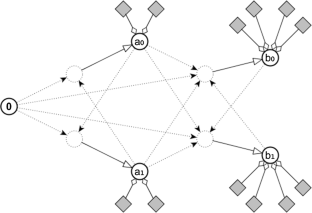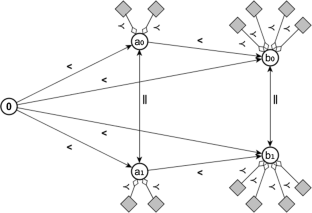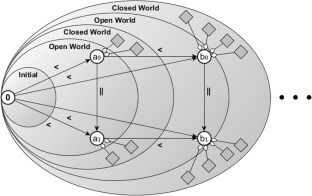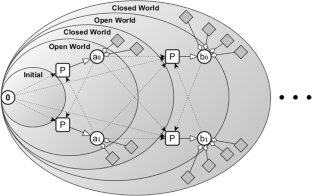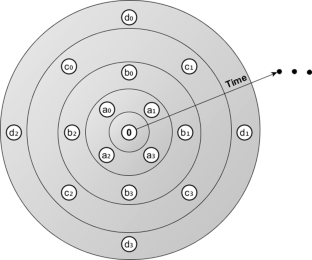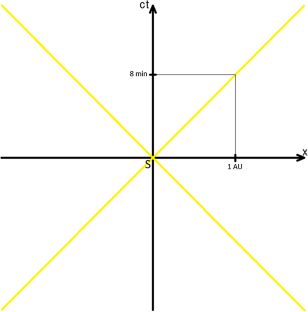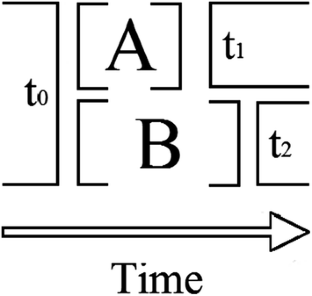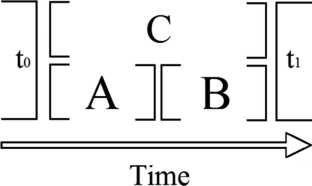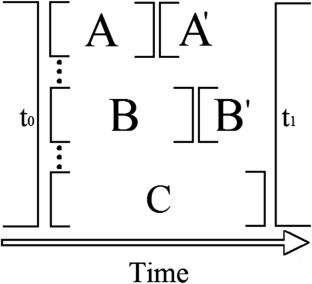 References
Ashby N, Nelson RA (2009) The global positioning system, relativity, and extraterrestrial navigation. Proc IAU 5:22–30. https://doi.org/10.1017/S174392130999010X

Barker S, Dowe P (2005) Endurance is paradoxical. Analysis 65:69–74. https://doi.org/10.1111/j.1467-8284.2005.00526.x

Barwise J, Perry J (1983) Situations and attitudes. A Bradford book. MIT Press, Cambridge

Baumann R, Loebe F, Herre H (2014) Axiomatic theories of the ontology of time in GFO. Appl Ontol 9:171–215

Brennan JG (1974) Whitehead on time and endurance. South J Philos 12:117–126

Brentano F (1976) Philosophische Untersuchungen zu Raum, Zeit und Kontinuum, 1. Aufl. Philosophische Bibliothek, vol 293. Meiner, Hamburg

Casati R, Varzi AC (1999) Parts and places: the structures of spatial representation, 2nd edn. MIT Press, Cambridge

Clarke BL (1981) A calculus of individuals based on "connection". Notre Dame J Form Logic 22:204–218. https://doi.org/10.1305/ndjfl/1093883455

Clements K, Dowker F, Wallden P (2017) Physical Logic. In: Cooper SB, Soskova MI (eds) The incomputable. Springer, Cham

de Laguna T (1922) Point, line, and surface, as sets of solids. J Philos 19:449. https://doi.org/10.2307/2939504

Dedekind R (2012) Was sind und was sollen die Zahlen? Cambridge library collection. Cambridge University Press, Cambridge

Dowker F (2014) The birth of spacetime atoms as the passage of time. Ann N Y Acad Sci 1326:18–25. https://doi.org/10.1111/nyas.12542

Einstein A (2001) Über die spezielle und die allgemeine Relativitätstheorie, 23. Aufl., Nachdr. 2001. Springer, Berlin

Epperson M, Zafiris E (2013) Foundations of relational realism: a topological approach to quantum mechanics and the philosophy of nature. Lexington Books, Lanham

Ganter B, Wille R (1999) Formal concept analysis: mathematical foundations. Springer, Berlin

Gibbons G, Will CM (2007) On the multiple deaths of Whitehead's theory of gravity. Stud Hist Philos Sci Part B Stud Hist Philos Mod Phys 39:41–61

Griffin DR (2001) Time in process philosophy. KronoScope 1:75–99. https://doi.org/10.1163/156852401760060937

Guarino N, Welty C (2000) A formal ontology of properties. In: Dieng R (ed) Knowledge engineering and knowledge management methods, models, and tools: 12th international conference, EKAW 2000 Juan-les-Pins, France, October 26, 2000 Proceedings, vol 1937. Springer, Berlin, pp 97–112

Hartmann N (1935) Zur Grundlegung der Ontologie. de Gruyter, Berlin

Herre H (2010) General formal ontology (GFO): a foundational ontology for conceptual modelling. In: Seibt J, Kameas A, Healy M, Poli R (eds) Theory and applications of ontology. Springer, Dordrecht, pp 297–345

Herre H (2016) GFO-data: towards an ontological foundation of an integrated data semantics. In: Fuchs-Kittowski F, Kriesel W (eds) Informatik und Gesellschaft: Festschrift zum 80. Geburtstag von Klaus Fuchs-Kittowski, 1st edn. Internationaler Verlag der Wissenschaften, Frankfurt am Main

Herre H, Loebe F (2005) A meta-ontological architecture for foundational ontologies. In: Meersman R, Tari Z (eds) On the move to meaningful internet systems 2005: CoopIS, DOA, and ODBASE: proceedings of the OTM confederated international conferences, CoopIS, DOA, and ODBASE 2005, Agia Napa, Cyprus, Oct 31–Nov 4, 2005 (Part II), vol 3761. Springer, Berlin, pp 1398–1415

Herre H, Heller B, Burek P, Hoehndorf R, Loebe F, Michalek H (2006) General formal ontology (GFO): a foundational ontology integrating objects and processes. Part I: Basic Principles (Version 1.0). Onto-Med Report, Leipzig

Läuchli H, Leonard J (1966) On the elementary theory of linear order. Fundam Math 59:109–116

Leibniz GW (1879) Die kleineren, philosophisch wichtigeren Schriften. Philosophische Bibliothek, Dürr, Leipzig

Leibniz GW (1998) Monadologie: Französisch/deutsch. Reclams Universal-Bibliothek, Nr. 7853. Reclam, Stuttgart

Levi R (1927) Théorie de l'action universelle et discontinue. Journal de Physique et le Radium 8:182–198. https://doi.org/10.1051/jphysrad:0192700804018200

Lewis DK (1991) Parts of classes, 1st edn. Blackwell, Oxford

Lindner A (1994) Grundkurs Theoretische Physik. Teubner-Studienbücher : Physik. Teubner, Stuttgart

Maldacena J, Susskind L (2013) Cool horizons for entangled black holes. Fortschr Phys 61:781–811. https://doi.org/10.1002/prop.201300020

Mays W (1972) Whitehead and the philosophy of time. In: Fraser JT, Haber FC, Müller GH (eds) The study of time: proceedings of the first conference of the international society for the study of time Oberwolfach (Black Forest)—West Germany. Springer, Berlin, pp 354–369

McTaggart JE (1908) The unreality of time. Mind XVII:457–474. https://doi.org/10.1093/mind/xvii.4.457

Michelson AA, Morley EW (1887) On the relative motion of the Earth and the luminiferous ether. Am J Sci s3-34:333–345. https://doi.org/10.2475/ajs.s3-34.203.333

Minkowski H, Gutzmer A (2007) Raum und Zeit: Vortrag, gehalten auf der 80. Naturforscher-Versammlung zu Köln am 21. September 1908. Teubner; Wikimedia Deutschland e. V, Leipzig, Frankfurt am Main

Nelson RA (1999) The global positioning system: a national resource. Via Satellite

Newton I (1999) The principia: mathematical principles of natural philosophy. University of California Press, Berkeley

Popper KR (2005) Logik der Forschung, 11th edn. Gesammelte Werke. Mohr Siebeck, Tübingen

Rescher N, Oppenheim P (1955) Logical analysis of gestalt concepts. Br J Philos Sci VI:89–106. https://doi.org/10.1093/bjps/vi.22.89

Ridder L (2002) Mereologie: ein Beitrag zur Ontologie und Erkenntnistheorie. Philosophische Abhandlungen. Vittorio Klostermann, Frankfurt am Main

Schwer SR (2008) Whitehead's construction of time: a linguistic approach. In: Weber M (ed) Handbook of Whiteheadian process thought. de Gruyter, Berlin, pp 55–66

Shapiro S (2000) Foundations without foundationalism: a case for second-order logic, vol 17. Oxford logic guides. Clarendon Press, Oxford

Siemoleit S, Herre H (2016) A Whiteheadian approach to data and knowledge. In: Boeker M, Herre H, Jansen L, Loebe F, Schober D (eds) Workshop on ontologies and data in life sciences, vol 1692, Aachen, F1–F6

Simons P (2000) Parts: a study in ontology. Oxford University Press, Oxford

Teixeira MT (2011) The stream of consciousness and the Epochal theory of time. Eur J Pragmat Am Philos 3 (1):131–145

Unger RM, Smolin L (2015) The singular universe and the reality of time: a proposal in natural philosophy, 1st edn. Cambridge University Press, Cambridge

Vakarelov D (2010) Dynamic mereotopology: a point-free theory of changing regions. I. Stable and unstable mereotopological relations. Fundam Inform 100:159–180

von Wachter D (2000) Dinge und Eigenschaften: Versuch zur Ontologie. Zugl.: Hamburg, Univ., FB Phil. u. Sozialwiss., Diss., 1997. Neue ontologische Forschung, vol 1. Röll, Dettelbach

Wahlberg TH (2008) Can I be an instantaneous stage and yet persist through time? Int Ontol Metaphys 9:235–239. https://doi.org/10.1007/s12133-008-0036-9

Whitehead AN (1920) The concept of nature, vol 1919. The Tarner lectures. Cambridge University Press, Cambridge

Whitehead AN (1929) Process and reality: an essay in cosmology. Gifford lectures. Cambridge University Press, Cambridge

Whitehead AN (2010) The principle of relativity with applications to physical science. Kessinger Publishing's rare reprints. Kessinger Publ, Whitefish

Wiehl R (1975) Time and timelessness in the philosophy of A. N. Whitehead. Process Stud 5:3–30

Wilczek F (2012) Quantum time crystals. Phys Rev Lett 109:160401. https://doi.org/10.1103/PhysRevLett.109.160401
Additional information
Publisher's Note
Springer Nature remains neutral with regard to jurisdictional claims in published maps and institutional affiliations.
About this article
Cite this article
Siemoleit, S., Herre, H. An Axiomatic Reconstruction of the Basic Categories in Process Philosophy. Axiomathes 30, 107–147 (2020). https://doi.org/10.1007/s10516-019-09450-1
Received:

Accepted:

Published:

Issue Date:
Keywords
Artificial intelligence

Axiomatic reconstructions

Changing knowledge

Formal ontology

Philosophy of time

Process philosophy