Abstract
In this paper we present the discussion on the salient points of the computational analysis that are at the basis of the paper Rotation Curves of Galaxies by Fourth Order Gravity (Stabile and Scelza, Phys. Rev. D, 84:124023, 2011). In fact in this paper any galactic component (bulge, disk and Dark matter component) required an onerous numerical computation since the Gauss theorem is not applicable in the Fourth Order Gravity. The computational and data analysis have been made with the software Mathematica®.
Access options
Buy single article
Instant access to the full article PDF.
USD 39.95
Price includes VAT (USA)
Tax calculation will be finalised during checkout.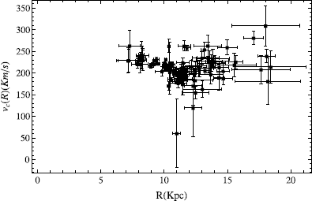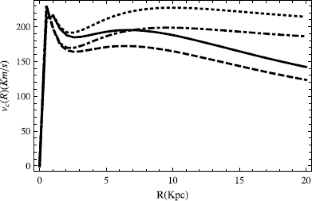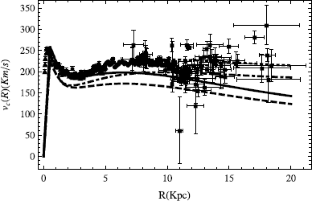 References
Capozziello, S., Stabile, A.: Class. Quantum Gravity 26, 085019 (2009)

Capozziello, S., Stabile, A.: Classical and Quantum Gravity: Theory, Analysis and Applications, Chap. 2. Nova Science Publishers, New York (2010). ISBN 978-1-61122-957-8

Capozziello, S., Stabile, A., Troisi, A.: Phys. Rev. D 76, 104019 (2007)

Carroll, S.M., Press, W.H., Turner, E.L.: Annu. Rev. Astron. Astrophys. 30, 499 (1992)

Clifton, T.: Phys. Rev. D 77, 024041 (2008)

Cole, S., et al.: Mon. Not. R. Astron. Soc. 362, 505 (2005)

Damour, T., Esposito-Farèse, G.: Class. Quantum Gravity 9, 2093 (1992)

de Bernardis, P., et al.: Nature 404, 995 (2000)

Fich, M., Blitz, L., Stark, A.A.: Astron. Astrophys. 342, 272 (1989)

Landau, L.D., Lifšits, E.M.: Theoretical Physics, vol. II. Butterworth, Amsterdam (1994)

Navarro, J.F., Frenk, C.S., White, S.D.M.: Astrophys. J. 490, 493 (1997)

Nojiri, S., Odintsov, S.D.: Phys. Lett. B 631, 1 (2005)

Olmo, G.J.: Phys. Rev. D 72, 083505 (2005a)

Olmo, G.J.: Phys. Rev. Lett. 95, 261102 (2005b)

Olmo, G.J.: Phys. Rev. D 75, 023511 (2007)

Perlmutter, S., et al.: Astrophys. J. 517, 565 (1999)

Riess, A.G., et al.: Astron. J. 116, 1009 (1998)

Sahni, V., Starobinski, A.: Int. J. Mod. Phys. D 9, 373 (2000)

Schmidt, H.J.: Astron. Nachr. 307, 339 (1986)

Spergel, D.N., et al.: Astrophys. J. Suppl. Ser. 170, 377 (2007)

Stabile, A.: Phys. Rev. D 82, 064021 (2010a)

Stabile, A.: Phys. Rev. D 82, 124026 (2010b)

Stabile, A., Scelza, G.: Phys. Rev. D 84, 124023 (2011)

Starobinsky, A.: Phys. Lett. B 91, 99 (1980)

Stelle, K.: Gen. Relativ. Gravit. 9, 353 (1978)
Appendices
Appendix A: Galactic rotation curve code

Appendix B: Data analysis code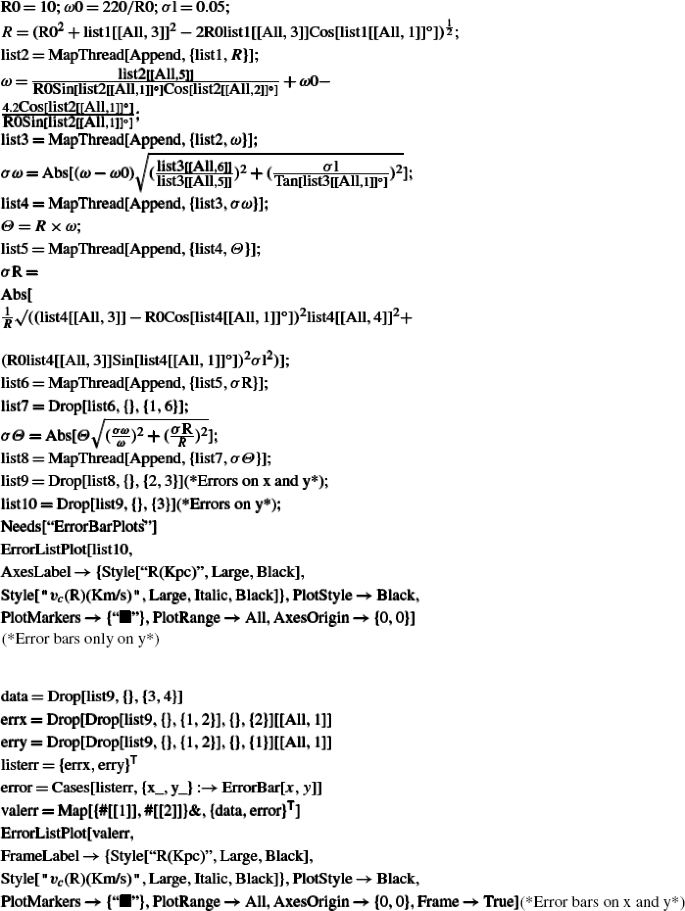 Appendix C: Find fit

About this article
Cite this article
Scelza, G., Stabile, A. Numerical analysis of galactic rotation curves. Astrophys Space Sci 357, 44 (2015). https://doi.org/10.1007/s10509-015-2274-y
Received:

Accepted:

Published:
Keywords
Galactic rotation curves

Numerical analysis