Abstract
Large-scale digitization is generating extraordinary collections of visual and textual surrogates, potentially endowed with transcendent long-term cultural and research values. Understanding the nature of digital surrogacy is a substantial intellectual opportunity for archival science and the digital humanities, because of the increasing independence of surrogate collections from their archival sources. The paper presents an argument that one of the most significant requirements for the long-term access to collections of digital surrogates is to treat digital surrogates as archival records that embody traces of their fluid lifecycles and therefore are worthy of management and preservation as archives. It advances a theory of the archival nature of surrogacy founded on longstanding notions of archival quality, the traces of their source and the conditions of their creation, and the functional "work of the archive." The paper presents evidence supporting a "secondary provenance" derived from re-digitization, re-ingestion of multiple versions, and de facto replacement of the original sources. The design of the underlying research that motivates the paper and summary findings are reported separately. The research has been supported generously by the US Institute of Museum and Library Services.
This is a preview of subscription content, log in to check access.
Access options
Buy single article
Instant access to the full article PDF.
US$ 39.95
Price includes VAT for USA
Subscribe to journal
Immediate online access to all issues from 2019. Subscription will auto renew annually.
US$ 99
This is the net price. Taxes to be calculated in checkout.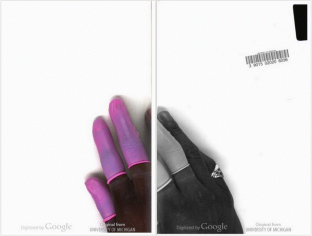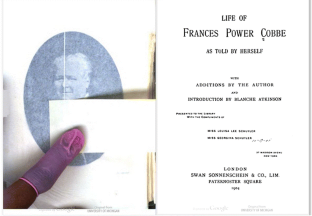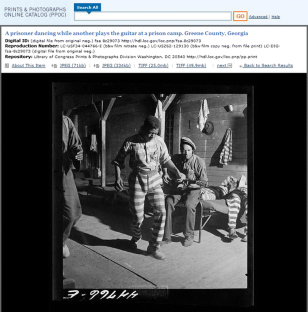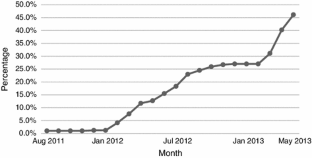 References
Art of Google Books (2013) http://theartofgooglebooks.tumblr.com/. Accessed 20 Mar 2014

Bia A, Muñoz R, Gómez J (2010) DiCoMo: the digitization cost model. Int J Digit Libr 11(2):141–153

Bloomberg (2012) Permira agrees to buy ancestry com. 22 Oct 2012. http://www.bloomberg.com/news/2012-10-22/permira-agrees-to-buy-ancestry-com-for-about-1-6-billion.html. Accessed 20 Mar 2014

Boon M (2010) In praise of copying. Harvard University Press, Cambridge

Brothman B (2002) Afterglow: conceptions of record and evidence in archival discourse. Arch Sci 2:337–338

Brynjolfsson E (1993) The productivity paradox of information technology. Commun ACM 36(12):66–77. doi:10.1145/163298.163309

Caplan P (2009) Understanding PREMIS. Library of Congress Network Development and MARC Standards Office, Washington, DC http://www.loc.gov/standards/premis/understanding-premis.pdf. Accessed 20 Mar 2013

Cobbe FP, Atkinson B (1904) Life of Frances Power Cobbe as told by herself. Swan Sonnenschein & Co, London. Original from University of Michigan. HathiTrust handle: http://hdl.handle.net/2027/mdp.39015005338747?urlappend=%3Bseq=10

Conway P (2010) Modes of seeing: digitized photographic archives and the experienced user. Am Arch 73(2):425–462

Conway P (2011) Archival quality and long-term preservation: a research framework for validating the usefulness of digital surrogates. Arch Sci 11(3):293–309. doi:10.1007/s10502-011-9155-0

Conway P (2013) Preserving imperfection: assessing the incidence of digitization error in HathiTrust. Preserv Digit Technol Cult 42 (1): 17–30. http://hdl.handle.net/2027.42/99522

Cook T (2001) Fashionable nonsense or professional rebirth: postmodernism and the practice of archives. Archivaria 51:14–35

Delano J (1941) A prisoner dancing while another plays the guitar at a prison camp, Greene County, Georgia. Library of Congress, U.S. Farm Security Administration/Office of War Information Black & White Negatives http://hdl.loc.gov/loc.pnp/fsa.8c29073

Drucker J (2013) Performative materiality and theoretical approaches to interface. Digital Humanit Q 7(1). http://www.digitalhumanities.org/dhq/vol/7/1/000143/000143.html. Accessed 20 Mar 2014

Duguid P (2007) Inheritance and loss? A brief survey of Google Books. First Monday 12(8). http://firstmonday.org/htbin/cgiwrap/bin/ojs/index.php/fm/article/viewArticle/1972/1847. Accessed 20 Mar 2014

Eastwood T (2012) A contested realm: the nature of archives and the orientation of archival science. In: Eastwood T, MacNeil H (eds) Currents of archival thinking. Libraries Unlimited, Santa Barbara, pp 3–21

Ellis R, Walne P (eds) (2010) Selected writings of Sir Hilary Jenkinson. Society of American Archivists, Chicago

Ernst W (2013) Digital memory and the archive. Univ of Minnesota Press, Minneapolis

FADGI (2010) Technical guidelines for digitizing cultural heritage materials. Federal Agencies Digitization Guidelines Initiative, Still Image Working Group. http://www.digitizationguidelines.gov/guidelines/digitize-technical.html. Accessed 20 Mar 2014

FSA/OWA (n.d.a) Digitizing the collection. Library of Congress, Farm Security Administration/Office of War Information black-and-white negatives. http://www.loc.gov/pictures/collection/fsa/digitizing.html Accessed 20 Mar 2014

FSA/OWA (n.d.b) Background and scope. Library of Congress, Farm Security Administration/Office of War Information black-and-white negatives. http://www.loc.gov/pictures/collection/fsa/background.html. Accessed 20 Mar 2014

FSA/OWA (n.d.c) Selected bibliography and related resources. Library of Congress, Farm Security Administration/Office of War Information black-and-white negatives. http://www.loc.gov/pictures/collection/fsa/bibliography.html. Accessed 20 Mar 2014

Hirtle PB (2002) The impact of digitization on special collections in libraries. Libr Cult 37(1):42–52

Hoskins A (2009) Digital network memory. In: Erll A, Rigney A (eds) Mediation, remediation, and the dynamics of cultural memory. de Gruyter, Berlin, pp 91–106

Jacobs JA, Jacobs JR (2013) The digital-surrogate seal of approval: a consumer-oriented standard. D-Lib Mag 19(3/4). http://www.dlib.org/dlib/march13/jacobs/03jacobs.html. Accessed 20 Mar 2014

Kenney AR, Rieger O (2000) Moving theory into practice: digital imaging for libraries and archives. Cornell University, Ithaca

Ketelaar E (2001) Tacit narratives: the meanings of archives. Arch Sci 1:143–155

Ketelaar E (2012) Cultivating archives: meanings and identities. Arch Sci 12(1):19–33

Kirschenbaum M (2003) The word as image in an age of digital reproduction. In: Hocks M, Kendrick M (eds) Eloquent images: word and image in the age of new media. MIT Press, Cambridge, pp 137–156

Leetaru K (2008) Mass book digitization: the deeper story of Google Books and the Open Content Alliance, First Monday 13(10), 6 October 2008 http://www.firstmonday.org/ojs/index.php/fm/article/view/2101/2037. Accessed 20 Mar 2014

Levy DM (1994) Fixed or fluid? Document stability and new media. ECHT '94 proceedings of the 1994 ACM European conference on hypermedia technology, pp 24–31

McEathron S (2011) An assessment of image quality in geology works from the HathiTrust Digital Library. Proc Geosci Inform Soc 41 http://hdl.handle.net/1808/8301

Mitchell WJT (1990) Representation. In: Lentricchia F, McLaughlin T (eds) Critical terms for literary study. University of Chicago Press, Chicago, pp 11–22

Monks-Leeson E (2011) Archives on the internet: representing contexts and provenance from repository to website. Am Arch 74(1):38–57

Nesmith T (2002) Seeing archives: postmodernism and the changing intellectual place of archives. Am Arch 65(1):24–41

Nordland LP (2004) The concept of 'Secondary Provenance': reinterpreting Ac ko mok ki's map as evolving text. Archivaria 58:147–159

Oakland JS (2008) Statistical process control, 6th edn. Elsevier Butterworth-Heinemann, London

Raymond R (1999) The cathedral and the bazaar. O'Reilly Media, Sebastopol

Ross S (2007) Digital preservation, archival science and methodological foundations for digital libraries. Keynote address at the 11th European conference on digital libraries (ECDL), 17 Sep 2007, Budapest, p 13

Ruchatz J (2008) The photograph as externalization and trace. In: Erll A, Nunning A (eds) Cultural memory studies: an international and interdisciplinary handbook. Walter de Gruyter, Berlin, pp 367–378

Scruton R (1981) Photography and representation. Crit Inq 7(3):577–603

Smith A (1999) Why digitize? Council on Library and Information Resources, Washington, DC

Taussig M (1993) Mimesis and alterity: a particular history of the senses. Routledge, London

Taylor H (1987) Transformation in the archives: technological adjustment or paradigm shift? Archivaria 25:12–28

Terras M (2011) Artefacts and errors: acknowledging issues of representation in the digital imaging of ancient texts. In: Fischer F, Fritze C, Vogeler, G (eds) Kodikologie und paläographie im digitalen zeitalter 2/Codicology and paleography in the digital age 2. Books on Demand, Norderstedt, Germany, pp 43–61. http://discovery.ucl.ac.uk/171362/. Accessed 20 Mar 2014

Thomassen T (2001) A first introduction to archival science. Arch Sci 1(2):373–385

Tibbo H (2003) On the nature and importance of archiving in the digital age. Adv Comp 57:1–67

University of Michigan (2001) Assessing the costs of conversion: making of America IV: the American voice 1850–1876. University of Michigan Library, Digital Library Production Service, Ann Arbor, MI http://www.lib.umich.edu/files/services/dlps/moa4_costs.pdf. Accessed 20 Mar 2014

Van Denburg MW (1895) A homœopathic materia medica on a new and original plan. Pub. by the author, Fort Edward, NY. HathiTrust handle. http://hdl.handle.net/2027/mdp.39015020206036?urlappend=%3Bseq=380

Waters DJ, Garrett J (1996) Preserving digital information: report of the task force on archiving digital information. Commission on Preservation and Access, Washington, DC

Yeo G (2007) Concepts of record (1): evidence, information, and persistent representations. Am Arch 70(2):315–343

Yeo G (2008) Concepts of record (2): prototypes and boundary objects. Am Arch 71(1):118–143

Yeo G (2009) Custodial history, provenance, and the description of personal records. Libr Cult Rec 44:59–60

York J (2008) This library never forgets: preservation, cooperation, and the making of the HathiTrust Digital Library. In: Proceedings of archiving 2008, 24–27 June 2008, Society for Imaging Science & Technology, Bern, Switzerland, pp 5–10

York J (2010) Building a future by preserving our past: the preservation infrastructure of the HathiTrust Digital Library. 76th IFLA general congress and assembly, 10–15 August 2010, Gothenburg, Sweden

York J (2012) A preservation infrastructure built to last: preservation, community, and HathiTrust. In: Proceedings of UNESCO memory of the world: digitization and preservation, 24–26 September 2012, Vancouver, BC, Canada
Acknowledgments
The ideas in this article were presented initially at the 5th Conference on Archival Databases about Archival Information in Rio de Janeiro, Brazil, June 4, 2013. A substantially revised version was delivered as the 2013 Hilary Jenkinson Memorial Lecture at University College London, September 25, 2013. The Institute for Museum and Library Services provided support for the underlying research represented in this article.
About this article
Cite this article
Conway, P. Digital transformations and the archival nature of surrogates. Arch Sci 15, 51–69 (2015). https://doi.org/10.1007/s10502-014-9219-z
Keywords
Large-scale digitization

Preservation repositories

Archival quality

Surrogacy

Digitization