Abstract
Social networking on the Web has become very popular in recent years. Used by more than 950 million people worldwide, Facebook is one of the most popular of these services. One interesting aspect of Facebook is that users can converse through various formats, including wall posts, photographs, Web links, music, and video clips of stories and interests surrounding their daily lives. This phenomenon raises an important question for archivists in regard to personal history on the Web: What are the new ways that contemporary people document their life stories? This study looks at Facebook activities from the perspectives of personal documentation. Using an online survey, this study investigates how Facebook content presents users themselves and their everyday stories, whether they perceive their activities of using Facebook as personal documentation, and what factors influence such activities. The findings of this study show the current status of Facebook usage. Facebook content indeed indicates information of self-presentation and personal documentation of everyday lives of users. Attitudes about and activeness on Facebook are the major factors that influence self-presentation and personal documentation activities on Facebook. Generic external factors, such as personal archiving in general, do not show strong associations with personal documentation activities as factors. Based on this understanding, we discuss the roles of information professionals and cultural heritage institutions in dealing with a new type of personal record on the Web.
Access options
Buy single article
Instant access to the full article PDF.
USD 39.95
Price excludes VAT (USA)
Tax calculation will be finalised during checkout.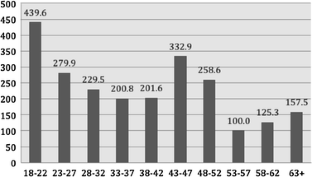 References
Acquisti A, Gross R (2006) Imagined communities: awareness, information sharing, and privacy on the Facebook. Priv Enhanc Technol 4258(2006):36–58. doi:10.1007/11957454_3 (Lecture notes in computer science)

Aharony N (2012) Facebook use in libraries: an exploratory analysis. Aslib Proc 64(4):358–372

Aluri A (2011) To investigate the usage of social networking sites as a career enhancement tool among generation y: an empirical research. In: Hsu CH, Li M (eds) The 16th annual graduate student research conference in hospitality and tourism, January 2011 Houston, TX, pp 6–8. http://scholarworks.umass.edu/gradconf_hospitality/2011/Poster/21/. Accessed 21 Dec 2012

Becker D, Nogues C (2012) Saving-over, over-saving, and the future mess of writers' digital archives: a survey report on the personal digital archiving practices of emerging writers. Am Arch 75(2):482–513

Bohannon J (2011) Social science for pennies. Science 334:307

boyd DM, Ellison NB (2008) Social network sites: definition, history, and scholarship. J Comput Mediat Commun 13:210–230

Bumgarner BA (2007) You have been poked: exploring the uses and gratifications of Facebook among emerging adults. First Monday 12(11) http://firstmonday.org/htbin/cgiwrap/bin/ojs/index.php/fm/article/view/2026/1897. Accessed 21 Dec 2012

Burke M, Kraut R, Marlow C (2011) Social capital on Facebook: differentiating uses and users. In: Tan D, Fitzpatrick G, Gutwin C, Begole B, Kellogg WE (eds) Proceedings of the SIGCHI conference on human factors in computing systems Vancouver, Canada. ACM, New York, pp 571–580

Cheshire C, Antin J, Churchill E (2010) Behaviors, adverse events, and dispositions: an empirical study of online discretion and information control. JASIST 61(7):1487–1501

Christofides E, Muise A, Desmarais S (2009) Information disclosure and control on Facebook: are they two sides of the same coin or two different processes? CyberPsychol Behav 12(3):341–345. doi:10.1089/cpb.2008.0226

comScore (2012) comScore media matrix ranks top 50 U.S. Web properties for May 2012 http://www.comscore.com/Press_Events/Press_Releases/2012/6/comScore_Media_Metrix_Ranks_Top_50_U.S._Web_Properties_for_May_2012. Accessed 9 Dec 2012

Conti G, Sobiesk E (2007) An honest man has nothing to fear: user perceptions on Web-based information disclosure. In: Cranor LF (ed.) Proceedings of the 3rd symposium on usable privacy and security, 18–20 July 2007, Pittsburgh, PA. ACM, New York, pp 112–121. doi:10.1145/1280680.1280695

Cox RJ (2009) Personal archives and a new archival calling: readings, reflections and ruminations. LitWin Books, Duluth, MN

Dimicco JM, Millen DR (2007) Identity management: multiple presentations of self in Facebook. In: Gross T, Inkpen K (eds) Proceedings of the GROUP'07, international ACM Conference On Supporting Group Work, 4–7 Nov 2007. Sanibel Island, Florida. ACM, New York, pp 383–386. doi:10.1145/1316624.1316682

Donath J, Boyd D (2004) Public displays of connection. BT Technol J 22(4):71–82

Dwyer C (2007) Digital relationships in the MySpace generation: results from a qualitative study. Presented at the 40th annual Hawaii international conference on systems sciences (HICSS'07), IEEE Computer Society Press http://support.csis.pace.edu/CSISWeb/docs/techReports/techReport235.pdf. Accessed 21 Dec 2012

Dwyer C, Hiltz S, Passerini K (2007) Trust and privacy concern within social networking sites: a comparison of Facebook and MySpace. In: Hoxmeier JA, Hayne S (eds) Proceedings of the 13th American conference on information systems (AMCIS), 9–12 Aug 2007, Keystone, Colorado. Association for Information Systems, Atlanta, GA, p. 339

Ebersole S (2000) Uses and gratifications of the Web among students. J Comput Mediat Commun 6(1). doi:10.1111/j.1083-6101.2000.tb00111.x

Efron M (2011) Information search and retrieval in microblogs. JASIST 62(6):996–1008

Ellison NB, Steinfield C, Lampe C (2007) The benefits of Facebook "friends:" social capital and college students' use of online social network sites. J Comput Mediat Commun 12:1143–1168

Ellison NB, Steinfield C, Lampe C (2011) Connection strategies: social capital implications of Facebook-enabled communication practices. New Media Soc 13(6):873–892

Facebook (2012) Key facts http://newsroom.fb.com/content/default.aspx?NewsAreaId=22. Accessed 26 Dec 2012

Garde-Hansen J (2009) My memories? Personal digital archive fever and Facebook. In: Garde-Hansen J, Hoskins A, Reading A (eds) Save as … digital memories. Palgrave Macmillan, London, pp 135–150

Giannakos MN, Giotopoulos KK, Chorianopoulos K (2010) In the Face (book) of the daily routine. In: Lugmayr A, Franssila H, Sotamaa O, Safran C, Aaltonen T (eds) Proceedings of the 14th international academic MindTrek conference: envisioning future media environments, 6–8 Oct 2010. Tampere, Finland. ACM, New York, pp 153–157. doi:10.1145/1930488.1930521

Golder S, Wilkerson D, Huberman B (2007) Rhythms of social interaction: Messaging within a massive online network. In: Steinfield C, Pentland B, Ackerman M, Contractor N (eds) Proceedings of communication and technology conference. Springer, London, pp 41–66. doi:10.1007/978-1-84628-905-7_3

Goodman JK, Cryder CE, Cheema A (2012) Data collection in a flat world: the strengths and weaknesses of mechanical turk samples. J Behav Decis Mak. doi:10.1002/bdm.1753

Gross R, Acquisti A (2005) Information revelation and privacy in online social networks. In: De Capitani di Vimercati S, Dingledine R (eds) Proceedings of ACM 2005 workshop on privacy in electronic society, Alexandria, Virginia, USA. ACM, New York, pp 71–80. doi:10.1145/1102199.1102214

Hendrix D, Chiarella D, Hasman L, Murphy S (2009) Use of Facebook in academic health sciences libraries. J Med Libr Assoc 97(1):43–46

Ipeirotis PG, Provost F, Wang J (2010) Quality management on Amazon mechanical Turk. In: Proceedings of ACM SIGKDD workshop on human computation. ACM, New York. pp 64–67. doi:10.1145/1837885.1837906

Jacobson TB (2011) Facebook as a library tool: perceived vs. actual use. Coll Res Libr 72(1):79–90

Jansen BJ, Sobel K, Cook G (2011) Classifying ecommerce information sharing behavior by youths on social networking sites. J Inf Sci 37(2):120–136

Joinson AN (2008) "Looking at", "looking up", or "keeping up with" people? Motives and uses of Facebook. In: Czerwinski M, Lund A (eds) Proceedings of the SIGCHI conference on human factors in computing systems, 5–10 April 2008, Florence, Italy. ACM, New York, pp 1027–1036. doi:10.1145/1357054.1357213

Jones W (2007) Personal information management. Annu Rev Inf Sci Tech 41(1):453–504. doi:10.1002/aris.2007.1440410117

Kelly M, Northern C, Eldeen HS, Nelson M, McCown F (n.d.) ArchiveFacebook. Mozillar Add-Ons https://addons.mozilla.org/en-US/firefox/addon/archivefacebook/. Accessed 26 Dec 2012

Kemp E (2010) Is Facebook the end of the yearbook? In: Chan V, Ferguson C, Fraser F, Geissler C, Metten AM, Smith S (eds) The book of MPub: new perspectives on technology and publishing. CCSP Press, Vancouver, pp 143–150

Kluemper DH, Rosen PA (2009) Future employment selection methods: evaluating social networking web sites. J Manag Psychol 24(6):567–580. doi:10.1108/02683940910974134

Lampe C, Ellison NB, Steinfield C (2006) A Face(book) in the crowd: social searching vs. social browsing. In: Hinds P, Martin D (eds) Proceedings of ACM specfic interest group on computer-supported cooperative work, 4–8 Nov 2006, Banff, Alberta, Canada. ACM, New York, pp 167–170. doi:10.1145/1180875.1180901

Lampe C, Ellison NB, Steinfield C (2007) A familiar Face (book): profile elements as singles in an online social network. In: Proceedings of CHI 2007: online representation of self, San Jose, CA. ACM, New York, pp 435–444

Lampe C, Ellison NB, Steinfield C (2008) Changes in use and perception of Facebook. In: Begole B, McDonald DW (eds) Proceedings of the 2008 ACM conference on computer supported cooperative work, 8–12 Nov 2008, San Diego, California. ACM, New York, pp 721–730. doi:10.1145/1460563.1460675

Lee CA (2011) I, Digital. Society of American Archivists, Chicago, IL

Lenhart A, Madden M (2007) Teens, privacy and online social networks: how teens manage their online identities and personal information in the age of MySpace. Pew Internet & American Life Project, Washington, DC. Accessed 21 Dec 2012 at http://www.pewinternet.org/Reports/2007/Teens-Privacy-and-Online-Social-Networks.aspx

Leung L, Wei R (2000) More than just talk on the move: uses and gratifications on the cellular phone. J Mass Commun Q 77(2):308–320

Marshall CC (2011) Challenges and opportunities for personal digital archiving. In: Lee CA (ed) I, Digital. Society of American Archivists, Chicago, pp 90–114

Marshall C., Bly S, Brun-Cottan F (2006) The long term fate of our personal digital belongings: toward a service model for personal archives. In: Proceedings of archiving 2006: final program and proc, 23–26 May 2006. Ottawa, Canada. Society for Imaging Science and Technology, Springfield, VA, pp 25–30

Mason W, Suri S (2012) Conducting behavioral research on Amazon's Mechanical Turk. Behav Res Methods 44(1):1–23

McCarthy C (2009, 12) Facebook database outage cutt off about 150,000. CNET News http://news.cnet.com/8301-13577_3-10373349-36.html. Accessed 26 Dec 2012

McCown F, Nelson ML (2009) What happens when Facebook is gone? In: Heath F, Richard F (eds) Proceedings of the 9th ACM/IEEE-CS joint conference on digital libraries, 14–19 June 2009, Austin, Texas. ACM, New York, pp 251–254. doi:10.1145/1555400.1555440

Nicholson S (2011) InfoGraphic: the history of online social networking. Socialmedia Today. http://socialmediatoday.com/socmedsean/286629/infographic-history-online-social-networking. Accessed 2 Jul 2013

Nosko A, Wood E, Molema S (2010) All about me: disclosure in online social networking profiles: the case of Facebook. Comput Human Behav 26:406–418

O'Sullivan C (2005) Diaries, on-line diaries, and the future loss to archives; or blogs and the blogging bloggers who blog them. Am Arch 68:53–73

Paolacci G, Chandler J, Ipeirotis PG (2010) Running experiments on amazon mechanical Turk. Judgm Decis Mak 5(5):411–419

Pempek TA, Yermolayeva YA, Calvert SL (2009) College students' social networking experiences on Facebook. J Appl Dev Psychol 30:227–238

Rauber A, Kaiser M, Wachter B (2008) Ethical issues in Web archive creation and usage—towards a research agenda. Presented at the 8th international web archiving workshop, Aarhus, Denmark. http://iwaw.europarchive.org/08/IWAW2008-Rauber.pdf. Accessed 26 Dec 2012

Raymond M (2010, April 14) How Tweet it is!: Library acquires entire Twitter archive. Library of Congress Blog. http://blogs.loc.gov/loc/2010/04/how-tweet-it-is-library-acquires-entire-twitter-archive/. Accessed 26 Dec 2012

Reading A (2009) Memobilia: the mobile phone and the emergence of wearable memories. In: Garde-Hansen J, Hoskins A, Reading A (eds) Save as … digital memories. Palgrave Macmillan, London, UK, pp 81–95

Sachs DE, Eckel EJ, Langan KA (2011) Striking a balance: effective use of Facebook in an academic library. Internet Ref Serv Q 16(1/2):35–54

Sosik VS, Zhao X, Cosley D (2012) See friendship, sort of: how conversation and digital traces might support reflection on friendships. In Poltrock S, Simone C, Grudin J, Mark G, Riedl J (eds) Proceedings of the ACM 2012 conference on computer supported cooperative work, Seatle, WA. ACM, New York, pp 1145–1154

Toma CL (2010) Affirming the self through online profiles: beneficial effects of social networking sites. In: Fitzpatrick G, Hudson S, Edwards K, Rodden T (eds) Proceedings of the SIGCHI conference on human factors in computing systems, 10–15 April 2010, Atlanta, Georgia. ACM, New York, pp 1749–1752. doi:10.1145/1753326.1753588

Tufekci Z (2008) Can you see me now? Audience and disclosure regulation in online social network sites. Bull Sci Technol Soc 28(1):20–36

Warren M (2008, August 17). Facebook deleted my account—Find out why they could do the same to you. http://mattwarren.co/2008/08/facebook-deleted-my-account-they-could-do-the-same-to-you/. Accessed 26 Dec 2012

Witek D, Grettano T (2012) Information literacy on Facebook: an analysis. Ref Serv Rev 40(2):242–257

Zhao S, Grasmuck S, Martin J (2008) Identity construction on Facebook: digital empowerment in anchored relationships. Comput Hum Behav 24:1816–1836

Zhao X, Salehi N, Naranjit S, Alwaalan S, Voida S, Cosley D (2013) The many faces of Facebook: experiencing social media as performance, exhibition, and personal archive. In: Proceedings of the SIGCHI conference on human factors in computing systems, Paris, France. ACM, New York
About this article
Cite this article
Sinn, D., Syn, S.Y. Personal documentation on a social network site: Facebook, a collection of moments from your life?. Arch Sci 14, 95–124 (2014). https://doi.org/10.1007/s10502-013-9208-7
Published:

Issue Date:

DOI: https://doi.org/10.1007/s10502-013-9208-7
Keywords
Facebook

Social network sites

Personal documentation

Self-presentation

Personal digital archiving

Factors for personal documentation