Abstract
More than 30 years ago, in October of 1978, Standing Rock Sioux scholar Vine Deloria Jr. prepared a paper for The White House Pre-conference on Indian Library and Information Services On or Near Reservations titled "The Right to Know." In his paper, Deloria establishes the United States Federal government's treaty responsibility for Indian Country's:
…need to know; to know the past, to know the traditional alternatives advocated by their ancestors, to know the specific experiences of their communities, and to know about the world that surrounds them (Deloria 1978, p. 13).
Deloria called for "direct funding from the federal government to tribes for library, information and archival services…[specifying that] every effort should be made in joint planning to transmit the major bulk of records dealing with tribal histories to modern and adequate facilities on reservations" (p. 13). Deloria warned us that "Authorizing the development of libraries, archives, and information centers and dividing existing federal records among these groups will require sophisticated and intelligent planning by the persons concerned" (p. 15). One decade into the twenty-first century, this paper analyzes two catalytic initiatives relating to this Indigenous "right to know" funded—at least partially—by the US Federal government:
Institute of Museum and Library Services' Grants to Indian Tribes

Fourth Museum of the National Museum of the American Indian.
It places these initiatives within the broader Indigenous knowledge ecology.
Access options
Buy single article
Instant access to the full article PDF.
USD 39.95
Price includes VAT (USA)
Tax calculation will be finalised during checkout.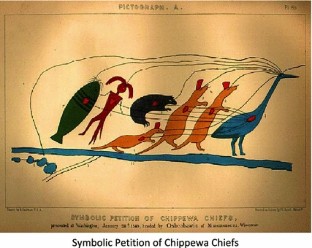 Notes
1.

Turtle Island is a name that many American Indian tribes use for the North American landmass.

2.

3.

4.

5.
References
Carter NC (2003) American Indians and law libraries: acknowledging the third sovereign. Law Libr J 94(1):7–26

Cooper KC (2008) Spirited encounters: American Indians protest museum policies and practices. AltaMira, Lanham

Deloria V (1969) Custer died for your sins: an Indian manifesto

Deloria V (1970) We talk, you listen. The Macmillan Company, New York

Deloria V (1974) Behind the trail of broken treaties: an Indian declaration of independence

Deloria V (1975) God is red: a native view of religion. Dell Publication Co, New York

Deloria V (1979) The metaphysics of modern existence. Harper & Row, San Francisco

Deloria V (1994) The nations within: the past and future of American Indian sovereignty

Deloria V (1995) Red earth, white lies: Native Americans and the myth of scientific fact. Scribner, New York

Deloria V (2006) The world we used to live in: remembering the powers of the medicine men. Fulcrum Publication, Colo

Deloria V, DeMallie RJ (1999) Documents of American Indian diplomacy: treaties, agreements, and conventions, 1775–1979. University of Oklahoma Press, Norman

Deloria V, Lytle CM (1984) The nations within: the past and future of American Indian sovereignty. Pantheon Books, New York

Deloria V, United States and White House Pre-Conference on Indian Library and Information Services On or Near Reservations (1978) The right to know: a paper. Office of Library and Information Services, U.S. Department of the Interior, Washington

Deloria V, Wildcat DR (2001) Power and place: Indian education in America. Fulcrum Publication, Colo

Force RW (1999) Politics and the museum of the American Indian: the Heye and the mighty. Honolulu, Mechas

Green R (2006) Indians and museums: where we were, where we are, where we are going. http://www.arizonanativenet.com/news/captcha/mediaInfo.cfm?mediaID=137

Holm T, Pearson JD, Chavis B (2003) Peoplehood: a model for the extension of sovereignty in American Indian Studies. Wicazo Sa Rev 18(1):7–24

IMLS (2011) Grant recipients. Retrieved 22 Feb 2011. From http://www.imls.gov/recipients/recipients.shtm

Smithsonian Institution (1991) NMAI Act Appendix G: Repatriation Policy Statement. http://americanindian.si.edu/about/files/NMAIAct.pdf
About this article
Cite this article
Krebs, A.B. Native America's twenty-first-century right to know. Arch Sci 12, 173–190 (2012). https://doi.org/10.1007/s10502-011-9161-2
Keywords
Archives

Indigenous

Human rights

Museums

American Indian

Information policy