Abstract
The collection, organization, and long-term preservation of resources are the raison d'être of archives and archivists. The archival community, however, has largely neglected science data, assuming they were outside the bounds of their professional concerns. Scientists, on the other hand, increasingly recognize that they lack the skills and expertise needed to meet the demands being placed on them with regard to data curation and are seeking the help of "data archivists" and "data curators." This represents a significant opportunity for archivists and archival scholars but one that can only be realized if they better understand the scientific context.
Access options
Buy single article
Instant access to the full article PDF.
US$ 39.95
Tax calculation will be finalised during checkout.
Subscribe to journal
Immediate online access to all issues from 2019. Subscription will auto renew annually.
US$ 79
Tax calculation will be finalised during checkout.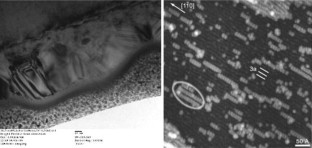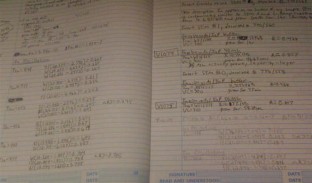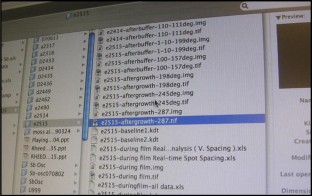 Notes
1.

The data deluge is a topic of many articles in the press and popular scientific publications. Recent examples include Nature's special issue, "Data Sharing" (Sept. 2009, Vol. 461(145)); The Economist's special report, "Data, Data Everywhere" (Feb. 2010); and Science Magazine's special issue, "Dealing with Data" (Feb. 2011, Vol 331(6018)).

2.

"III-V" (pronounced "three five") refers to periodic grouping in the periodic table of elements. III-V semiconductors, comprised of a group III element and a group V element, are commonly used in optical electronic devices such as lasers. Examples of III-V semiconductors include gallium arsenide, gallium antimonide, and indium arsenide.
References
Berman F (2008) Got data? A guide to data preservation in the information age. Commun ACM 51(12):50–55

Birnholtz JP, Bietz MJ (2003) Data at work: supporting sharing in science and engineering. Proceedings of the 2003 International ACM SIGGROUP Conference on Supporting Group Work. Sanibel Island, FL, pp 339–348

Borgman CL, Wallis JC, Enyedy N (2007) Little science confronts the data deluge: habitat ecology, embedded sensor networks, and digital libraries. Int J Digit Libr 7(1–2):17–30

Botticelli P (2000) Records appraisal in network organizations. Archivaria 49:161–191

Bowker G (2006) Memory practices in the sciences. MIT Press, Cambridge, MA

Cragin MH, Palmer CL, Carlson JR, Witt M (2010) Data sharing, small science and institutional repositories. Philos Trans R Soc A 368:4023–4038

Curry A (2011) Reuse of old data offers lesson for particle physicists. Science 331:694–695

Elliott CA (1974) Experimental data as a source for the history of science. Am Arch 37(1):27–35

Feijen M (2011) What researchers want. SURF foundation, Utrecht

Gantz J, Reinsel D (2010) The digital universe decade—are you ready? IDC White Paper, May 2010. http://idcdocserv.com/925. Assessed 27 Feb. 2011

Haas J, Samuels H, Simmons B (1985) Appraising the records of modern science and technology: a guide. MIT Press, Cambridge, MA

Hackman L, Warnow-Blewett J (1987) The documentation strategy: a model and a case study. Am Arch 50(1):12–27

Hey T, Tansley S, Tolle K (eds) (2009) The fourth paradigm: data-intensive scientific discovery. Microsoft Research, Redmond, Washington

King WJ (1964) The project on the history of recent physics in the United States. Am Arch 27(2):237–243

King G (2011) Ensuring the data-rich future of the social sciences. Science 331:719–721

Lauriault T, Craig B, Taylor DR, Pulsifer P (2007) Today's data are part of tomorrow's research: Archival issues in the sciences. Archivaria 64:123–178

Madnick S, Smith M, Clopeck K (2009) Materials science and engineering at MIT. The scientific data flood: a case study of "how much information?" http://hmi.ucsd.edu/pdf/HMI_Case_MaterialsScienEng.pdf. Accessed 16 Mar. 2011

Piwowar H, Chapman W (2009) Public sharing of research datasets: a pilot study of associations. J Informetr 4(2):148–156

Shankar K (2007) Order from chaos: The poetics and pragmatics of scientific recordkeeping. J Am Soc Inf Sci Technol 58(10):1457–1466

U.S. National Institutes of Health (2003) Data sharing policy and implementation guidance. http://grants.nih.gov/grants/policy/data_sharing/data_sharing_guidance.htm. Accessed 15 Mar. 2011

U.S. National Science Foundation (2010) Application and administration guide, Chapter IV.D.4. http://www.nsf.gov/pubs/policydocs/pappguide/nsf11001/aag_6.jsp#VID4. Accessed 15 Mar. 2011

Van House NA (2003) Digital libraries and collaborative knowledge construction. In: Bishop AP, Buttenfield B, Van House NA (eds) Digital library use: social practice in design and evaluation. MIT Press, Cambridge, MA, pp 271–295

Wallis J C, Borgman C L, Mayernik M, Pepe A (2008) Moving archival practices upstream: an exploration of the life cycle of ecological sensing data in collaborative field research. Int J Digit Curation, 3(1):114–126. http://www.ijdc.net/index.php/ijdc/article/view/67/46. Accessed 17 Mar. 2011

Warnow-Blewett J, Capitos AJ, Genuth J, Weart SR (1995) AIP study of multi-institutional collaborations: Phase I: High energy physics. Report No. 1: Summary of project activities and findings: Project recommendations. American Institute of Physics, College Park, MD. http://www.aip.org/history/pubs/collabs/hep-rp1.htm. Accessed 15 Mar. 2011

Warnow-Blewett J, Genuth J, Weart SR (2001) AIP study of multi-institutional collaborations: final report: highlights and project recommendations. American Institute of Physics, College Park, MD. http://www.aip.org/history/pubs/collabs/highlights.html. Accessed 15 Mar. 2011

Yin RK (2008) Case study research: Design and methods, 4th ed. Sage, Thousand Oaks, CA

Zimmerman A (2008) New knowledge from old data: the role of standards in the sharing and reuse of ecological data. Sci Technol Human Values 33(5):631–652
Acknowledgments
We gratefully acknowledge the materials scientists who shared their experiences with us. We also thank Elizabeth Yakel for her comments on several versions of the manuscript, the members of the University of Michigan Archival Research Group for their suggestions, and the anonymous reviewers for their valuable feedback, which helped to improve the manuscript. This material is based upon work supported by the National Science Foundation under Grant No. 0724300. Any opinions, findings, and conclusions, or recommendations expressed in this material are those of the authors and do not necessarily reflect the views of the National Science Foundation.
About this article
Cite this article
Akmon, D., Zimmerman, A., Daniels, M. et al. The application of archival concepts to a data-intensive environment: working with scientists to understand data management and preservation needs. Arch Sci 11, 329–348 (2011). https://doi.org/10.1007/s10502-011-9151-4
Keywords
Science data

Data curation

Data reuse

Data management

Data documentation