Abstract
Clam farmers have experienced different types of risks that have been further exacerbated by the rapid expansion of clam farming areas, increased growing densities, and increased market difficulties in recent years in the Thaibinh Province of Vietnam. Most farmers have been seriously affected by production risk, market risk, and financial risk, while a number of others have met with success in almost all of their clam-raising cycles. This study applied a differentiating comparative analysis method and multiple discriminant analysis method to discuss the differences in risk management strategies between and among clam farming households and the impacts of those differences on their success/failure rates. In general, the tactics are related to increase in farm size, the application of technical innovations, diversifying livelihood activities, and accessing secure financial sources all provided better conditions for clam growth, diminished losses, and led to speedier recovery from shocks. To support farmers in managing risks, several government interventions are needed: (1) better re-zoning of clam farming areas in parallel with an increase in the farm size of each household, (2) promoting sustainable linkages between the farmers and the formal financial market and output market, and (3) investing more funding into research and extension related to sustainable clam farming practices and to the improvement of farmers' skills in cooperative works and management.
This is a preview of subscription content, log in to check access.
Access options
Buy single article
Instant access to the full article PDF.
US$ 39.95
Tax calculation will be finalised during checkout.
Subscribe to journal
Immediate online access to all issues from 2019. Subscription will auto renew annually.
US$ 99
Tax calculation will be finalised during checkout.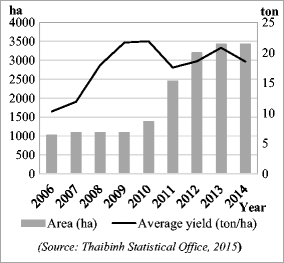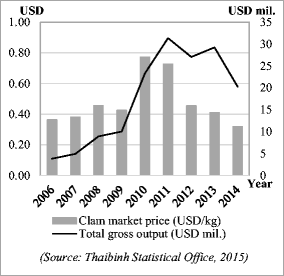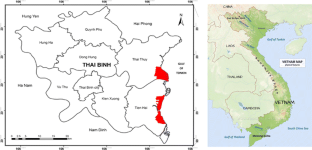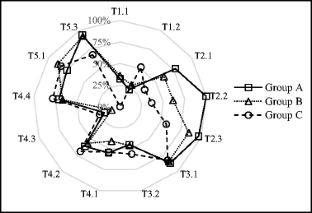 References
Baez JE, & Mason A (2008) Dealing with climate change: household risk management and adaptation in Latin America

Barrett CB, Reardon T, Webb P (2001) Nonfarm income diversification and household livelihood strategies in rural Africa: concepts, dynamics, and policy implications. Food Policy 26(4):315–331. https://doi.org/10.1016/S0306-9192(01)00014-8

Bondad-Reantaso MG, Arthur JR, & Subasinghe RP (2008) Understanding and applying risk analysis in aquaculture: Food and Agriculture Organization of the United Nations

Brown CE (1998) Multiple Discriminant Analysis. In Applied Multivariate Statistics in Geohydrology and Related Sciences (pp. 115–128): Springer

Bui AT, Dungey M, Nguyen CV, Pham TP (2014) The impact of natural disasters on household income, expenditure, poverty and inequality: evidence from Vietnam. Appl Econ 46(15):1751–1766. https://doi.org/10.1080/00036846.2014.884706

Cardona OD (2004) The need for rethinking the concepts of vulnerability and risk from a holistic perspective: a necessary review and criticism for effective risk management. Mapping vulnerability: Disasters, development and. people 17

Chi TTN, Yamada R (2002) Factors affecting farmers' adoption of technologies in farming system: a case study in Omon district, Can Tho province, Mekong Delta. Omonrice 10:94–100

De Silva SS, Soto D (2009) Climate change and aquaculture: potential impacts, adaptation and mitigation. Climate change implications for fisheries and aquaculture: overview of current scientific knowledge. FAO Fisheries and Aquaculture Technical Paper 530:151–212

Duc NM (2009) Economic contribution of fish culture to farm income in Southeast Vietnam. Aquac Int 17(1):15–29. https://doi.org/10.1007/s10499-008-9176-8

EC (2001) Risk management tools for EU agriculture with a special focus on insurance. Retrieved from AGRICULTURE DIRECTORATE-GENERAL; EUROPEAN COMMISSION: http://ec.europa.eu/agriculture/publi/insurance/sum_en.pdf

Engle CR (2010) Risk analysis in production aquaculute research. In: Aquaculture economics and financing: management and analysis. Wiley-Blackwell, Ames, pp 197–206. https://doi.org/10.1002/9780813814346.ch16

Fischer I, Buchenrieder G (2010) Risk management of vulnerable rural households in southeast Asia. In: Paper presented at the 9th European IFSA Symposium. Austria, Vienna

FreeWorldMaps.net (2017) Vietnam Physical Map. Retrieved from http://www.freeworldmaps.net/asia/vietnam/map.html​

Garschagen M, Hagenlocher M, Kloos J, Pardoe J, Lanzendörfer M, Mucke P,. .. Birkmann J (2016) World Risk Report 2015. Retrieved from Bündnis Entwicklung Hilft (Alliance Development Works) and United Nations University – Institute for Environment and Human Security (UNU-EHS): http://collections.unu.edu/eserv/UNU:3303/WRR_2015_engl_online.pdf

Geographical Database (2016) From Center of Survey and Mapping Vietnam http://bandovn.vn/vi/co-so-du-lieu-nen-dia-ly/tinh-thai-binh-81267

Ha NTT, Nga NV, Phuong NT, & Thuc NV (2015) Bao cao tong quan ve cac nghien cuu giam ngheo o Vietnam (Review study about research for poverty eliminating in Vietnam). Retrieved from MOLISA (Vietnam) & UNDP: http://www.vn.undp.org/content/vietnam/vi/home/library/poverty/bao-cao-tong-quan-cac-nghien-cuu-ve-giam-ngheo-o-viet-nam.html

Handisyde NT, Ross LG, Badjeck M-C, & Allison EH (2006) The Effects Of climate change on world aquaculture: a global perspective. Retrieved from department for international development (DFID): http://www.ecasa.org.uk/Documents/Handisydeetal_000.pdf

Hanson J, Dismukes R, Chambers W, Greene C, Kremen A (2004) Risk and risk management in organic agriculture: views of organic farmers. Renew Agric Food Syst 19(4):218–227. https://doi.org/10.1079/RAFS200482

Harwood JL, Heifner R, Coble K, Perry J, & Somwaru A (1999) Managing risk in farming: concepts, research, and analysis: US Department of Agriculture, Economic Research Service

Hay A (2016) The wealth report 2015. Retrieved from Knight Frank Research: www.knightfrank.com/wealthreport

Hoang T, Chu NMN (2008) Analysis data for research with SPSS, vol 2. Hong Ngoc Publisher, University of Economic Hochiminh City

Hurri S, Nguyen NQ (2015) Rural finance of coffee smallholders in Vietnam- case study in DakNong Province. In: Retrieved from International Fund for Agricultural Development (IFAD). Vietnam, Hanoi https://asia.ifad.org/documents/10751/084b3711-14d8-42f8-8d40-d604fa93e385

Keil A, Zeller M, Wida A, Sanim B, Birner R (2008) What determines farmers' resilience towards ENSO-related drought? An empirical assessment in Central Sulawesi, Indonesia. Clim Chang 86(3–4):291–307. https://doi.org/10.1007/s10584-007-9326-4

Kien NT (2016) Agricultural commodity markets in 2015 and outlook for 2016. In: Paper presented at the Vietnam Agricultural Outlook Conference 2016. Hanoi, Vietnam

Le TC, Cheong F (2010) Perceptions of risk and risk management in Vietnamese catfish farming: an empirical study. Aquac Econ Manag 14(4):282–314. https://doi.org/10.1080/13657305.2010.526019

MARD (2014) Bao cao tinh hinh nuoi ngao tai cac tinh ven bien mien Bac Vietnam (Report about clam production in the provinces of North coastal Vienam). Department of Processing and Trading Agricultural Forestry Aquatic Products and Salt, Ministry of Agriculture and Rural Development, Hanoi, Vietnam

McIntosh D (2008) Aquaculture Risk Management. NRAC Publication No:107–2008

Minot N, & Hill RV (2007) Developing and connecting markets for poor farmers. Paper presented at the 2020 FOCUS BRIEF on the World's Poor and Hungry People

Musser WN, & Patrick GF (2002) How much does risk really matter to farmers? In R. E.Just & R. D.Pope (Eds.), A comprehensive assessment of the role of risk in US agriculture (pp. 537-556): Springer US

Ngo TTH, Tran HC, Azadi H, & Lebailly P (2015) Clam farming risks in Thaibinh province, Vietnam: impacts and causes. Paper presented at the Workshop "Vulnerable Coastal Areas", Royal Academy for Overseas Sciences (RAOS) – Belgium

Ngo TTH, Tran HC, Azadi H, & Lebailly P (2016) Aquaculture land-use policy: the case of clam farming in Thaibinh Province, Vietnam. Sustainability, 8, 1251(special issue), 12. Doi: https://doi.org/10.3390/su8121251

Pickvance CG (2001) Four varieties of comparative analysis. J Housing Built Environ 16(1):7–28. https://doi.org/10.1023/A:1011533211521

Rahman S, Barmon BK, Ahmed N (2011) Diversification economies and efficiencies in a 'blue-green revolution' combination: a case study of prawn-carp-rice farming in the 'gher' system in Bangladesh. Aquac Int 19(4):665–682. https://doi.org/10.1007/s10499-010-9382-z

Stevenson JR, Irz X, Lazard J, Lésel R (2009) Is aquaculture development an effective tool for poverty alleviation? A review of theory and evidence. Cahiers Agricultures 18(2/3):292–299

Thaibinh Statistical Office (2015) Provincial Social Economic Database

ThaibinhDARD (2014) Preliminary Summary Report after two years carrying out "2011–2015 planning proposal" (Bao cao so ket 2 nam thuc hien de an nuoi ngao). Thaibinh Department of Agriculture and Rural Development, Thaibinh province, Vietnam

ThaibinhGOV (2012) Decision 11/2012/QD-UBND Thaibinh-13/7/2012: Quy che quan ly vung nuoi ngao tren dien tich bai trieu "Regulation for management clam farming unit in intertidal area"

ThaibinhSO TSO (2017) Thabinh Statistical Yearbook 2016: statistical publishing house

Thuyết BĐ, & Dũng TV (2013) Status of hard clam farming in some coastal provinces of North and Northern central Vietnam. J Sci Dev, 11

Wainwright F, & Newman C (2011) Income shocks and household risk-coping strategies: evidence from rural Vietnam. Institute for International Integration Studies Discussion paper(358)

WorldBank (2014) Risk and opportunity: managing risk for development. Retrieved from Publishing and Knowledge Division, The World Bank: http://siteresources.worldbank.org/EXTNWDR2013/Resources/8258024-1352909193861/8936935-1356011448215/8986901-1380046989056/WDR-2014_Complete_Report.pdf

Yang W (2010) Income uncertainty, risk coping mechanism and farmer production & management decision: an empirical study from Sichuan Province. Agric Agric Sci Procedia 1:230–240. https://doi.org/10.1016/j.aaspro.2010.09.029
About this article
Cite this article
Ngo, T.T.H., Azadi, H., Tran, H.C. et al. Assessment of household risk management strategies for coastal aquaculture: the case of clam farming in Thaibinh Province, Vietnam. Aquacult Int 26, 451–468 (2018). https://doi.org/10.1007/s10499-017-0226-y
Received:

Accepted:

Published:

Issue Date:
Keywords
Aquaculture

Clam farmers

Risk management

Vietnam