Abstract
Melanin deposits in white muscle represent a potentially serious quality problem for farmed cod. Black lines of deposited melanin are associated with blood vessels and consist of layers of melanin-filled cells. Despite numerous anecdotal reports of melanosis in farmed cod no detailed investigations into the underlying mechanisms have been undertaken. In this study we have confirmed that melanosis is present in both farmed and wild cod. However, the incidence of melanosis in wild fish is much lower than that in farmed fish. In addition, we have demonstrated that tyrosinase, a copper-dependent metalloenzyme that is the primary enzyme of melanin synthesis, is present in cod tissues. Copper levels are significantly different in the white muscle of farmed (0.5 ± 0.03 mg/kg wet weight) and wild (0.34 ± 0.01 mg/kg wet weight) cod (P < 0.05) and in the blood vessels of farmed (2.23 ± 0.37 mg/kg wet weight) and wild (0.32 ± 0.02 mg/kg wet weight) cod (P < 0.05). Similarly, differences in the levels of tyrosinase activity were observed in both muscle and blood vessels. Melanised tissues contain higher copper concentrations than tissue containing little or no melanin. Furthermore, we have shown that the addition of copper to protein extracts from fish muscle causes an increase in tyrosinase activity in vitro. Our results suggest that overabundance of copper in commercial feeds leads to increased melanin synthesis via increased tyrosinase activity. We propose that melanin is deposited at sites of high copper exposure and subsequently sequesters copper as a means of reducing the overload stress on other homeostatic mechanisms.
Access options
Buy single article
Instant access to the full article PDF.
USD 39.95
Price includes VAT (USA)
Tax calculation will be finalised during checkout.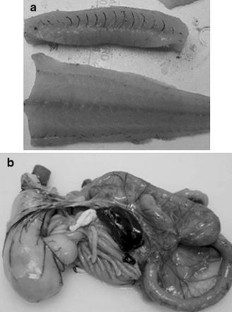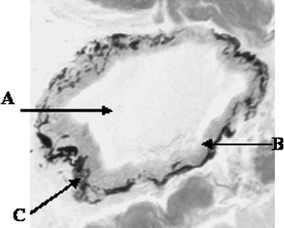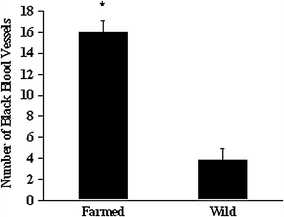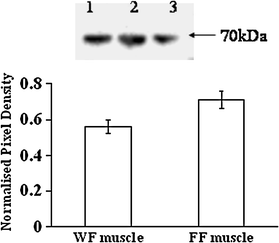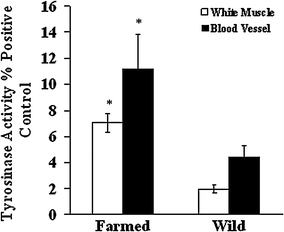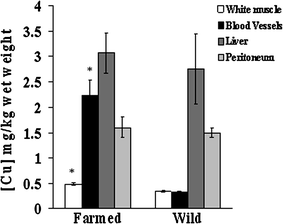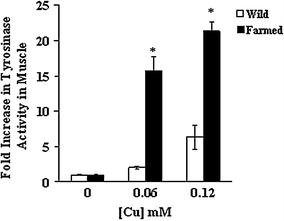 References
Agius C, Roberts RJ (2003) Melano-macrophage centres and their role in fish pathology. J Fish Dis 26:499–509

Bohn A, McElroy RO (1976) Trace metals (As, Cd, Cu, Fe and Zn) in arctic cod, Boreogadus saida, and selected zooplankton from Strathcona sound, Northern Baffin Island. J Fish Res Board Canada 33:2836–2840

Bowness JM, Morton RA (1952) Distribution of copper and zinc in the eyes of fresh-water fishes and frogs. Occurrence of metals in melanin fractions from eye tissues. Biochem J 51:530–535

Bowness JM, Morton RA (1953) The association of zinc and other metals with melanin and a melanin–protein complex. Biochem J 53:620–626

Bowness JM, Morton RA, Shakir MH, Stubbs AL (1952) Distribution of copper and zinc in mammalian eyes. Occurrence of metals in melanin fractions from eye tissues. Biochem J 51:521–530

Camacho-Hubner A, Richard C, Beermann F (2002) Genomic structure and evolutionary conservation of the tyrosinase gene family from Fugu. Gene 285:59–68

Celik U, Oehlenschlager J (2004) Determination of zinc and copper in fish samples collected from Northeast Atlantic by DPSAV. Food Chem 87:343–347

Chinivasagam HN, Bremner HA, Thrower SJ, Nottingham SM (1996) Spoilage pattern of five species of Australian prawns: deterioration is influenced by environment of capture and mode of storage. J Aquat Food Prod Technol 5:25–50

del Marmol V, Beerman F (1996) Tyrosinase and related proteins in mammalian pigmentation. FEBS Lett 381:165–168

Gatlin DM III, Wilson RP (1986) Dietary copper requirements for channel catfish. Aquaculture 54:277–285

Handy RD, Musonda MM, Phillips C, Falla SJ (2000) Mechanisms of gastrointestinal copper absorption in the African walking catfish: dose-effects and a novel anion-dependent pathway in the intestine. J Exp Biol 203:2365–2377

Hill HZ (1992) The function of melanin or six blind people examine an elephant. Bioessays 14:49–56

Hume A, Burt JR, Wardle CS, Bustard CA, Watson DEP (1974) Studies on the acceptability of farmed fish. In: Kreuzer R (ed) FAO conference report: fishery products (Japan 1973), pp 253–259

Julsham K, Haldorsen AKL, Berntssen MHG, Hemre GI, Ornsrud R, Waagvo R, Lunestad BT, Mage A (2004) Overvakningsprogram for forvarer til fisk og andre akvatiske dyr. Annual report (2003) (Monitoring program of feed components for fish and other aquatic animals.)

Kamunde CN, Grosell M, Lott JNA, Wood CM (2000) Copper metabolism and gut morphology in rainbow trout (Oncorhynchus mykiss) during chronic sublethal dietary copper exposure. Can J Fish Aquat Sci 58:293–305

Kim S-G, Kang J-C (2004) Effect of dietary copper exposure on accumulation, growth and hematological parameters in juvenile rockfish Sebastes schlegeli. Mar Env Res 58:65–82

Larsson BS (1993) Interaction between chemicals and melanin. Pigment Cell Res 6:127–133

Love RM, Hume AH (1975) The quality of farmed products. Fish Farming Int 2:36–37

Luten J, Kole A, Schelvis R, Veldman M, Heide M, Carlhög M, Akse L (2002) Evaluation of wild cod versus wild caught, farmed raised cod from Norway by Dutch consumers. Økonomisk Fiskeriforskning 12:44–60

Mammone T, Marenus K, Muizzuddin N, Maes D (2004) Evidence and utility of melanin degrading enzymes. J Cosmet Sci 55:116–117

Nicolaus BJR (2005) A critical review of the function of neuromelanin and an attempt to provide a unified theory. Med Hypotheses 65:791–796

NMKL (1998) Nordic committee on food analysis, method number 161 (Nordisk metodikkomité for næringsmidler – Norwegian)

Oikawa A, Nakayasu M (1973) Quantitative measurement of melanin as tyrosinase equivalents and as weight of purified melanin. Yale J Biol Med 46:500–507

Sagiura SH, Dong FM, Rathbone CK, Hardy RW (1998) Apparent digestibility and mineral availabilities in various feed ingredients for salmonid feeds. Aquaculture 159:177–202

Salvanes AGV, Aksnes DL, Giske J (1992) Ecosystem model for evaluating potential cod production in a west Norwegian fjord. Mar Ecol Prog Ser 90:9–22

Shiau SY, Ning YC (2003) Estimation of dietary copper requirements of juvenile tilapia Oreochromis nilticus X Oaureus. Animal Sci 77:287–292

Teeny FM, Gauglitz EJ, Hall AS, Houle CR (1984) Mineral composition of the edible muscle tissue of seven species of fish from the Northeast Pacific. J Agric Food Chem 32:852–855

Wakazono K, Okajima Y, Shirai M, Kitajima C, Matsui S, Tanabe T, Matsumoto J (1992) Electron microscopic studies on black lines appearing in muscle tissues of cultured red sea bream Pagrus major. Nippon Suisan Gakk 58:1653–1658

Winder A, Kobayashi T, Tsukamoto K, Urake K, Aroca P, Kameyama K, Hearing VJ (1994) The tyrosinase gene family—interactions of melanogenic proteins to regulate melanogenesis. Cell Mol Biol Res 40:613–626

Winder AJ, Harris H (1991) New assays for the tyrosine hydroxylase and dopa oxidase activities of tyrosinase. Eur J Biochem 198:317–326

Yoshimura K, Tsukamoto K, Okazaki M, Virador VM, Lei T-C, Suzuki Y, Uchida G, Kitano Y, Harii KJ (2001) Effects of all-trans retinoic acid on melanogenesis in pigmented skin equivalents and monolayer culture of melanocytes. J Dermatol Sci 27:S68–S75
Acknowledgements
The authors would like to thank the following for their invaluable help in obtaining samples for this study: Hilde Herland, Leif Akse and Torbjørn Tobiassen, Norwegian Institute of Fisheries and Aquaculture Research (Fiskeriforskning), Tromso. This work was funded by Fiskeriforskning.
About this article
Cite this article
Cooper, M., Midling, K.Ø. Blood vessel melanosis: a physiological detoxification mechanism in Atlantic cod (Gadus morhua). Aquacult Int 15, 43–54 (2007). https://doi.org/10.1007/s10499-006-9067-9
Received:

Accepted:

Published:

Issue Date:
Keywords
Melanosis

Melanin

Tyrosinase

Cod

Copper and diet