Abstract
Predatory mites identified as Neoseiulus paspalivorus DeLeon (Phytoseiidae) have been considered as agents for classical biological control of the coconut mite, Aceria guerreronis Keifer (Eriophyidae), in Africa and elsewhere. Preliminary identification of geographically distinct populations as belonging to the same species (N. paspalivorus) was based on their morphological similarity. However, laboratory studies recently conducted have shown large differences in feeding behaviors and biological characteristics among individuals collected from three geographic origins: Brazil (South America), Benin and Ghana (West Africa). As morphologically similar specimens do not necessarily belong to the same species, we evaluated under laboratory conditions, reproductive compatibility between the specimens from three geographic locations to ascertain their conspecificity. Morphological measurements were also made to determine whether there is a means of discriminating between them. Inter-population crosses showed complete reproductive isolation between the three geographic populations, but interpopulation discontinuities in morphometric characters were absent. These results indicate that the tested specimens are distinct biological entities despite morphological similarity. Further molecular genetic studies are therefore proposed, including screening for endosymbionts and assessment of genetic differentiation, to determine the cause of reproductive incompatibility and to clarify the taxonomic relationship between those populations.
Access options
Buy single article
Instant access to the full article PDF.
US$ 39.95
Tax calculation will be finalised during checkout.
Subscribe to journal
Immediate online access to all issues from 2019. Subscription will auto renew annually.
US$ 119
Tax calculation will be finalised during checkout.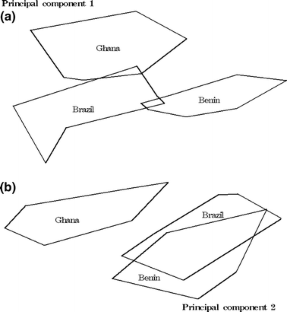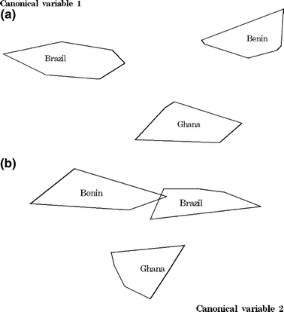 References
Breeuwer JAJ (1997) Wolbachia and cytoplasmic incompatibility in the spider mites Tetranychus urticae and T. turkestani. Heredity 79:41–47

Chant DA, McMurtry JA (1994) A review of the subfamilies Phytoseiinae and Typhlodrominae (Acari: Phytoseiidae. Int J Acarol 20(4):223–310

Chant DA, McMurtry JA (2005) Review of the subfamily Amblyseiinae Muma (Acari: Phytoseiidae) Part IV. The tribe Euseiini N. tribe, subtribes Typhlodromalina, N. subtribe, Euseiina N. subtribe and Ricoseiina N. subtribe. Int J Acarol 31:187–222

Chant DA, Yoshida-Shaul E (1991) Adult ventral setal patterns in the family Phytoseiidae (Acari: Gamasina). Int J Acarol 17(3):187–199

Charlesworth B, Coyne JA, Barton NH (1987) The relative rates of evolution of sex chromosomes and autosomes. Am Nat 130:113–146

Clancy DJ, Hoffmann AA (1996) Cytoplasmic incompatibility in Drosophila simulans: evolving complexity. Trends Ecol Syst 11:145–146

Conner GW, Saul GB (1986) Acquisition of incompatibility by inbred wild-type stocks of Mormoniella. J Heredity 77:211–213

Coyne JA (1992) Genetics and speciation. Nature 355:511–515

Coyne JA (1993) The genetics of an isolating mechanism between two sibling species of Drosophila. Evolution 47:778–788

Coyne JA, Orr AH (2005) Speciation in the 21st century. Heredity 95:105–109

Croft BA (1970) Comparative study on four strains of Typhlodromus occidentalis (Acarina: Phytoseiidae). I. Hybridization and reproductive isolation studies. Ann Entomol Soc Am 63:1559–1563

De Leon D (1957) Three new Typhlodromus from southern Florida (Acarina: Phtyoseiidae). Fla Entomol 40:141–144

Dettman J, Aderson J, Kohn L (2008) Divergent adaptation promotes reproductive isolation among experimental populations of the filamentous fungus Neurospora. BMC Evol Biol Issue 1, p 35

Drès M, Mallet J (2002) Host races in plant-feeding insects and their importance in sympatric speciation. Phil Trans R Soc Lond B 357:471–492

Fernando LCP, Aratchige NS, Peiris TSG (2003) Distribution pattern of coconut mite Aceria guerreronis and its predator Neoseiulus aff. paspalivorus on coconut palms. Exp Appl Acarol 31:71–78

Gavrilets S (2003) Models of speciation. What have we learned in 40 years? Evolution 57:2197–2215

Gerson U, Smile RL, Ochoa R (2003) Mites (Acari) for pest control. Blackwell Science Ltd., UK, p 539

Giodarno R, O'Neill SO, Robertson HM (1995) Wolbachia infection and the expression of cytoplasmic incompatibility in Drosophila sechellia and Drosophila mauritiana. Genetics 140:1307–1317

Gotoh T, Nugochi O (1989) Developmental success and reproductive incompatibility among populations of the European red mite Panonychus ulmi (Acari: Tetranychidae). Exp Appl Acarol 10:157–165

Gotoh T, Oku H, Moriya K, Odawara M (1995) Nucleus-cytoplasm interactions causing reproductive incompatibility between two populations of Tetranychus quercivorus Ehara et Gotoh (Acari: Tetranychidae). Heredity 74:105–114

Gotoh T, Noda H, Fujita T, Iwadate K, Higo Y, Saito S, Ohtsuka S (2005) Wolbachia and nuclear-nuclear interactions contribute to reproductive incompatibility in the spider mite Panonychus mori (Acari: Tetranychidae). Heredity 94:237–246

Gotoh T, Noda H, Ito S (2006) Cardinium symbionts cause cytoplasmic incompatibility in spider mites. Heredity 98:13–20

Helle W, Sabelis MW (1985) Spider mites: their biology, natural enemies and control. World Crop Pests vol 1B, Elsevier Amsterdam, 458 p

Hess RT, Hoy MA (1982) Microorganisms associated with the spider mite predator Metaseiulus (=Typhlodromus) occidentalis. Electron microscopic observations. J Invert Pathol 40:98–106

Hoy MA, Cave FE (1988) Premating and post-mating isolation among populations of Metaseiulus occidentalis (Nesbitt) (Acarina: Phytoseiidae). Hilgardia 56:1–20

Hurt CR, Hedrick PW (2003) Initiation stages of reproductive isolation in two species of the endangered sonorant topminnow. Evolution 57(12):2835–2841

Johanowicz DL, Hoy MA (1998) Experimental induction and termination of non-reciprocal reproductive incompatibility in a parahaploid mite. Entomol Exp Appl 87(1):51–58

Klimov PB, Lekveishvili M, Dowling APG, Oconnor BM (2004) Multivariate analysis of morphological variation in two cryptic species of Sancassania (Acari: Acaridae) from Costa Rica. Ann Entomol Soc Am 97(2):322–345

Laven H (1959) Speciation by cytoplasmic isolation in Culex strains. Evolution 5:370–375

Laven H (1967) Evolution and speciation in Culex pipiens. In: Wright JW, Pal R (eds) Genetics of Insects vectors of disease. Elsvier, Holland, pp 251–271

Lawson-Balagbo ML, Gondim MGC Jr, Moraes GJ, Hanna R, Schausberger P (2007) Life history of the predatory mites Neoseiulus paspalivorus and Proctolaelaps bickleyi, candidates for biological control of Aceria guerreronis. Exp Appl Acarol 34:49–61

Lawson-Balagbo ML, Gondim MGC Jr, Moraes GJ, Hanna R, Schausberger P (2008) Exploration of acarine fauna on coconut palm in Brazil with emphasis on Aceria guerreronis (Acari: Eriophyidae) and its natural enemies. Bull Entomol Res 98:83–96

Lindquist EE, Evans GO (1965) Taxonomic concept in the Ascidae, with a modified setal nomenclature for the idiosoma of the Gamasina (Acari: Mesostigmata). Mem Entomol Soc Can 47:1–64

Lindquist EE, Sabelis MW, Bruin J (eds) (1996) Eriophyoid mites—their biology, natural enemies and control. World Crop Pest Series vol 6. Elsevier Science Publishers, Amsterdam, p 790 + xxxii

Mayr E (1940) Speciation phenomena in birds. Am Nat 74:249–278

Mayr E (1963) Animal species and evolution. Harvard University Press, Cambridge

McMurtry JA (1980) Biosystematics of three taxa in the Amblyseius finlandicus group from South Africa, with comparative life history studies (Acari: Phytoseiidae). Int J Acarol 6:147–156

McMurtry JA, Huffaker CB, Van de Vrie M (1970) Ecology of tetranychid mites and their natural enemies: A review: I. Tetranychidae enemies: their biological characters and the impact of spray practices. Hilgardia 40:331–390

McMurtry JA, Mahr DL, Johnson HG (1976) Geographic races in the predaceous mite, Amblyseius potentillae (Acari: Phytoseiidae). Int J Acarol 2:23–28

Mercot H, Llorente B, Jacques M, Atlas A, Montchamp-Moreau C (1995) Variability within the Seychelles cytoplasmic incompatibility system in Drosophila simulans. Genetics 141:1015–1023

Monetti LN, Croft BA (1997) Mating cross-mating and related behaviors of Neoseiulus californicus and Neoseiulus fallacies (Acari: Phytoseiidae). Exp Appl Acarol 21:67–74

Moore D, Alexander L (1987) Stem injection of vamidothion for control of coconut mite, Eriophyes guerreronis Keifer in St Lucia. Crop Prot 6:329–333

Moore D, Alexander L, Hall RA (1989) The coconut mite, Eriophyes guerreronis Keifer in St. Lucia: yield losses and attempts to control it with acaricide, polybutene and Hirsutella fungus. Trop Pest Manag 35:83–98

Moraes GJ, McMurtry JA (1981) Biology of Amblyseius citrifolius (Denmark and Muma) (Acarina—Phytoseiidae). Hilgardia 49:1–29

Moraes GJ, Lopes PC, Fernando LCP (2004) Phytoseiid mites (Acari: Phytoseiidae) of coconut growing areas in Sri Lanka, with description of three new species. J Acarol Soc Jpn 13(2):141–160

Muma MH, Denmark HA (1969) Sibling species of Phytoseiidae (Acari: Mesostigmata). Fla Entomol 52:67–72

Navia D, de Moraes GJ, Roderick G, Navajas M (2005) The invasive coconut mite Aceria guerreronis (Acari: Eriophyidae): origin and invasion sources inferred from mitochondrial (16S) and nuclear sequence. Bull Entomol Res 95:105–116

Negloh K, Hanna R, Schausberger P (2010) Season- and fruit age-dependent population dynamics of Aceria guerreronis and its associated predatory mite Neoseiulus paspalivorus on coconut in Benin. Biol Control 54:349–358

Noronha ACS, Moraes GJ (2002) Variaçãoes morfológicas intra e interpopulacionaes de Euseius citrifolius Danmark & Muma e Euseius concordis Chant (Acari, Phytoseiidae). Revta bras Zool 19(4):1111–1122

Noronha ACS, Moraes GJ (2004) Reproductive compatibility between mite populations previously identified as Euseius concordis (Acari: Phytoseiidae). Exp Appl Acarol 32:271–279

O'Neill SL, Karr TL (1990) Bidirectional incompatibility between conspecific populations of Drosophila simulans. Nature 348:178–180

Reis AC, Gondim MGC, Moraes GJ, Hanna R, Schausberger P, Lawson-Balago LE, Barros R (2008) Population dynamics of Aceria guerreronis Keifer (Acari: Eriophyidae) and associated predators on coconut fruits in Northeastern Brazil. Neotrop Entomol 37(4):457–462

Ros VID, Breeuwer JAJ (2009) The effects of, and interactions between, Cardinium and Wolbachia in the doubly infected spider mite Bryobia sarothamni. Heredity 102:413–422

Rowell HJ, Chant DA, Hansel RIC (1978) The discrimination of setal homologies and setal patterns on the dorsal shield in the family Phytoseiidae (Acarina: Mesostigmata). Can Entomol 110:859–876

Sabelis MW, Van Rijn PCJ (1997) Predation by insects and mites. In: Lewis T (ed) Thrips as crop pests. CAB-International, UK, pp 259–354

SAS (2003) SAS Institute version 9.1 Inc., Cary

Thompson JN (1987) Symbiont-induced speciation. Biol J Linn Soc 32:385–393

Tixier M-S, Kreiter S, Cheval B, Auger P (2003) Morphometric variation between populations of Kampimodromus aberrans Oudemans (Acari: Phytoseiidae). Implications for the taxonomy of the genus. Invert Syst 17(2):349–358

Tixier M-S, Kreiter S, Croft BA, Cheval B (2004) Morphological and molecular differences in the genus Kampimodromus Nesbitt. Implications for taxonomy. Phytophaga 14:361–375

Tixier M-S, Kreiter S, Barbar Z, Ragusa S, Cheval B (2006a) The status of two cryptic species: Typhlodromus exhilaratus Ragusa and Typhlodromus phialatus Athias-Henriot (Acari: Phytoseiidae): consequences for taxonomy. Zoologica Scripta 35:115–122

Tixier M-S, Kreiter S, Ferragut F, Cheval B (2006b) The suspected synonymy Kampimodromus hmiminai and Kampimodromus adrianae (Acari: Phytoseiidae): morphological and molecular investigations. Can J Zool 84:1216–1222

Tixier M-S, Guichou S, Kreiter S (2008) Morphological variation of the species Neoseiulus californicus (McGregor) (Acari: Phytoseiidae): importance for diagnostic reliability and synonymies. Invert Syst 22:453–469

Turelli M, Hoffmann AA (1995) Cytoplasmic incompatibility in Drosophila simulans: dynamics and parameters estimates from natural populations. Genetics 140:1319–1338

Vala F, Breeuwer JAJ, Sabelis MW (2000) Wolbachia-induced 'hybrid breakdown' in the two-spotted spider mite Tetranychus urticae Koch. Proc R Soc Lond Seri B-Biol Sci 267:1931–1937

Vala F, Weeks A, Claessen D, Breeuwer JAJ, Sabelis MW (2002) Within- and between-population variation in Wolbachia-induced reproductive incompatibility. Evolution 56:1331–1339

Vala F, Breeuwer JAJ, Sabelis MW (2003) No variation for Wolbachia-induced hybrid breakdown in two populations of spider mite. Exp Appl Acarol 29:1–12

Wu CI, Davis AW (1993) Evolution of postmating reproductive isolation: the composite nature of Haldane's rule and its genetic bases. Am Nat 142:187–212

Zannou ID, Moraes GJ, Ueckermann EA, Olivera AR, Yanineck JS, Hanna R (2006) Phytoseiids mites of the genus Neoseiulus Hughes (Acari: Phytoseiidae) from Sub-Saharan Africa. Int J Acarol 32:241–276
Acknowledgments
We thank R. Houndafoche, P. Sovimi, C. Kededji and B. Bovis for their assistance in maintaining the predator colonies and conducting experiments. We also thank A. Onzo, D. Gnanvossou and M. Toko for their encouragements and advices. Many thanks go to Sam Korie for providing assistance on the statistical analysis of the data, and to Fabien Hountondji for his comments on the manuscript. The authors also thank M.G.C. Gondim Jr, for helping to locate and for supplying the specimens of N. paspalivorus from Brazil. This research was supported by the International Institute of Tropical Agriculture (IITA) and the University of Amsterdam, the Netherlands, through a grant from the Board of the Netherlands Foundation for the advancement of Tropical Research (WOTRO). This study is part of a PhD thesis of the senior author.
About this article
Cite this article
Famah Sourassou, N., Hanna, R., Zannou, I. et al. Morphological variation and reproductive incompatibility of three coconut-mite-associated populations of predatory mites identified as Neoseiulus paspalivorus (Acari: Phytoseiidae). Exp Appl Acarol 53, 323–338 (2011). https://doi.org/10.1007/s10493-010-9413-5
Received:

Accepted:

Published:

Issue Date:
Keywords
Morphometrics

Reproductive isolation

Conspecificity

Biological species