Abstract
Decomposition of an exposed cadaver is a continuous process, beginning at the moment of death and ending when the body is reduced to a dried skeleton. Traditional estimates of the period of time since death or post-mortem interval have been based on a series of grossly observable changes to the body, including livor mortis, algor mortis, rigor mortis and similar phenomena. These changes will be described briefly and their relative significance discussed. More recently, insects, mites and other arthropods have been increasingly used by law enforcement to provide an estimate of the post-mortem interval. Although the process of decomposition is continuous, it is useful to divide this into a series of five stages: Fresh, Bloated, Decay, Postdecay and Skeletal. Here these stages are characterized by physical parameters and related assemblages of arthropods, to provide a framework for consideration of the decomposition process and acarine relationships to the body.
Access options
Buy single article
Instant access to the full article PDF.
US$ 39.95
Tax calculation will be finalised during checkout.
Subscribe to journal
Immediate online access to all issues from 2019. Subscription will auto renew annually.
US$ 119
Tax calculation will be finalised during checkout.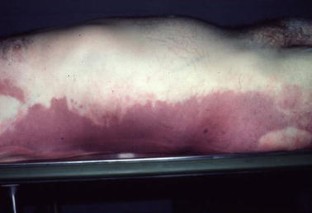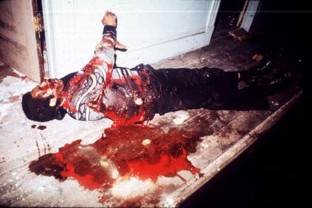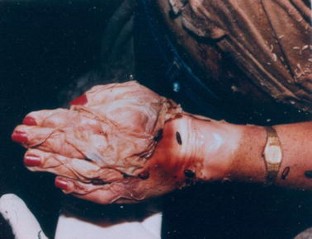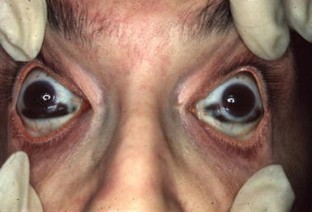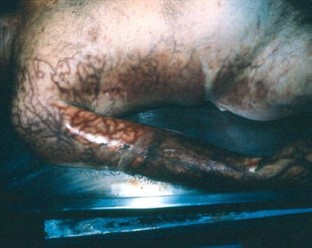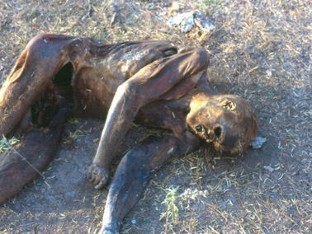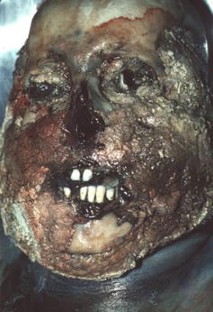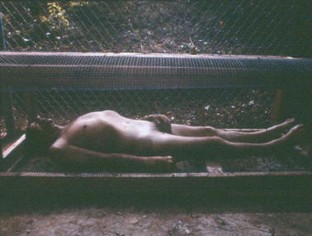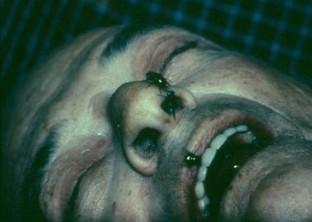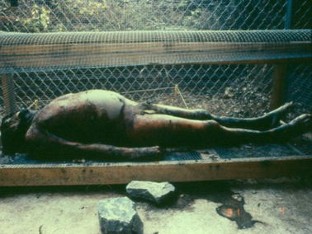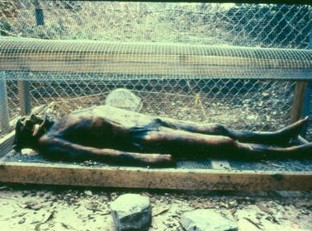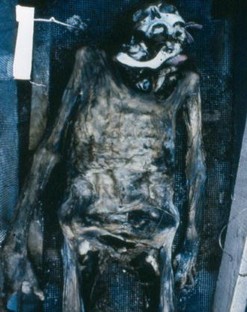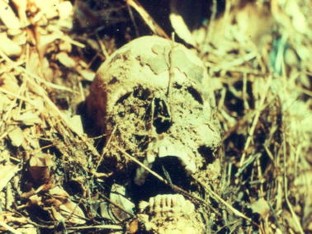 References
Avila FW, Goff ML (2000) Arthropod succession patterns onto burnt carrion in two contrasting habitats in the Hawaiian Islands. J Forensic Sci 43:581–586

Blacklith RE, Blacklith RM (1990) Insect infestations of small corpses. J Nat Hist 24:699–709

Bornemissza GF (1957) An analysis of arthropod succession in carrion and the effect of its decomposition on the soil fauna. Aust J Zool 5:1–12

Braack LEO (1986) Arthropods associated with carcasses in the northern Kruger National Park. S Afr J Wildl Res 16:91–98

Clark MA, Worrell MB, Pless JE (1997) Post-mortem changes in soft tissue. In: Froede RC (ed) Handbook of forensic pathology, 2nd edn. CAP, Illinois

Coe M (1978) The decomposition of elephant carcasses in the Tsavo (East) National Park, Kenya. J Arid Environ 1:71–86

Cornaby B (1974) Carrion reduction by animals in contrasting tropical habitats. Biotropica 6:51–63

Davis JB, Goff ML (2000) Decomposition patterns in terrestrial and intertidal habitats on O'ahu Island and Coconut Island, Hawai'i. J Forensic Sci 45:824–830

Early M, Goff ML (1986) Arthropod succession patterns in exposed carrion on the island of O'ahu, Hawaiian Islands, USA. J Med Entomol 23:520–531

Fisher BAJ (2007) Techniques of crime scene investigation, 7th edn. CRC Press, New York

Gill-King H (1996) Chemical and ultrastructural aspects of decomposition. In: Haglund WD, Sorg MH (eds) Forensic taphonomy: the post-mortem fate of human remains. CRC Press, New York

Goff ML (1993) Estimation of post-mortem interval using arthropod development and successional patterns. Forensic Sci Rev 5:81–94

Gunatilake K, Goff ML (1989) Detection of organophosphate poisoning in a putrefying body by analyzing arthropod larvae. J Forensic Sci 34:714–716

Hewadikaram KA, Goff ML (1991) Effect of carcass size on rate of decomposition and arthropod succession patterns. Am J Forensic Med Pathol 12:235–240

Lord WD, Goff ML (2003) Forensic entomology: application of entomological methods to the investigation of death. In: Froede RC (ed) Handbook of forensic pathology, 2nd edn. CAP, Illinois

McLemore J, Zumwalt RE (2003) Post-mortem changes. In: Froede RC (ed) Handbook of forensic pathology, 2nd edn. CAP, Illinois

Megnin P (1894) La faune des cadavers: application de l'entomologie a la medecine legale. Encyclopedia Scientifique des Aide-Memoire, Masson et Gauthier-Villars, Paris, France

Nashelksy M, McFelley P (2003) Time of death. In: Froede RC (ed) Handbook of forensic taphonomy, 2nd edn. CAP, Illinois

Payne JA (1965) A summer carrion study of the baby pig Sus scrofa Linnaeus. Ecology 46:592–602

Reed HB (1958) A study of dog carcass communities in Tennessee with special reference to the insects. Am Midl Nat 59:213–245

Rodriguez WC, Bass WM (1983) Insect activity and its relationship to decay rates of human cadavers in East Tennessee. J Forensic Sci 30:836–852

Shalaby OA, de Carvalho LML, Goff ML (2000) Comparison of patterns of decomposition in a hanging carcass and a carcass in contact with the soil in a xerophytic habitat on the island of O'ahu, Hawai'i. J Forensic Sci 45:1267–1273

Shean BS, Messinger L, Papworth M (1993) Observations of differential decomposition on sun exposed vs. shaded pig carrion in costal Washington State. J Forensic Sci 38:938–949

Tullis K, Goff ML (1987) Arthropod succession in exposed carrion in a tropical rainforest on O'ahu Island, Hawai'i. J Med Entomol 24:332–339
Acknowledgments
Thanks are extended to Drs. William C. Rodriguez III, Office of the Armed Forces Medical Examiner, AFIP and Edward T. McDonough, Office of the Chief Medical Examiner, Connecticut, for illustrations of post-mortem artifacts and stages of decomposition.
About this article
Cite this article
Lee Goff, M. Early post-mortem changes and stages of decomposition in exposed cadavers. Exp Appl Acarol 49, 21–36 (2009). https://doi.org/10.1007/s10493-009-9284-9
Received:

Accepted:

Published:

Issue Date:
Keywords
Decomposition

Forensic

Acari

Post-mortem changes

Succession