Abstract
Many Chinese family businesses face the dilemma of building good operating and governance structures and systems while fostering an entrepreneurial spirit across generations. In this study, we explored trans-generational entrepreneurship in Automatic Manufacturing Ltd. (AML), a Hong Kong SME, to shed light on this problem. The first generation founded the company and chose a unique development path that emphasized quality, innovation, and learning before grooming a cadre of professional managers. To continue the family entrepreneurial spirit, AML used the "familiness" resources embodied within the family and its business to incubate the second generation. To test the wings of the second generation as entrepreneurs and then lure them back to AML to take over the responsibilities of the first generation, a unique succession plan nurturing spin-offs by the second generation was developed and implemented. Such a systematic approach, although still under experimentation, has the potential to become best practice for other family businesses. The implications of this approach for research in portfolio entrepreneurship and open innovation are also discussed.
Access options
Buy single article
Instant access to the full article PDF.
US$ 39.95
Tax calculation will be finalised during checkout.
Subscribe to journal
Immediate online access to all issues from 2019. Subscription will auto renew annually.
US$ 79
Tax calculation will be finalised during checkout.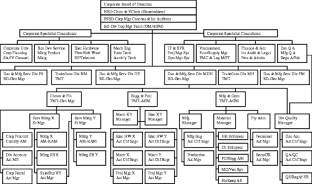 Notes
1.

Among other accolades, the Hong Kong Institute of Directors awarded the co-founder cum chairman, John Mok, "Director of the Year" in 2005. John Mok is also the chairman of a bio-medical technology professional association in Hong Kong.

2.

SGAI was formed with Sagentia to access advanced engineering product development and consulting. Sagentia employs over 150 PhDs in Cambridge, England, and is one of the world's pre-eminent technology management and product development companies. In 2002, Sagentia formed a joint venture with AML to explore opportunities in Asia and reduce the costs associated with cultural differences. SGAI has been successful, and AML benefits from Sagentia's technological know-how.

3.

Note that some of the names have been changed to preserve anonymity.

4.

In the 1970s an average manufacturer had 25 employees, but fewer than 16 by 1989 (Mo, 1997).

5.

Research and development is a public good that the private sector cannot sufficiently provide. However, suggestions or even mere discussion of any "violation" of the laissez faire doctrine in Hong Kong are treated with the suspicion that a particular sector or vested interests might be receiving favor.

6.

Since 1990, the Dongguan plant has become AML's home base for manufacturing. At the beginning of the company's China expansion, production was located in China and designed in Hong Kong. In 1991, however, AML moved its product design to Dongguan. Product design requires a lot of engineering time for testing, optimization, and tinkering. As more university graduates from northern China moved to the south in search of opportunities, AML took advantage of the supply of talent. Meanwhile, the headquarters in Hong Kong retained the primary design team and product planning due to the free flow of information and the availability of versatile engineers.

7.

Traditionally, doctors have cultured replacement skin for patients using two-dimensional machines. Although the cultured skin resembles skin in vivo, the problem is that the surface of the human body is not 2D, which makes it hard to grow naturally. Because the 3-dimensional incubation machine better represents the microenvironment of living tissue, the skin cultured by the 3D machine is very similar to skin in vivo and it grows in a way that is similar to how it grows in the human body.

8.

John Mok explained this in a class talk held in August 2009. As of 2012, the incoming generation has created a few more spin-offs out of AML.
References
Ahlstrom, D., Young, M. N., Chan, E. S., & Bruton, G. D. 2004. Facing constraints to growth? Overseas Chinese entrepreneurs and traditional business practices in East Asia. Asia Pacific Journal of Management, 21(3): 263–285.

Argyris, C. 1985. Strategy, change, and defensive routines. Boston: Pitman.

Arregle, J.-L., Hitt, M. A., Sirmon, D. G., & Very, P. 2007. The development of organizational social capital: Attributes of family firms. Journal of Management Studies, 44(1): 73–94.

Au, K., & Cheng, C. Y. J. 2011. Trans-generational entrepreneurship: Challenges to Automatic Manufacturing Limited in Hong Kong. Manuscript submitted to the Entrepreneurship Global Casebook Project of the Academy of Management.

Au, K., Craig, J., & Ramachandran, K. (Eds.). 2011. Family enterprising in Asia: Exploring transgenerational entrepreneurship in family firms. Cheltenham, UK: Edward Elgar.

Au, K., & Kwan, H.-K. 2009. Start-up capital and Chinese entrepreneurs: The role of family. Entrepreneurship: Theory and Practice, 33: 889–908.

Carlock, R., & Ward, J. L. 2001. Strategic planning for the family business. London: Palgrave.

Carter, S., & Ram, M. 2003. Reassessing portfolio entrepreneurship. Small Business Economics, 21: 365–371.

Chesbrough, H., Vanhaverbeke, W., & West, J. 2006. Open innovation: Research a new paradigm. Oxford: Oxford University Press.

Claessens, S., Djankov, S., & Lang, L. H. P. 2000. The separation of ownership and control in East Asian corporations. Journal of Financial Economics, 58(1–2): 81–112.

Craig, J., & Moores, K. 2006. A 10-year longitudinal investigation of strategy, systems, and environment on innovation in family firms. Family Business Review, 19: 1–10.

Erikson, T., Sørheim, R., & Reitan, B. 2003. Family angels vs. other informal investors. Family Business Review, 16(3): 163–171.

Eisenhardt, K. M. 1989. Building theory from case study research. Academy of Management Review, 14: 532–550.

Eisenhardt, K. M. 1991. Better stories and better constructs: The case for rigor and comparative logic. Academy of Management Review, 16: 620–627.

Goodstadt, L. F. 2005. Uneasy partners: The conflict between public interest and private profit in Hong Kong. Hong Kong: Hong Kong University Press.

Granovetter, M. 1973. The strength of weak ties. American Journal of Sociology, 78: 1360–1380.

Jiang, Y., & Peng, M. W. 2011. Are family ownership and control in large firms good, bad, or irrelevant?. Asia Pacific Journal of Management, 28(1): 15–39.

Kanter, R. M. 1977. Men and women of the corporation. New York: Basic Books.

Karra, N., Tracey, P., & Philips, N. 2006. Altruism and agency in the family firm: Exploring the role of family, kinship, and ethnicity. Entrepreneurship: Theory and Practice, 30(6): 861–877.

Lee, J., & Li, H. 2009. Wealth doesn't last 3 generations: How family businesses can maintain prosperity. New Jersey: World Scientific.

Miller, D., & Le Breton-Miller, I. 2005. Managing for the long run: Lessons in competitive advantage from great family businesses. Boston: Harvard Business School Press.

Mo, K. 1997.

Nemeth, C., & Kwan, J. 1987. Minority influence, divergent thinking and the detection of correct solution. Journal of Applied Social Psychology, 9: 788–799.

Nordqvist, M., Zellweger, T., & Habbershon, T. 2010. Transgenerational entrepreneurship. In M. Nordqvist & T. Zellweger (Eds.). Transgenerational entrepreneurship: Exploring growth and performance in family firms across generations. Cheltenham, UK: Edward Elgar.

Ostgaard, T. A., & Birley, S. 1996. New venture and personal growth networks. Journal of Business Research, 36: 37–50.

Plate, M., Schiede, C., & von Schlippe, A. 2010. Portfolio entrepreneurship in the context of family owned business. In M. Nordqvist & T. Zellweger (Eds.). Transgenerational entrepreneurship: Exploring growth and performance in family firms across generations. Cheltenham, UK: Edward Elgar.

Poza, E. J. 2007. Family business. Mason, OH: Thomson South-Western.

Prahalad, C. K., & Bettis, R. A. 1986. The dominant logic: A new linkage between diversity and performance. Strategic Management Journal, 7(6): 485–501.

Redding, S. G. 1996. Weak organizations and strong linkages: Managerial ideology and Chinese family business networks. In G. G. Hamilton (Ed.). Asian business networks. Berlin: de Gruyter.

Salvato, C., Chirico, F., & Sharma, P. 2010. A farewell to the business: Championing exit and continuity in entrepreneurial family firms. Entrepreneurship and Regional Development: An International Journal, 22(3–4): 321–348.

Sieger, P., Zellweger, T., Nason, R., & Clinton, E. 2011. Portfolio entrepreneurship in family firms: A resource-based perspective. Strategic Entrepreneurship Journal, 5: 327–351.

Silva, J. 2006. Venture capital investments in family businesses: The financier perspective. In J. E. Bulter (Ed.). Venture capital and the changing world of entrepreneurship: 239–248. Greenwich, CT: Information Age.

Steier, L. P. 2007. New venture creation and organization: a familial sub-narrative. Journal of Business Research, 60(10): 1099–1107.

Steier, L. P. 2009. Familial capitalism in global institutional contexts: Implications for corporate governance and entrepreneurship in East Asia. Asia Pacifica Journal of Management, 26(3): 513–535.

Su, Y. Y., & Carney, M. 2012. Can China's family firms create intellectual capital?. Asia Pacific Journal of Management. doi:10.1007/s10490-012-9302-z.

Upton, N., & Petty, W. 2000. Venture capital investment and US family business. Venture Capital, 2(1): 27–39.

Wilkund, J., & Shepherd, D. A. 2008. Portfolio entrepreneurship: Habitual and novice founders, new entry, and mode of organizing. Entrepreneurship: Theory and Practice, 32: 701–725.

Whyte, M. K. 1996. The Chinese family and economic development: Obstacle or engine?. Economic Development and Cultural Change, 45(1): 1–30.

Yin, R. K. 2009. Case study research: Design and methods. London: Sage.
Acknowledgements
This paper is based on a case studied under the Successful Trans-Generational Entrepreneurship Project (STEP) and presented at the Asia Pacific STEP Family Summit in Hong Kong, 2008 (see Au, Craig, & Ramachandran, 2011). It was also presented at the Asia Pacific Journal of Management Special Issue Conference at Renmin University of China, Beijing, 2011. The project was partially supported by a research grant of the Hong Kong UGC awarded to the first author (CUHK 440008). We thank Mike Peng (Consulting Editor) and Yuan Lu (Guest Editor) for helpful comments.
About this article
Cite this article
Au, K., Chiang, F.F.T., Birtch, T.A. et al. Incubating the next generation to venture: The case of a family business in Hong Kong. Asia Pac J Manag 30, 749–767 (2013). https://doi.org/10.1007/s10490-012-9331-7
Keywords
Family business

Trans-generational entrepreneurship

Angel investment