Abstract
A novel, Gram-staining-negative, rod-shaped, aerobic and motile bacterium, designated strain CC-SKC2T, was isolated from the root tumor of a green bell pepper (Capsicum annuum var. grossum) plant in Taiwan. Cells were positive for oxidase and catalase activities and exhibited growth at 25–37 °C, pH 4.0–9.0 and tolerated NaCl concentrations up to 4.0 % (w/v). Strain CC-SKC2T is able to trigger nodulation in soybean (Glycine max Merr.), but not in Capsicum annuum var. grossum, red bean (Vigna angularis), sesbania (Sesbania roxburghii Merr.) or alfalfa (Medicago varia Martin.). The novel strain shared highest 16S rRNA gene sequence similarity to Rhizobium rhizoryzae KCTC 23652T and Rhizobium straminoryzae CC-LY845T (both 97.5 %) followed by Rhizobium lemnae L6-16T (97.3 %), Rhizobium pseudoryzae KCTC 23294T (97.1 %), and Rhizobium paknamense NBRC 109338T (97.0 %), whereas other Rhizobium species shared <96.7 % similarity. The DNA–DNA relatedness values of strain CC-SKC2T with R. rhizoryzae KCTC 23652T, R. pseudoryzae KCTC 23294T and R. paknamense NBRC 109338T were 11.4, 17.2 and 17.0 %, respectively (reciprocal values were 11.1, 28.3 and 24.0 %, respectively). Phylogenetic analysis based on 16S rRNA, atpD and recA genes revealed a distinct taxonomic position attained by strain CC-SKC2T with respect to other Rhizobium species. The major fatty acids in strain CC-SKC2T were C16:0, C19:0 cyclo ω8c, C14:0 3-OH and/or C16:1 iso I and C18:1 ω7c and/or C18:1 ω6c. The polyamine pattern showed predominance of spermidine and moderate amounts of sym-homospermidine. The predominant quinone system was ubiquinone (Q-10) and the DNA G+C content was 60.5 mol%. On the basis of polyphasic taxonomic evidence presented here, strain CC-SKC2T is proposed to represent a novel species within the genus Rhizobium, for which the name Rhizobium capsici sp. nov. is proposed. The type strain is CC-SKC2T (=BCRC 80699T = JCM 19535T).
Access options
Buy single article
Instant access to the full article PDF.
US$ 39.95
Tax calculation will be finalised during checkout.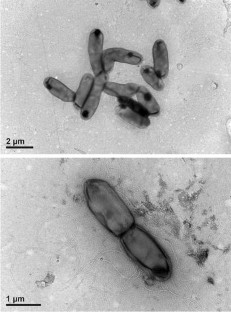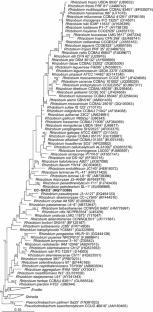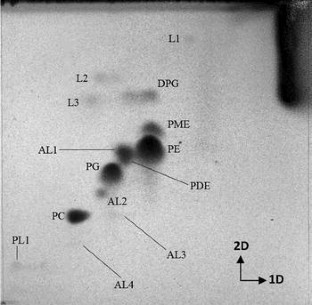 References
Altenburger P, Kämpfer P, Makristathis A, Lubitz W, Busse H-J (1996) Classification of bacteria isolated from a medieval wall painting. J Biotechnol 47:39–52

Amarger N, Macheret V, Laguerre G (1997) Rhizobium gallicum sp. nov. and Rhizobium giardinii sp. nov., from Phaseolus vulgaris nodules. Int J Syst Bacteriol 47:996–1006

Berge O, Lodhi A, Brandelet G, Santaella C, Roncato MA, Christen R, Heulin T, Achouak W (2009) Rhizobium alamii sp. nov., an exopolysaccharide-producing species isolated from legume and non-legume rhizospheres. Int J Syst Evol Microbiol 59:367–372

Busse J, Auling G (1988) Polyamine pattern as a chemotaxonomic marker within the Proteobacteria. Syst Appl Microbiol 11:1–8

Busse H-J, Bunka S, Hensel A, Lubitz W (1997) Discrimination of members of the family Pasteurellaceae based on polyamine patterns. Int J Syst Bacteriol 47:698–708

Collins MD (1985) Isoprenoid quinone analysis in classification and identification. In: Goodfellow M, Minnikin DE (eds) Chemical methods in bacterial systematics. Academic Press, London, pp 267–287

Conn HJ (1942) Validity of the genus Alcaligenes. J Bacteriol 44:353–360

de Lajudie P, Laurent-Fulele E, Willems A, Torck U, Coopman R, Collins MD, Kersters K, Dreyfus B, Gillis M (1998) Allorhizobium undicola gen. nov., sp. nov., nitrogen-fixing bacteria that efficiently nodulate Neptunia natans in Senegal. Int J Syst Bacteriol 48:1277–1290

Edwards U, Rogall T, Blocker H, Emde M, Böttger EC (1989) Isolation and direct complete nucleotide determination of entire genes. Characterization of a gene coding for 16S ribosomal RNA. Nucleic Acids Res 17:7843–7853

Farrand SK, van Berkum PB, Oger P (2003) Agrobacteriumis a definable genus of the family Rhizobiaceae. Int J Syst Evol Microbiol 53:1681–1687

Felsenstein J (1981) Evolutionary trees from DNA sequences: a maximum likelihood approach. J Mol Evol 17:368–376

Felsenstein J (1985) Confidence limits on phylogenies: an approach using the bootstrap. Evolution 39:783–791

Frank B (1889) Über die Pilzsymbiose der Leguminosen. Ber Dtsch Bot Ges 7:332–346 (in German)

García-Fraile P, Rivas R, Willems A, Peix A, Martens M, Martínez-Molina E, Mateos PF, Velázquez E (2007) Rhizobium cellulosilyticum sp. nov., isolated from sawdust of Populus alba. Int J Syst Evol Microbiol 57:844–848

Gaunt MW, Turner SL, Rigottier-Gois L, Lloyd-Macgilp SA, Young JPW (2001) Phylogenies of atpD and recA support the small subunit rRNA-based classification of rhizobia. Int J Syst Evol Microbiol 51:2037–2048

Graham PH, Sadowsky MJ, Keyser HH, Barnet YM, Bradley RS, Cooper JE, De Ley DJ, Jarvis BDW, Roslycky EB et al (1991) Proposed minimal standards for the description of new genera and species of root-and stem-nodulating bacteria. Int J Syst Bacteriol 41:582–587

Hamana K, Sakamoto A, Tachiyanagi S, Terauchi E, Takeuchi M (2003) Polyamine profiles of some members of the alpha subclass of the class Proteobacteria: polyamine analysis of twenty recently described genera. Microbiol Cult Collect 19:13–21

Hardy R, Burns RC, Holsten RD (1973) Application of the acetylene–ethylene assay for measurement of nitrogen fixation. Soil Biol Biochem 5:47–81

Heiner CR, Hunkapiller LK, Chen SM, Glass JI, Chen EY (1998) Sequencing multimegabase-template DNA using BigDye terminator chemistry. Genome Res 8:557–561

Hunter WJ, Kuykendall LD, Manter DK (2007) Rhizobium selenireducens sp. nov.: a selenite-reducing α-Proteobacteria isolated from a bioreactor. Curr Microbiol 55:455–460

Jukes TH, Cantor CR (1969) Evolution of protein molecules. In: Munro HN (ed) Mammalian protein metabolism. Academic Press, New York, pp 21–132

Kim OS, Cho YJ, Lee K, Yoon SH, Kim M, Na H, Park SC, Jeon YS, Lee JH, Yi H, Won S, Chun J (2012) Introducing EzTaxon-e: a prokaryotic 16S rRNA gene sequence database with phylotypes that represent uncultured species. Int J Syst Evol Microbiol 62:716–721

Kimura M (1980) A simple method for estimating evolutionary rate of base substitutions through comparative studies of nucleotide sequences. J Mol Evol 16:111–120

Kittiwongwattana C, Thawai C (2013) Rhizobium paknamense sp. nov., isolated from lesser duckweeds (Lemna aequinoctialis). Int J Syst Evol Microbiol 63:3823–3828

Koch B, Evans HJ (1966) Reduction of acetylene to ethylene by soybean root nodules. Plant Physiol 41:1748–1750

Kuklinsky-Sobral J, Araujo WL, Mendes R, Geraldi IO, Pizzirani-Kleiner AA, Azevedo JL (2004) Isolation and characterization of soybean-associated bacteria and their potential for plant growth promotion. Environ Microbiol 6:1244–1251

Laguerre G, Nour SM, Macheret V, Sanjuan J, Drouin P, Amarger N (2001) Classification of rhizobia based on nodC and nifH gene analysis reveals a close phylogenetic relationship among Phaseolus vulgaris symbionts. Microbiology 147:981–993

Lin S-Y, Hus Y-H, Liu Y-C, Hung M-H, Hameed A, Lai W-A, Yen W-S, Young C-C (2014) Rhizobium straminoryzae sp. nov., isolated from the surface of rice straw. Int J Syst Evol Microbiol 64:2962–2968

Lindström K (1989) Rhizobium galegae, a new species of legume root nodule bacteria. Int J Syst Bacteriol 39:365–367

Ludwig W, Strunk O, Westram R, Richter L, Meier H, Yadhukumar Buchner A, Lai T, Steppi S, Jobb G, Forster W, Brettske I, Gerber S, Ginhart AW, Gross O, Grumann S, Hermann S, Jost R, Konig A, Liss T, Lussmann R, May M, Nonhoff B, Reichel B, Strehlow R, Stamatakis A, Stuckmann N, Vilbig A, Lenke M, Ludwig T, Bode A, Schleifer KH (2004) ARB: a software environment for sequence data. Nucleic Acid Res 32:1363–1371

Mesbah M, Premachandran U, Whitman WB (1989) Precise measurement of the G+C content of deoxyribonucleic acid by highperformance liquid chromatography. Int J Syst Bacteriol 39:159–167

Miller LT (1982) Single derivatization method for routine analysis of bacterial whole-cell fatty acid methyl esters, including hydroxyl acids. J Clin Microbiol 16:584–586

Minnikin DE, O'Donnell AG, Goodfellow M, Alderson G, Athalye M, Schaal K, Parlett JH (1984) An integrated procedure for the extraction of bacterial isoprenoid quinones and polar lipids. J Microbiol Methods 2:233–241

Mousavi SA, Österman J, Wahlberg N, Nesme X, Lavire C, Vial L, Paulin L, de Lajudie P, Lindström K (2014) Phylogeny of the Rhizobium–Allorhizobium–Agrobacteriumclade supports the delineation of Neorhizobiumgen. nov. Syst Appl Microbiol 37:208–215

Murray RGE, Doetsch RN, Robinow CF (1994) Determination and cytological light microscopy. In: Gerhardt P, Murray RGE, Wood WA, Krieg NR (eds) Methods for General and Molecular Bacteriology. American Society for Microbiology, Washington DC, pp 31–32

Paisley R (1996) MIS whole cell fatty acid analysis by gas chromatography training manual. MIDI, Newark

Peng GX, Yuan QH, Li HX, Zhang W, Tan ZY (2008) Rhizobium oryzae sp. nov., isolated from the wild rice Oryza alta. Int J Syst Evol Microbiol 58:2158–2163

Poly F, Monrozier LJ, Bally R (2001) Improvement in the RFLP procedure for studying the diversity of nifH genes in communities of nitrogen fixers in soil. Res Microbiol 152:95–103

Pruesse E, Peplies J, Glöckner FO (2012) SINA: accurate high-throughput multiple sequence alignment of ribosomal RNA genes. Bioinformatics 28:1823–1829

Quan ZX, Bae HS, Baek JH, Chen WF, Im WT, Lee ST (2005) Rhizobium daejeonense sp. nov., isolated from a cyanide treatment bioreactor. Int J Syst Evol Microbiol 55:2543–2549

Rozahon M, Ismayil N, Hamood B, Erkin R, Abdurahman M, Mamtimin H, Abdukerim M, Lal R, Erkin Rahman E (2014) Rhizobium populi sp. nov., an endophytic bacterium 1 isolated fromPopulus euphratica at the ancient Ugan river. Int J Syst Evol Microbiol 64:3215–3221

Saitou N, Nei M (1987) The neighbor-joining method: a new method for reconstructing phylogenetic trees. Mol Biol Evol 4:406–425

Sarita S, Sharma PK, Priefer UB, Prell J (2005) Direct amplification of rhizobial nodC sequences from soil total DNA and comparison to nodC diversity of root nodule isolates. FEMS Microbiol Ecol 54:1–11

Sasser M (1990) Identification of bacteria by gas chromatography of cellular fatty acids, MIDI Technical Note 101. MIDI Inc, Newark

Schloter M, Wiehe W, Assmus B, Steindl H, Becke H, Höflich G, Hartmann A (1997) Root colonization of different plants by plantgrowth-promoting Rhizobium leguminosarum bv. trifolii R39 studied with monospecific polyclonal antisera. Appl Environ Microbiol 63:2038–2046

Segovia L, Piñero D, Palacios R, Martínez-Romero E (1991) Genetic structure of a soil population of nonsymbiotic Rhizobium leguminosarum. Appl Environ Microbiol 57:426–433

Squartini A, Struffi P, Döring H, Selenska-Pobell S, Tola E, Giacomini A, Vendramin E, Velá zquez E, Mateos PF et al (2002) Rhizobium sullae sp. nov. (formerly 'Rhizobium hedysari'), the root-nodule microsymbiont of Hedysarum coronarium L. Int J Syst Evol Microbiol 52:1267–1276

Stamatakis A (2006) RAxML-VI-HPC: Maximum likelihood-based phylogenetic analyses with thousands of taxa and mixed models. Bioinformatics 22:2688–2690

Stolz A, Busse H-J, Kämpfer P (2007) Pseudomonas knackmussii sp. nov. Int J Syst Evol Microbiol 57:572–576

Sullivan JT, Eardly BD, van Berkum P, Ronson CW (1996) Four unnamed species of nonsymbiotic rhizobia isolated from the rhizosphere of Lotus corniculatus. Appl Environ Microbiol 62:2818–2825

Tamura K, Stecher G, Peterson D, Filipski A, Kumar S (2013) MEGA6: molecular evolutionary genetics analysis version 6.0. Mol Biol Evol 30:2725–2729

Tindall BJ (1990a) Lipid composition of Halobacterium lacusprofundi. FEMS Microbiol Lett 66:199–202

Tindall BJ (1990b) A comparative study of the lipid composition of Halobacterium saccharovorum from various sources. Syst Appl Microbiol 13:128–130

Turdahon M, Osman G, Hamdun M, Yusuf K, Abdurehim M, Fang C, Rahman E (2013) Rhizobium tarimense sp. nov., isolated from soil in the ancient Khiyik River. Int J Syst Evol Microbiol 63:2424–2429

Valverde A, Igual JM, Peix A, Cervantes E, Velázquez E (2006) Rhizobium lusitanum sp. nov. a bacterium that nodulates Phaseolus vulgaris. Int J Syst Evol Microbiol 56:2631–2637

van Berkum P, Beyene D, Bao G, Campbell TA, Eardly BD (1998) Rhizobium mongolense sp. nov. is one of three rhizobial genotypes identified which nodulate and form nitrogen-fixing symbioses with Medicago ruthenica [(L.) Ledebour]. Int J Syst Bacteriol 48:13–22

Vincent JM (1970a) A manual for the practical study of root-nodule bacteria. Blackwell Scientific, Oxford

Vincent JM (1970b) The cultivation, isolation and maintenance of rhizobia. In: Vincent JM (ed) A manual for the practical study of the root-nodule bacteria. Blackwell Scientific, Oxford, pp 1–13

Wang ET, van Berkum P, Beyene D, Sui XH, Dorado O, Chen WX, Martínez-Romero E (1998) Rhizobium huautlense sp. nov., a symbiont of Sesbania herbacea that has a close phylogenetic relationship with Rhizobium galegae. Int J Syst Bacteriol 48:687–699

Wayne LG, Brenner DJ, Colwell RR, Grimont PAD, Kandler O, Krichevsky MI, Moore LH, Moore WEC, Murray RGE et al (1987) International committee on systematic bacteriology. Report of the ad hoc committee on reconciliation of approaches to bacterial systematics. Int J Syst Bacteriol 37:463–464

Wei GH, Wang ET, Tan ZY, Zhu ME, Chen WX (2002) Rhizobium indigoferae sp. nov. and Sinorhizobium kummerowiae sp. nov., respectively isolated from Indigofera spp. and Kummerowia stipulacea. Int J Syst Evol Microbiol 52:2231–2239

Xie CH, Yokota A (2004) Phylogenetic analyses of the nitrogen-fixing genus Derxia. J Gen Appl Microbiol 50:129–135

Yarza P, Richter M, Peplies J, Euzeby J, Amann R, Schleifer KH et al (2008) The all-species living tree project: a 16S rRNA-based phylogenetic tree of all sequenced type strains. Syst Appl Microbiol 3:241–250

Young JM, Kuykendall LD, Martínez-Romero E, Kerr A, Sawada H et al (2001) A revision of Rhizobium Frank 1889, with an emended description of the genus, and the inclusion of all species of Agrobacterium Conn 1942 and Allorhizobium undicola de Lajudie, 1998 as new combinations: Rhizobium radiobacter, R. rhizogenes, R. rubi, R. undicola, and R. vitis. Int J Syst Evol Microbiol 51:89–103

Zehr JP, McReynolds LA (1989) Use of degenerate oligonucleotides for amplification of the nifH gene from the marine cyanobacterium Trichodesmium thiebautii. Appl Environ Microbiol 55:2522–2526

Zehr JP, Jenkins BD, Short SM, Steward GF (2003) Nitrogenase gene diversity and microbial community structure: a crosssystem comparison. Environ Microbiol 5:539–554

Zhang X, Sun L, Ma X, Sui XH, Jiang R (2011) Rhizobium pseudoryzae sp. nov., isolated from the rhizosphere of rice. Int J Syst Evol Microbiol 61:2425–2429

Zhang X-X, Tang X, Sheirdil RA, Sun L, Ma X-T (2014) Rhizobium rhizoryzae sp. nov., isolated from rice roots. Int J Syst Evol Microbiol 64:1373–1377
Acknowledgments
The authors would like to thank Professor Dr. Hans G. Trüper for bacterial nomenclature and Professor Chitti Thawai for kindly providing the type strain Rhizobium paknamense NBRC 109338T. This research work was kindly supported by grants from the Ministry of Science and Technology, the Council of Agriculture, Executive Yuan and in part by the Ministry of Education, Taiwan under the ATU plan.
Additional information
The GenBank/EMBL/DDBJ accession numbers for the 16S rRNA, atpD and recA gene sequences of strain CC-SKC2T are HQ113369, KJ863420 and KJ863427, respectively.
Electronic supplementary material
Below is the link to the electronic supplementary material.
About this article
Cite this article
Lin, SY., Hung, MH., Hameed, A. et al. Rhizobium capsici sp. nov., isolated from root tumor of a green bell pepper (Capsicum annuum var. grossum) plant. Antonie van Leeuwenhoek 107, 773–784 (2015). https://doi.org/10.1007/s10482-014-0371-5
Received:

Accepted:

Published:

Issue Date:
Keywords
Root tumors

Capsicum annuum var. grossum

Legumes

Housekeeping gene

Rhizobium capsici sp. nov