Abstract
At age 80, Antony van Leeuwenhoek was a world-famous scientist who came from a prosperous Delft family with a heritage of public service. He continued that tradition by serving in paid municipal offices. Self-taught, he began his scientific career in his 40s, when he began making hundreds of tiny single-lens microscopes. Pioneering the use of now-common microscopic techniques, he was the first human to see microbes and microscopic structures in animals, plants, and minerals. Over 50 years, he wrote only letters, more than 300 of them, and published half of them himself. More than a hundred were published in translation in the Royal Society's Philosophical Transactions. Today, Leeuwenhoek is considered in the lesser rank of scientists and is not well known outside of his homeland. Recent archival research in Delft has contributed new information about his life that helps to contextualize his science, but much remains to be learned.
This is a preview of subscription content,
to check access.
Access this article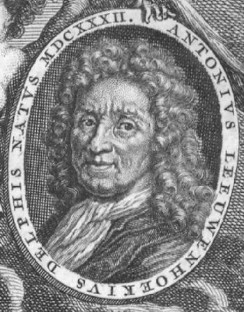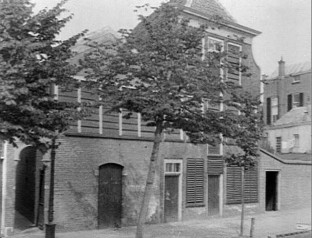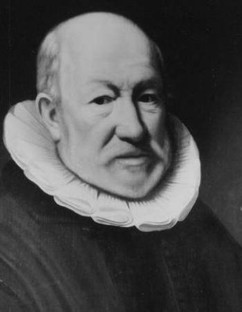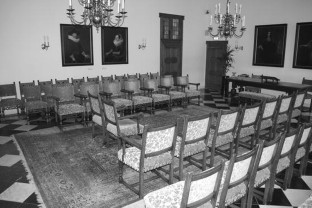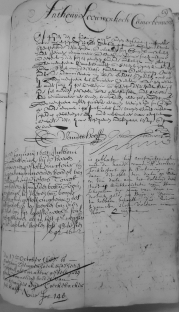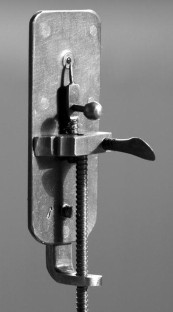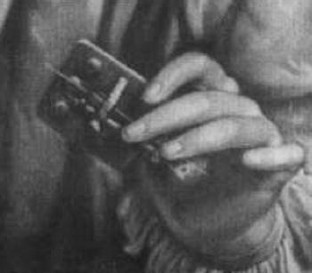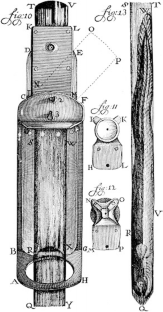 References
5e Register van de Curateelen (1675–1719) Oud-Rechterlijk Archief 318

Digitale Arena. Oud Notarieel Archief van Delft. http://digitalearenadelft.nl. Accessed 5 Jan 2014

Google Books Ngram Viewer. http://books.google.com/ngrams. Accessed 5 Jan 2014

Anderson D (2013) Lens On Leeuwenhoek. http://LensOnLeeuwenhoek.net. Accessed 5 Jan 2014

Baas Becking LMG (1924) Anton van Leeuwenhoek, immortal dilettante, 1632–1723. Scientific Monthly 18: 547–554

Baker H (1739) An account of Mr Leeuwenhoek's Microscopes. Phil. Trans. 41:503–519

Birch T (1756) The history of the Royal Society of London, for improving of natural knowledge, from its first rise. Millar, London

Boitet R (1729) Beschryving der Stadt Delft. Boitet, Delft, The Netherlands

Dobell C (1932) Antony van Leeuwenhoek and his "Little Animals". Harcourt, Brace, and Co., New York

Doopboek Nieuwe Kerk (1624–1636) Gemeente Delft, Doop-, Trouw- en Begraafboeken 14:55. Digitale Stamboom Delft. http://delft.digitalestamboom.nl. Accessed 5 Jan 2014

Folkes M (1722) Some account of Mr. Leeuwenhoek's curious Microscopes, lately presented to the Royal Society. Phil Trans 32:446–453

Ford BJ (1991) The Leeuwenhoek Legacy. Biopress, Bristol

Fritschy W (2009) The efficiency of taxation in Holland. In: The political economy of the Dutch Republic. Ashgate, Farnham, England

Geesteranus J (1745, 1746) Minuutakten. Gemeente Delft, Oud-Notarieel Archief 104:2791, 2792

Gray S (1696) Several microscopical observations and experiments. Phil Trans 19:280

Grootste Nederlander is Willem van Oranje (2012) Historisch Nieuwsblad. http://historischnieuwsblad.nl/nl/nieuws/18581. Accessed 5 Jan 2014

Haaxman PJ (1875) Antony van Leeuwenhoek. De Ontdekker der Infusorien. S. C. van Doesburgh, Leiden, The Netherlands

Harting P (1850) Het mikroskoop, deszelfs gebruik, geschiedenis en tegenwoordige toestand. Third Part. Van Paddenburg, Utrecht

Hooke R (1665) Micrographia: or some physiological descriptions of minute bodies made by magnifying glasses. London, Jo. Martyn and Ja. Allestry

Hooke R (1726) Philosophical experiments and observations. Royal Society, London

Hoppesteijn van Leeuwen A. (1720, 1722) Minuutakten. Gemeente Delft, Oud-Notarieel Archief 86:2568, 2572, 2573

Houtzager HL (1995) De kaart figuratief van Delft. Elmar, Rijswijk

Israel J (1995) The Dutch Republic: its rise, greatness, and fall 1477–1806. Clarendon Press, Oxford

Kamerboek (1674–1681) Oud-Rechterlijk Archief Delft 171

Keurboek der Stad Delft (1614–1739) Oud-Archief der stad Delft 1.6–1.9

Leeuwenhoek A (1679–1718) Opera Omnia. ECHO—European Cultural Heritage Online. http://echo.mpiwg-berlin.mpg.de/MPIWG:0VHWHY20. Accessed 5 Jan 2014

Leeuwenhoek A (1696) Vijfde Vervolg der Brieven. Henrik van Krooneveld, Delft

Leeuwenhoek A (1718) Send-Brieven. Abriaan Beman, Delft

Mol JC (1924) Antony van Leeuwenhoek. Multifilm Haarlem

Palm LC et al. (eds.) (1939–1999) Alle de Brieven van Antoni van Leeuwenhoek. The collected letters of Antoni van Leeuwenhoek. 15 vol. Swets & Zeitlinger, Amsterdam. Digitale Bibliotheek voor de Nederlandse Letteren http://dbnl.org/titels/titel.php?id=leeu027alle00. Accessed 5 Jan 2014

Philosophical Transactions (1686–1692) Royal Society, London

Rees A (1747) Renowned Cabinet of magnifying glasses of Antony van Leeuwenhoek. (auction catalog) Boitet, Delft

Registers van inschrijving van wezen en halfwezen (1618–1812) Archief Weeskamer Delft 72

Registers van kleine ambten en officiën (1650–1720) Oud-Archief der stad Delft 347a, 347b

Registers van onroerende goederen (1649–early 19th century) Oud-Rechterlijk Archief Delft 281-283

Resolutieboek van de burgemeesters, minuten (1537–1740) Oud-Archief der stad Delft 16

Resolutions of the Council of State of Holland and West Friesland (1723)

Rozemond AJH (1991) De toestand in de wereld van 1667-1673. In: Houtzager HL (1991) Reinier de Graaf 1641-1673. Erasmus Publishing, Rotterdam

Ruestow EG (1996) The microscope in the Dutch Republic: the shaping of discovery. Cambridge University Press, New York

Schierbeek A (1930) Een paar nieuwe bijzonderheden over van Leeuwenhoek. Nederlandsch tijdschrift voor geneeskunde 74:3891

Schierbeek A (1950) Antoni van Leeuwenhoek. Zijn leven en zijn werken, vol 2. De Tijdstroom: Lochem

Schierbeek A (1959) Measuring the invisible world. Abelard-Schuman, London

Thomson T (1812) The Royal Society, From Its Institution to the End of the Eighteenth Century. Robert Baldwin, London

Seters WH van (1951) Antoni van Leeuwenhoek in Amsterdam. Notes and records of the Royal Society of London. 9:1, pp 36–45

Seters WH van (1952) Leeuwenhoek's afkomst en jeugd. Biologisch Jaarboek 19:123–184

Seters WH van (1982) Can Antoni van Leeuwenhoek have attended school at Warmond? In: Palm LC, Snelders HAM (eds) Antoni van Leeuwenhoek, 1632–1723: studies on the life and work of the Delft scientist. Rodopi, Amsterdam, pp 3–11

Zuylen J van(1981) The microscopes of Antoni van Leeuwenhoek. J Microsc 121:309–328

Woordenboek der Nederlandsche Taal (1882–1998) M. Nijhoff, 's-Gravenhage, The Netherlands
Acknowledgments
I would like to thank the archivists of Delft City Archive and especially Dr. Lesley Robertson of Delft University of Technology for their assistance.
Additional information
The spelling of Leeuwenhoek's first and last names in this article conforms to the spelling in Dobell's standard English biography. The reference to his family name without the "van" conforms to the biographies of Dobell and Schierbeek, both the original Dutch and the English translation, as well as the publications of many other writers in English, including Ford and Ruestow.
Electronic supplementary material
Below is the link to the electronic supplementary material.
Google Books Ngram of mentions of Leeuwenhoek and other important scientists in English-language publications (TIFF 907 kb)
About this article
Cite this article
Anderson, D. Still going strong: Leeuwenhoek at eighty. Antonie van Leeuwenhoek 106, 3–26 (2014). https://doi.org/10.1007/s10482-014-0152-1
Received:

Accepted:

Published:

Issue Date:

DOI: https://doi.org/10.1007/s10482-014-0152-1
Keywords