Abstract
Strain JC90T was isolated from a soda lake in Lonar, India. Strain JC90T maintains its external pH to 8.5 and participates in halite formation. Based on 16S rRNA gene sequence similarity studies, strain JC90T was found to belong to the genus Salinicoccus and is most closely related to "Salinicoccus kekensis" K164T (99.3 %), Salinicoccus alkaliphilus T8T (98.4 %) and other members of the genus Salinicoccus (<96.5 %). However Strain JC90T is <36 % related (based on DNA–DNA hybridization) with the type strains of "S. kekensis" K164T and S. alkaliphilus T8T. The DNA G+C content of strain JC90T was determined to be 46 mol %. The cell-wall amino acids were identified as lysine and glycine. Polar lipids were found to include diphosphatidylglycerol, phosphatidylglycerol, phosphatidyl ethanolamine, an unidentified glycolipid and unidentified lipids (L1,2). Major hopanoids of strain JC90T were determined to be bacterial hopane derivatives (BHD1,2), diplopterol, diploptene and two unidentified hopanoids (UH1,2). The predominant isoprenoid quinone was identified as menaquinone (MK-6). Anteiso-C15:0 was determined to be the predominant fatty acid and significant proportions of iso-C14:0, C14:0, iso-C15:0, C16:0, iso-C16:0, iso-C17:0, anteiso-C17:0 and C18:02OH were also detected. The results of physiological and biochemical tests support the molecular evidence and allowed a clear phenotypic differentiation of strain JC90T from all other members of the genus Salinicoccus. Strain JC90T is therefore considered to represent a novel species, for which the name Salinicoccus halitifaciens sp. nov. is proposed. The type strain is JC90T (=KCTC 13894T =DSM 25286T).
Access options
Buy single article
Instant access to the full article PDF.
US$ 39.95
Tax calculation will be finalised during checkout.
Subscribe to journal
Immediate online access to all issues from 2019. Subscription will auto renew annually.
US$ 119
Tax calculation will be finalised during checkout.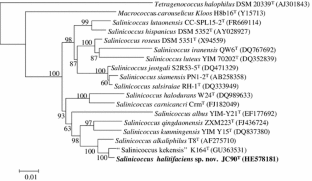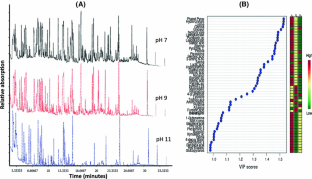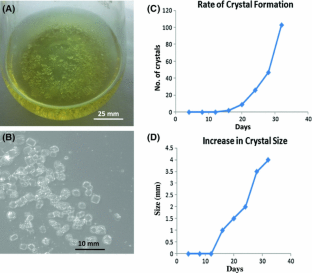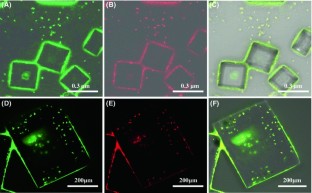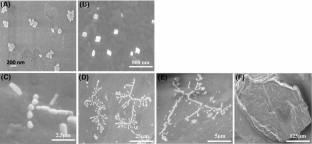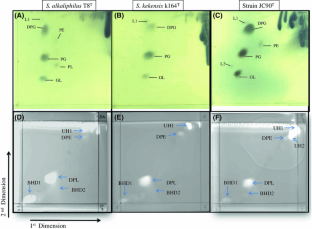 References
Altschul SF, Gish W, Miller W, Myers EW, Lipman DJ (1990) Basic local alignment search tool. J Mol Biol 215:403–410

Brosius J, Palmer ML, Kennedy PJ, Noller HF (1978) Complete nucleotide sequence of a 16S ribosomal RNA gene from Escherichia coli. Proc Natl Acad Sci 75:4801–4805

Cappuccino JG, Sherman N (1998) Microbiology–A laboratory manual, 5th edn. Benjamin/Cummings Science Publishing, California

Castainer S, Perthuisot JP, Matrat M, Morvan JY (1999) The salt ooids of Berre salt works (Bouches du Rho?ne, France): the role of bacteria in salt crystallization. Sediment Geol 125:9–21

Chun J, Lee J-H, Jung Y, Kim M, Kim S, Kim BK, Lim YW (2007) EzTaxon: a web-based tool for the identification of prokaryotes based on 16S ribosomal RNA gene sequences. Int J Syst Evol Microbiol 57:2259–2261

Gao M, Wang L, Chen SF, Zhou Y-G, Liu HC (2010) Salinicoccus kekensis sp. nov., a novel alkaliphile and halophile isolated from Keke salt lakein Qinghai. Chaina. Ant van Leeuvenhook 98:351–357

Grant WD, Gemmell RT, McGenity TJ (1998) Halobacteria: the evidence for longevity. Extremophiles 2:279–287

Hiraishi A, Hoshino Y (1984) Distribution of rhodoquinone in Rhodospirillaceae and its taxonomic implications. J Gen Appl Microbiol 30:435–448

Hiraishi A, Hoshino Y, Kitamura H (1984) Isoprenoid quinone composition in the classification of Rhodospirillaceae. J Gen Appl Microbiol 30:197–210

Imhoff JF, Pfennig N (2001) Thioflavicoccus mobilis gen. nov., sp. nov., a novel purple sulfur bacterium with bacteriochlorophyll-b. Int J Syst Evol Microbiol 51:105–110

Imhoff JF, Süling J, Petri R (1998) Phylogenetic relationships among the Chromatiaceae, their taxonomic reclassification and description of the new genera Allochromatium, Halochromatium, Isochromatium, Marichromatium, Thiococcus, Thiohalocapsa and Thermochromatium. Int J Syst Bacteriol 48:1129–1143

Kates M (1972) Techniques of Lipidology. Elsevier, New York

Kates M (1986) Techniques of lipidology: isolation, analysis, and identification of lipids. Elsevier, Amsterdam

Kimura M (1980) A simple method for estimating evolutionary rate of base substitutions through comparative studies of nucleotide sequences. J Mol Evol 16:111–120

Krulwich TA, Guffanti AA, Seto-Young D (1990) pH homeostasis and bioenergetic work in alkalophils. FEMS Microbiol Rev 6:271–278

Krulwich TA, Sachs G, Padan E (2011) Molecular aspects of bacterial pH sensing and homeostasis. Nat Rev Microbiol 9:330–343

Lakshmi KVNS, Sasikala Ch, Ashok Kumar GV, Chandrasekaran R, Ramana ChV (2011) Phaeovibrio sulfidiphilus gen. nov. sp. nov., phototrophic alphaproteobacterium isolated from brackish water. Int J Syst Evol Microbiol 61:828–832

Lane DJ, Pace B, Olsen GJ, Stahl DA, Sogin ML (1985) Rapid determination of 16S ribosomal RNA sequences for phylogenetic analyses. Proc Natl Acad Sci 82:6955–6959

Lopez-Cortes A, Ochoa JL, Vazquez-Duhalt R (1944) Participation of halobacteria in crystal formation and the crystallization rate of NaCl. Geomicrobiol 12:69–80

Marmur J (1961) A procedure for the isolation of deoxyribonucleic acid from microorganisms. J Mol Biol 3:208–218

McKerrow J, Vagg S, McKinney T, Seviour EM, Maszenan AM, Brooks P, Seviour RJ (2000) A simple HPLC method for analyzing diaminopimelic acid diastereomers in cell walls of Gram-positive bacteria. Lett Appl Microbiol 30:178–182

Medeiro PM, Simoneit BRT (2007) Analysis of sugars in environmental samples by gas chromatography–mass spectrometry. J Chromato A1141:271–278

Mesbah M, Premachandran U, Whitman WB (1989) Precise measurement of the G+C content of deoxyribonucleic acid by high-performance liquid chromatography. Int J Syst Bacteriol 39:159–167

Norton CF, Grant WD (1988) Survival of halobacteria within fluid inclusions in salt crystals. J Gen Microbiol 134:1365–1373

Oren A, Duker S, Ritter S (1996) The polar lipid composition of Walsby's square bacterium. FEMS Microbiol Lett 138:135–140

Osterrothová K, Jehlička J (2011) Investigation of biomolecules trapped in fluid inclusions inside halite crystals by Raman spectroscopy. Spectrochimica Acad Part A 83:288–296

Padan E, Bibi E, Ito M, Krulwish TA (2005) Alkaline pH homeostasis in bacteria: new insights. Biochim et Biophy Acta 1717:67–88

Pasteris JD, Freeman JJ, Wopenka B, Qi K, Ma Q, Wooley KL (2006) What a grain of salt: what halite has to offer to discussions on the origin of life. Astrobiology 6:625–643

Priester JH, Horst AM, van de Werfhorst LC, Saleta JL, Mertes LA, Holden PA (2007) Enhanced visualization of microbial biofilims by staining and environmental scanning electron microscopy. J Microbiol Method 68:577–587

Rivadeneyra MA, Ramos-Cormenzana A, Delgado G, Delgado R (1996) Process of carbonate participation by Deleya halophila. Cur Microbiol 32:308–313

Rohmer M, Bouvier-Nave P, Ourisson G (1984) Distribution of hopanoid triterpenes in prokaryotes. J Gen Microbiol 130:1137–1150

Sasser M (1990) Identification of bacteria by gas chromatography of cellular fatty acids. MIDI Inc., Newark

Schleifer KH (1985) Analysis of the chemical composition and primary structure of murein. Methods Microbiol 18:123–156

Schleifer KH, Kandler O (1972) Peptidoglycan types of bacterial cell walls and their taxonomic implications. Bacteriol Rev 36:407–477

Slonczewski JL, Fujisawa M, Dopson M, Krulwich TA (2009) Cytoplasmic pH measurement and homeostasis in bacteria and archaea. Adv Microbial Physiol 55:1–79

Stackebrandt E, Ebers J (2006) Taxonomic parameters revisited: tarnished gold standards. Microbiol Today 3:152–155

Stackebrandt E, Goebel BM (1994) A place for DNA–DNA reassociation and 16S rRNA sequence analysis in the present species definition in bacteriology. Int J Syst Bacteriol 44:846–849

Tamura K, Dudley J, Nei M, Kumar S (2007) MEGA4: molecular evolutionary genetics analysis (MEGA) software version 4.0. Mol Biol Evol 24:1596–1599

Tang S-K, Wang Y, Lou K, Mao P-H, Xu L-H, Jiang C-L, Kim C-J, Li W-J (2009a) Kocuria halotolerans sp. nov., an actinobacterium isolated from a saline soil in China. Int J Syst Evol Microbiol 59:1316–1320

Tang S-K, WangY Chen Y, Lou K, Cao L–L, Xu L-H, Li W-J (2009b) Zhihengliuella alba sp. nov., and emended description of the genus Zhihengliuella. Int J Syst Evol Microbiol 59:2025–2032

Tindall BJ (1990a) Lipid composition of Halobacterium lacusprofundi. FEMS Microbiol Lett 66:199–202

Tindall BJ (1990b) A comparative study of the lipid composition of Halobacterium saccharovorum from various sources. Syst Appl Microbiol 13:128–130

Tindall BJ, Rosselló-Móra R, Busse H-J, Ludwig W, Kämpfer P (2010) Notes on the characterization of prokaryote strains for taxonomic purposes. Int J Syst Evol Microbiol 60:249–266

Tourova TP, Antonov AS (1987) Identification of microorganisms by rapid DNA–DNA hybridization. Meth Microbiol 19:333–355

Ventosa A, Marquez MC, Ruiz-Berraquero F, Kocur M (1990) Salinicoccus roseus gen. nov. sp. nov. a new moderately halophilic Gram-positive coccus. Syst Appl Microbiol 13:29–33

Ventosa A, Marquez MC, Weiss N, Tindall BJ (1992) Transfer of Marinococcus hispanicus to the genus Salinicoccus as Salinicoccus hispanicus comb. nov. Syst Appl Microbiol 15:530–534

Ventosa A, Nieto JJ, Oren A (1998) Biology of moderately halophilic aerobic bacteria. Mol Biol Rev 62:504–544

Vreeland W, Rosenzweig WD, Powers DW (2000) Isolation of a 250 million year old halotolerant bacterium from a primary salt crystal. Lett Nature 407:897–900

Zamarreño DV, Inkpen R, May E (2009) Carbonate crystals precipitated by fresh water bacteria and their use as a limestone consolidant. App Envoron Microbiol 75:5981–5990

Zhang Y-Q, Yu L-Y, Liu H-Y, Zhang Y-Q, Xu L-H, Li W-J (2007) Salinicoccus luteus sp. nov., isolated from a desert soil. Int J Syst Evol Microbiol 57:1901–1905
Acknowledgments
Financial assistance received from MoES, Government of India is acknowledged. UGC-BSR-RFSMS is greatly acknowledged for the Junior Research Fellowship awarded to SY. We thank Prof. J. Euzéby for his expert suggestion concerning the correct species epithet and Latin etymology.
Electronic supplementary material
Below is the link to the electronic supplementary material.
About this article
Cite this article
Ramana, C.V., Srinivas, A., Subhash, Y. et al. Salinicoccus halitifaciens sp. nov., a novel bacterium participating in halite formation. Antonie van Leeuwenhoek 103, 885–898 (2013). https://doi.org/10.1007/s10482-012-9870-4
Received:

Accepted:

Published:

Issue Date:
Keywords
Salinicoccus

sp. nov.

Haloalkaliphile

Halite formation

Polyphasic taxonomy