Abstract
Ocotea odorifera is a medicinal plant that is popularly known in Brazil as "canela-sassafrás" and is used to treat dermatosis. This study investigated the antifungal properties of O. odorifera. The methanol extract of O. odorifera was submitted to successive chromatographic separation and yielded Tellimagrandin II (TEL). Candida parapsilosis strain ATCC 22019 was used to determine the minimum inhibitory (MIC) and fungicidal concentrations, and to study the synergistic action with nystatin (NYS), amphotericin (AMP), and fluconazole (FLU). After treatment, the morphology of the yeast was analysed by scanning electron microscopy. Cytotoxicity was assessed in Vero cells, and genotoxicity by the micronucleus test. The TEL structure was proposed based on NMR and comparison with literature data and ESI-MSMS analysis. The compound showed potent inhibitory activity against C. parapsilosis, with a MIC of 1.6 μM. TEL acted synergistically with NYS, AMP, and FLU, and caused morphological alterations in the yeast cells. The methanolic extract showed low cytotoxicity in vitro and in vivo, and was not mutagenic in mice (P < 0.05). The use of O. odorifera in traditional medicine seems to have a valid basis, in view of the antifungal activity of TEL demonstrated in this study, and may contribute to potential drug development.
Access options
Buy single article
Instant access to the full article PDF.
US$ 39.95
Tax calculation will be finalised during checkout.
Subscribe to journal
Immediate online access to all issues from 2019. Subscription will auto renew annually.
US$ 119
Tax calculation will be finalised during checkout.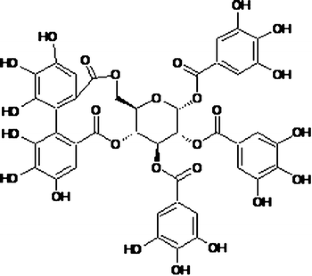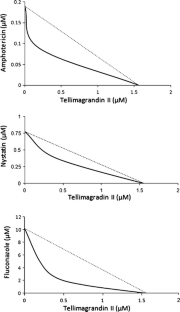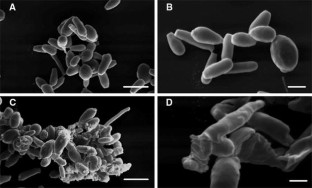 References
Anunnatsiri S, Chetchotisakd P, Mootsikapun P (2009) Fungemia in non-HIV-infected patients: a five-year review. Int J Infect Dis 13:90–96

Baitello JB (2001) Novas espécies de Lauraceae para a flora brasileira. Acta Bot Bras 15:445–450

Boer HJ, Kool A, Broberg A, Mziray WR, Hedberg I, Levenfors JJ (2005) Anti-fungal and antibacterial activity of some herbal remedies from Tanzania. J Ethnopharmacol 96:461–469

Celebi S, Hacimustafaoglu M, Ozdemir O, Ozkaya G (2008) Nosocomial candidaemia in children: results of 9-year study. Mycoses 51:248–257

Clinical and Laboratory Standards Institute (CLSI). Approved standard M27-A2, 2005. Reference method for broth diluition antifungical susceptibility testing of yeasts, Pennsylvania, 43 pp

Craig WA (1998) Pharmacokinetics/pharmacodynamic parameters: rationale for antibacterial dosing of mice and men. Clin Infect Dis 26:1–12

Dong H, Chen SX, Kini RM, Xu HX (1998) Effects of tannins from Geum japonicum on the catalytic activity of thrombin and factor Xa of blood coagulation cascade. J Nat Prod 61:1356–1360

Funatogawa K, Hayashi S, Shimomura H, Yoshida T, Hatano T, Ito H, Hirai Y (2004) Antibacterial activity of hydrolyzable tannins derived from medicinal plants against Helicobacter pylori. Microbiol Immunol 48:251–261

Helm RF, Ranatunga TD, Chandra M (1997) Lignin-hydrolyzable tannin interactions in wood. J Agric Food Chem 47:3100–3106

Iwazaki RS, Endo EH, Ueda-Nakamura T, Nakamura CV, Garcia LB, Filho BP (2010) In vitro antifungal activity of the berberine and its synergism with fluconazole. Antonie Van Leeuwenhoek 97:201–205

Johnson MD, MacDougall C, Ostrosky-Zeichner L, Perfect JT, Rex JH (2004) Combination antifungal therapy. Antimicrob Agents Chemother 48:693–715

Leu E, Krieger-Liszkay A, Goussias C, Gross EM (2002) Polyphenolic allelochemicals from the aquatic angiosperm Myriophyllum spicatum inhibit photosystem II. Plant Physiol 130:2011–2018

Luize PS, Ueda-Nakamura T, Dias Filho BP, Cortez DA, Nakamura CV (2006) Activity of neolignans isolated from Piper regnellii (MIQ.) C.DC.var.pallescens (C.DC.) YUNCK against Trypanosoma cruzi. Biol Pharm Bull 10:2126–2130

Małafiej E, Adamiec AC, Tworzyańska U (2009) Microbial profile and drug resistance of Candida strains isolated from the blood of children: an 11-year study. Mycoses 52:149–153

Mendes FR, Carlini EA (2007) Brazilian plants as possible adaptogens: An ethnopharmacological survey of books edited in Brazil. J Ethnopharmacol 109:493–500

Mila I, Scalbert A, Expert D (1996) Iron withholding by plant polyphenols and resistance to pathogens and rots. Phytochemistry 42:1551–1555

Miyamoto K, Murayama T, Nomura M, Hatano T, Yoshida T, Furukawa T, Koshiura R, Okuda T (1993) Antitumor activity and interleukin-1 induction by tannins. Anticancer Res 13:37–42

Niemetz R, Gross GG (2003) Oxidation of pentagalloylglucose to the ellagitannin, tellimagrandin II, by a phenol oxidase from Tellima grandiflora leaves. Phytochemistry 62:301–306

Odds FC (2003) Synergy, antagonism, and what the chequerboard puts between them. J Antimicrob Chemother 52:1–5

OECD Organization for Economic Co-operation and Development (1997) Guideline for testing of chemicals—mammalian erythrocyte micronucleus test, update test guideline 474. Paris, France

Peckolt G, Peckolt T (1853) História das plantas medicinais e úteis do Brasil. Companhia Typographica do Brasil, Rio de Janeiro, pp 281–282

Rocha L, Marston A, Potterat O, Kaplan MAC, Stoeckli-Evans H, Hostettmann K (1995) Antibacterial phloroglucinols and flavonoids from Hypericum brasiliense. Phytochemistry 40:1447–1452

Salminen JP, Ossipov V, Loponen J, Haukioja E, Pihlaja K (1999) Characterisation of hydrolysable tannins from leaves of Betula pubescens by high-performance liquid chromatography—mass spectrometry. J Chromatogr A 864:283–291

Scalbert A (1992) Tannins in woods and their contribution to microbial decay prevention. In: Hemingway RW, Laks PE (eds) Plant polyphenols. Plenum Press, New York, pp 935–952

Schmid W (1975) The micronucleus test. Mutat Res 31:9–15

Shimoda H, Tanaka J, Kikuchi M, Fukuda T, Ito H, Hatano T, Yoshida T (2008) Walnut polyphenols prevent liver damage induced by carbon tetrachloride and d-galactosamine: hepatoprotective hydrolyzable tannins in the kernel pellicles of walnut. J Agric Food Chem 56:4444–4449

Souza GC, Haas APS, von Poser GL, Schapoval EES, Elisabetsky E (2004) Ethnopharmacological studies of antimicrobial remedies in the south of Brazil. J Ethnopharmacol 90:135–143

Stergiopoulou T, Meletiadis J, Sein T, Papaoannodou P, Tsiouris I, Roilides E, Walsh TJ (2008) Isobolographic analysis of pharmacodynamic interactions between antifungal agents and ciprofloxacin against Candida albicans and Aspergillus fumigatus. Antimicrob Agents Chemother 52(6):2196–2204

Tiuman TS, Ueda-Nakamura T, Garcia Cortez DA, Dias Filho BP, Morgado-Díaz JA, de Souza W, Nakamura CV (2005) Antileishmanial activity of parthenolide, a sesquiterpene lactone isolated from Tanacetum parthenium. Antimicrob Agents Chemother 49:176–182

Trofa D, Gácser A, Nosanchuk JD (2008) Candida parapsilosis, an emerging fungal pathogen. Clin Microbiol Rev 21:606–625

Vilar JB, Ferreira FL, Ferri PH, Guillo LA, Chen Chen L (2008) Assessment of mutagenic, antimutagenic and cytotoxic activities of ethanolic extract of araticum (Annona crassiflora Mart.1841) by micronucleus test in mice. Braz J Biol 68:141–147

Wilkins CK, Bohm BA (1976) Ellagitannins from Tellima grandiflora. Phytochemistry 15:211–214
Acknowledgments
The authors thank Michael Murgu for his kind help with ESI-MSMS analysis. This study was supported through grants from the Conselho Nacional de Desenvolvimento Científico e Tecnológico (CNPq), Financiadora de Estudos e Projetos (FINEP), and PRONEX/Fundação Araucária.
About this article
Cite this article
Yamaguchi, M.U., Garcia, F.P., Cortez, D.A.G. et al. Antifungal effects of Ellagitannin isolated from leaves of Ocotea odorifera (Lauraceae). Antonie van Leeuwenhoek 99, 507–514 (2011). https://doi.org/10.1007/s10482-010-9516-3
Received:

Accepted:

Published:

Issue Date:
Keywords
Tellimagrandin II

Antifungal activity

Candida parapsilosis

Genotoxicity