Abstract
In this paper, high linearity, low power down-conversion mixer is presented with a 65-nm CMOS process for vehicle-to-everything (V2X) applications. 5G NR V2X standard has a carrier frequency of 5.9 GHz with 10 and 20 MHz narrow bandwidth options. The mixer design uses a double-balanced topology with a second-order intermodulation injection linearization technique to improve the linearity performance. The charge injection method is also used to decrease the noise figure of the circuit. The designed circuit shows a single sideband integrated noise figure of 16.5 dB with a total conversion gain of 2 dB. The third-order input intercept point is obtained as 19.86 dBm. The design consumes a total current of 6 mA from a 1.2-V supply voltage. To the best of the authors' knowledge, this technique is the first applied to mixer design that has been designed for 5G NR based C-V2X applications in the literature.
Access options
Buy single article
Instant access to the full article PDF.
USD 39.95
Price excludes VAT (USA)
Tax calculation will be finalised during checkout.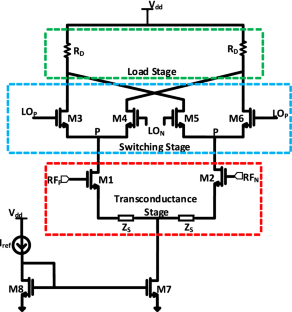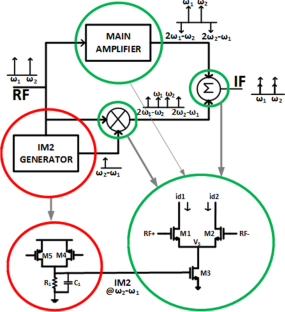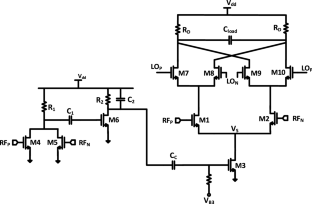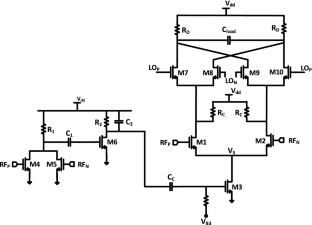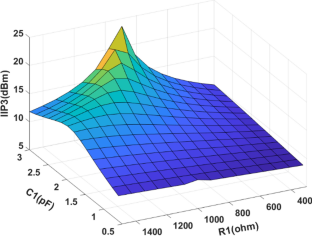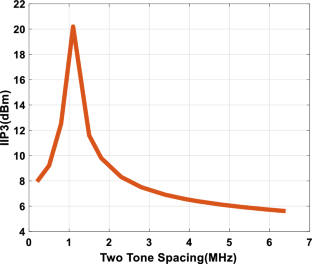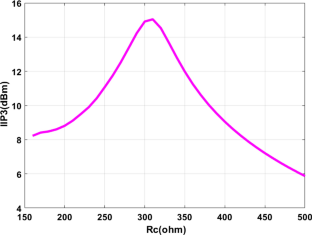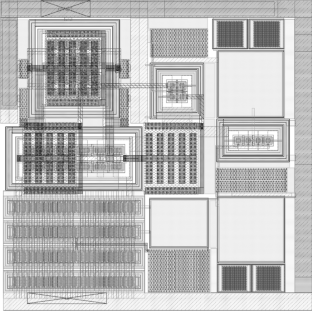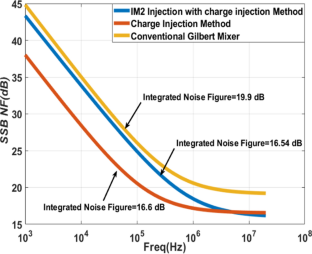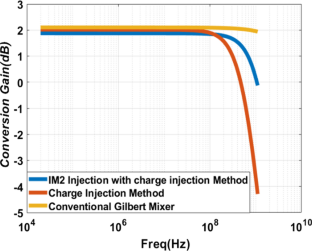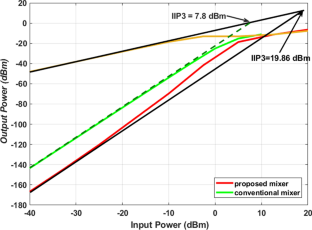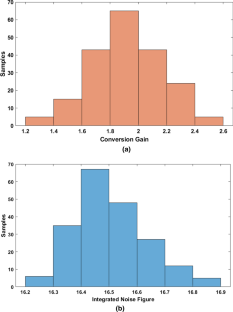 Data availability
Data sharing not applicable to this article as no datasets were generated or analyzed during the current study.
Acknowledgements
This work was supported by the EU ECSEL JU Program under grant number 876125.
Additional information
Publisher's Note
Springer Nature remains neutral with regard to jurisdictional claims in published maps and institutional affiliations.
About this article
Cite this article
Özkan, B., Zencir, E. A low-power 65-nm CMOS mixer linearized with IM2 injection for V2X applications. Analog Integr Circ Sig Process 110, 489–497 (2022). https://doi.org/10.1007/s10470-021-01984-y
Received:

Revised:

Accepted:

Published:

Issue Date:

DOI: https://doi.org/10.1007/s10470-021-01984-y
Keywords