Abstract
Though evidence shows that Mobile health (mHealth) interventions can improve adherence and viral load in HIV-positive persons, few have studied the health care providers' (HCP) perspective. We conducted a prospective mixed methods pilot study using the WelTel intervention wherein HIV-positive participants (n = 25) received weekly interactive text messages for 6 months. Text message response rate and topic data were collected to illustrate the HCP experience. The aim of this study is to explore intervention acceptability and feasibility from the HCP perspective through a baseline focus group and end of study interviews with HCP impacted by the intervention. Interview data were thematically coded using the Technology Acceptance Model. HCPs identified that the WelTel intervention engaged patients in building relationships, while organizing and streamlining existing mHealth efforts and dealing with privacy issues. HCPs recognized that although workload would augment initially, intervention benefits were many, and went beyond simply improving HIV viral load.
Access options
Buy single article
Instant access to the full article PDF.
USD 39.95
Price excludes VAT (USA)
Tax calculation will be finalised during checkout.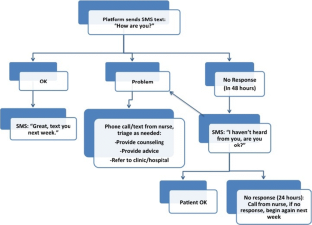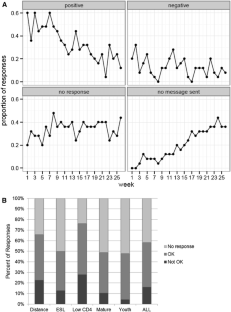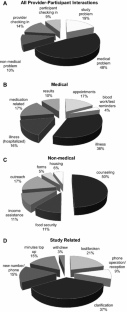 References
Montaner JS, Hogg R, Wood E, et al. The case for expanding access to highly active antiretroviral therapy to curb the growth of the HIV epidemic. Lancet. 2006;368(9534):531–6.

Cohen MS, Gay C, Kashuba AD, Blower S, Paxton L. Narrative review: antiretroviral therapy to prevent the sexual transmission of HIV-1. Ann Intern Med. 2007;146(8):591–601.

Velasco-Hernandez JX, Gershengorn HB, Blower SM. Could widespread use of combination antiretroviral therapy eradicate HIV epidemics? Lancet Infect Dis. 2002;2(8):487–93.

Montaner JS, Lima VD, Barrios R, et al. Association of highly active antiretroviral therapy coverage, population viral load, and yearly new HIV diagnoses in British Columbia, Canada: a population-based study. Lancet. 2010;376(9740):532–9.

Malta M, Magnanini MM, Strathdee SA, Bastos FI. Adherence to antiretroviral therapy among HIV-infected drug users: a meta-analysis. AIDS Behav. 2010;14(4):731–47.

Wood E, Montaner JS, Yip B, et al. Adherence and plasma HIV RNA responses to highly active antiretroviral therapy among HIV-1 infected injection drug users. CMAJ. 2003;169(7):656–61.

Hendershot CS, Stoner SA, Pantalone DW, Simoni JM. Alcohol use and antiretroviral adherence: review and meta-analysis. J AIDS. 2009;52(2):180–202.

Kilmarx PH, Mutasa-Apollo T. Patching a leaky pipe: the cascade of HIV care. Curr Opin HIV AIDS. 2013;8(1):59–64.

Nosyk B, Montaner JS, Colley G, et al. The cascade of HIV care in British Columbia, Canada, 1996–2011: a population-based retrospective cohort study. Lancet Infect Dis. 2014;14(1):40–9.

Knowlton AR, Arnsten JH, Eldred LJ, et al. Antiretroviral use among active injection-drug users: the role of patient-provider engagement and structural factors. AIDS Patient Care STDs. 2010;24(7):421–8.

Schneider J, Kaplan SH, Greenfield S, Li W, Wilson IB. Better physician-patient relationships are associated with higher reported adherence to antiretroviral therapy in patients with HIV infection. J Gen Intern Med. 2004;19(11):1096–103.

Beach MC, Duggan PS, Moore RD. Is patients' preferred involvement in health decisions related to outcomes for patients with HIV? J Gen Intern Med. 2007;22(8):1119–24.

Brion J. The patient-provider relationship as experienced by a diverse sample of highly adherent HIV-infected people. JANAC. 2014;25(2):123–34.

Bofill LM, Lopez M, Dorigo A, et al. Patient-provider perceptions on engagement in HIV care in Argentina. AIDS Care. 2014;26(5):602–7.

Mallinson RK, Rajabiun S, Coleman S. The provider role in client engagement in HIV care. AIDS Patient Care STDs. 2007;21(Suppl 1):S77–84.

Dombrowski JC, Kent JB, Buskin SE, Stekler JD, Golden MR. Population-based metrics for the timing of HIV diagnosis, engagement in HIV care, and virologic suppression. AIDS. 2012;26(1):77–86.

Bankoff SM, McCullough MB, Pantalone DW. Patient-provider relationship predicts mental and physical health indicators for HIV-positive men who have sex with men. J Health Psychol. 2013;18(6):762–72.

Flickinger TE, Saha S, Moore RD, Beach MC. Higher quality communication and relationships are associated with improved patient engagement in HIV care. JAIDS. 2013;63(3):362–6.

Johnson MO. The shifting landscape of health care: toward a model of health care empowerment. Am J Public Health. 2011;101(2):265–70.

Lester R, Karanja S. Mobile phones: exceptional tools for HIV/AIDS, health, and crisis management. Lancet Infect Dis. 2008;8(12):738–9.

Wei J, Hollin I, Kachnowski S. A review of the use of mobile phone text messaging in clinical and healthy behaviour interventions. J Telemed Telecare. 2011;17(1):41–8.

Lester RT, Ritvo P, Mills EJ, et al. Effects of a mobile phone short message service on antiretroviral treatment adherence in Kenya (WelTel Kenya1): a randomised trial. Lancet. 2010;376(9755):1838–45.

Hilliard ME, Hahn A, Ridge AK, Eakin MN, Riekert KA. User preferences and design recommendations for an mHealth app to promote cystic fibrosis self-management. JMIR mHealth uHealth. 2014;2(4):e44.

Markowitz JT, Cousineau T, Franko DL, et al. Text messaging intervention for teens and young adults with diabetes. J Diabetes Sci Technol. 2014;8(5):1029–34.

Catalani C, Philbrick W, Fraser H, Mechael P, Israelski DM. mHealth for HIV treatment & prevention: a systematic review of the literature. Open AIDS J. 2013;7:17–41.

Sherry JM, Ratzan SC. Measurement and evaluation outcomes for mHealth communication: don't we have an app for that? J Health Commun. 2012;17(Suppl 1):1–3.

Smillie K, Van Borek N, Abaki J, et al. A qualitative study investigating the use of a mobile phone short message service designed to improve HIV adherence and retention in care in Canada (WelTel BC1). JANAC. 2014;25(6):614–25.

Davis FD, Bagozzi P, Warshaw PR. User acceptance of computer technology: a comparison of two theoretical models. Manage Sci. 1989;35:982–1003.

Webel AR, Cuca Y, Okonsky JG, Asher AK, Kaihura A, Salata RA. The impact of social context on self-management in women living with HIV. Soc Sci Med. 2013;87:147–54.

Beach MC, Keruly J, Moore RD. Is the quality of the patient-provider relationship associated with better adherence and health outcomes for patients with HIV? J Gen Intern Med. 2006;21(6):661–5.

Saberi P, Johnson MO. Technology-based self-care methods of improving antiretroviral adherence: a systematic review. PLoS One. 2011;6(11):e27533.

Ingersoll K, Dillingham R, Reynolds G, et al. Development of a personalized bidirectional text messaging tool for HIV adherence assessment and intervention among substance abusers. J Subst Abuse Treat. 2014;46(1):66–73.
Acknowledgments
We would like to thank all of the patients and the health care workers who participated in this study for their valuable input. We would like to thank Juanita Maginley for her helpful input into the study. Funding was provided for this study by unrestricted grants from Bristol Myers Squibb and the British Columbia Centre for Disease Control (BCCDC) Foundation.
About this article
Cite this article
Murray, M.C.M., O'Shaughnessy, S., Smillie, K. et al. Health Care Providers' Perspectives on a Weekly Text-Messaging Intervention to Engage HIV-Positive Persons in Care (WelTel BC1). AIDS Behav 19, 1875–1887 (2015). https://doi.org/10.1007/s10461-015-1151-6
Published:

Issue Date:

DOI: https://doi.org/10.1007/s10461-015-1151-6
Keywords