Access options
Buy single article
Instant access to the full article PDF.
USD 39.95
Price excludes VAT (USA)
Tax calculation will be finalised during checkout.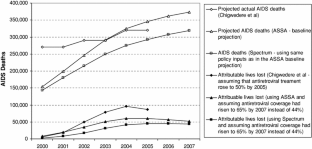 References
Kalichman S. Denying AIDS: conspiracy theories, pseudoscience and human tragedy. New York: Springer; 2009.

Nattrass N. Mortal combat: AIDS denialism and the struggle for antiretrovirals in South Africa. Pietermaritzburg: University of KwaZulu-Natal Press; 2007.

Epstein S. Impure science: AIDS, activism and the politics of knowledge. Berkeley: California University Press; 1996.

Blattner W, Gallo R, Temin H. HIV causes AIDS. Science. 1988;241:515–6.

Gallo R. Virus hunting: AIDS, cancer and the human retrovirus. A story of scientific discovery. New York: Basic Books; 1991.

Cohen J. The Duesberg phenomenon. Science. 1994;266:1642–9.

Galea P, Chermann J. HIV as the cause of aids and associated diseases. Genetica. 1998;104:133–42.

Gallo R, Geffen N, Gonsalves G, Jeffries R, Kuritzkes D, Mirken B, Moore J, Safrit J. Errors in Celia Farber's March 2006 article in Harpers Magazine. 2006. http://www.tac.org.za/Documents/ErrorsInFarberArticle.pdf.

Moore J. A Duesberg Adieu!. Nature. 1996;380:293–4.

Hughes S. Interview with Warren Winkelstein, 26 Oct 1994. Available on: http://content.cdlib.org/view?docId=kt7w10060s&query=&brand=calisphere

Goldacre B. Bad Science. London: Fourth Estate; 2008.

Farber C. Out of control: AIDS and the corruption of medical science. Harpers Mag. March, 2006; 37–52.

Gieryn T. Boundary-work and the demarcation of science from non-science: strains and interests in professional ideologies of scientists. Am Sociol Rev. 1983;48:781–95.

Chigidere P, Seage G, Gruskin S, Lee T, Essex M. Estimating the lost benefits of antiretroviral drug use in South Africa. J Acquir Immune Defic Syndr. 2008;49:410–5.

Nattrass N. AIDS and the scientific governance of medicine in post-apartheid South Africa. Afr Aff. 2008;107(427):157–76.
About this article
Cite this article
Nattrass, N. Still Crazy After All These Years: The Challenge of AIDS Denialism for Science. AIDS Behav 14, 248–251 (2010). https://doi.org/10.1007/s10461-009-9641-z
Published:

Issue Date:

DOI: https://doi.org/10.1007/s10461-009-9641-z
Keywords