Abstract
This paper adopts a relational, also known as a topological, approach to food accessibility—the idea that food spaces are best understood as relational becomings rather than as voids filled exclusively with mass (immutable materiality) and address (geospatial coordinates). It is animated by an experimental spirit, in terms of the methods employed, the data collected, and by how those data are brought together, which together better enriches inductive theorizing. The project looks at the daily macro-mobilities—trips from one GPS coordinate to another—of 70 Coloradoans, triangulated with qualitative semi-structured interview data. Data collection occurred over three phases: baseline interviews, which lasted approximately 45 min; 30-day study period, which involved using a GPS tracking app. on their mobile phones; and follow-up interviews that lasted roughly two hours. The paper, through inductive theorizing and methodological experimentation, contributes to the critical food mapping scholarship in three ways: first, by looking at rural and urban food environments and livelihoods (as opposed to focusing exclusively on the latter); second, by focusing on mobilities as opposed to fixities (an example of the former: mapping projects that reduce food access to Euclidean coordinates); and, lastly, by its conceptual innovations attributed to phenomena such as life course and geographies of care.
Access options
Buy single article
Instant access to the full article PDF.
US$ 39.95
Tax calculation will be finalised during checkout.
Subscribe to journal
Immediate online access to all issues from 2019. Subscription will auto renew annually.
US$ 79
Tax calculation will be finalised during checkout.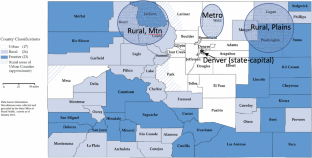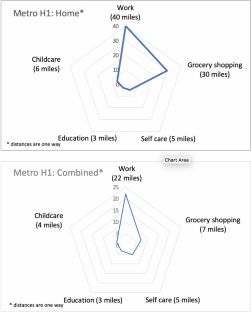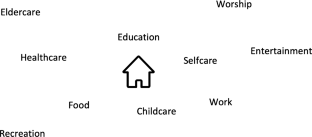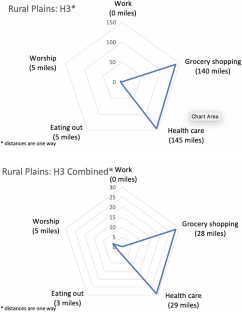 Notes
1.

The entire sample contained one single parent (mother) household, which explains my decision to not disaggregate and make statements about those in this particular role.
Abbreviations
GIS:

Geographical information system

GPS:

Global Positioning System
References
Abel, K.C., and K.M. Faust. 2020. Modeling complex human systems: An adaptable framework of urban food deserts. Sustainable Cities and Society. https://doi.org/10.1016/j.scs.2019.101795.

Atkinson, L. 2014. Green moms: The social construction of a green mothering identity via environmental advertising appeals. Consumption Markets & Culture 17 (6): 553–572.

Bader, M.D., M. Purciel, P. Yousefzadeh, and K.M. Neckerman. 2010. Disparities in neighborhood food environments: Implications of measurement strategies. Economic Geography 86 (4): 409–430.

Black, J. 1997. Maps and politics. Chicago, IL: University of Chicago Press.

Block, D.R., N. Chávez, E. Allen, and D. Ramirez. 2012. Food sovereignty, urban food access, and food activism: Contemplating the connections through examples from Chicago. Agriculture and Human Values 29 (2): 203–215.

Cairns, K., and J. Johnston. 2018. On (not) knowing where your food comes from: Meat, mothering and ethical eating. Agriculture and Human Values 35 (3): 569–580.

Cairns, K., J. Johnston, and N. MacKendrick. 2013. Feeding the 'organic child': Mothering through ethical consumption. Journal of Consumer Culture 13 (2): 97–118.

Carolan, M. 2013. The wild side of agro-food studies: On co-experimentation, politics, change, and hope. Sociologia Ruralis 53 (4): 413–431.

Carolan, M. 2017. More-than-active food citizens: A longitudinal and comparative study of alternative and conventional eaters. Rural Sociology 82 (2): 197–225.

Chen, X., and J. Clark. 2013. Interactive three-dimensional geovisualization of space–time access to food. Applied Geography 43: 81–86.

Clifton, K.J. 2004. Mobility strategies and food shopping for low-income families: A case study. Journal of Planning Education and Research 23 (4): 402–413. https://doi.org/10.1177/0739456X04264919.

Cockburn-Wootten, C., A. Pritchard, N. Morgan, and E. Jones. 2008. "It's her shopping list!" Exploring gender, leisure, and power in grocery shopping. Leisure/Loisir 32 (2): 407–436.

Cresswell, T. 1992. In place-out of place: Geography, ideology, and transgression. Minneapolis, MA: University of Minnesota Press.

Cummins, S., S. Curtis, A.V. Diez-Roux, and S. Macintyre. 2007. Understanding and representing 'place' in health research: A relational approach. Social science & medicine 65 (9): 1825–1838.

Deleuze, G., and F. Guattari. 1987. A Thousand plateaus: Capitalism and Schizophrenia. Minneapolis, MN: University of Minnesota Press.

De Master, K.T., and J. Daniels. 2019. Desert wonderings: Reimagining food access mapping. Agriculture and Human Values 36 (2): 241–256.

DeVault, M.L. 1994. Feeding the family: The social organization of caring as gendered work. Chicago: University of Chicago Press.

Darnhofer, I. 2020. Farming from a process-relational perspective: Making openings for change visible. Sociologia Ruralis. https://doi.org/10.1111/soru.12294.

Elwood, S. 2006. Beyond cooptation or resistance: Urban spatial politics, community organizations, and GIS based spatial narratives. Annals of the Association of American Geographers 96 (2): 323–341.

Feagan, R. 2007. The place of food: Mapping out the 'local'in local food systems. Progress in human geography 31 (1): 23–42.

Fielding-Singh, P. 2017. Dining with dad: Fathers' influences on family food practices. Appetite 117: 98–108.

Goodman, M.K. 2016. Food geographies I: Relational foodscapes and the busy-ness of being more-than-food. Progress in Human Geography 40 (2): 257–266.

Guthman, J. 2002. Commodified meanings, meaningful commodities. Sociologia Ruralis 42 (4): 295–311.

Heesen, J., D.F. Lorenz, M. Nagenborg, B. Wenzel, and M. Voss. 2014. Blind spots on Achilles' heel: The limitations of vulnerability and resilience mapping in research. International Journal of Disaster Risk Science 5 (1): 74–85.

Jacobson, L. 2019. Are paychecks failing to keep up with inflation? Politifact Jan 30th. https://www.politifact.com/california/statements/2019/jan/30/kamala-harris/arepaychecks-failing-keep-inflation/.

Jackson, P., N. Ward, and P. Russell. 2009. Moral economies of food and geographies of responsibility. Transactions of the Institute of British Geographers 34 (1): 12–24.

Langley, P. 2020. The folds of social finance: Making markets, remaking the social. Environment and Planning A: Economy and Space 52 (1): 130–147.

Larsen, K., and J. Gilliland. 2008. Mapping the evolution of 'food deserts' in a Canadian city: Supermarket accessibility in London, Ontario, 1961–2005. International Journal of Health Geographics. https://doi.org/10.1186/1476-072X-7-16.

Ledoux, T.F., and I. Vojnovic. 2012. Going outside the neighborhood: The shopping patterns and adaptations of disadvantaged consumers living in the lower eastside neighborhoods of Detroit. Michigan. Health and Place 19C (1): 1–14. https://doi.org/10.1016/j.healthplace.2012.09.010.

Li, J., and C. Kim. 2018. Measuring individuals' spatial access to healthy foods by incorporating mobility, time, and mode: Activity space measures. The Professional Geographer 70 (2): 198–208.

Martin, L., and A. Secor. 2014. Towards a post-mathematical topology. Progress in Human Geography 38 (3): 420–438.

McCann, A. 2019. Fastest-growing cites in the America, Wallet Hub Oct 14. https://wallethub.com/edu/fastest-growing-cities/7010/.

Monmonier, M. 1996. How to lie with maps. Chicago, IL: University of Chicago Press.

Moore, L.V., A.V.D. Roux, and S. Brines. 2008. Comparing perception-based and geographic information system (GIS)-based characterizations of the local food environment. Journal of Urban Health 85 (2): 206–216.

Neuman, N., L. Gottzén, and C. Fjellström. 2017. Narratives of progress: Cooking and gender equality among Swedish men. Journal of Gender Studies 26 (2): 151–163.

Russell, S.E., and C.P. Heidkamp. 2011. 'Food desertification': The loss of a major supermarket in New Haven, Connecticut. Applied Geography 31 (4): 1197–1209.

Shannon, J. 2016. Should we fix food deserts? The politics and practice of mapping food access. In Doing nutrition differently: Critical approaches to diet and dietary intervention, ed. A. Hayes-Conroy and J. Hayes-Conroy, 249–327. New York: Routledge.

Shannon, J., and W.J. Christian. 2017. What is the relationship between food shopping and daily mobility? A relational approach to analysis of food access. GeoJournal 82 (4): 769–785.

Sweeney, G., M. Hand, M. Kaiser, J.K. Clark, C. Rogers, and C. Spees. 2016. The state of food mapping: Academic literature since 2008 and review of online GIS-based food mapping resources. Journal of Planning Literature 31 (2): 123–219.

Szabo, M. 2014. Men nurturing through food: Challenging gender dichotomies around domestic cooking. Journal of Gender Studies 23 (1): 18–31.

USDA Economic Research Service. 2009. Access to affordable and nutritious food—Measuring and understanding food deserts and their consequences: Report to congress. Retrieved from https://www.ers.usda.gov/publications/ap/ap036/.

USDA Economic Research Service. 2019. Documentation, United States Department of Agriculture, October 31st. Retrieved from https://www.ers.usda.gov/data-products/food-access-research-atlas/documentation/.

Ver Ploeg, M., L. Mancino, J.E. Todd, D.M. Clay, and B. Scharadin. 2015. Where do Americans usually shop for food and how do they travel to get there? Initial findings from the national household food acquisition and purchase survey. Washington, DC: USDA Economic Research Service.

Widener, M.J. 2018. Spatial access to food: Retiring the food desert metaphor. Physiology and Behavior 193: 257–260.

Widener, M.J., S. Farber, T. Neutens, and M. Horner. 2013. Using urban commuting data to calculate a spatiotemporal accessibility measure for food environment studies. Health and Place 21: 1–9. https://doi.org/10.1016/j.healthplace.2013.01.004.

Widener, M.J., S.S. Metcalf, and Y. Bar-Yam. 2011. Dynamic urban food environments: A temporal analysis of access to healthy foods. American Journal of Preventive Medicine 41 (4): 439–441.

Widener, M.J., L.M. Minaker, J.L. Reid, Z. Patterson, T.K. Ahmadi, and D. Hammond. 2018. Activity space-based measures of the food environment and their relationships to food purchasing behaviours for young urban adults in Canada. Public Health Nutrition 21 (11): 2103–2116.

Wertheim-Heck, S., and J. Raneri. 2019. A cross-disciplinary mixed-method approach to understand how food retail environment transformations influence food choice and intake among the urban poor: Experiences from Vietnam. Appetite. https://doi.org/10.1016/j.appet.2019.104370.

Wood, D. 1992. The power of maps. New York: Guilford Press.

Zenk, S.N., A.J. Schulz, S.A. Matthews, A. Odoms-Young, J. Wilbur, L. Wegrzyn, K. Gibbs, C. Braunschweig, and C. Stokes. 2011. Activity space environment and dietary and physical activity behaviors: A pilot study. Health & Place 17 (5): 1150–1161.
Acknowledgements
This research was supported in part by the Ministry of Education of the Republic of Korea and the National Research Foundation of Korea (Grant No. NRF-2016S1A3A2924243), the National Institute of Food and Agriculture (Grant No. NIFA-COL00725), and the Office for the Vice President for Research, College of Liberal Arts, and Office of Engagement at Colorado State University.
Additional information
Publisher's Note
Springer Nature remains neutral with regard to jurisdictional claims in published maps and institutional affiliations.
About this article
Cite this article
Carolan, M. Putting food access in its topological place: thinking in terms of relational becomings when mapping space. Agric Hum Values 38, 243–256 (2021). https://doi.org/10.1007/s10460-020-10149-y
Accepted:

Published:

Issue Date:
Keywords
Food access

Food mapping

Critical cartography and counter-mapping

Mobilities

Care

Ethical consumption

Topological