Abstract
In 1999, Darjeeling tea became India's first Geographical Indication (GI). GI has proliferated worldwide as a legal protection for foods with terroir, or "taste of place," a concept most often associated with artisan foods produced by small farmers in specific regions of the Global North. GI gives market protection to terroir in an increasingly homogenous food system. This article asks how Darjeeling tea, grown in an industrial plantation system rooted in British colonialism, has become convincingly associated with artisan GIs such as Champagne, Cognac, and Roquefort. The answer lies in a conceptual dyad that frames how British colonial officials, the Indian state, and international consumers have understood Darjeeling and its signature commodity. Since the colonial era, these actors have conceived Darjeeling as both an idyllic "garden" space and an industrial "plantation" space. As I show through an analysis of GI marketing materials and interviews with planters, pluckers, and consumers, this dyad maps in surprising ways onto labor relations. While planters' and marketers' discourses tend to emphasize the "garden," laborers' investment in GI lies primarily in an active—if also ambivalent—embrace of the plantation, encapsulated in the Nepali word "kamān."
Access options
Buy single article
Instant access to the full article PDF.
US$ 39.95
Tax calculation will be finalised during checkout.
Subscribe to journal
Immediate online access to all issues from 2019. Subscription will auto renew annually.
US$ 79
Tax calculation will be finalised during checkout.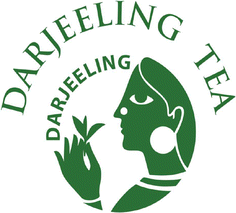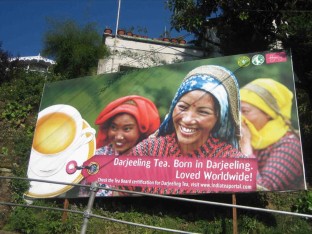 Notes
1.

2.

The Tea Board claims the camellia sinensis bush—the finer, lighter, and exotic jat (variety) of tea—is part of Darjeeling's terroir. The monocropped landscape of Darjeeling tea was not so homogenous, however. Tea laborers knew how to differentiate between the smaller, coarser leaves of the "chiniya jat" (camellia sinensis) from the glossier, greener, and more prolific leaves of the "assame jat" (camellia assamensis).

3.

All personal names and plantation names are pseudonyms. .
Abbreviations
AOC:

Appellation d'origine côntrolée

DTA:

Darjeeling Tea Association

GI:

Geographical Indication

TRIPS:

Trade Related Aspects of Intellectual Property Rights
References
Anderson, B. 1983. Imagined communities: Reflections on the origin and spread of nationalism. New York, NY: Verso.

Blackburn, J. 2006. The perfect tea break. Condé Nast Traveler August: 69–70.

Boisard, P. 2003 [1992]. Camembert: A national myth. Trans. Richard Miller. Berkeley, CA: University of California Press.

Bourdieu, P. 1984. Distinction: A social critique of the judgment of taste. Trans. R. Nice. London: Routledge.

Bowen, S. 2010. Development from within? The potential for geographic indications in the global South. The Journal of World Intellectual Property 13(2): 231–252.

Bowen, S. 2011. The importance of place: Re-territorialising embeddeness. Sociologica Ruralis 51(4): 325–348.

Bowen, S., and M.S. Gaytán. 2012. The paradox of protection: National identity, global commodity chains, and the tequila industry. Social Problems 59(1): 70–93.

Burawoy, M. 1979. Manufacturing consent: Changes in the labor process under monopoly capitalism. Chicago, IL: University of Chicago Press.

Chatterjee, P. 2001. A time for tea: Women, labor, and post/colonial politics on an Indian plantation. Durham, NC: Duke University Press.

Colman, T. 2008. Wine politics: How governments, environmentalists, mobsters, and critics influence the wines we drink. Berkeley, CA: University of California Press.

Doane, M. 2007. The political economy of the ecological native. American Anthropologist 109(3): 452–462.

Doane, M. 2010. Relationship coffees: Structure and agency in the fair trade system. In Fair trade and social justice: Global ethnographies, ed. S. Lyon, and M. Moberg, 229–257. New York: NYU Press.

Dozey, E.C. 1922. A concise history of the Darjeeling district since 1835. Calcutta: R.N. Mukherjee.

Darjeeling Tea Association (DTA). 2001. Darjeeling tea: A Geographical Indication [Film].

Darjeeling Tea Association (DTA). n.d. Overwhelm your senses. Kolkata.

Government of India (GOI). 2013. State wise registration details of G.I. applications 15th September, 2003–31st March, 2013. New Delhi: Geographical Indications Registry. Intellectual Property India. http://ipindia.nic.in/girindia/. Accessed 28 May 2013.

Government of India (GOI). 1999. The Geographical Indications of Goods (Registration and Protection) Act, 1999. No. 48 of 1999. New Delhi: Ministry of Law, Justice, and Company Affairs (Legislative Department).

Gross, M. 2007. High tea, India style. New York Times October 14: 51.

Guthman, J. 2004. Agrarian dreams: The paradox of organic farming in California. Berkeley, CA: University of California Press.

Guthman, J. 2007. The Polanyian way? Voluntary food labels as neoliberal governance. Antipode 39(3): 456–478.

Guy, K.M. 2003. When champagne became French. Baltimore, MD: The Johns Hopkins University Press.

Guy, K.M. 1997. Wine, work, and wealth: Class relations and modernization in the champagne wine industry, 1870–1914. Business and Economic History 26(2): 298–303.

Guy, K.M. 2011. Silence and savoir-faire in the marketing of products of the terroir. Modern & Contemporary France 19(4): 459–475.

Handler, R., and W. Saxton. 1988. Dyssimulation: Reflexivity, narrative, and the quest for authenticity in "living history". Cultural Anthropology 3(3): 242–260.

Heath, D., and A. Meneley. 2007. Techne, technoscience, and the circulation of comestible commodities: An introduction. American Anthropologist 109(4): 593–602.

Hobsbawm, E. 1983. Inventing traditions. In The invention of tradition, ed. E. Hobsbawm, and T. Ranger, 1–14. Cambridge: Cambridge University Press.

Hobsbawm, E., and T. Ranger (eds.). 1983. The invention of tradition. Cambridge: Cambridge University Press.

Kloppenburg, J., J. Hendrickson, and G.W. Stevenson. 1996. Coming into the foodshed. Agriculture and Human Values 13(3): 33–42.

Laudan, R. 2004. Slow food: The French terroir strategy and culinary modernism. Food, Culture & Society 7(2): 133–144.

Lyon, S. 2011. Coffee and community: Maya farmers and fair trade markets. Boulder: University of Colorado Press.

Meneley, A. 2004. Extra virgin olive oil and slow food. Anthropologica 46: 165–176.

Meneley, A. 2007. Like an extra virgin. American Anthropologist 109(4): 678–687.

Meneley, A. 2008. Oleo-signs and quali-signs: The qualities of olive oil. Ethnos 73(3): 303–326.

Mintz, S. 1985. Sweetness and power: The place of sugar in modern history. New York: Penguin Books.

Newman & Company. 1900. Newman's guide to Darjeeling and its surroundings, historical & descriptive, with some account of the manners and customs of the neighbouring hill tribes. London: W.H. Allen and Company.

Paxson, H. 2006. Artisanal cheese and economies of sentiment in New England. In Fast food/slow food: The cultural economy of the global food system, ed. R. Wilk, 201–218. Lanham, MD: AltaMira Press.

Paxson, H. 2010. Locating value in artisan cheese: Reverse engineering terroir for new-world landscapes. American Anthropologist 112(3): 444–457.

Paxson, H. 2012. The life of cheese: Crafting food and value in America. Berkeley, CA: University of California Press.

Rao, C. N. 2005. Geographical Indications in Indian context: A case study of Darjeeling tea. Economic and Political Weekly October 15: 4545–4550.

Roseberry, W. 1996. The rise of yuppie coffees and the reimagination of class in the United States. American Anthropologist 94(4): 762–775.

Tea Board of India. n.d. Darjeeling—The best: A quest for intellectual property rights. Kolkata.

Terrio, S.J. 2000. Crafting the culture and history of French chocolate. Berkeley, CA: University of California Press.

Trubek, A.B. 2008. The taste of place: A cultural journey into terroir. Berkeley, CA: University of California Press.

Trubek, A.B., and S. Bowen. 2008. Creating the taste of place in the United States: Can we learn from the French? GeoJournal 73: 23–30.

Trubek, A.B., K.M. Guy, and S. Bowen. 2010. Terroir: A French conversation with a transnational future. Contemporary French and Francophone Studies 14(2): 139–148.

Ulin, R.C. 1995. Invention and representation as cultural capital: Southwest French winegrowing history. American Anthropologist 97(3): 519–527.

Weiss, B. 2011. Making pigs local: Discerning the sensory character of place. Cultural Anthropology 26(3): 438–461.

West, P. 2012. From modern production to imagined primitive: The social world of coffee from Papua New Guinea. Durham, NC: Duke University Press.

Wilson, J. 1998. Terroir: The role of geology, climate, and culture in the making of French wines. Berkeley, CA: University of California Press.

World Intellectual Property Rights Organization (WIPO). 2011. Managing the challenges of the protection and enforcement of intellectual property rights: Darjeeling tea. http://www.wipo.int/ipadvantage/en/details.jsp?id=2540. Accessed 23 Feb 2012.
Acknowledgments
In addition to the helpful comments from the editor and the two anonymous reviewers, I would like to thank Kirin Narayan, Jane Collins, Jill Harrison, Paul Nadasdy, Claire Wendland, Katherine Ewing, Laura-Anne Minkoff-Zern, and Alex Nading for their comments on drafts of this article. A version of this paper was presented at the 2011 American Anthropological Association annual meetings. I would like to thank Virginia Nazarea, Jonathan Padwe, and the other panel participants for their helpful feedback. Research for this article was supported by the Fulbright Hays Doctoral Dissertation Research Abroad Program, the American Institute of Indian Studies, and the Land Tenure Center at the University of Wisconsin-Madison. An Andrew W. Mellon/American Council of Learned Societies Dissertation Completion Fellowship and the Michigan Society of Fellows supported the writing of this article. All errors are my own.
About this article
Cite this article
Besky, S. The labor of terroir and the terroir of labor: Geographical Indication and Darjeeling tea plantations. Agric Hum Values 31, 83–96 (2014). https://doi.org/10.1007/s10460-013-9452-8
Accepted:

Published:

Issue Date:
Keywords
Labor

Plantation

Terroir

Tourism

Tea

India