Abstract
This research examines the structure and development of the organic sesame network from Burkina Faso to explain the declining trend in organic sesame export. The paper addresses particularly the question whether the organic sesame network is structurally (re)shaped as a conventional mainstream market or whether it still presents a real alternative to conventional sesame production and trade. It is found that over the last decade organic sesame is increasingly incorporated into mainstream market channels. But contrary to the well-known case of conventionalization in California, where organic agriculture grew into mainstream agro-food arrangements, this study illustrates a case where organic sesame agriculture shrank into mainstream agro-food arrangements. The weak coherence between the production and marketing nodes in the organic sesame chain resulted in failures to vertically mediate information, balance power relationships in and across sesame chains, build trust, and limit price volatility and speculation, resulting in a shrinking organic sesame market. For developing a viable alternative to conventional sesame trading, relations between production and trading nodes in the organic networks need to be strengthened through public–private partnerships, combined with other public and legal reinforcement.
Access options
Buy single article
Instant access to the full article PDF.
US$ 39.95
Tax calculation will be finalised during checkout.
Subscribe to journal
Immediate online access to all issues from 2019. Subscription will auto renew annually.
US$ 79
Tax calculation will be finalised during checkout.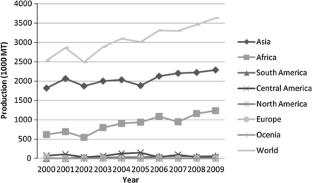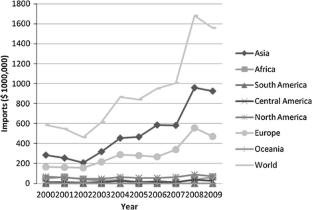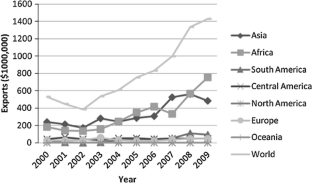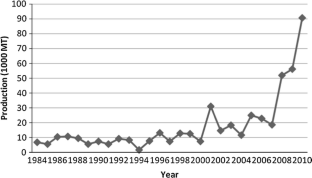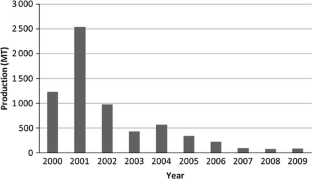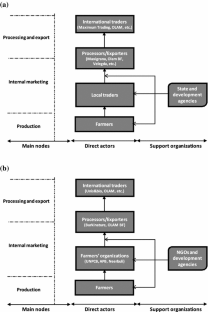 Notes
1.

DGPER: 'Direction Générale de la Promotion de l'Economie Rurale' is the public office in charge of the rural economy.

2.

PROFIL: 'Projet d'Appui aux Filières Agricoles' is a government project promoting agro commodity chains.
Abbreviations
ADDB:

Development Association of the Department Bilenga

ADDESP:

Departmental Association for Economic and Social Development of Piela

ARFA:

Association pour la Recherche et la Formation en Agro-écologie

AICB:

Association Interprofessionnelle du Coton du Burkina

APB:

Association Piela-Bilenga

CAMC-O:

Centre of Arbitrage, Mediation and Conciliation in Ouagadougou

EU:

European Union

INERA:

Institut de l'Environnement et de Recherches Agricoles

PPP:

Public-private partnership

TROPEX:

Tropical Products Export

UNPCB:

National Union of Cotton Growers in Burkina Faso
References
Association Piela-Bilenga (APB). 2008. Rapport d'activités de l'APB : Période du 1er avril 2007 au 31 mars 2008. APB, Piela.

Association Piela-Bilenga (APB). 2010. Rapport annuel d'activités de l'APB: Période du 1 er juin 2009 au 31 mai 2010. APB, Piela.

Artola, N. 2000. Small-scale producers and sesame commodity chains under structural adjustment. In Rural development in Central America: Markets, livelihoods and local governance, ed. R. Ruben, and J. Bastiaensen, 39–59. London: Macmillan Press Ltd.

Aysheshm, K. 2007. Sesame market chain analysis: the case of Metema Woreda, North Gondar zone, Amhara national regional state. M.Sc. Thesis, Haramaya University.

Best, H. 2008. Organic agriculture and the conventionalization hypothesis: A case study from West Germany. Agriculture and Human Values 25: 95–106.

Beus, C.E., and R.E. Dunlap. 1990. Conventional versus alternative agriculture: The paradigmatic roots of the debate. Rural Sociology 55: 590–616.

Buck, D., C. Getz, and J. Guthman. 1997. From farm to table: The organic vegetable commodity chain of northern California. Sociologia Ruralis 37: 3–20.

Campbell, H., and B. Coombes. 1999. Green protectionism and organic food exporting from New Zealand: Crisis experiments in the breakdown of Fordist trade and agricultural policies. Rural Sociology 64: 302–319.

Campbell, H., and R. Liepins. 2001. Naming organics: Understanding organic standards in New Zealand as a discursive field. Sociologia Ruralis 41: 21–39.

Campbell, H., and C. Rosin. 2011. After the 'organic industrial complex': An ontological expedition through commercial organic agriculture in New Zealand. Journal of Rural Studies 27: 350–361.

Chetail, S., J. Sedgo, J. Coulibaly, and H. Kaboré. 2003. Etude du marché du sésame au Burkina Faso. Ouagadougou: Catholic Relief Services.

Clunies-Ross, T. 1990. Organic food: Swimming against the tide? In Political, social, and economic perspectives on the international food system, ed. T. Marsden, and J. Little, 200–214. Aldershot, UK: Avebury Press.

Constance, D.H., J.Y. Choi, and H. Lyke-Ho-Gland. 2008. Conventionalization, bifurcation, and quality of life: Certified and non-certified organic farmers in Texas. Southern Rural Sociology 23: 208–234.

Coombes, B., and H. Campbell. 1998. Dependent reproduction of alternative modes of agriculture: Organic farming in New Zealand. Sociologia Ruralis 38: 127–145.

Darnhofer, I. 2006. Organic farming between professionalization and conventionalisation: The need for a more discerning view on farmer practices. In Organic farming and rural development, ed. C.B. Andersen, L. Elsgaard, L.S. Soerensen, and G. Hansen, 156–157. Proceedings of the European Joint Organic Congress, May 30-31.

EPOPA. 2005. Opportunities for the export of organic sesame seed from Uganda: Summary of a market study. Bennekom: EPOPA.

Glin, L.C., A.P.J. Mol, P. Oosterveer, and D.S. Vodouhê. 2012. Governing the transnational organic cotton network from Benin. Global Networks 12: 333–354.

Goodman, D., B. Sorj, and J. Wilkinson. 1987. From farming to biotechnology: A theory of agro-industrial development. Oxford: Basil Blackwell.

Guptill, A. 2009. Exploring the conventionalization of organic dairy: Trends and counter-trends in upstate New York. Agriculture and Human Values 26: 29–42.

Guthman, J. 1998. Regulating meaning, appropriating nature: The codification of California organic agriculture. Antipode 30: 135–154.

Guthman, J. 2004. The trouble with organic lite in California: A rejoinder to the conventionalization debate. Sociologia Ruralis 44: 301–316.

Hall, A., and V. Mogyorody. 2001. Organic farmers in Ontario: An examination of the conventionalization argument. Sociologia Ruralis 41: 399–422.

Hatanaka, M., C. Bain, and L. Busch. 2005. Third-party certification in the global agrifood system. Food Policy 30: 354–369.

Holloway, L., M. Kneafsey, L. Venn, R. Cox, E. Dowler, and H. Tuomainen. 2007. Possible food economies: A methodological framework for exploring food production-consumption relationships. Sociologia Ruralis 47: 1–19.

Jordan, S., H. Shuji, and R. Izawa. 2006. Conventionalization in the Australian organic industry: A case study of the Darling Downs region. In Sociological perspective of organic agriculture, ed. G.C. Holt, and M. Reed, 142–156. Oxfordshire and Cambridge: CABI.

Kaltoft, P. 2001. Organic farming in late modernity: At the frontier of modernity or opposing modernity. Sociologia Ruralis 41: 146–158.

Kaltoft, P., and M. Risgaard. 2006. Has organic farming modernized itself out of business? Reverting to conventional methods in Denmark. In Sociological perspectives of organic agriculture, ed. G.C. Holt, and M. Reed, 126–141. Oxfordshire and Cambridge: CABI.

Lockie, S., K. Lyons, and G. Lawrence. 2000. Constructing 'green' foods: Corporate capital, risk and organic farming in Australia and New Zealand. Agriculture and Human Values 17: 315–322.

Lockie, S., K. Lyons, G. Lawrence, and D. Halpin (eds.). 2006. Going organic: Mobilizing networks for environmentally responsible food production. Oxfordshire and Cambridge: CABI.

Lyons, K. 1999. Corporate environmentalism and the development of Australian organic agriculture: The case of Uncle Tobys. Rural Sociology 64: 251–265.

Lynggard, K. 2001. The farmer within an institutional environment: Comparing Danish and Belgian organic farming. Sociologia Ruralis 41: 411–427.

Magdoff, F., J.B. Foster, and F.H. Buttel (eds.). 2000. Hungry for profit: The agribusiness threat to farmers, food, and the environment. New York: Monthly Review Press.

Marsden, T., J. Banks, and G. Bristow. 2000. Food supply chains approaches: Exploring their role in rural development. Sociologia Ruralis 40: 424–438.

McCarthy, J. 2006. Rural geography: Alternative rural economies-the search for alterity in forests, fisheries, food, and fair trade. Progress in Human Geography 30: 803–811.

Michelsen, J. 2001. Recent development and political acceptance of organic farming in Europe. Sociologia Ruralis 41: 3–20.

Mol, A.P.J. 2010. The future of transparency: Power, pitfalls and promises. Global Environmental Politics 10: 132–143.

Murdoch, J., T. Marsden, and J. Banks. 2000. Quality, nature, and embeddedness: Some theoretical considerations in the context of the food sector. Economic geography 76: 107–125.

Mutersbaugh, T., D. Klooster, M. Renard, and P. Taylor. 2005. Certifying rural space: Quality-certified products and rural governance. Journal of Rural Studies 21: 381–388.

Olowe, V.I.O., Y.A. Adeyemo, and O.O. Adeniregun. 2009. SESAME: The under-exploited organic oilseed. Journal of Science and Sustainable Development 2: 29–32.

Oosterveer, P., and D.A. Sonnenfeld. 2011. Food, globalization and sustainability. London and Sterling: Earthscan.

PDA. 2008. Rapport de pré-diagnostic de la filière sésame. Ouagadougou: GIZ.

Peck, J., and A. Tickell. 2002. Neoliberalizing space. Antipode 34: 380–404.

Portail sur le développement du Burkina Faso (2008) Le sésame au Burkina Faso, 1 sesame ouvre toi! http://www.faso-dev.net/IMG/article_PDF/Le-Sesame-au-Burkina-Faso-1-sesame.pdf. Accessed 9 March 2010.

PPMS. 2009. Atelier d'auto-évaluation de la mise en œuvre du Projet. Rapport, Projet de Production et de Marketing du Sésame dans le diocèse de Nouna. OCADES, Nouna.

Raynolds, L.T., D.L. Murray, and J. Wilkinson. 2007. Fair trade: The challenge of transforming globalization. London and New York: Routledge.

Reed, M., and G.C. Holt. 2006. Sociological perspectives of organic agriculture: An introduction. In Sociological perspectives of organic agriculture, ed. G.C. Holt, and M. Reed, 1–17. Oxfordshire and Cambridge: CABI.

Renting, H., T.K. Marsden, and J. Banks. 2003. Understanding alternative food networks: Exploring the role of short supply chains in rural development. Environment and Planning A 35: 393–411.

Robinson, G. 2004. Geographies of agriculture: Globalization, restructuring and sustainability. Essex: Pearson Education Ltd.

Rosin, C., and H. Campbell. 2009. Beyond bifurcation: Examining the conventions of organic agriculture in New Zealand. Journal of Rural Studies 25: 35–47.

Ton, G., J. Bijman, and J. Oorthuizen. 2007. Introduction. In Producer organizations and market chains: Facilitating trajectories of change in developing countries, ed. G. Ton, J. Bijman, and J. Oorthuizen, 11–19. Arnhem: Wageningen Academic Publishers.

Tovey, H. 1997. Food, environmentalism and rural sociology: On the organic farming movement in Ireland. Sociologia Ruralis 37: 21–37.

Traoré, T., and B. Son. 2009. Plan stratégique filière sésame. Ministère de l'Agriculture, de l'Hydraulique et des Ressources Halieutiques, Ouagadougou.

USAID. 2010. Ethiopia Agribusiness and Trade Expansion Program. Market Bulletin: Sesame Seed. Number 09.

Watts, D.C.H., B. Ilbery, and D. Maye. 2005. Making reconnections in agro-food geography: Alternative systems of food provision. Progress in Human Geography 29: 22–40.

Whatmore, S., P. Stassart, and H. Renting. 2003. What's alternative about alternative food networks? Environment and Planning A 35: 389–391.
Acknowledgments
This research was supported by the Netherlands Fellowship Programme. We are thankful to Frederic Bationo, Guiella Narh Gifty, and Mathieu Sawadogo for their collaboration and Paulin Bazié for field assistance. We are also very grateful to two anonymous reviewers for their insightful comments.
About this article
Cite this article
Glin, L.C., Mol, A.P.J. & Oosterveer, P. Conventionalization of the organic sesame network from Burkina Faso: shrinking into mainstream. Agric Hum Values 30, 539–554 (2013). https://doi.org/10.1007/s10460-013-9435-9
Accepted:

Published:

Issue Date:
Keywords
Organic sesame

Conventionalization

Alternative food economy

Governance

Trust

Burkina Faso