Abstract
Information is generally more memorable after it is studied and tested than when it is only studied. One must be cautious to use this phenomenon strategically, however, due to uncertainty about whether testing improves memorability for only tested material, facilitates learning of related non-tested content, or inhibits memory of non-tested material. 52 second-year Pharmacy students were asked to study therapeutic aspects of gastroesophageal reflux disease and peptic ulcer disease. One group was given 30 min to study. Another was given 20 min to study and 10 min to complete a 10-item test. Two weeks later a 40-item test was delivered to both groups that contained (a) the 10 learning phase questions, (b) 10 new questions drawn from the studied material, (c) 10 new questions about therapeutics in different disease states, and (d) 10 new questions drawn from more general pharmaceutical knowledge (e.g., basic physiology and drug characteristics). Moderate to large retrieval-enhanced learning effects were observed for both questions about material that was tested (22.9% difference in scores, p < 0.05, d = 0.60) and questions about material that was studied without being tested (18.9% difference, p < 0.05, d = 0.75). Such effects were not observed for questions that were not part of the study material: therapeutic questions that addressed different disease states (1.8% difference, p > 0.7, d = 0.08) or generic pharmaceutical questions (7.4% difference, p > 0.2, d = 0.32). Being tested made it more likely that students would report reviewing the material after the initial learning session, but such reports were not associated with better test performance. The benefit of mentally retrieving information from studied material appears to facilitate the retrieval of information that was studied without being tested. Such generalization of the benefit of testing can increase the flexibility of test-based pedagogic interventions.
This is a preview of subscription content, log in to check access.
Access options
Buy single article
Instant access to the full article PDF.
US$ 39.95
Price includes VAT for USA
Subscribe to journal
Immediate online access to all issues from 2019. Subscription will auto renew annually.
US$ 99
This is the net price. Taxes to be calculated in checkout.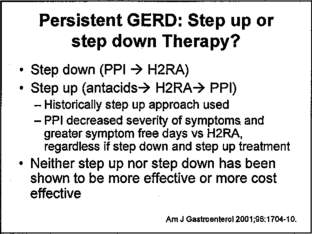 References
Anderson, M., Bjork, R. A., & Bjork, E. L. (1994). Remembering can cause forgetting: Retrieval dynamics in long-term memory. Journal of Experimental Psychology: Learning, Memory, and Cognition, 20(5), 1063–1087.

Baghdady, M., Carnahan, H., Lam, E. W., & Woods, N. N. (2014). Test-enhanced learning and its effect on comprehension and diagnostic accuracy. Medical Education, 48(2), 181–188.

Barnett, S. M., & Ceci, S. J. (2002). When and where do we apply what we learn? A taxonomy for far transfer. Psychological Bulletin, 128(4), 612–637.

Carpenter, S. K. (2012). Testing enhances the transfer of learning. Current Directions in Psychological Science, 21(5), 279–283.

Chan, J. C. K. (2009). When does retrieval induce forgetting and when does it induce facilitation? Implications for retrieval inhibition, testing effect, and text processing. Journal of Memory and Language, 61, 153–170.

Chan, J. C. K., McDermott, K. B., & Roediger, H. L. (2006). Retrieval-induced facilitation: Initially nontested material can benefit from prior testing of related material. Journal of Experimental Psychology: General, 135(4), 553–571.

Cranney, J., Ahn, M., McKinnon, R., Morris, S., & Watts, K. (2008). The testing effect, collaborative learning, and retrieval induced facilitation in a classroom setting. European Journal of Cognitive Psychology, 21(6), 919–940.

Dunlosky, J., Rawson, K. A., Marsh, E. J., Nathan, M. J., & Willingham, D. T. (2013). Improving students' learning with effective learning techniques: Promising directions from cognitive and educational psychology. Psychological Science in the Public Interest, 14(1), 4–58.

Eva, K. W., Bordage, G., Campbell, C., Galbraith, R., Ginsburg, S., Holmboe, E., et al. (2016). Towards a program of assessment for health professionals: From training into practice. Advances in Health Sciences Education, 21(4), 897–913.

Eva, K., & Regehr, G. (2010). Exploring the divergence between self-assessment and self-monitoring. Advances in Health Sciences Education, 16(3), 311–329.

Kromann, C. B., Jensen, M. L., & Ringsted, C. (2009). The effect of testing on skills learning. Medical Education, 43(1), 21–27.

Larsen, D. P., Butler, A. C., & Roediger, H. L., 3rd. (2008). Test-enhanced learning in medical education. Medical Education, 42(10), 959–966.

Larsen, D. P., & Dornan, T. (2013). Quizzes and conversations: Exploring the role of retrieval in medical education. Medical Education, 47(12), 1236–1241.

McLaughlin, K., & Coderre, S. (2015). The potential and conditional benefits of retrieval practice on learning. Advances in Health Sciences Education, 20(2), 321–324.

Mylopoulos, M., Brydges, R., Woods, N. N., Manzone, J., & Schwartz, D. L. (2016). Preparation for future learning: A missing competency in health professions education? Medical Education, 50(1), 115–123.

Newble, D. (2016). Revisiting 'The effect of assessments and examinations on the learning of medical students'. Medical Education, 50(5), 498–501.

Roediger, H. L., III, & Karpicke, J. D. (2006). The power of testing memory: Basic research and implications for educational practice. Perspectives on Psychological Science, 1, 181–210.

Schuwirth, L. W., & Van der Vleuten, C. P. (2011). Programmatic assessment: From assessment of learning to assessment for learning. Medical Teacher, 33(6), 478–485.

Smith, L. B. (2012). Medical school and on-line learning: Does optional attendance create absentee doctors? Medical Education, 46, 132–142.
Acknowledgements
The authors wish to thank Lucy Chan for her assistance with data collection and Dr. David Fielding for his contributions towards enabling this project to be completed.
Ethics declarations
Ethical approval
This study was approved by the Behavioural Research Ethics Board of University of British Columbia.
Previous presentations
The abstract of an earlier version of this article was presented at the Centre for Health Education Scholarship's Celebration of Scholarship, University of British Columbia.
About this article
Cite this article
Eva, K.W., Brady, C., Pearson, M. et al. The pedagogical value of testing: how far does it extend?. Adv in Health Sci Educ 23, 803–816 (2018). https://doi.org/10.1007/s10459-018-9831-4
Received:

Accepted:

Published:

Issue Date:
Keywords
Assessment-for-learning

Test-enhanced learning

Retrieval-enhanced learning

Retrieval-induced facilitation