Abstract
Ethiopia is one of the top five avocado producers in sub-Saharan Africa. Despite increasing recognition for its nutritional value and economic importance, information on smallholder avocado production systems across agro-climatic zones and determinants for tree productivity are literally lacking. Therefore, the objectives of this study were to examine the determinants for avocado tree holdings by smallholder farmers and investigate the effect of avocado production systems and management conditions on fruit yield by individual avocado trees in Southern Ethiopia. Data required for the study was collected through a combination of focus group discussions, household survey and field tree inventories. The data was analyzed using descriptive statistics, analyses of variance and linear regression methods using statistical software for social sciences (SPSS version 20). In the study region, avocado is mainly grown as an integral component of the coffee- and enset-based agroforestry systems. The number of avocado trees owned by smallholder producers was related to district, sex of household head, age of household head, educational status, land holding size, pest and disease damage and access to extension services. Productivity of avocado was significantly (p < 0.05) different between production systems. The highest avocado fruit yield was observed from trees grown in the coffee and enset-based agroforestry systems. However, the smallholder producers complain that the yields of coffee and enset grown under avocado trees could be very low. The total height of avocado trees was significantly (p < 0.05) different across the different production systems. The mean heights of matured (21–25 years old) avocado trees were 17.57 ± 0.86 m (±SE; N = 20) under coffee-based agroforestry system and 14.93 ± 1.24 m when grown as individual trees around homes. Proper extension support is needed to disseminate improved production techniques: encompassing proper tree spacing, tree training, pruning, soil amendments, growing optimum number of trees for successful pollination and improved harvesting.
Access options
Buy single article
Instant access to the full article PDF.
USD 39.95
Price excludes VAT (USA)
Tax calculation will be finalised during checkout.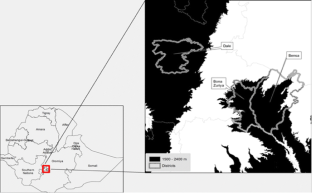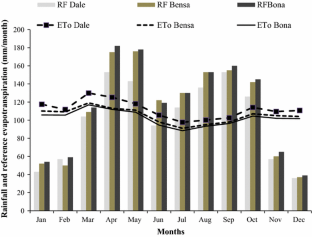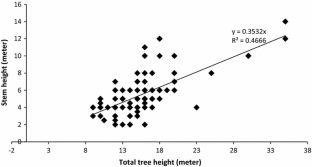 Notes
Zone is the third administrative unit above District and Peasant Administration in Ethiopia.

PAs (Peasant Associations) is the lowest administrative unit in Ethiopia.

One TLU is equivalent to 250 kg live weight on an animal.
References
Abebe T, Wiersum KF, Bongers F (2009) Spatial and temporal variation in crop diversity in agroforestry homegardens of southern Ethiopia. Agrofor Syst 78:309–322

Arnold JEM, Dewees PA (1995) Tree management in farmer strategies. Responses to agricultural intensification. Oxford University Press, Oxford, p 292

Asfaw Z, Agren GI (2007) Farmers' local knowledge and topsoil properties of agroforestry practices in Sidama, Southern Ethiopia. Agrofor Syst 71:35–48

Asfaw B, Lemenih M (2010) Traditional agroforestry systems as a safe haven for woody plant species: a case study from a topo-climatic gradient in South Central Ethiopia. For Trees Livelihood 19:359–377

Bergh BO (1974) The remarkable avocado flower. California Avocado Society Yearbook. 57:40-41

Bergh BO (1976) Factors affecting Avocado fruitfulness. Proceedings of the first international tropical fruit short course: the Avocado. University of California, Gainesville, pp 83–88

Bergh B (1992) Theorigin, nature, and genetic improvement of the Avocado. Calif Avoc Soc Yearb 76:61–75

Central statistical agency (2014) Agricultural sample survey. Statistical bulletin 532, Addis Ababa, pp 1–124

Davenport TL (1986) Avocado flowering. In: Janick J (ed) Horticultural reviews, vol 8. AVI Publishing Co Inc, Westport, pp 257–289

Degrande A, Schreckenberg A, Mbosso C, Anegbeh P, Okafor V, Kanmegn J (2006) Farmers' fruit tree-growing strategies in the humid forest zone of Cameroon and Nigeria. Agrofor Syst 67:159–175

Dicco-Bloom B, Crabtree BF (2006) The qualitative research interview. Med Educ 40:314–321

Edossa E (1997) Selection of avocado (Perseaamericana M.) for collection of desirable fruit characteristics and yield at Jimma. In: Proceedings of the 8th annual conference of the crop science society of Ethiopia, Addis Ababa, pp 26–35, 26–27 Feb 1997

Gibbs A (1997) Social research update: focus groups. http://sru.soc.surrey.ac.uk/SRU19.html

Green W (2003) Econometric analysis, 5th edn. Pearson Eduication, New Jersey

Gujarati DN (1995) Basic econometrics, 3rd edn. McGraw-Hill, New York. ISBN 0-07-025214-9

Haileslassie A, Priess J, Veldkamp E, Lesschen JP (2006) Smallholders' soil fertility management in the Central highlands of Ethiopia: implications for nutrient stocks, balances and sustainability of agroecosystems. Nutr Cycl Agroecosyst 75:135–146

Haileslassie A, Priess J, Veldkamp E, Lesschen JP (2007) Nutrient flows and balances at the field and farm scale: exploring effects of land-use strategies and access to resources. Agric Syst 94:459–470

Kader AA (1999) Fruit maturity, ripening and quality relationships. Proceedings International symposium on effect of pre- and post harvest factors on storage of Fruit. ACTA Hortl 485, 203–208

Kahuranga J, Alemayehu Y, Tadesse S, Bekele T (1993) Informal surveys to assess social forestry at Dibandiba and Aleta Wendo, Ethiopia. Agrofor Syst 24:57–80

Kassa M, Asfaw Z, Beyene S (2014) On-farm management of Perseaamericana (avocado) and its influence on some soil physic-chemical properties and maize yield: a case of Damot Gale, South Ethiopia. Adv Life Sci Technol 23:83–90

Kothari CR (2004) Research methodology: methods and techniques, 2nd edn. New Age International Publications, T. Nagar

Lahav EB, Gefen B, Zamet D (1996) The effect of girdling on the productivity of the Avocado. J Am Soc Hort Sci 96(3):396–398

Marshall MN (1996) The key informant techniques. Fam Pract 13(6):92–97

Martin G, Witney G (1995) Avocado field grafting anew. In: Proceedings of The World Avocado Congress III. pp 245–250

Megersa B, Alemu D (2013) The role of avocado production in coffee-based farming systems of South Western Ethiopia: the case of jimma zone. J Agric Sci Appl 2(2):86–95

Moges Y (2009) The impact of overstory trees on sustainable coffee (Coffeaarabica L.) production in Southern Ethiopia. Tönning, Der AndereVerlag, Germany

Shumeta Z (2010) Avocado production and marketing in Southwestern Ethiopia. Trends Agric Econ 3(4):190–206

Stassen PJC, Snijder B, Donkin DJ (1999) Results with spacing, tree training and orchard management in young avocado orchards. Rev Chapingo Ser Hort 5:159–164

Tadesse A (2011) Market chains analysis of fruits for Gommaworeda, Jimma zone, Oromia National regional state. MSc Thesis, Haromaya University, Ethiopia

Wolstenholme BN (1987) Theoretical and applied aspects of avocado yield as affected by energy budgets and carbon partitioning BN. S Afr Avoc Grow Assoc Yearb 10:58–61

Woyessa G, Berhanu T (2010) Trends of avocado (Perseaamericana M.) production and its constraints in ManaWoreda, Jimma zone: a potential crop for coffee diversification. Trends Hort Res, ISSN 1996-0735, doi: 10.3923/thr., 2010

Wünche JN, Lakso AN (2000) Apple tree physiology—implications for orchardand tree management. Compact Fruit Tree 33(3):82–88

Zekarias S (2010) Avocado production and marketing in Southwestern Ethiopia. Trends Agric Econom 3(4):190–206

Zentmyer GA (1987) Avocados around the world. Calif Avoc Soc Year 71:63–77
Acknowledgments
This study was financially supported by the Department of Foreign Affairs, Trade and Development of Canada through the Embassy of Canada at Addis Ababa. The authors are thankful to the Livestock and Irrigation Value Chains for Ethiopian Smallholders (LIVES) project of the International Livestock Research Institute (ILRI) and the smallholder farmers who voluntarily supported the research. The authors gratefully thank field data collectors, Kidane G/Hawariat and Seble Bekele.
About this article
Cite this article
Biazin, B., Haileslassie, A., Zewdie, T. et al. Smallholders' avocado production systems and tree productivity in the southern highlands of Ethiopia. Agroforest Syst 92, 127–137 (2018). https://doi.org/10.1007/s10457-016-0020-2
Received:

Accepted:

Published:

Issue Date:

DOI: https://doi.org/10.1007/s10457-016-0020-2
Keywords
Non-grafted avocado

Agroforestry

Tree height

Tree canopy

Harvesting