Abstract
Shifting cultivation is a common agricultural practice that is the basis of subsistence for many rural populations throughout the Tropics. The recent strong trend towards shorter fallow periods has led to widespread concern about declines in soil fertility, crop yields, and food security. Unlike most research on this problem, we focus here on steeply sloped regions such as Mizoram state in northeast India where most land is at an incline of >33°, and the potential for relatively large soil erosional losses may necessitate distinctive solutions. Our goal is to review the relevant literature so as to optimize the direction and quality of future science research on shifting cultivation in Mizoram. Our analysis suggests that the most promising options for improving shifting cultivation are nutrient and water supplementation, optimising crop choice, extending the site use period, enhancing the fallow recovery rate, and controlling the burns and their environmental impacts. Promising alternatives for replacing shifting cultivation include inter-row cropping between contour hedgerows of nitrogen-fixing shrubs, slope terracing, agroforestry with anti-erosional plants, and bamboo forest harvesting. In addition, we identify the principal research questions that should be addressed before each of these options can be evaluated and recommended as part of land use planning initiatives. Overall, we conclude that intelligent and careful use of commercial fertilizer in combination with organic matter additions is likely to be an important feature of many of the solutions to the problem of shortening fallow periods in shifting cultivation on steep slopes.
This is a preview of subscription content, log in to check access.
Access options
Buy single article
Instant access to the full article PDF.
US$ 39.95
Price includes VAT for USA
Subscribe to journal
Immediate online access to all issues from 2019. Subscription will auto renew annually.
US$ 199
This is the net price. Taxes to be calculated in checkout.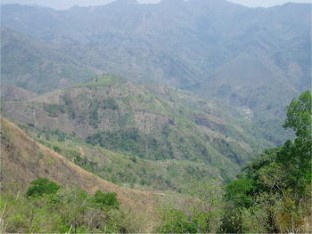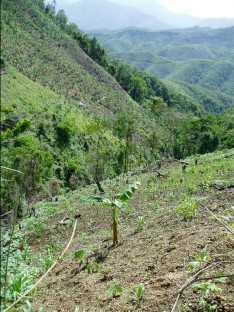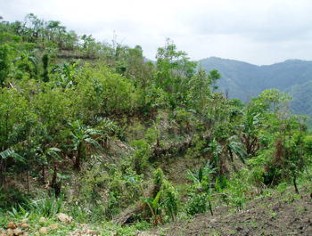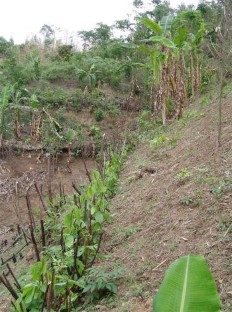 References
Alavanja MCR, Hoppin JA, Kamel F (2004) Health effects of chronic pesticide exposure: cancer and neurotoxicity. Annu Rev Public Health 25:155–197

Amundson R, Jenny H (1997) Thinking of biology: on a state factor model of ecosystems. Bioscience 47:536–543

Anonymous (2009a) Draft report of the inter-ministerial national task force on rehabilitation of shifting cultivation land. Report submitted to the Ministry of Environment and Forests, Government of India. pp 95

Anonymous (2009b) Land-use and Jhum cultivation in Manipur: problems, prospects and alternatives

Anonymous (2009c) New land use policy: executive summary. Government of Mizoram, Aizawl

Bhatt BP, Singha LB, Satapathy KK, Sharma YP, Bujarbaruah KM (2010) Rehabilitation of shifting cultivation through agroforestry: a case study in eastern Himalaya. India J Trop For Sci 22:13–20

Borthakur DN (2002) Jhum cultivation in North-East India: problems, potentialities and strategies. ICAR Research Complex for NEH Region, Shillong

Bruun TB, de Neergaard A, Lawrence D, Ziegler AD (2009) Environmental consequences of the demise in swidden cultivation in Southeast Asia: carbon storage and soil quality. Humn Ecol 37:375–388

Cairns M, Garrity DP (1999) Improving shifting cultivation in Southeast Asia by building on indigenous fallow management strategies. Agrofor Syst 47:37–48

Champion HG, Seth SK (1968) A revised survey of the forest types of India. Delhi

Chapin FS III, Matson PA, Mooney HA (2002) Principles of terrestrial ecosystem ecology. Springer, New York

Craswell ET, Sajjapongse A, Howlett DJB, Dowling AJ (1997) Agroforestry in the management of sloping lands in Asia and the Pacific. Agrofor Syst 38:121–137

Ducourtieux O, Visonnavong P, Rossard J (2006) Introducing cash crops in shifting cultivation regions: the experience with cardamom in Laos. Agrofor Syst 66:65–76

Dupin B, de Rouw A, Phantahvong KB, Valentin C (2009) Assessment of tillage erosion rates on steep slopes in northern Laos. Soil Tillage Res 103:119–126

Eastmond A, Faust B (2006) Farmers, fires, and forests: a green alternative to shifting cultivation for conservation of the Maya forest? Landsc Urban Plan 74:267–284

FAO (1957) Shifting cultivation. Unasylva 11:9–11

Foote RL, Grogan P (2010) Soil carbon accumulation during temperate forest succession on abandoned low productivity agricultural lands. Ecosystems 13:795–812

Fujisaka S (1991) A diagnostic survey of shifting cultivation in northern Laos: targeting research to improve sustainability and productivity. Agrofor Syst 13:95–109

Jha LK, Lalnunmawia F (2003) Agroforestry with bamboo and ginger to rehabilitate degraded areas in North East India. J Bamboo Rattan 2:103–109

Kato MSA, Kato OR, Denich M, Vlek PLG (1999) Fire-free alternatives to slash-and-burn for shifting cultivation in the eastern Amazon region: the role of fertilizers. Field Crops Research 62:225–237

Kesavachandran CN, Fareed M, Pathak MK, Bihari V, Mathur N, Srivastava AK (2009) Adverse health effects of pesticides in Agrarian populations of developing countries. Rev Environ Contam Toxicol 33–52

Knops JMH, Tilman D (2000) Dynamics of soil nitrogen and carbon accumulation for 61 years after agricultural abandonment. Ecology 81:88–98

Lalnunmawia F (2002) Comparative studies on growth and productivity of three edible bamboo species grown with ginger crop. Mizoram, Aizawl

Lawrence D, Schlesinger WH (2001) Changes in soil phosphorus during 200 years of shifting cultivation in Indonesia. Ecology 82:2769–2780

Lehmann J (2007) Bio-energy in the black. Front Ecol Environ 5:381–387

Madhav RG, Rao RIV (1998). Global scenario of R&D status and needs for sustainable management of bamboo resources. IDRC and INBAR, New Delhi, pp 65

Maithani BP (2005) Shifting cultivation in north-east India: Policy, issues and options. Mittal publications, New Delhi

McClure FA (1956) Bamboo in the economy of the oriental peoples. Econ Bot: 335–361

Mertz O (2002) The relationship between length of fallow and crop yields in shifting cultivation: a rethinking. Agrofor Syst 55:149–159

Mertz O, Padoch C, Fox J, Cramb RA, Leisz SJ, Lam NT, Vien TD (2009) Swidden Change in Southeast Asia: Understanding causes and consequences. Hum Ecol 37:259–264

Misra S (2010) Budget pitches for agriculture. Down to Earth, New Delhi, p 14

Mooney HA, Cropper A, Reid W (2005) Confronting the human dilemma: how can ecosystems provide sustainable services to society? Nature 434:561–562

Ramakrishnan PS (1992) Shifting agriculture and sustainable development: an interdisciplinary study from north-eastern India Parthenon, Paris

Ramakrishnan PS, Toky OP (1981) Soil nutrient status of hill agro-ecosystems and recovery after slash and burn agriculture (jhum) in northeastern India. Plant Soil 60:41–64

Rao PEVS, Puutanna K (2000) Nitrates, agriculture and environments. Curr Sci: 1163–1168

Roder W, Phengchanh S, Maniphone S (1997) Dynamics of soil and vegetation during crop and fallow period in slash-and-burn fields of northern Laos. Geoderma 76:131–144

Schmidt-Vogt D, Leisz SJ, Mertz O, Heinimann A, Thiha T, Messerli P, Epprecht M, Cu PV, Chi VK, Hardiono M, Dao TM (2009) An assessment of trends in the extent of Swidden in Southeast Asia. Hum Ecol 37:269–280

Singh KB, Savant PV (2000) Social forestry for rural development in Mizoram. Linkmen Publications, Aizawl, p 57

Singh KD, Sinha B, Ashutosh S (2010) Techniques of survey and planning for conservation and sustainable use of biodiversity in Mizoram. Ministry of Environment and Forests, Delhi

Stromgaard P (1992) Immmediate and long-term effects of fire and ash fertilization on a Zambian miombo woodland soil. Agric Ecosyst Environ 41:19–37

Sun H, Tang Y, Xie JS (2008) Contour hedgerow intercropping in the mountains of China: a review. Agrofor Syst 73:65–76

Tacio HD (1993) Sloping agricultural land technology (SALT): a sustainable agroforestry scheme for the uplands. Agrofor Syst 22:145–152

Tanaka S, Ando T, Funakawa S, Sukhrun C, Kaewkhongkha T, Sakurai K (2001) Effect of burning on soil organic matter content and N mineralization under shifting cultivation system of Karen people in northern Thailand. Soil Sci Plant Nutr 47:547–558

Tawnenga SU, Tripathi RS (1996) Evaluating second year cropping on jhum fallows in Mizoram, north-eastern India: phytomass dynamics and primary productivity. J Biosci 21:563–575

Tawnenga SU, Tripathi RS (1997a) Evaluating second year cropping on jhum fallows in Mizoram, north-eastern India: energy and economic efficiencies. J Biosci 22:605–613

Tawnenga SU, Tripathi RS (1997b) Evaluating second year cropping on jhum fallows in Mizoram, north-eastern India: soil fertility. J Biosci 22:615–625

Thomaz EL (2009) The influence of traditional steep land agricultural practices on runoff and soil loss. Agric Ecosyst Environ 130:23–30

Toky OP, Ramakrishnan PS (1981a) Cropping and yields in agricultural systems of the northeastern hill region of India. Agro-Ecosystems 7:11–25

Toky OP, Ramakrishnan PS (1981b) Run-off and infiltration losses related to shifting agriculture (jhum) in northeastern India. Environ Conserv 8:313–321

Toky OP, Ramakrishnan PS (1983a) Secondary succession following slash and burn agriculture in northeastern India.1. Biomass litterfall and productivity. J Ecol 71:735–745

Toky OP, Ramakrishnan PS (1983b) Secondary succession following slash and burn agriculture in northeastern India. 2 nutrient cycling. J Ecol 71:747–757

Tripathi SK, Singh KP (1994) Productivity and nutrient cycling in recently harvested and mature bamboo savannas in the dry tropics. J Appl Ecol 31:109–124

Tripathi SK, Singh KP, Singh PK (1999) Temporal changes in spatial pattern of fine-root mass and nutrient concentrations in Indian bamboo savanna. Appl Veg Sci 2:229–238

Turkelboom F, Poesen J, Trebuil G (2008) The multiple land degradation effects caused by land-use intensification in tropical steeplands: a catchment study from northern Thailand. Catena 75:102–116

Ziegler AD, Bruun TB, Guardiola-Claramonte M, Giambelluca TW, Lawrence D, Lam NT (2009) Environmental consequences of the demise in Swidden cultivation in montane mainland Southeast Asia: hydrology and geomorphology. Hum Ecol 37:361–373
Acknowledgments
We are very grateful to Prof. H. Lalramnghinglova, Drs. Lalnundanga, Lalnilawma, R. C. Laha, and Tawnenga, as well as S. Kumar and B. Lalrinthara for many useful discussions on the topic of shifting cultivation. We appreciate Linda Cameron's and Erin Jaggard's comments on an earlier version of this manuscript, and the materials provided by Dr. Karan Singh. Finally, many thanks to Mr. H. Lalhmingmawia for the on-site tour of his SALT trial farm near Lunglei, and for his hospitality. This research was supported by NSERC and Queen's University.
About this article
Cite this article
Grogan, P., Lalnunmawia, F. & Tripathi, S.K. Shifting cultivation in steeply sloped regions: a review of management options and research priorities for Mizoram state, Northeast India. Agroforest Syst 84, 163–177 (2012). https://doi.org/10.1007/s10457-011-9469-1
Received:

Accepted:

Published:

Issue Date:
Keywords
Agriculture

Fire

Hill

Jhum

Land-use policy

Slash and burn

Swidden