Abstract
During defecation, solid, semisolid or liquid stools are eliminated via the anus in a complex physiological process. Up to 25% of the population are affected by anorectal disorders that are poorly recognized and treated. We developed a new bionics device, a simulated stool named Fecobionics, to replace several current tests of anorectal function. Fecobionics was developed to simulate the defecation process that depends on rectal forces, the anorectal size angle, and anorectal size and sensitivity. Fecobionics provided axial pressure signatures, measurement of bending (anorectal angle) and geometric mapping in a single examination. It had the consistency and shape of normal stool. The device had a soft core with embedded electronics and a bag for distension. The paper describes the device development and validation. Furthermore, data were obtained in preliminary experiments in pigs, healthy human subjects and patients with focus on four important features of the system, i.e. measurements of pressure signatures, bending characteristics, impedance measurements and data transmission. Accurate pressure and orientation data as well as geometric profiles were successfully obtained on the bench as well as in vivo in pigs and human subjects during defecation. Fecobionics is a novel technology imitating defecation. The clinical future ultimately depends on its ability to impact on daily treatment of anorectal disorders. A potential long-term clinical application is use of the device for biofeedback training for dyssynergic defecation.
This is a preview of subscription content,
to check access.
Access this article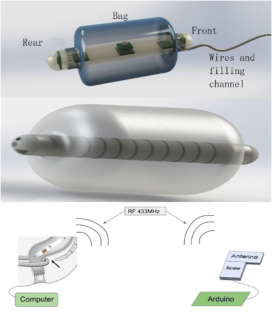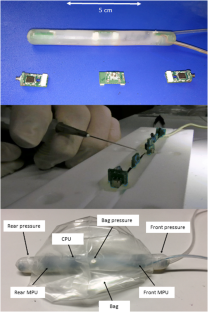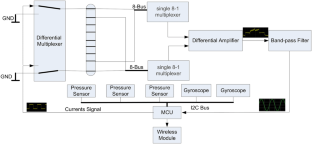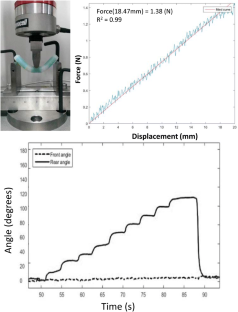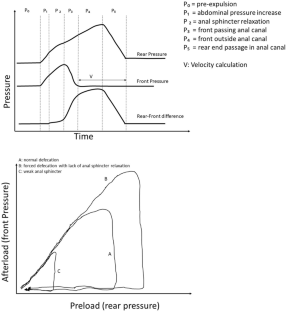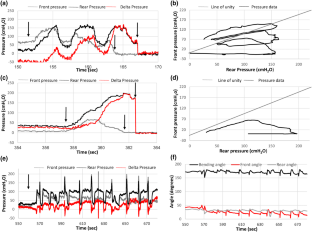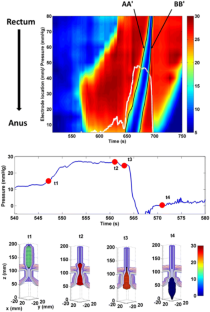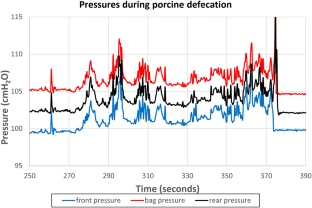 References
Andersen, I. S., H. Gregersen, S. Buntzen, J. C. Djurhuus, and S. Laurberg. New probe for measurements of dynamic changes in the rectum. Neurogastroenterol. Motil. 16(1):99–105, 2004.

Bharucha, A. E., A. Wald, P. Enck, and S. Rao. Functional anorectal disorders. Gastroenterology 130:1510–1518, 2006.

Bock, D. C., A. C. Marschilok, K. J. Takeuchi, and E. S. Takeuchi. Batteries used to power implantable biomedical devices. Electrochim. Acta 1:84, 2012.

Caetano, A. C., A. Santa-Cruz, and C. Rolanda. Digital rectal examination and balloon expulsion test in the study of defecatory disorders: are they suitable as screening or excluding tests? Can. J. Gastroenterol. Hepatol. 2016:8654314, 2016; (Epub 26 Oct 2016).

Gregersen, H., and J. C. Djurhuus. Impedance planimetry. A new approach to biomechanical wall properties in the intestine. Dig. Dis. 9:332–340, 1991.

Gregersen, H., and J. Christensen. Clinical Biomechanics in the Gut. An Introduction. Bentham Scientific Publishers, 2016. ISBN 978-1-68108-119-9 eISBN 978-1-68108-118-2.

Gregersen, H., K. Krogh, and D. Liao. Fecobionics: integrating anorectal function measurements. Clin. Gastroenterol. Hepatol. 16:981–983, 2018.

Gregersen, H., K. Orvar, and J. Christensen. Biomechanical properties of duodenal wall and duodenal tone during phase I and phase II of the MMC. Am. J. Physiol. 263(Gastrointest Liver Physiol 26):G795–G801, 1992.

Heaton, K. W., J. Radvan, H. Cripps, R. A. Mountford, F. E. Braddon, and A. O. Hughes. Defecation frequency and timing, and stool form in the general population: a prospective study. Gut 33:818–824, 1992.

Higgins, W. T. A comparison of complementary and Kalman filtering. IEEE Trans. Aerosp. Electron. Syst. 3:321–325, 1975.

Jihansson, J. Wireless Communication with Medical Implants: Antennas and Propagation. Lund: Lund University Publications, p. 8, 2004.

Jones, M. P., J. Post, and M. D. Crowell. High-resolution manometry in the evaluation of anorectal disorders: a simultaneous comparison with water-perfused manometry. Am. J. Gastroenterol. 102:850–855, 2007.

Mahieu, P., J. Pringot, and P. Bodart. Defecography: I. Description of a new procedure and results in normal patients. Gastrointest. Radiol. 9:247–251, 1984.

Mehmer, Y., D. Tharaka, and K. Ho. Wireless telemetry for electronic pill technology. In: IEEE Xplore Conference, 2009. https://doi.org/10.1109/ICSENS.20095398440.

Mehmet, Y., and D. Tharaka. Easy-to-swallow wireless telemetry. IEEE Microw. Mag. 13:90–101, 2012.

Mion, F., A. Garros, F. Subtil, H. Damon, and S. Roman. Anal sphincter function as assessed by 3D high definition anorectal manometry. Clin. Res. Hepatol. Gastroenterol. 2018. https://doi.org/10.1016/j.clinre.2017.12.004.

Palit, S., N. Thin, C. H. Knowles, P. J. Lunniss, A. E. Bharucha, and S. M. Scott. Diagnostic disagreement between tests of evacuatory function: a prospective study of 100 constipated patients. Neurogastroenterol. Motil. 28:1589–1598, 2016.

Pelsang, R. E., S. S. Rao, and K. Welcher. FECOM: a new artificial stool for evaluating defecation. Am. J. Gastroenterol. 94:183–186, 1999.

Rao, S. S., A. E. Bharucha, G. Chiarioni, R. Felt-Bersma, C. Knowles, A. Malcolm, and A. Wald. Functional anorectal disorders. Gastroenterology 150:1430–1442, 2016.

Rao, S. S., K. Seaton, M. Miller, K. Brown, I. Nygaard, P. Stumbo, B. Zimmerman, and K. Schulze. Randomized controlled trial of biofeedback, sham feedback, and standard therapy for dyssynergic defecation. Clin. Gastroenterol. Hepatol. 5:331–338, 2007.

Sørensen, G., D. Liao, L. Lundby, L. Fynne, S. Buntzen, H. Gregersen, S. Laurberg, and K. Krogh. Distensibility of the anal canal in patients with idiopathic fecal incontinence: a study with the Functional Lumen Imaging Probe. Neurogastroenterol. Motil. 26:255–263, 2014.

US Food and Drug Administration. Radio Frequency Wireless Technology in Medical Devices: Guidance for Industry and Food and Drug Administration Staff. 2014.

Yamada, T. Textbook of Gastroenterology. Blackwell Pub., 2009, pp. 1717–1744. ISBN 9781405169110.
Acknowledgments
The work was supported by a CUHK Start Up Grant, RCG Grant # 14106717, Karen Elise Jensens Foundation, and a NIH SBIR Phase 1 Grant. Simon Ng, Kaori Futaba, Tony Mak, Abbey Chen, Cherry Wong and Wing Wa are thanked for providing the data from patients. The authors had full access to all of the data, devices and materials used in the study and take complete responsibility for the integrity of the data and the accuracy of the data analysis and interpretation of outcomes.
Conflict of interest
Hans Gregersen has filed applications for patents on the technology.
Additional information
Associate Editor Ender A. Finol oversaw the review of this article.
About this article
Cite this article
Sun, D., Huang, Z., Zhuang, Z. et al. Fecobionics: A Novel Bionics Device for Studying Defecation. Ann Biomed Eng 47, 576–589 (2019). https://doi.org/10.1007/s10439-018-02149-1
Received:

Accepted:

Published:

Issue Date:

DOI: https://doi.org/10.1007/s10439-018-02149-1
Keywords