Abstract
Laparoscopic colectomy is the gold standard in the treatment of malignant tumours arising in the mucosa of the colon wall. The procedure is performed under general endotracheal anaesthesia and involves establishing a pneumoperitoneum with the patient in the Trendelenburg position. However this position can cause anaesthetic difficulties due to excess blood flow to the head and neck, increased pressure on the diaphragm and increased venous pressure. In the absence of steep head-down positioning, the bowels fall or "spill" into the operating field, obstructing the surgical space. The primary goal of this work is to design an atraumatic laparoscopic retractor to minimise the Trendelenburg position whilst effectively retracting the bowels from the operating field. This work details the design, evaluation and optimisation of a novel, hand held, inflatable, laparoscopic retractor, through physical experimentation, computer simulation, and pre-clinical animal investigation. The optimised design for the inflatable retractor performs in line with simulated expectations, and was successfully tested for safety and technical feasibility in vivo in a porcine model, where the bowels were effectively removed from the operating space whilst the model remained in the supine position. These initial results represent a promising approach for the mitigation of the Trendelenburg position, whilst effectively retracting the bowels during laparoscopic colectomy, using this atraumatic, inflatable retractor.
Access options
Buy single article
Instant access to the full article PDF.
US$ 39.95
Tax calculation will be finalised during checkout.
Subscribe to journal
Immediate online access to all issues from 2019. Subscription will auto renew annually.
US$ 119
Tax calculation will be finalised during checkout.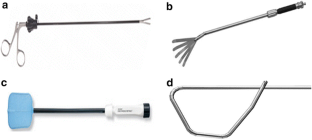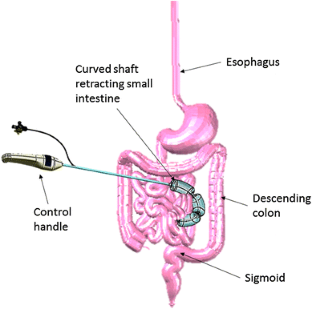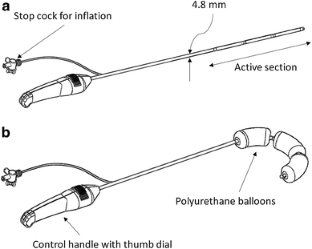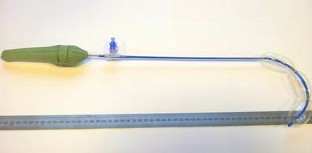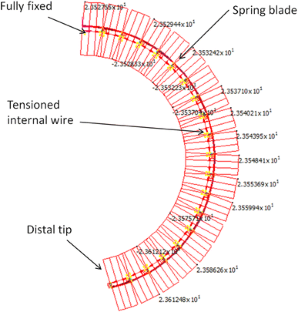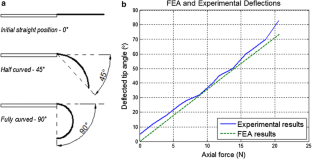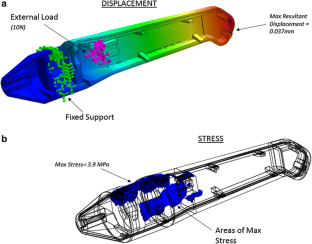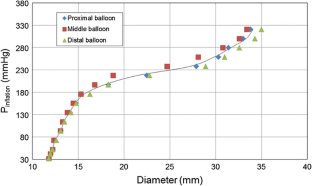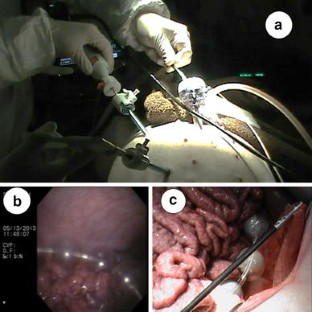 References
1.

Ahad, S., and E. J. Figueredo. Laparoscopic colectomy. Medscape Gen. Med. 9:37, 2007.

2.

Ballinger, A. B., and C. Anggiansah. Colorectal cancer. BMJ 335:715–718, 2007.

3.

Bishoff, J. T., M. E. Allaf, W. Kirkels, R. G. Moore, L. R. Kavoussi, and F. Schroder. Laparoscopic bowel injury: incidence and clinical presentation. J. Urol. 161:887–890, 1999.

4.

Brooks, P. G. New laparoscopic retractors. J. Am. Assoc. Gynecol. Laparosc. 1:60–61, 1993.

5.

Cartmill, J. A., A. J. Shakeshaft, W. R. Walsh, and C. J. Martin. High pressures are generated at the tip of laparoscopic graspers. ANZ J. Surg. 69:127–130, 1999.

6.

Chang, G. J. Laparoscopic treatment of colorectal neoplasia. Curr. Treat. Options Gastroenterol. 9:256–264, 2006.

7.

De Visser, H., E. A. M. Heijnsdijk, J. L. Herder, and P. V. Pistecky. Forces and displacements in colon surgery. Surg. Endosc. 16:1426–1430, 2002.

8.

Den Boer, K. T., J. L. Herder, W. Sjoerdsma, D. W. Meijer, D. J. Gouma, and H. G. Stassen. Sensitivity of laparoscopic dissectors. What can you feel? Surg. Endosc. 13:869–873, 1999.

9.

Heijnsdijk, E. A. M., J. Dankelman, and D. J. Gouma. Effectiveness of grasping and duration of clamping using laparoscopic graspers. Surg. Endosc. 16:1329–1331, 2002.

10.

Kalmar, A. F., L. Foubert, J. F. A. Hendrickx, A. Mottrie, A. Absalom, E. P. Mortier, and M. M. R. F. Struys. Influence of steep Trendelenburg position and CO2 pneumoperitoneum on cardiovascular, cerebrovascular, and respiratory homeostasis during robotic prostatectomy. Br. J. Anaesth. 104:433–439, 2010.

11.

Kienle, P., J. Weitz, M. Koch, and M. W. Bu. Laparoscopic surgery for colorectal cancer. Color. Dis. 8:33–36, 2006.

12.

Ladwa, N., M. S. Sajid, N. K. Pankhania, P. Sains, and M. K. Baig. Retraction techniques in laparoscopic colorectal surgery: a literature-based review. Colorectal Dis. 15:936–943, 2013.

13.

Lee, S. W. Laparoscopic procedures for colon and rectal cancer surgery. Clin. Colon Rectal Surg. 22:218–224, 2009.

14.

Leonardi, M. J., M. L. McGory, and C. Y. Ko. Quality of care issues in colorectal cancer. Clin. Cancer Res. 13:6897–6902, 2007.

15.

Milsom, J. W., B. Böhm, and K. Nakajima. Laparoscopic Colorectal Surgery. Springer, 2006. At http://books.google.ie/books?id=pNnaFIPItcUC

16.

Milsom, J. W., B. Böhm, K. A. Hammerhofer, V. Fazio, E. Steiger, and P. Elson. A prospective, randomized trial comparing laparoscopic versus conventional techniques in colorectal cancer surgery: a preliminary report. J. Am. Coll. Surg. 187:46–54, 1998.

17.

Ota, D. M. Laparoscopic colectomy for cancer: a favorable opinion. Ann. Surg. Oncol. 2:3–5, 1995.

18.

Rist, M., T. M. Hemmerling, R. Rauh, E. Siebzehnrübl, and K. E. Jacobi. Influence of pneumoperitoneum and patient positioning on preload and splanchnic blood volume in laparoscopic surgery of the lower abdomen. J. Clin. Anesth. 13:244–249, 2001.

19.

Siegel, R., D. Naishadham, and A. Jemal. Cancer statistics, 2012. CA. Cancer J. Clin. 62:10–29, 2012.

20.

Sjoerdsma, W., J. L. Herder, M. J. Horward, A. Jansen, J. J. G. Bannenberg, and C. A. Grimbergen. Force transmission of laparoscopic grasping instruments. Minim. Invasive Ther. Allied Technol. 6:274–278, 1997.

21.

Wilcox, S., and L. D. Vandam. Alas, poor Trendelenburg and his position! A critique of its uses and effectiveness. Anesth. Analg. 67:574–578, 1988.
Acknowledgments
The authors thank the Biological Services Unit and UCC Department of Physiology for facilitating the pre-clinical animal investigation, in particular Mr. Kieran McManamon, and Dr. Therese Ruane-O'Hora.
Disclosures
The authors of this paper have no conflict of interest or financial ties to disclose.
Additional information
Associate Editor Joel D. Stitzel oversaw the review of this article.
Electronic supplementary material
Below is the link to the electronic supplementary material.
Supplementary material 1 (MP4 21188 kb)
About this article
Cite this article
O'Shea, C., Kelliher, D., Andrews, E. et al. Design, Development and Evaluation of an Inflatable Retractor for Atraumatic Retraction in Laparoscopic Colectomy. Ann Biomed Eng 42, 1942–1951 (2014). https://doi.org/10.1007/s10439-014-1029-1
Received:

Accepted:

Published:

Issue Date:
Keywords
Laparoscopic colectomy

Laparoscopic instruments

Inflatable retractor

Bowel retraction

Atraumatic retractor