Abstract 
This work presents a new analytical and metallographic examination of fragmentary objects and components from Igbo-Ukwu, eastern Nigeria dating to approximately the ninth to twelfth centuries AD. These objects are thought to be part of the early accidental discoveries within the compound of Isaiah Anozie, collected in 1939 by the local District Officer, Frank Carpenter, in Igbo-Ukwu. As such, they pre-date the excavations undertaken by Thurstan Shaw and his team in 1959–1960 and 1964, and therefore have no primary archaeological context. The accidental and excavated finds from the site of Igbo Isaiah formed part of the contents of what is believed to be a storeroom for regalia. Previous analytical and metallographic studies on the copper alloy objects from Igbo-Ukwu have concluded that they were predominantly lost-wax (cire perdue) castings of bronze or leaded bronze. The present study establishes that while some of the fragmentary objects were cast, many of the components of composite objects, including wires, twisted handles, chain links, and bosses (spiral ornaments), had been expertly hammered into shape and annealed. Furthermore, the hammered items tended to be unalloyed copper whereas the cast objects were alloyed metal. This demonstrates that the Igbo-Ukwu smiths were fully aware of the properties of the metals they were using and made careful decisions about the selection of these metals and the choice of techniques used to produce specific objects and/or components. The trace element composition of the pieces indicates that most of the metal is likely to have come from the nearby source at Abakaliki.
Résumé
Ce travail présente un nouvel examen analytique et métallographique d'objets et de composants fragmentaires provenant d'un site á Igbo-Ukwu, dans l'est du Nigeria, datant d'environ 9ème-12ème siècles après JC..On pense que ces objets ont fait partie des premières découvertes accidentelles dans l'enceinte d'Isaiah Anozie, recueillies en 1939 par l'officier de district local, Frank Carpenter, à Igbo-Ukwu. En tant que tels, ils sont antérieurs aux fouilles entreprises par Thurstan Shaw et son équipe en 1959–1960 et 1964 et n'ont donc pas de contexte archéologique primaire. On pense que les découvertes accidentelles et excavées sur le site d'Igbo Isaïe ont formé le contenu d'un entrepôt pour les insignes. Des études analytiques et métallographiques antérieures sur les objets en alliage de cuivre d'Igbo-Ukwu ont conclu qu'il s'agissait principalement de pieces à la cire perdue de bronze ou de bronze au plomb. La présente étude établit que, bien que certains des objets fragmentaires aient été coulés, de nombreux composants d'objets composites, y compris des fils, des poignées torsadées, des maillons de chaîne et des bossages (ornements en spirale), avaient été habilement martelés pour façonner et recuits. De plus, les objets martelés avaient tendance à être en cuivre non allié alors que les objets coulés étaient en métal allié. Cela démontre que les forgerons Igbo étaient pleinement conscients des propriétés des métaux qu'ils utilisaient et prenaient des décisions prudentes concernant la sélection de ces métaux et le choix des techniques utilisées pour produire des objets / composants spécifiques d'objets. La composition en oligo-éléments des pièces indique que la majeure partie du métal provient probablement de la source voisine d'Abakaliki.
Access options
Buy single article
Instant access to the full article PDF.
USD 39.95
Price excludes VAT (USA)
Tax calculation will be finalised during checkout.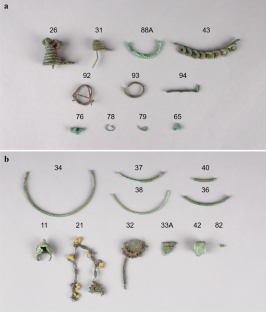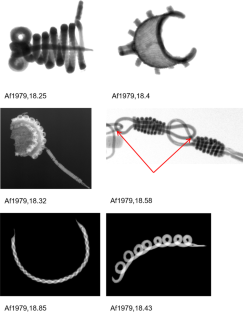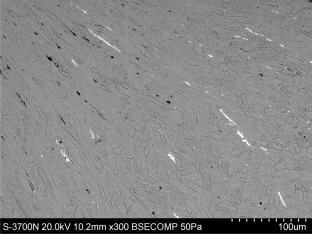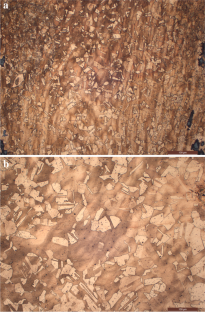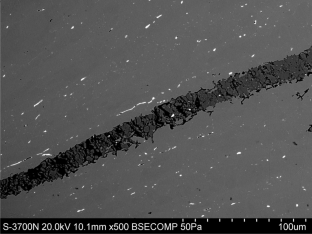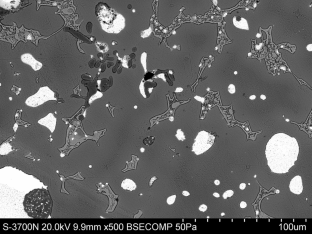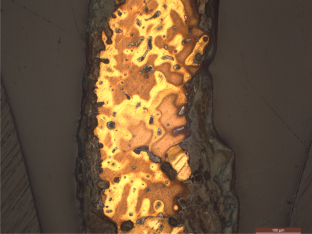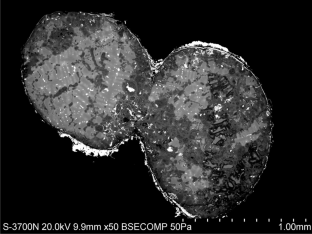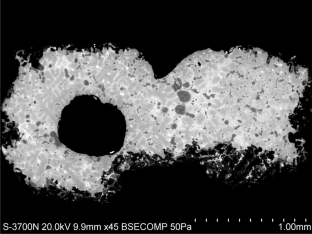 References 
Ben-Amos, G. P. (2003). 'Brass never rusts, lead never rots': Brasscasting in the Edo Kingdom of Benin. In F. Herreman (Ed.), Material Differences, Art and Identity in Africa (pp. 103–111). Museum of African Art.

British Museum (1956a). Department of Africa, Oceania and the Americas Archives. Africa, Collection File: Af1956,15.1-5.

British Museum (1956b). Central Archives. Standing Committee, 12 May 1956, p. 6827.

Chikwendu, V. E., & Umeji, A. C. (1979). Local sources of raw materials for the Nigerian bronze, brass industry. West African Journal of Archaeology, 9, 151–165.

Chikwendu, V. E., Craddock, P. T., Farquhar, R. M., Shaw, T., & Umeji, A. C. (1989). Nigerian sources of copper, lead and tin for the Igbo-Ukwu bronzes. Archaeometry, 31(1), 27–36.

Craddock, P. T. (1985). Medieval copper alloy production and West African bronze analyses – Part I. Archaeometry, 27(1), 17–41.

Craddock, P. T., & Picton, J. (1986). Medieval copper alloy production and West African bronze analyses – Part II. Archaeometry, 28(1), 3–32.

Craddock, P. T., Ambers, J., Hook, D. R., Farquhar, R. M., Chikwendu, V. E., Umeji, A. C., & Shaw, T. (1997). Metal sources and the bronzes from Igbo-Ukwu Nigeria. Journal of Field Archaeology, 24(4), 405–429.

Dark, P. J. C. (1973). An introduction to Benin art and technology. Clarendon Press.

Fenn, T. R., Killick, D. J., Chesley, J., Magnavita, S., & Ruiz, J. (2009). Contacts between West Africa and Roman North Africa: Archaeometallurgical results from Kissi, Northeastern Burkino Faso. In S. Magnavita, L. Koté, P. Breunig, & O.A. Idé (Eds.). Crossroads: Cultural and technological developments in first millennium BC / AD West Africa (pp. 119–146). Journal of African Archaeology Monograph Series 2. Africa Magna Verlag.

Field, J. O. (1940). Bronze castings found at Igbo Southern Nigeria. Man, 40(1), 1–6.

Garrard, T. (1980). Akan weights and the gold trade. Longman.

Herbert, E. W. (2003). Red gold of Africa: Copper in precolonial history and culture. University of Wisconsin Press.

Jones, G. I. (1939). Ibo bronzes from the Awka Division. Nigerian Field, 8(4), 164–167.

Peek, P. (2020). The Lower Niger bronzes: Beyond Igbo-Ukwu, Ife, and Benin. Routledge.

Peek, P. M., & Picton, J. (2016). The resonance of Osun across a millennium of Lower Niger history. African Arts, 49(1), 40–55.

Platte, E. (2010). Bronze head from Ife. The British Museum Press.

Shaw, T. (1965). Spectrographic analyses of the Igbo and other Nigerian bronzes. Archaeometry, 8, 86–95.

Shaw, T. (1968). The making of the Igbo vase. Ibadan, 25, 15–20.

Shaw, T. (1969). Further spectrographic analyses of Nigerian bronzes. Archaeometry, 11, 85–98.

Shaw, T. (1970). Igbo-Ukwu: An account of archaeological discoveries in Eastern Nigeria (Vol. 2). Faber.

Shaw, T. (1973). The Igbo-Ukwu Bronzes. African Arts, 6(4), 18–19.

Shaw, T. (1975). Those Igbo-Ukwu radiocarbon dates: Facts, fictions and probabilities. The Journal of African History, 16(4), 503–517.

Shaw, C. T. (1977). Unearthing Igbo-Ukwu. Oxford University Press.

Shaw, T. (1995). Those Igbo-Ukwu Dates Again. Nyame Akuma, 4, 43.

Sotheby & Co. (1957). An important collection of Igbo bronzes. 2 December, 27–29.

Sutton, J. E. G. (2001). Igbo-Ukwu and the Nile. African Archaeological Review, 18(1), 49–61.

Treister, M. Y. (2019). Imported bronze hammered cauldrons from Asian Sarmatia. In the Bongard-Levin International Institute Of The Classical World (Ed.), Scripta antiqua, ancient history, philology, arts and material culture. The almanac, volume eight. In memory of Serguei Tokhtasyev (1957–2018) (pp. 147–207). Sobranie.

Wang, Q. (2017). Metal analysis. In A. Baldwin & J. Joy (Eds.), A Celtic feast: The Iron Age cauldrons from Chiseldon, Wiltshire (pp. 67–77). The British Museum Research Publication 203.

Werner, O. (1970). Metallurgische Untersuchungen der Benin-Bronzen des Museums für Völkerkunde Berlin. Baessler-Archiv, 18, 71–153.

Werner, O. (1978). Benin-Messinge. Baessler-Archiv, 26(2), 333–439.

Willett, F. (1964). Spectrographic analysis of Nigerian bronzes. Archaeometry, 7, 81–83.

Willett, F. (1967). Ife in the history of West African sculpture. Thames and Hudson.

Willett, F., & , Sayre, E. V. (2006). Lead isotopes in West African copper alloys. Journal of West African Archaeology, 4(1), 55–90.
Acknowledgements
We would like to thank Daniel O'Flynn, our colleague in the Department of Scientific Research at the British Museum for his assistance with the X-radiography. Thanks also to Sam Nixon, Head of the Africa Section, Department of Africa, Oceania and the Americas for reviewing various versions of this text and for his insightful comments.
Ethics declarations
Conflict of Interest
The authors declare no competing interests.
Additional information
Publisher's Note
Springer Nature remains neutral with regard to jurisdictional claims in published maps and institutional affiliations.
Rights and permissions
Springer Nature or its licensor (e.g. a society or other partner) holds exclusive rights to this article under a publishing agreement with the author(s) or other rightsholder(s); author self-archiving of the accepted manuscript version of this article is solely governed by the terms of such publishing agreement and applicable law.
About this article
Cite this article
Wang, Q., Craddock, P. & Hudson, J. A Metallographic Study of Objects and Fragments from the Site of Igbo Isaiah, Igbo-Ukwu, Nigeria. Afr Archaeol Rev 39, 419–435 (2022). https://doi.org/10.1007/s10437-022-09500-x
Accepted:

Published:

Issue Date:

DOI: https://doi.org/10.1007/s10437-022-09500-x
Keywords
Igbo-Ukwu

Bronze

Copper

Alloy composition

Metallography

Metalworking