Abstract
The Majimaji War (1904–1908) was the most significant uprising mounted by Tanzanians against the German colonial rule. It was also one of the most catastrophic events in the colonial history of Africa. Between 100,000 and 300,000 people of southern Tanzania died from the war and its aftermath. Despite this acknowledged death toll, only two known Majimaji mass graves exist. Seven bodies were found in one grave and about a hundred in the other. There are three other individual graves reportedly associated with the war, but their connection to the war is not yet proven. The debates, rumors, and speculations surrounding the known and unknown graves, and the practices associated with the memorialization of the fallen heroes are the focus of this paper. At the community level, discussions about the Majimaji War graves emphasize the significance of mass burials as ritual sites and memorialized landscape. At the national level, the commemoration of the Majimaji War tends to focus on the installation of memorials as instruments for political identity formation.
Résumé
La guerre de Majimaji (1904–1908) fut le soulèvement le plus important organisé par les Tanzaniens contre le régime colonial allemand. Ce fut également l'un des événements les plus catastrophiques de l'histoire coloniale de l'Afrique. Entre 100,000 et 300,000 habitants du sud de la Tanzanie sont morts de la guerre et de ses conséquences. Malgré ce nombre de morts reconnu, il n'existe que deux fosses communes connues de Majimaji. Sept corps ont été trouvés dans une tombe et une centaine dans une autre. Trois autres tombes auraient été associées à la guerre, mais leur lien avec la guerre n'a pas encore été prouvé. Le présent document est. axé sur les débats, les rumeurs et les spéculations concernant les sépultures connues et inconnues, ainsi que sur les pratiques associées à la commémoration des héros tombés au combat. Au niveau de la communauté, les discussions sur les sépultures de la guerre de Majimaji mettent l'accent sur l'importance des enterrements en masse en tant que sites rituels et paysages commémoratifs. Au niveau national, la commémoration de la guerre de Majimaji tend à se concentrer sur l'installation de monuments commémoratifs en tant qu'instruments de formation de l'identité politique.
This is a preview of subscription content, log in to check access.
Access options
Buy single article
Instant access to the full article PDF.
US$ 39.95
Tax calculation will be finalised during checkout.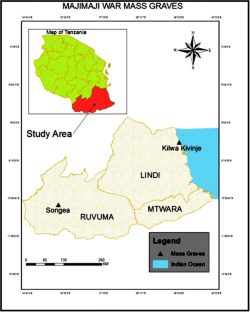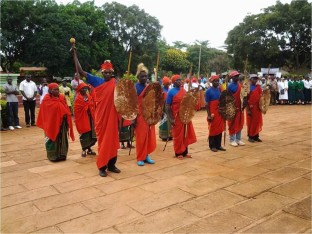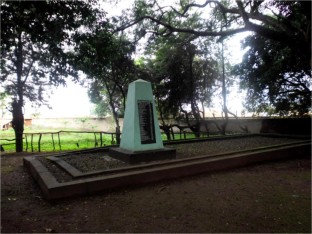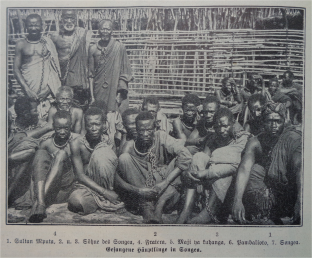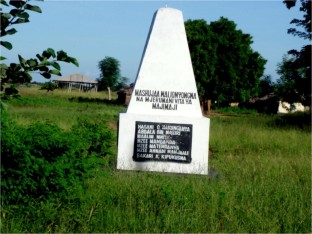 References
Abdallah, H. B. (2011). Jihadi Kuu ya Majimaji 1905–1907. Dar es Salaam: Sayofa Limitted.

Ashplant, T. G., Son, G. D., & Per, M. R. (Eds.). (2013). The politics of war memory and commemoration: Context, structure and dynamics. New York: Routledge.

Askew, K. (2014). Tanzanian newspaper poetry: Political commentary in verse. Journal of Eastern African Studies, 8(3), 515–537.

Becker, F. (2004). Traders, big men and prophets: Political continuity and crisis in the Maji Maji rebellion in Southeast Tanzania. The Journal of African History, 45(1), 1–22.

Cabral, A. (1974). National liberation and culture. Transition, 45, 12–17.

Confino, A. (1997). Collective memory and cultural history: Problems of method. The American Historical Review, 102(5), 1386–1403.

Coombes, A. E. (2011). Monumental histories: Commemorating Mau Mau with the statue of Dedan Kimathi. African Studies, 70(2), 202–223.

Doerr, L. (1998). Peramiho 1898–1998 in the service of the Missionary Church. Ndanda and Peramiho (Tanzania): Benedictine Publications.

Dwyer, O. J. (2000). Interpreting the civil rights movement: Place, memory, and conflict. The Professional Geographer, 52(4), 660–671.

Ebner, E. (2009). The history of the Wangoni. Ndanda and Peramiho: Benedictine Publication.

Gabriel, W. G. (2015). From professionals to the general public: Community archaeology and cultural heritage management in Mtwara region Tanzania. Ph.D. thesis, University of Pretoria, South Africa.

Giblin, J. (2010). Taking oral sources beyond the documentary record of Maji Maji: The example of the "war of Korosani" at Yakobi, Njombe. In J. Giblin & J. Manson (Eds.), Maji Maji: Lifting the fog of war (pp. 259–292). Boston: Brill.

Gillis, J. R. (1994). Memory and identity: The history of a relationship. In J. R. Gillis (Ed.), Commemorations: The politics of national identity (pp. 3–24). Princeton, NJ: Princeton University Press.

Gobodo-Madikizela, P. (2003). A human being died that night: A South African story of forgiveness. Boston: Houghton Mifflin.

Grants, S. (2005). Raising the dead: War, memory and American national identity. Nations and Nationalism, 11(4), 509–529.

Gregory, K., & Paterson, A. (2015). Commemorating the colonial Pilbara: Beyond memorials into difficult history. National Identities, 17(2), 137–153.

Gwassa, G. C. K. (1969). African methods of warfare during Maji Maji war 1905–1907. Social Science Council of the University of East Africa, 1, 256–272.

Gwassa, G. C. K. (1970). The role of religious and other traditional beliefs during the Maji Maji war 1905–7. Dar es Salaam: UCLA Conference on the History of African Religions.

Gwassa, G. C. K. (1973). The outbreak and development of the Maji Maji War, 1905–1907. Ph.D. thesis, University of Dar es Salaam, Tanzania.

Haule, K. (2005). Mission und Kolonialherschaft: With special reference to the German Benedictine missions in southern Tanzania. Unpublished workshop paper on the 100th anniversary of Maji Maji war, Wuppertal (Germany). 5 November 2005.

Hertlein, S. (2008). Ndanda Abbey: Beginning and development up to 1932. St Ottilien: EOS Verlag.

Huyssen, A. (2003). Present pasts: Urban palimpsests and the politics of memory. Stanford: Stanford University Press.

Ichumbaki, E. B. (2016). A history of conservation of built heritage sites of the Swahili coast in Tanzania. African Historical Review, 48(2), 43–67.

Iliffe, J. (1967). The organization of the Maji Maji rebellion. The Journal of African History, 8(3), 495–512.

Jamaliddini, A. K. B. (2006). Utenzi wa Vita vya Maji Maji. Dar es Salaam: Taasisi ya Uchunguzi wa Kiswahili.

Kamamba, N., Nyamusya, B., & Ntandu, C. (2013). Maadhimisho ya Kumbukizi ya Vita ya Majimaji Mkoa wa Ruvuma, Idara ya Mambo ya Kale. Dar es Salaam: I print.

Lane, P. J. (2016). New directions for historical archaeology in eastern Africa? The Journal of African History, 57(2), 173–181.

Libaba, P. M. (1968). The Maji Maji rising in Lindi District. Maji Maji Research Project Collected Papers. Dar es Salaam: Dar es Salaam University.

Lissoni, A., & Suriano, M. (2014). Married to the ANC: Tanzanian women's entanglement in South Africa's liberation struggle. Journal of Southern African Studies, 40(1), 129–150.

Lwoga, M. N. B. (2013). Tourism development in Tanzania before and after Independence: Sustainability perspectives. The Eastern African Journal of Hospitality, Leisure and Tourism, 1(2), 1–26.

Mapunda, B. B. (2010). Re-examining the Maji Maji war in Ungoni with a blend of archaeology and oral history. In J. Giblin & J. Manson (Eds.), Maji Maji: Lifting the fog of war (pp. 220–238). Boston: Brill.

Mapunda, O. B., & Mpangara, G. P. (1969). The Maji Maji War in Ungoni. Nairobi: Historical Association of Tanzania.

Margry, P. J., & Sánchez-Carretero, C. (Eds.). (2011). Grassroots memorials: The politics of memorializing traumatic death. New York: Berghahn Books.

Marongwe, N., & Magadzike, B. (2015). The challenges of honouring female liberation war icons in Zimbabwe: Some discourses about the National Heroes Acre. In M. Mawere & R. Mubaya (Eds.), Colonial Heritage, Memory and Sustainability in Africa: Challenges, Opportunities and Prospects (pp. 139–168). Mankon, Bamenda (Cameroon): Langaa Research and Publishing CIG.

Marschall, S. (2010). Landscape of memory. Commemorative monuments, memorials and public statuary in post-apartheid South-Africa. Leiden: Brill.

Mayo, J. M. (1988). War memorials as political memory. Geographical Review, 62–75.

Melber, H. (2009). Southern African liberation movements as governments and the limits to liberation. Review of African Political Economy, 36(121), 451–459.

Moffett, J. P. (1958). Handbook of Tanganyika. South Africa: Government Printer.

Mturi, A.A. (1982). The designation and management of conservation areas in Tanzania with case studies of Kilwa Kisiwani, Bagamoyo and Dar Es Salaam. Unpublished diploma dissertation, Institute of Advanced Architectural Studies, University of York.

Mubaya, T. R., Mawere, M., & Mandima, L. (2015). Memorialisation of liberation war heritage in Africa: An appraisal of some selected Zimbabwean landscapes of cultural memory in Mozambique and Zimbabwe. In M. Mawere & R. Mubaya (Eds.), Colonial heritage, memory and sustainability in Africa: Challenges, opportunities and prospects (pp. 195–236). Mankon, Bamenda (Cameroon): Langaa Research and Publishing CIG.

Napachichi, S. W. (1998). The relationship between the German missionaries of the congregation of St. Benedict from St. Ottilien and the German Colonial Authorities in Tanzania 1887–1907. Ndanda (Tanzania): Benedictine Publications.

Natzmer, C. (2002). Remembering and forgetting: Creative expression and reconciliation. In J. J. Climo & M. G. Cattell (Eds.), Anthropological perspectives (pp. 161–180). New York: Altamira Press.

Ngoile, M. A., Mwamsojo, G. U., & Kaiza, F. J. (2001). Kilwa: Paradise lost. Dar es Salaam: Professional Publication Publishers.

Olick, J. K. (2013). The politics of regret: On collective memory and historical responsibility. New York: Routledge.

Olick, J. K., & Robbins, J. (1998). Social memory studies: From "collective memory" to the historical sociology of mnemonic practices. Annual Review of Sociology, 24(1), 105–140.

Ombuchi, S., & Mukhwana, A. (2010). Muundo wa Kiswahili Ngazi na Vipengele. Nairobi: A~Fame.

Onuora, C. N. (2015). The National War Museum, Umuahia: Preservation of civil war memorials and Nigerian military history. Critical Interventions, 9(3), 204–218.

Redmond, P. M. (1975). Maji Maji in Ungoni: A reappraisal of existing historiography. The International Journal of African Historical Studies, 8(3), 407–424.

Rushohora, N. (2017). German colonial missionaries and the Majimaji memorials in southern Tanzania. Journal of Social History, 50(3), 481–501.

Russell, L., & McNiven, I. J. (1998). Monumental colonialism: Megaliths and the appropriation of Australia's aboriginal past. Journal of Material Culture, 3(3), 283–299.

Sadock, M. (2010). The Maji Maji war and prevalence of diseases in south-eastern Tanzania. Journal of Historical Association of Tanzania., 7(1), 59–75.

Schaller, D. (2008). From conquest to genocide: Colonial rule in German Southwest Africa and German East Africa. In D. Moses (Ed.), Empire, colony, genocide: Conquest, occupation, and subaltern resistance in world history (pp. 303–324). New York: Berghahn Books.

Schmidt, H. I. (2010). Deadly silence predominates in this district: The Majimaji war and its aftermath in Ungoni. In J. Giblin & J. Monson (Eds.), Maji Maji lifting the fog of war (pp. 183–219). Boston: Brill.

Schmidt, P. R. (2017). Contests between heritage and history in Tanganyika/Tanzania: Insights arising from community-based heritage research. Journal of Community Archaeology & Heritage, 4(2), 85–100.

Schmidt, P. R., & Walz, J. R. (2007). Re-representing African past through historical archaeology. American Antiquity, 72(1), 53–70.

Shoko, T. (2006). My bones shall rise again: War veterans, spirits and land reform in Zimbabwe. Leiden: African Studies Centre.

Steiner, L., & Zelizer, B. (1995). Competing memories: Reading the past against the grain: The shape of memory studies. Critical Studies in Mass Communication, 12(2), 213–239.

Sunseri, T. (1999). Majimaji and the millennium: Abrahamic sources and the creation of a Tanzanian resistance tradition. History in Africa, 26, 365–378.

United Republic of Tanzania. Antiquities Act. (1964). An Act to Provide for the Preservation and Protection of Sites and Articles of Paleontological, Archaeological, Historical or Natural Interest and for Matters Connected Therewith and Incidental Thereto. Dar es Salaam: Government Printer.

United Republic of Tanzania. Antiquities Act, (Amendment) (1979). Government Printer, Dar es Salaam.

Van Alphen, F., & Carretero, M. (2015). The construction of the relation between national past and present in the appropriation of historical master narratives. Integrative Psychological and Behavioral Science, 49(3), 512–530.

Vassanji, M. G. (2014). And home was Kariakoo: A memoir of East Africa. Toronto: Anchor Canada.

Weule, K. (1909). Lindi, July 1906, Negerleben in Ostafrika. Leipzig: Ergebnisse einerethnologischen Forschungsreise.

Weule, K. (1926). Ostafrikanische Eingeborenen-Zeichnungen: Psychologische Einblicke in die Künstlerseele des Negers. Klinkhardt and Biermann.
Acknowledgements
Thank you to Prof. Innocent Pikirayi, Prof. Pumla Gobodo-Madikizela, Dr. Ezekiel Mtetwa, anonymous reviewers and editors of the African Archaeological Review for their comments. I wish to thank Dr. Emery Kalema for translating the abstract of this article to French. Research and publication of this article would not have been possible without the University of Pretoria Commonwealth scholarship and Stellenbosch University Mellon Foundation.
Ethics declarations
Conflict of Interest
The author declares that she has no conflict of interest.
Additional information
Publisher's Note
Springer Nature remains neutral with regard to jurisdictional claims in published maps and institutional affiliations.
About this article
Cite this article
Rushohora, N.A. Facts and Fictions of the Majimaji War Graves in Southern Tanzania. Afr Archaeol Rev 36, 145–159 (2019). https://doi.org/10.1007/s10437-019-09324-2
Keywords
Colonialism

Identity

Resistance

Mass graves

Majimaji

Memorial

Heritage