Abstract
Fluorescein dispersion in two rectangular microchannels with different width-to-depth ratios is studied experimentally. The flow is laminar, and no-slip boundary condition is satisfied. Factors that may influence the experimental results are discussed with the aid of three-dimensional numerical simulation. Numerical simulation indicates that the serpentine configuration and the detection location have negligible effect on the dispersion coefficient under current experimental conditions. Experimental results of the dispersion coefficient were compared with theoretical results for rectangular channels with the same width-to-depth ratios as the actual microchannels. The comparison indicates that two theories provide a good prediction of the dispersion behavior in rectangular channels while two other theories using approximate solutions of the mass transfer equation are inaccurate. The theoretical dispersion coefficient for parallel-plate channels and that for rectangular channels with large width-to-depth ratios reported in the literature are also compared with experimental results. An obvious deviation is observed. These results are expected to help the design of micro gas chromatographic columns or other devices.
Access options
Buy single article
Instant access to the full article PDF.
US$ 39.95
Tax calculation will be finalised during checkout.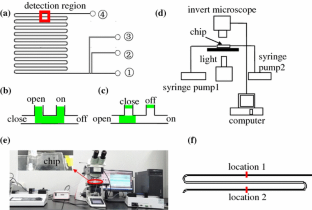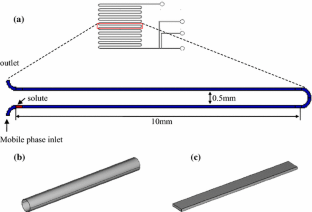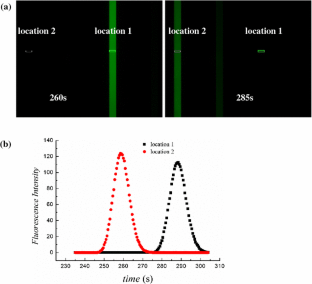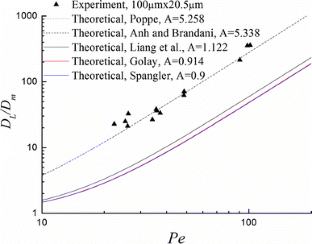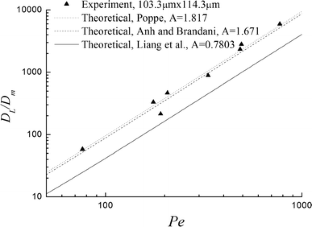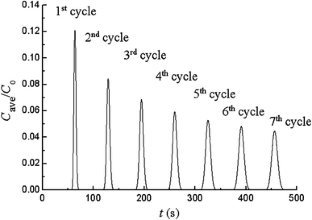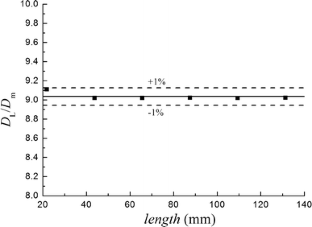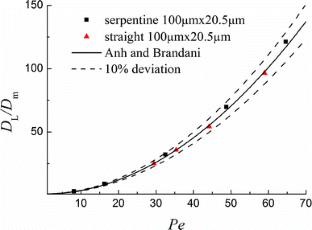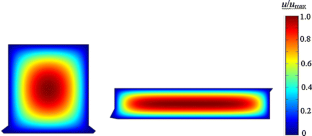 Acknowledgments
The authors thank Hongzhong Liu and Xueyong Wei for assistance with the fabrication of microchannels and fluorescein dispersion experiment. The authors greatly acknowledge the financial supports from the Natural Science Foundation of China (No. 21206130), the Fundamental Research Funds for the Central Universities of China and the supports from State Key Laboratory for Manufacturing Systems Engineering of Xi'an Jiaotong University.
About this article
Cite this article
Yan, X., Liu, M., Zhang, J. et al. On-chip investigation of the hydrodynamic dispersion in rectangular microchannels. Microfluid Nanofluid 19, 435–445 (2015). https://doi.org/10.1007/s10404-015-1576-2
Received:

Accepted:

Published:

Issue Date:
Keywords
Dispersion

Rectangular microchannels

Chip

Fluorescein