Access options
Buy single article
Instant access to the full article PDF.
US$ 39.95
Tax calculation will be finalised during checkout.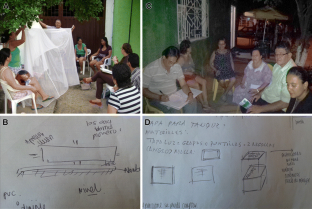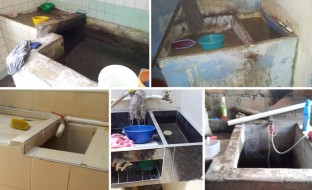 References
Badurdeen S, Benitez Valladares D, Farrar J, Gozzer E, Kroger A, Kuswara N, et al. (2013) Sharing experiences: towards an evidence based model of dengue surveillance and outbreak response in Latin America and Asia. BMC Public Health 13: 607

Brathwaite Dick O, San Martín JL, Montoya RH, del Diego J, Zambrano B, Dayan GH. (2012) Review: The history of dengue outbreaks in the Americas. The American Journal of Tropical Medicine and Hygiene 87 (4): 584-593

Charron D. (2010) Ecohealth research in practice: Innovative applications of an ecosystem approach to health. Ottawa: Insight and Innovation in International Development

Erlanger TE, Keiser J, Utzinger J (2008), Effect of dengue vector control interventions on entomological parameters in developing countries: a systematic review and meta-analysis. Medical and Veterinary Entomology. 22: 203–221

Kroeger A, Lanhart A, Ochoa M, Villegas E, Levy M, Alexander N, McCall P J. (2006) Effective control of dengue vectors with curtains and water container covers treated with insecticide in Mexico and Venezuela: cluster randomised trials. BMJ. 332:1247

Lenhart A, Orelus N, Maskill R, Alexander N, Streit T, et al. (2008) Insecticide-treated bednets to control dengue vectors: preliminary evidence from a controlled trial in Haiti. Tropical Medicine & International Health 13: 56–67

Morens DM, Folkers GK, Fauci AS. (2013) Dengue: the continual re-emergence of a centuries-old disease. Ecohealth 10: 104-106

OPS-Organización Panamericana de la Salud. (2013) Alerta Epidemiológica: Dengue 21 de junio 2013. Organización Panamericana de la salud. http://www.paho.org/hq/index.php?option=com_content&view=article&id=8820%3A21-june-2013-dengue&catid=2103%3A. Accessed 15 Feb 2014

Powell JR, Tabachnick WJ (2013) History of domestication and spread of Aedes aegypti—a review. Memórias do Instituto Oswaldo Cruz 108(1): 11–17

Quintero J, Brochero H, Manrique-Saide P, Barrera-Pérez M, Basso C, Romero S, et al. (2014) Ecological, biological and social dimensions of dengue vector breeding in five urban settings of Latin America: a multi-country study. BMC Infectious Diseases 14:38

Santacoloma Varón L, Chaves Córdoba B, Brochero HL. (2010) Susceptibilidad de A. aegypti a DDT, deltametrina y lambdacialotrina en Colombia. Revista Panamericana de Salud Publica. 27(1):66-73

Seng CM, Setha T, Nealon J, Chantha N, Socheat D, et al. (2008). The effect of long-lasting insecticidal water container covers on field populations of Aedesaegypti (L.) mosquitoes in Cambodia. Journal Vector Ecology 33: 333–341

TDR (2006) Report of the Scientific Working Group meeting on Dengue. Geneva, 1–5 October 2006

Vanlerberghe V, Trongtokit Y, Cremonini L, Jirarojwatana S, Apiwathnasorn C, et al. (2010) Residual insecticidal activity of long-lasting deltamethrin-treated curtains after 1 year of household use for dengue control. Tropical Medicine & International Health 15: 1067–1071

WHO-World Health Organization (2012) Global Strategy for Dengue Prevention and Control, 2012–2020. Geneva: WHO Press
Acknowledgments
The authors thank local leaders, stakeholders and field workers, especially Sandra Marta Lozano, field supervisor, without them this project would not be possible; Colette Gouffray and Oscar Carrillo for their kindness and hospitality; the research team of Ecosalud ETV Colombia in Bogotá who support technical and field activities; Health authorities of Girardot, particularly Dr Magda Caicedo for supporting the fieldwork and other activities of the project; TDR/WHO for financial support; and the residents of Girardot for welcoming our team into their homes and actively participating in this project.
About this article
Cite this article
García-Betancourt, T., González-Uribe, C., Quintero, J. et al. Ecobiosocial Community Intervention for Improved Aedes aegypti Control Using Water Container Covers to Prevent Dengue: Lessons Learned from Girardot Colombia. EcoHealth 11, 434–438 (2014). https://doi.org/10.1007/s10393-014-0953-8
Received:

Accepted:

Published:

Issue Date:
Keywords
Social Participation

Water Container

Severe Dengue

Dengue Disease

Standard Generalizable Model