Abstract
Over the last 20 years, Australian white ibis populations (Threskiornis molucca) have expanded into urban areas, leading to increased contact between ibis, domestic animals, and humans. This has led to concern that ibis may transmit pathogens that threaten public health or food production. Here we report results from a study of ibis viral serology and bacterial culture that indicate that ibis are hosts of zoonotic and livestock pathogens such as Salmonella spp., Newcastle disease virus, avian influenza virus, and flaviviruses in Australia. We also performed a behavioral study to measure contact rates among ibis, people, and livestock that determine the potential for disease transmission.
Access options
Buy single article
Instant access to the full article PDF.
USD 39.95
Price includes VAT (USA)
Tax calculation will be finalised during checkout.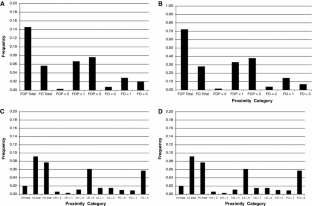 References
Alexander DJ (2000) Newcastle disease and other avian paramyxoviruses. Revue Scientifique et Technique de l'Office International des Epizooties 19:443–462

Alexander DJ, Brown IH (2000) Recent zoonoses caused by influenza A viruses. Revue Scientifique et Technique de l'Office International des Epizooties 19:197–225

Altmann J (1974) Observational study of behavior-sampling methods. Behaviour 49:227–267

Australia's Notifiable Diseases Status, 2001: Annual Report of the National Notifiable Diseases Surveillance System (2003) Available: http://www.health.gov.au/internet/wcms/publishing.nsf/Content/cda-pubs-cdi-2003-cdi2701-htm-cdi2701a10.htm [accessed August 28, 2006]

Broom AK, Hall RA, Johansen CA, Oliveira N, Howard MA, Lindsay MD, et al. (1998) Identification of Australian arboviruses in inoculated cell cultures using monoclonal antibodies in ELISA. Pathology 30:286–288

Broom AK, Lindsay MDA, Wright AE, Smith DW, MacKenzie JS (2003) Epizootic activity of Murray Valley encephalitis and Kunjin viruses in an aboriginal community in the Southeast Kimberley region of Western Australia: results of mosquito fauna and virus isolation studies. American Journal of Tropical Medicine and Hygiene 69:277–283

Capua I, Alexander DJ (2004) Human health implications of avian influenza viruses and paramyxoviruses. European Journal of Clinical Microbiology and Infectious Diseases 23:1–6

Craven SE, Stern NJ, Line E, Bailey JS, Cox NA, Fedorka-Cray P (2000) Determination of the incidence of Salmonella spp., Campylobacter jejuni, and Clostridium perfringens in wild birds near broiler chicken houses by sampling intestinal droppings. Avian Diseases 44:715–720

Daniels P, Ksiazek T, Eaton BT (2001) Laboratory diagnosis of Nipah and Hendra virus infections. Microbes and Infection 3:289–295

Degefa T, Dadi L, Yami A, Mariam KG, Nassir M (2004) Technical and economic evaluation of different methods of Newcastle disease vaccine administration. Journal of Veterinary Medicine Series A 51:365–369

Delogu M, De Marco MA, Donatelli I, Campitelli L, Catelli E (2003a) Ecological aspects of influenza A virus circulation in wild birds of the Western Palearctic. Veterinary Research Communications Supplement 27:101–106

Delogu M, De Marco MA, Donatelli I, Campitelli L, Catelli E (2003b) Ecological aspects of influenza A virus circulation in wild birds of the Western Palearctic. Veterinary Research Communications 27:101–106

Department of Health and Aging (DOHA) (2006) National Notifiable Diseases Surveillance System. Available: http://www9.health.gov.au/cda/Source/Rpt_4.cfm [accessed July 7, 2006]

Feare CJ, Sanders MF, Blasco R, Bishop JD (1999) Canada goose (Branta canadensis) droppings as a potential source of pathogenic bacteria. Journal of the Royal Society for the Promotion of Health 119:146–155

Gill JS, Webby R, Gilchrist MJR, Gray GC (2006) Avian influenza among waterfowl hunters and wildlife professionals. Emerging Infectious Diseases 12:1284–1286

Hall G, Kirk MD, Becker N, Gregory JE, Unicomb L, Millard G, et al. (2005) Estimating foodborne gastroenteritis, Australia. Emerging Infectious Diseases 11:1257–1264

Hall RA, Broom AK, Hartnett AC, Howard MJ, Mackenzie JS (1995) Immunodominant epitopes on the Ns1 protein of Mve and Kun viruses serve as targets for a blocking ELISA to detect virus-specific antibodies in sentinel animal serum. Journal of Virological Methods 51:201–210

Hall RA, Scherret JH, Mackenzie JS (2001) Kunjin virus. An Australian variant of West Nile? Annals of the New York Academy of Sciences 951:153–160

Halpin K, Young PL, Field HE, Mackenzie JS (2000) Isolation of Hendra virus from pteropid bats: a natural reservoir of Hendra virus. Journal of General Virology 81:1927–1932

Hubalek Z (2004) An annotated checklist of pathogenic microorganisms associated with migratory birds. Journal of Wildlife Diseases 40:639–659

Hulse-Post DJ, Sturm-Ramirez KM, Humberd J, Seiler P, Govorkova EA, Krauss S, et al. (2005) Role of domestic ducks in the propagation and biological evolution of highly pathogenic H5N1 influenza viruses in Asia. Proceedings of the National Academy of Sciences of the United States of America 102:10682–10687

Humberd J, Guan Y, Webster RG (2006) Comparison of the replication of influenza A viruses in Chinese ring-necked pheasants and chukar partridges. Journal of Virology 80:2151–2161

Johansen CA, Nisbet DJ, Foley PN, van den Hurk AF, Hall RA, Mackenzie JS, et al. (2004) Flavivirus isolations from mosquitoes collected from Saibai Island in the Torres Strait, Australia, during an incursion of Japanese encephalitis virus. Medical and Veterinary Entomology 18:281–287

Johansen CA, van den Hurk AF, Pyke AT, Zborowski P, Phillips DA, Mackenzie JS, et al. (2001) Entomological investigations of an outbreak of Japanese encephalitis virus in the Torres Strait, Australia, in 1998. Journal of Medical Entomology 38:581–588

Kay BH, Saul AJ, McCullagh A (1987) A mathematical-model for the rural amplification of Murray Valley encephalitis-virus in Southern Australia. American Journal of Epidemiology 125:690–705

Leminor L, Popoff MY, Bockemuhl J (1990) Supplement 1989 (N-33) to the Kauffmann-White scheme. Research in Microbiology 141:1173–1177

Li KS, Guan Y, Wang J, Smith GJD, Xu KM, Duan L, et al. (2004) Genesis of a highly pathogenic and potentially pandemic H5N1 influenza virus in eastern Asia. Nature 430:209–213

Mackenzie JS (2005) Emerging zoonotic encephalitis viruses: lessons from Southeast Asia and Oceania. Journal of Neurovirology 11:434–440

Mackenzie JS, Edwards EC, Holmes RM, Hinshaw VS (1984) Isolation of orthoviruses and paramyxovirus from wild birds in Western-Australia, and the characterization of novel influenza-a viruses. Australian Journal of Experimental Biology and Medical Science 62:89–99

Mackenzie JS, Poidinger M, Lindsay MD, Hall RA, Sammels LM (1995) Molecular epidemiology and evolution of mosquito-borne flaviviruses and alphaviruses enzootic in Australia. Virus Genes 11:225–237

Marchant S, Higgins PJ (1990) Handbook of Australian, New Zealand and Antarctic Birds (HANZAB), pp 1078–1087

Monaghan P (1986) Gulls, man and environmental contamination. Applied Animal Behaviour Science 15:184-185

Office International des Épizooties (OIE) (2004) Manual of Diagnostic Tests and Vaccines for Terrestrial Animals. Available: http://www.oie.int/eng/normes/mmanual/A_summry.htm [accessed September 12, 2006]

Olsen B, Munster VJ, Wallensten A, Waldenstrom J, Osterhaus A, Fouchier RAM (2006) Global patterns of influenza A virus in wild birds. Science 312:384–388

Pfitzer S, Verwoerd DJ, Gerdes GH, Labuschagne AE, Erasmus A, Manvell RJ, et al. (2000) Newcastle disease and avian influenza A virus in wild waterfowl in South Africa. Avian Diseases 44:655–660

Russell RC (1998) Vectors vs humans in Australia—who is on top down under? An update on vectorborne disease and research on vectors in Australia. Journal of Vector Ecology 23:1–46

Russell RC, Kay BH (2004) Medical entomology: changes in the spectrum of mosquito-borne disease in Australia and other vector threats and risks, 1972–2004. Australian Journal of Entomology 43:271–282

Shaw P (2000) Ibis Management Program Annual Report to the Ibis Management Coordination Group, Gold Coast, Queensland, Australia: IMCG

Smith GJD, Naipospos TSP, Nguyen TD, de Jong MD, Vijaykrishna D, Usman TB, et al. (2006) Evolution and adaptation of H5N1 influenza virus in avian and human hosts in Indonesia and Vietnam. Virology 350:258–268

Stallknecht DE, Shane SM (1988) Host range of avian influenza-virus in free-living birds. Veterinary Research Communications 12:125–141

Stallknecht DE, Shane SM, Kearney MT, Zwank PJ (1990) Persistence of avian influenza-viruses in water. Avian Diseases 34:406–411

Stanislawek WL, Wilks CR, Meers J, Horner GW, Alexander DJ, Manvell RJ, et al. (2002) Avian paramyxoviruses and influenza viruses isolated from mallard ducks (Anas platyrhynchos) in New Zealand. Archives of Virology 147:1287–1302

Swayne DE, King DJ (2003) Avian influenza and Newcastle disease. Journal of the American Veterinary Medical Association 222:1534–1540

Thorns CJ (2000) Bacterial food-borne zoonoses. Revue Scientifique et Technique de l'Office International des Epizooties 19:226–239

Tizard I (2004) Salmonellosis in wild birds. Seminars in Avian and Exotic Pet Medicine 13:50–66

Webster RG (1998) Influenza: an emerging disease. Emerging Infectious Diseases 4:436–441

Webster RG, Bean WJ, Gorman OT, Chambers TM, Kawaoka Y (1992) Evolution and ecology of influenza-a viruses. Microbiological Reviews 56:152-179

Westbury HA, Hooper PT, Selleck PW, Murray PK (1995) Equine morbillivirus pneumonia: susceptibility of laboratory animals to the virus. Australian Veterinary Journal 72:278–279

WHO Global Influenza Program Surveillance Network (2005) Evolution of H5N1 Avian Influenza Viruses in Asia. Available: http://www.cdc.gov.ncidod/ED/vol11no10/05-0644.htm [accessed August 28, 2006]

World Health Organization (WHO) (2006) Epidemiology of WHO-confirmed Human Cases of Avian Influenza A(H5N1) Infection. Available: http://www.who.int/wer [accessed August 28, 2006]

Woodall PF (1985) Waterbird populations in the Brisbane region, 1972–83, and correlates with rainfall and water heights. Australian Wildlife Research 12:495–506

Yu SQ, Shinya K, Otsuki K, Ito H, Ito T (2002) Isolation of myxoviruses from migratory waterfowls in San-in District, western Japan in winters of 1997–2000. Journal of Veterinary Medical Science 64:1049–1052
Acknowledgments
This study was supported by an award from the V. Kann Rasmussen Foundation to the Consortium for Conservation Medicine and The Center for Conservation Medicine, Tufts University Cummings School of Veterinary Medicine, NIAID-NIH contract #NO1-AI-25490; and by funding from the Ibis Management Coordination Group, Queensland, Australia. The authors thank John Bates, Janine Barrett, Rosie Booth, Hume Field, Kell Irwin, Nicki Markus, Brad McCall, Wendy Paton, Kylie Patrick, Mark Woodin, and Craig Smith, who assisted in this work. Mobile hospital facilities and supplies were provided by Wildcare, Queensland, Australia. We are grateful for support from Logan City Council Waste Service, Queensland, Australia. Ibis trapping and sample collection for this study were conducted with permission from the Queensland Department of the Environment under permit number W4/002547/00/SAA.
About this article
Cite this article
Epstein, J.H., McKee, J., Shaw, P. et al. The Australian White Ibis (Threskiornis molucca) as a Reservoir of Zoonotic and Livestock Pathogens. EcoHealth 3, 290–298 (2006). https://doi.org/10.1007/s10393-006-0064-2
Key words
zoonoses

Salmonella

avian influenza

Newcastle disease

wild birds

public health