Abstract
This article presents the theory and method informing an ongoing study of environmental change and human distress in the Upper Hunter Valley of New South Wales (NSW), Australia. The nature of environmental change in the Upper Hunter landscape over the past two centuries is first described, followed by the preliminary results of a long-term study that aims to investigate the nature of residents' understanding of, and responses to, environmental change. Data from in-depth interviews found that the transformation of the environment from mining and power station activities was associated with significant expressions of distress linked to negative changes to interviewees' sense of place, well-being, and control. A new concept, "solastalgia," is introduced to help explain the relationship between ecosystem health, human health, and powerlessness. We claim that solastalgia, as opposed to nostalgia, is a type of homesickness (distress) that one gets when one is still "at home." Future research will aim to validate a questionnaire to test the hypothesis that environmental distress is associated with levels of depression, quality of life, and rates of stress-related disease, as well as activism and environmental rehabilitation.
Access options
Buy single article
Instant access to the full article PDF.
USD 39.95
Price excludes VAT (USA)
Tax calculation will be finalised during checkout.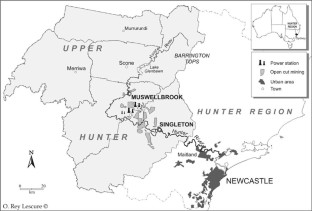 References
GA Albrecht (2001) ArticleTitleApplied ethics in human and ecosystem health: the potential of ethics and an ethic of potentiality Ecosystem Health 7 243–252 Occurrence Handle10.1046/j.1526-0992.2001.01045.x

GA Albrecht (2004) ArticleTitleSolastalgia: a new concept in human health and identity PAN (Philosophy Activism Nature) 3 in press

Albrecht, GA, Gutberlet, J (2000) "Sustainability and the Hunter region" In: McManus, P, O'neill, P, Loughran, R (editors), Journeys: The Making of the Hunter Region, Allen and Unwin, Sydney, australia, pp 246–267

G Albrecht S Freeman N Higginbotham (1998) ArticleTitleComplexity and human health: the case for a transdisciplinary paradigm Culture, Medicine and Psychiatry 22 55–92 Occurrence Handle1:STN:280:DyaK1czitFakug%3D%3D

Aron, JL, Patz, JA (editors) (2001) Ecosystem Change and Public Health, The Johns Hopkins University Press, Baltimore

A Baum I Fleming (1993) ArticleTitleImplications of psychological research on stress and technological accidents American Psychologist 48 665–671 Occurrence Handle10.1037//0003-066X.48.6.665 Occurrence Handle1:STN:280:DyaK3szhvFWrsA%3D%3D Occurrence Handle8328731

P Bertazzi C Zocchetti A Pesatori S Guercilena M Sanarico L Radice (1989) ArticleTitleTen year mortality study of the population involved in the Seveso incident in 1976 American Journal of Epidemiology 129 1187–1200 Occurrence Handle1:STN:280:DyaL1M3ntVCgtQ%3D%3D Occurrence Handle2729256

K Bickerstaff G Walker (2001) ArticleTitlePublic understandings of air pollution: the "localisation" of environmental risk Global Environmental Change 11 133–145 Occurrence Handle10.1016/S0959-3780(00)00063-7

N Booth M Briscoe R Powell (2000) ArticleTitleSuicide in the farming community: methods used and contact with health services Journal of Occupational and Environmental Medicine 57 642–644 Occurrence Handle1:STN:280:DC%2BD3cvotFWmuw%3D%3D

Bourne C (2002) Pollution in Singleton (letter to the editor). Newcastle Herald, July 22, p 10

Cameron J (2000) Articulating Australian Senses of Place, Sydney, Australia: Social Ecology Research Group, University of Western Sydney. Available: http://sites.uws.edu.au/research/SERG/authorlist.html [accessed May 10, 2004]

E Casey (1993) Getting Back into Place: Toward a Renewed Understanding of the Place-world Bloomington Indiana University Press

EJ Crighton SJ Elliott J Meer I Small R Upshur (2003) ArticleTitleImpacts of an environmental disaster on psychosocial health and well-being in Karakalpakstan Social Science & Medicine 56 551–667

Daley G (1999) Hunter's changes seen from space. Newcastle Herald, December 2, p 18

Dalton C (2003) Environmental health concerns in the Hunter. Presented at the National Clean Air Conference: Linking Air Pollution Science, Policy and Management, Newcastle, Australia, November 23–27

Diesendorf M (2003) Australia's Polluting Power. World Wildlife Fund. Available: http://www.wwf.org.au/News_and_information/Publications/PDF/Report/australias_pollutingpower.pd [accessed February 17, 2004]

DW Dockery CA Pope X Xu JD Spengler JH Ware ME Fay et al. (1993) ArticleTitleAn association between air pollution and mortality in six U.S cities. New England Journal of Medicine 329 1753–1759 Occurrence Handle1:STN:280:DyaK2c%2FltVSmtQ%3D%3D

EPA (NSW) (2003) EPA Hotline Report (Hunter Region) Jan 2001–March 2003 (requested report), Environmental Protection Agency, New South Wales, Australia

RJ Fisher (1995) ArticleTitleLocal knowledge of dryland salinity in the Hunter Valley, Australia Indigenous Knowledge and Development Monitor 3 13–14

Fisher G, Rolfe KA, Kjellstrom T et al. (2002) Health Effects Due to Motor Vehicle Air Pollution in New Zealand, Wellington, New Zealand: Ministry of Transport

T Flannery (1994) The Future Eaters: an Ecological History of Australasia and Its Peoples Reed Books Port Melbourne, Australia

MT Fullilove (1996) ArticleTitlePsychiatric implications of displacement: contributions from the psychology of place American Journal of Psychiatry 153 1516–1523 Occurrence Handle1:STN:280:DyaK2s%2Fpsl2jtg%3D%3D Occurrence Handle8942445

A Haines AJ McMichael PR Epstein (2000) ArticleTitleEnvironment and health: 2. Global climate change and health Canadian Medical Association Journal 163 729–734 Occurrence Handle1:STN:280:DC%2BD3cvmvVOrtA%3D%3D Occurrence Handle11022589

JA Halliday RL Henry RG Hankin MJ Hensley (1993) ArticleTitleIncreased wheeze but not bronchial hyperreactivity near power stations Journal of Epidemiology & Community Health 47 282–286 Occurrence Handle10.1136/jech.47.4.282 Occurrence Handle1:STN:280:DyaK2c%2FksFeqsA%3D%3D

JM Havenaar W Brink ParticleVan den J Bout ParticleVan den AP Kasyanenko NW Poelijoe T Wholfarth et al. (1996) ArticleTitleMental health problems in the Gomel region (Belarus): an analysis of risk factors in an area affected by the Chernobyl disaster Psychological Medicine 26 845–855 Occurrence Handle1:STN:280:DyaK28vhsVKquw%3D%3D Occurrence Handle8817720 Occurrence Handle10.1017/S0033291700037879

Healthy Rivers Commission (2002) Independent Inquiry into Hunter River System (Final Report), May 2002, Sydney: Healthy Rivers Commission of New South Wales

RL Henry HA Bridgman J Wlodarczyk R Abramson JA Adler MJ Hensley (1991) ArticleTitleAsthma in the vicinity of power stations: II Outdoor air quality and symptoms. Pediatric Pulmonology 11 134–140 Occurrence Handle1:STN:280:DyaK387gtVGgsA%3D%3D

I Hertz-Picciotto B Brunekreef (2001) ArticleTitleEnvironmental epidemiology: where we've been and where we're going Epidemiology 12 479–481 Occurrence Handle10.1097/00001648-200109000-00002 Occurrence Handle1:STN:280:DC%2BD3MvlvVyksA%3D%3D Occurrence Handle11505162

Higginbotham, N, Albrecht, G, Connor, L (editors) (2001) Health Social Science: a Transdisciplinary and Complexity Perspective, Oxford University Press, Melbourne

P Horwitz M Lindsay M O'Connor (2001) ArticleTitleBiodiversity, endemism, sense of place, and public health: inter-relationships for Australian inland aquatic systems Ecosystem Health 7 243–329 Occurrence Handle10.1046/j.1526-0992.2001.01045.x

D Howel S Moffatt H Prince J Bush CE Dunn (2002) ArticleTitleUrban air quality in north-east England: exploring the influences on local views and perceptions Risk Analysis 22 12l–130 Occurrence Handle10.1111/0272-4332.t01-1-00010

D Howel S Moffatt J Bush CE Dunn H Prince (2003) ArticleTitlePublic views on the links between air pollution and health in northeast England Environmental Research 91 163–171 Occurrence Handle10.1016/S0013-9351(02)00037-3 Occurrence Handle1:CAS:528:DC%2BD3sXhvFGqtrg%3D Occurrence Handle12648479

Hunter Valley Research Foundation (HVRF) (2003) Social indicators, part 1: income and expenditure. Newcastle and the Hunter Region 2002–3, Newcastle, NSW, Australia: Hunter Valley Research Foundation

TE Kjellstrom A Neller RW Simpson (2002) ArticleTitleAir pollution and its health impacts: the changing panorama Medical Journal of Australia 177 604–608 Occurrence Handle12463977

Lebel, J, Burley, L (2003) "The ecosystem approach to human health in the context of mining in the developing world" In: Rapport, D, Lasley, WL, Rolstonet, DE, Nielsen, NO, Qualset, CO, Damania, AB (editors), Managing for Healthy Ecosystems, Lewis Publishers, Boca Raton, FL, pp 819–834

PR Lewis MJ Hensley J Wlodarczyk RC Toneguzzi VJ Westley-Wise T Dunn et al. (1998) ArticleTitleOutdoor air pollution and children's respiratory symptoms in the steel cities of New South Wales Medical Journal of Australia 169 459–463 Occurrence Handle1:STN:280:DyaK1M%2FmsVelsA%3D%3D Occurrence Handle9847896

D Lowenthal (1985) The Past is a Foreign Country Cambridge University Press Cambridge, UK

IN Luginaah SM Taylor SJ Elliott JD Eyles (2002) ArticleTitleCommunity responses and coping strategies in the vicinity of a petroleum refinery in Oakville, Ontario Health and Place 8 177–190 Occurrence Handle10.1016/S1353-8292(01)00041-7 Occurrence Handle12135641

Macquarie Generation (2002) Minutes of the Macguarie Generation Community Consultative Group, Liddell Power Station, Muswellbrook, August 26. Available: http://www.macgen.com.au/community/Minutes-020205.htm [accessed August 26, 2002]

LC Manzo (2003) ArticleTitleBeyond house and haven: toward a revisioning of emotional relationships with places Journal of Environmental Psychology 23 47–61 Occurrence Handle10.1016/S0272-4944(02)00074-9

McGuire P (2003) City life taking toll on farming. Newcastle Herald, April 19, p 4

McMichael T (2003) Climate change, ecosystems and health. In: The Airs, Waters, Places Transdisciplinary Conference on Ecosystem Health in Australia, Albrecht G (editor), Newcastle, NSW, Australia: School of Environmental and Life Sciences, The University of Newcastle, pp 31–40

S Moffatt P Phillimore R Bhopal C Foy (1995) ArticleTitle"If this is what it's doing to our washing, what is it doing to our lungs?" Industrial pollution and public understanding in north-east England Social Science & Medicine 41 883–891 Occurrence Handle1:STN:280:DyaK28%2FptVOgsg%3D%3D

S Moffatt T Pless-Mulloli (2003) ArticleTitle"It wasn't the plague we expected." Parents' perceptions of the health and environmental impact of opencast coal mining Social Science & Medicine 57 437–451

Newcastle Herald (2003) One valley, two stories (editorial). Newcastle Herald, June 2, p 8

Noronha, L, (2003) "A conceptual framework for the development of tools to track health and well-being in a mining region: report from an Indian study" In: Rapport, D, Lasley, WL, Rolstonet, DE, Nielsen, NO, Qualset, CO, Damania, AB (editors), Managing for Healthy Ecosystems, Boca Raton, FL, pp 891–904

P O'Shane (1995) ArticleTitleThe psychological impact of white colonisation on aboriginal people Australasian Psychiatry 3 148–153

J Pekkanen A Peters G Hoek P Tittanen B Bruenkreef J Hartog Particlede et al. (2002) ArticleTitleParticulate air pollution and risk of ST-segment depression during repeated submaximal exercise tests among subjects with coronary heart disease: the exposure and risk assessment for fine and ultrafine particles in ambient air (ULTRA) study Circulation 106 933–938

GH Pretty HM Chipuer P Bramston (2003) ArticleTitleSense of place amongst adolescents and adults in two rural Australian towns: the discriminating features of place attachment, sense of community and place dependence in relation to place identity Journal of Environmental Psychology 23 273–287 Occurrence Handle10.1016/S0272-4944(02)00079-8

InstitutionalAuthorNameQSR International (2002) Using Nvivo in Qualitative Research, 3rd ed. QSR International Melbourne, Australia

Raphael, B, Swan, P, Maretinek, N (1998) "Intergenerational aspects of trauma for Australian aboriginal people" In: Danielli, Y (editor), International Handbook of Multigenerational Legacies of Trauma, Plenum Press, New York, pp 927–939

DJ Rapport (1999) ArticleTitleEpidemiology and ecosystem health: natural bridges Ecosystem Health 5 175–180

DJ Rapport WG Whitford (1999) ArticleTitleHow ecosystems respond to stress: common responses on aquatic and arid systems BioScience 49 193–202

P Read (1996) Returning to Nothing: The Meaning of Lost Places Cambridge University Press Melbourne, Australia

Schwartz J (2000) Fine particulate air pollution: smoke and mirrors of the 90s or hazard of the new millennium. Presentation at the Annual Meeting of the American Public Health Association, Boston, November 4

Smith A (2002) Council to find "level" over dump. Newcastle Herald, February 27, p 13

Sneddon D (2002) Dumped. Singleton Argus, March 8

TH Tarkiainen KL Timonen EJ Vanninen S Alm JE Hartikainen J Pekkanen (2003) ArticleTitleEffect of acute carbon monoxide exposure on heart rate variability in patients with coronary artery disease Clinical Physiology & Functional Imaging 23 98–102 Occurrence Handle1:CAS:528:DC%2BD3sXjtVyms7Y%3D

SM Taylor SJ Elliott J Eyles J Frank M Haight D Streiner et al. (1991) ArticleTitlePsychosocial impacts in populations exposed to solid waste facilities Social Science & Medicine 33 441–447 Occurrence Handle1:STN:280:DyaK38%2FlsVKquw%3D%3D

S Wakefield S Elliott (2000) ArticleTitleEnvironmental risk perception and well-being: effects of the landfill siting process in two southern Ontario communities Social Science & Medicine 50 1139–1154 Occurrence Handle1:STN:280:DC%2BD3c7nslCitw%3D%3D
Acknowledgments
We thank the people of the Upper Hunter who so graciously shared their experiences of change with us, as well as the University of Newcastle Research Grants Committee for their financial support of this investigation.
About this article
Cite this article
Connor, L., Albrecht, G., Higginbotham, N. et al. Environmental Change and Human Health in Upper Hunter Communities of New South Wales, Australia. EcoHealth 1 (Suppl 2), SU47–SU58 (2004). https://doi.org/10.1007/s10393-004-0053-2
Published:

Issue Date:

DOI: https://doi.org/10.1007/s10393-004-0053-2
Keywords