Abstract
Purpose
To clarify the incidence, demography and clinical features of orbital tumors diagnosed in a single institute in Japan.
Study design
Retrospective, observational case series.
Methods
Patients with primary orbital tumors including tumor-like lesions diagnosed clinically or histopathologically at Tokyo Medical University Hospital between 1995 and 2019 were analyzed. Incidence of all orbital tumors, demographic profile and clinical features of major benign and malignant tumors were reviewed retrospectively.
Results
Totally 1000 cases of primary orbital tumor were diagnosed clinically or histopathologically during the study period. Benign tumors accounted for 72% and malignant tumors 28%. 55% of benign tumors and 99% of malignant tumors were proven histopathologically. The most common benign orbital tumor was idiopathic orbital inflammation (27%), followed by IgG4-related ophthalmic disease (17%), cavernous venous malformation (13%) and pleomorphic adenoma (9%). The most common malignant tumor was lymphoma (70%), followed by adenoid cystic carcinoma (7%) and solitary fibrous tumor (5%).
Conclusions
Epidemiology of orbital tumors has changed by the improvement of imaging techniques, establishment of novel clinical and histopathological criteria, and changes in population age structure associated with the aging society. Currently, lymphoproliferative diseases including lymphoma and IgG4-related ophthalmic diseases form the major orbital tumors in Japan.
Access options
Buy single article
Instant access to the full article PDF.
USD 39.95
Price includes VAT (USA)
Tax calculation will be finalised during checkout.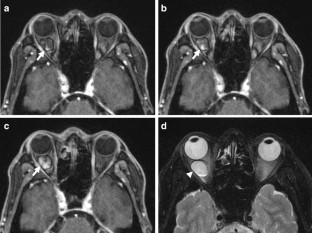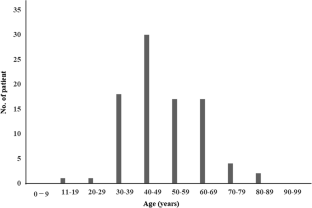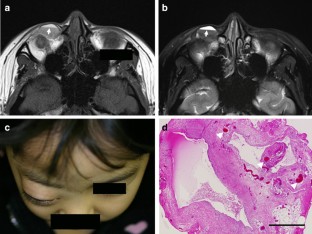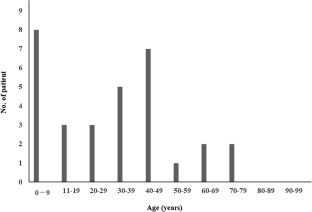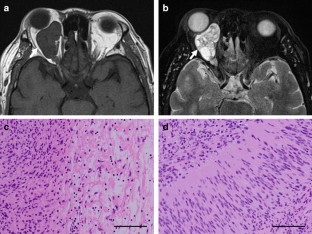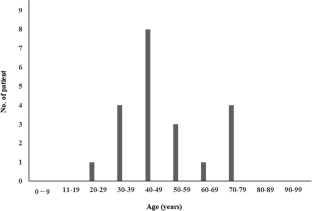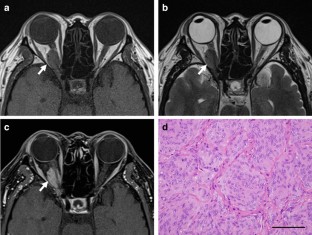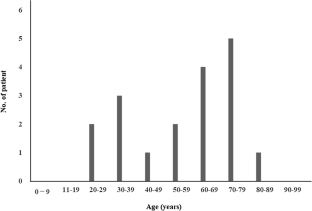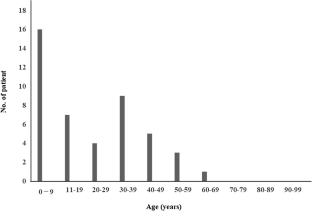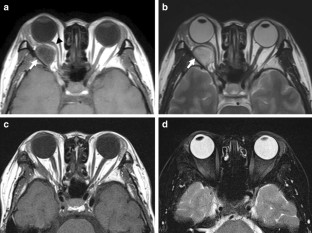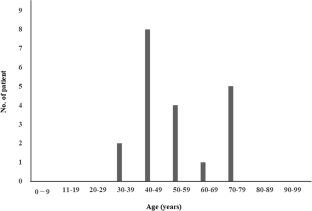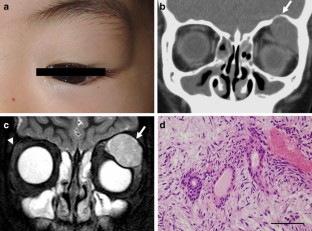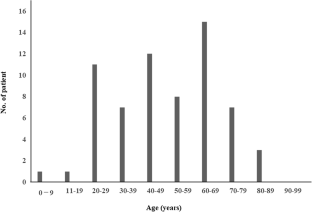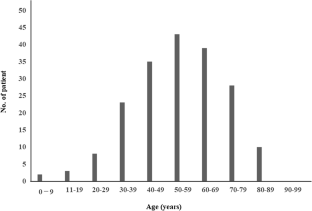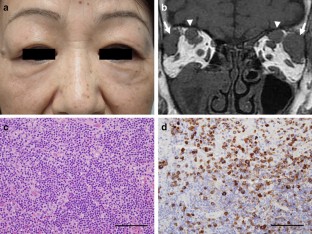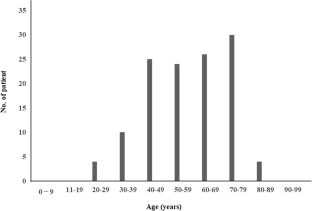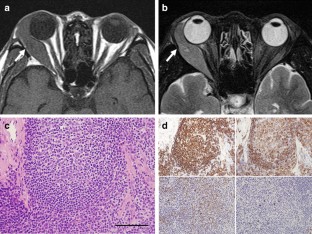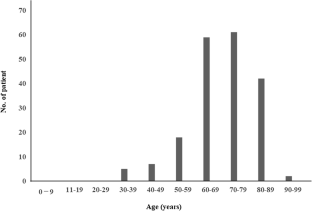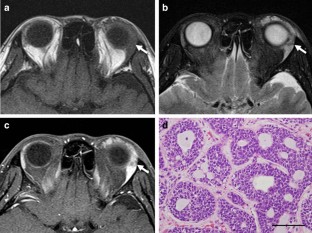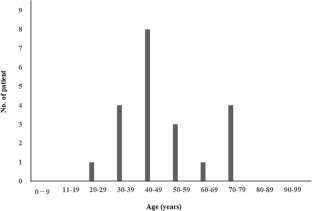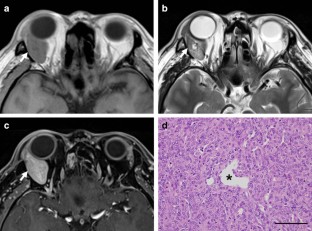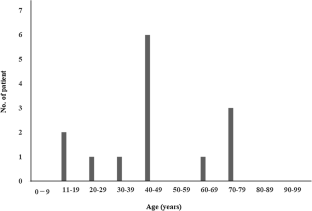 References
1.

Shields JA, Shields CL, Scartozzi R. Survey of 1264 patients with orbital tumors and simulating lesions: the 2002 Montgomery Lecture, part 1. Ophthalmology. 2004;111:997–1008.

2.

Bonavolontà G, Strianese D, Grassi P, Comune C, Tranfa F, Uccello G, et al. An analysis of 2,480 space-occupying lesions of the orbit from 1976 to 2011. Ophthalmic Plast Reconstr Surg. 2013;29:79–86.

3.

Hassan WM, Alfaar AS, Bakry MS, Ezzat S. Orbital tumors in USA: difference in survival patterns. Cancer Epidemiol. 2014;38:515–22.

4.

Honavar SG, Manjandavida FP. Recent advances in orbital tumors—a review of publications from 2014–2016. Asia Pac J Ophthalmol (Phila). 2017;6:153–8.

5.

Mombaerts I, Ramberg I, Coupland SE, Heegaard S. Diagnosis of orbital mass lesions: clinical, radiological, and pathological recommendations. Surv Ophthalmol. 2019;64:741–56.

6.

Tailor TD, Gupta D, Dalley RW, Keene CD, Anzai Y. Orbital neoplasms in adults: clinical, radiologic, and pathologic review. Radiographics. 2013;33:1739–58.

7.

Demirci H, Shields CL, Karatza EC, Shields JA. Orbital lymphoproliferative tumors: analysis of clinical features and systemic involvement in 160 cases. Ophthalmology. 2008;115:1626–31.

8.

Ohtsuka K, Hashimoto M, Suzuki Y. High incidence of orbital malignant lymphoma in Japanese patients. Am J Ophthalmol. 2004;138:881–2.

9.

Shikishima K, Kawai K, Kitahara K. Pathological Evaluation of orbital tumours in Japan: analysis of a large case Series and 1379 cases reported in the Japanese literature. Clin Exp Ophthalmol. 2006;34:239–44.

10.

Yamamoto M, Ohara M, Suzuki C, Naishiro Y, Yamamoto H, Takahashi H, et al. Elevated IgG4 concentrations in serum of patients with Mikulicz's disease. Scand J Rhematol. 2004;33:432–3.

11.

Umehara H, Okazaki K, Masaki Y, Kawano M, Yamamoto M, Saeki T, et al. Comprehensive diagnostic criteria for IgG4-related disease (IgG4RD), 2011. Mod Rheumatol. 2012;22:21–30.

12.

Goto H, Takahira M, Azumi A. Japanese Study Group for IgG4-related ophthalmic disease. Diagnostic criteria for IgG4-related ophthalmic disease. Jpn J Ophthalmol. 2015;59:1–7.

13.

Japanese study group of IgG4-related ophthalmic disease. A prevalence study of IgG4-related ophthalmic disease in Japan. Jpn J Ophthalmol 2013;57:573–9.

14.

Calandriello L, Grimaldi G, Petrone G, Rigante M, Petroni S, Riso M, et al. Cavernous venous malformation (cavernous hemangioma) of the orbit: current concepts and a review of the literature. Surv Ophthalmol. 2017;6:393–403.

15.

Ohtsuka K, Hashimoto M, Akiba H. Serial dynamic magnetic resonance imaging of orbital cavernous hemangioma. Am J Ophthalmol. 1997;123:396–8.

16.

Rootman DB, Heran MK, Rootman J, White VA, Luemsamran P, Yucel YH. Cavernous venous malformations of the orbit (so-called cavernous haemangioma): a comprehensive evaluation of their clinical, imaging and histologic nature. Br J Ophthalmol. 2014;98:880–8.

17.

Clarós P, Choffor-Nchinda E, Lopez-Fortuny M, Claros A, Quintana S. Orbital cavernous haemangioma; profile and outcome of 76 patients managed surgically. Acta Otolaryngol. 2019;139:720–5.

18.

McNab AA, Tan JS, Xie J, Selva D, Hardy TG, Starte J, et al. The natural history of orbital cavernous hemangiomas. Ophthalmic Plast Reconstr Surg. 2015;31:89–93.

19.

Gupta A, Prabhakaran VC, Dodd T, Davis G, Selva D. Orbital cavernous haemangiomas: immunohistochemical study of proliferative capacity, vascular differentiation and hormonal receptor status. Orbit. 2012;31:386–9.

20.

Bond JB, Haik BG, Taveras JL, Francis BA, Numaguchi Y, Mihara F, et al. Magnetic resonance imaging of orbital lymphangioma with and without gadolinium contrast enhancement. Ophthalmology. 1992;99:1318–24.

21.

Iliff WJ, Green WR. Orbital lymphangiomas. Ophthalmology. 1979;86:914–29.

22.

Goto H, Usui M, Okada S. Histopathological study of orbital lymphangioma in an infant. Jpn J Ophthalmol. 2004;48:594–7.

23.

Pointdujour-Lim R, Lally SE, Shields JA, Eagle RC Jr, Shields CL. Orbital schwannoma: radiographic and histopathologic correlation in 15 cases. Ophthalmic Plast Reconstr Surg. 2018;34:162–7.

24.

Wang Y, Xiao LH. Orbital schwannoma: findings from magnetic resonance imaging in 62 cases. Eye (Lond). 2008;22:1034–9.

25.

Dutton JJ. Optic nerve sheath meningiomas. Surv Ophthalmol. 1992;37:167–83.

26.

Hénaux PL, Bretonnier M, Restee P-JL, Morandi X. Modern management of meningiomas compressing the optic nerve: a systematic review. World Neurosurg. 2018. https://doi.org/10.1016/j.wneu.2018.07.020.

27.

Sasano S, Shikishima K, Aoki M, Sakai T, Tsutsumi Y, Nakano T. Efficacy of intensity-modulated radiation therapy for optic nerve sheath meningioma. Graefes Arch Clin Exp Ophthalmol. 2019;257:2297–306.

28.

Pushker N, Meel R, Kumar A, Kashyap S, Sen S, Bajaj MS. Orbital and periorbital dermoid/epidermoid cyst: a series of 280 cases and a brief review. Can J Ophthalmol. 2020;55:167–71.

29.

Goh RLZ, Hardy TG, Williams RA, McNab AA. Respiratory epithelial cysts of the orbit. Orbit. 2016;35:245–9.

30.

Rose GE, Wright JE. Pleomorphic adenoma of the lacrimal gland. Br J Ophthalmol. 1992;76:395–400.

31.

Gündüz AK, Yeşiltaş YS, Shields CL. Overview of benign and malignant lacrimal gland tumors. Curr Opin Ophthalmol. 2018;29:458–68.

32.

Lai T, Prabhakaran VC, Malhotra R, Selva D. Pleomorphic adenoma of the lacrimal gland: is there a role for biopsy? Eye (Lond). 2009;23:2–6.

33.

Garrity JA, Henderson JW, Cameron JD. Henderson's orbital tumors. 4th ed. Philadelphia: Lippincott Williams & Wilkins; 2007. p. 343–60.

34.

Sogabe Y, Ohshima K, Azumi A, Takahira M, Kase S, Tsuji H, et al. Location and frequency of lesions in patients with IgG4-related ophthalmic diseases. Graefes Arch Clin Exp Ophthalmol. 2014;252:531–8.

35.

Dmirci H, Shields CL, Shields JA, Honavar SG, Mercado GJ, Tovilla JC. Orbital tumors in the older adult population. Ophthalmology. 2002;109:243–8.

36.

Sjö LD, Ralfkiaer E, Prause JU, Petersen JH, Madsen J, Pedersen NT, et al. Increasing incidence of ophthalmic lymphoma in Denmark from 1980 to 2005. Invest Ophthalmol Vis Sci. 2008;49:3283–8.

37.

Hassan WM, Bakry MS, Hassan HM, Alfaar AS. Incidence of orbital, conjunctival and lacrimal gland malignant tumors in USA from Surveillance, Epidemiology and End Results, 1973–2009. Int J Ophthalmol. 2016;9:1808–13.

38.

Olsen TG, Holm F, Mikkelsen LH, Rasmussen PK, Coupland SE, Esmaeli B, et al. Orbital lymphoma-an international multicenter retrospective study. Am J Ophthalmol. 2019;199:44–57.

39.

Vest SD, Mikkelsen LH, Holm F, Rasmussen PK, Hindso TG, Knudsen MKH, et al. Lymphoma of the lacrimal gland—an international multicenter retrospective study. Am J Ophthalmol. 2020;219:107–20.

40.

Lacrimal Gland Tumor Study Group. Epidemiological survey of lacrimal fossa lesions in Japan: number of patients and their sex ratio by pathological diagnosis. Jpn J Ophthalmol. 2005;49:343–8.

41.

Alkatan H, Roberts F, White VA. Adenocarcinoma of the lacrimal gland. In: Grossniklaus HE, Eberhart CG, Kivelä TT, editors. WHO Classification of Tumors of the Eye. WHO Press, Geneva; 2018.

42.

See TRO, Stålhammar G, Tang T, Manusow JS, Jordan DR, Nerad JA, et al. Primary ductal adenocarcinoma of the lacrimal gland: a review and report of five cases. Surv Ophthalmol. 2020;65:371–80.

43.

Bernardini FP, de Conciliis C, Schneider S, Kersten RC, Kulwin DR. Solitary fibrous tumor of the orbit: is it rare? Report of a case series and review of the literature. Ophthalmology. 2003;110:1442–8.

44.

Furusato E, Valenzuela IA, Fanburg-Smith JC, Auerbach A, Furusato B, Cameron JD, et al. Orbital solitary fibrous tumor: encompassing terminology for hemangiopericytoma, giant cell angiofibroma, and fibrous histiocytoma of the orbit: reappraisal of 41 cases. Hum Pathol. 2011;42:120–8.

45.

Shinder R, Al-Zubidi N, Esmaeli B. Survey of orbital tumors at a comprehensive cancer center in the United States. Head Neck. 2011;33:610–4.
Acknowledgements
This research received no specific grant from any funding agency in the public, commercial, or not-for-profit sectors.
Ethics declarations
Conflicts of interest
H. Goto, None; N. Yamakawa, None; H. Komatsu, None; M. Asakage, None; K. Tsubota, None; S. Ueda, None; R. Nemoto, None; K. Umazume, None; Y. Usui, None; H. Mori, None.
Additional information
Publisher's Note
Springer Nature remains neutral with regard to jurisdictional claims in published maps and institutional affiliations.
Corresponding Author: Hiroshi Goto
About this article
Cite this article
Goto, H., Yamakawa, N., Komatsu, H. et al. Clinico-epidemiological analysis of 1000 cases of orbital tumors. Jpn J Ophthalmol 65, 704–723 (2021). https://doi.org/10.1007/s10384-021-00857-1
Received:

Accepted:

Published:

Issue Date:
Keywords
Orbital tumor

Epidemiology

Histopathology

Imaging

Lymphoproliferative disease