Abstract
Purpose
From an early stage, retinitis pigmentosa (RP) patients suffer from night blindness which causes nocturnal mobility difficulties. We created a wearable visual aid that uses a high-performance see-through display, and added a high-sensitivity camera with a complementary metal-oxide-semiconductor sensor. Here, we evaluate the device's efficacy for helping night-blindness sufferers walk in the dark.
Study design
Prospective clinical study.
Methods
Twenty-eight subjects underwent binocular visual acuity testing in the dark without (power off) and with (power on) the device. The test was carried out in a darkened room. We recorded the number of trial errors and the time it took each subject to arrive at the goal both with and without the aid of our device.
Results
Our device effectively assists walking in RP patients with mobility problems in the dark.
Conclusion
Binocular visual acuity in the dark was significantly improved with the aid of our device. In the walking test, the number of errors decreased greatly with the device, and the travel time was significantly shortened.
This is a preview of subscription content, log in to check access.
Access options
Buy single article
Instant access to the full article PDF.
US$ 39.95
Price includes VAT for USA
Subscribe to journal
Immediate online access to all issues from 2019. Subscription will auto renew annually.
US$ 99
This is the net price. Taxes to be calculated in checkout.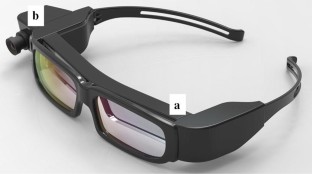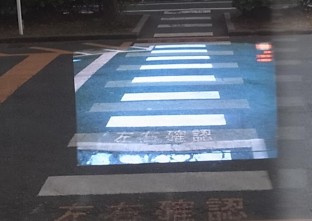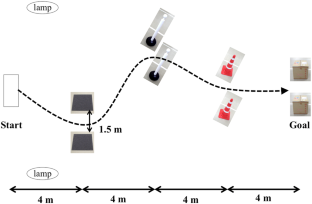 References
1.

Russell S, Bennett J, Wellman JA, Chung DC, Yu ZF, Tillman A, et al. Efficacy and safety of voretigene neparvovec (AAV2-hRPE65v2) in patients with RPE65-mediated inherited retinal dystrophy: a randomised, controlled, open-label, phase 3 trial. Lancet. 2017;390:849–60.

2.

Bainbridge JW, Mehat MS, Sundaram V, Robbie SJ, Barker SE, Ripamonti C, et al. Long-term effect of gene therapy on Leber's congenital amaurosis. N Engl J Med. 2015;372:1887–97.

3.

Jacobson SG, Cideciyan AV, Aguirre GD, Sumaroka A, Schwartz SB, Heon E, et al. Improvement and decline in vision with gene therapy in childhood blindness. N Engl J Med. 2015;372:1920–6.

4.

Edwards TL, Jolly JK, Groppe M, Barnard AR, Cottriall CL, Tolmachova T, et al. Visual Acuity after Retinal Gene Therapy for Choroideremia. N Engl J Med. 2016;374:1996–8.

5.

Schwartz SD, Regillo CD, Lam BL, Eliott D, Rosenfeld PJ, Gregori NZ, et al. Human embryonic stem cell-derived retinal pigment epithelium in patients with age-related macular degeneration and Stargardt's macular dystrophy: follow-up of two open-label phase 1/2 studies. Lancet. 2015;385:509–16.

6.

Mandai M, Watanabe A, Kurimoto Y, Hirami Y, Morinaga C, Daimon T, et al. Autologous induced stem-cell-derived retinal cells for macular degeneration. N Engl J Med. 2017;376:1038–46.

7.

Berson EL, Mehaffey L 3rd, Rabin AR. A night vision device as an aid for patients with retinitis pigmentosa. Arch Ophthalmol. 1973;90:112–6.

8.

Berson EL, Mehaffey L 3rd, Rabin AR. A night vision pocketscope for patients with retinitis pigmentosa: design considerations. Arch Ophthalmol. 1974;91:495–500.

9.

Morrissette DL, Marmor MF, Goodrich GL. An evaluation of night vision mobility aids. Ophthalmology. 1983;90:1226–30.

10.

Friedburg C, Serey L, Sharpe LT, Trauzettel-Klosinski S, Zrenner E. Evaluation of the night vision spectacles on patients with impaired night vision. Graefes Arch Clin Exp Ophthalmol. 1999;237:125–36.

11.

Spandau UH, Wechsler S, Blankenagel A. Testing night vision goggles in a dark outside environment. Optom Vis Sci. 2002;79:39–45.

12.

Bowers AR, Luo G, Rensing NM, Peli E. Evaluation of a prototype minified augmented-view device for patients with impaired night vision. Ophthalmic Physiol Opt. 2004;24:296–312.

13.

Hartong DT, Jorritsma FF, Neve JJ, Melis-Dankers BJ, Kooijman AC. Improved mobility and independence of night-blind people using night-vision goggles. Invest Ophthalmol Vis Sci. 2004;45:1725–31.

14.

Hartong DT, Kooijman AC. Night-vision goggles for night-blind subjects: subjective evaluation after 2 years of use. Ophthalmic Physiol Opt. 2006;26:490–6.

15.

Ikeda Y, Suzuki E, Kuramata T, Kozaki T, Koyama T, Kato Y, et al. Development and evaluation of a visual aid using see-through display for patients with retinitis pigmentosa. Jpn J Ophthalmol. 2015;59:43–7.

16.

Sugawara T, Hagiwara A, Hiramatsu A, Ogata K, Mitamura Y, Yamamoto S. Relationship between peripheral visual field loss and vision-related quality of life in patients with retinitis pigmentosa. Eye (Lond). 2010;24:535–9.
Acknowledgements
We gratefully thank Mr. Masatoshi Tate and Toshiki Tsujinaka for their critical feedback on this study. We also gratefully thank Miss Hiroko Seto, Mrs. Mutsumi Yao, Miss Miyuki Yamao and Miss Yuina Hayashida for their assistance in the walking test. This study was funded by HOYA Co., Ltd..
Ethics declarations
Conflicts of interest
Y. Ikeda, Grant (Alcon, Bayer, HOYA, Santen), Lecture fees (Alcon, Bayer, HOYA, Nidek, Santen); S. Nakatake, None; J. Funatsu, None; K. Fujiwara, None; T. Tachibana, None; Y. Murakami, Grant (Rohto, Santen); T. Hisatomi, Grant (Alcon, Bayer, Santen); S. Yoshida, Grant (Bonac), Lecture fees (Alcon, Bayer); H. Enaida, Grant (Alcon), Donation (HOYA, Santen), Equipment (Nidek), Lecture fees (Alcon, Santen); T. Ishibashi, Lecture fees (Alcon, Bausch + Lomb, Bayer, Chuo Sangio, HOYA, Kowa, Novartis, Santen); K. Sonoda, Grant (Alcon, HOYA, Santen), Lecture fees (AbbVie, Alcon, Santen, Wakamoto).
Additional information
Corresponding author: Yasuhiro Ikeda
Electronic supplementary material
Below is the link to the electronic supplementary material.
Supplementary material 2 The walking test with the device (power off). The subject (No. 3) walked toward the goal with the device (power off). He stumbled over the first black carpet. He could not walk without orientation. (MP4 56709 kb)
Supplementary material 3 The walking test with the device (power on). The same subject (No. 3) walked with the device (power on). He could recognize all gates and successfully walk toward the goal. (MP4 32832 kb)
About this article
Cite this article
Ikeda, Y., Nakatake, S., Funatsu, J. et al. Night-vision aid using see-through display for patients with retinitis pigmentosa. Jpn J Ophthalmol 63, 181–185 (2019). https://doi.org/10.1007/s10384-018-00644-5
Received:

Accepted:

Published:

Issue Date:
Keywords
see-through display

visual aids

night blindness

retinitis pigmentosa