Abstract
The recent assessment of the Mitchell Creek Landslide (MCL) in northern British Columbia is a good case history of engineering geomorphological analysis of a large landslide. It was completed using historic aerial photographs, with approximately 20-year time intervals dating back to the mid-twentieth century and field investigations completed between 2008 and 2014. The large bedrock slide initiated between 1956 and 1972 and continues to experience ongoing annual movements. Significant glacial downwasting and retreat has been observed in the photographic record, and it is hypothesized that alpine glaciation has contributed to development of the MCL. This paper documents four aspects of the engineering geomorphological assessment completed at the MCL: (i) topographic evolution, (ii) slope morphology, (iii) deformation features, and (iv) displacement behavior. Four distinct geomorphic zones have been defined at the MCL based on these analyses, controlled by different failure mechanisms. The extents of these zones have changed little over the documented history of the landslide, and rates of movement estimated from aerial photography have been consistent over the last 60 years. Retreat of the Mitchell Valley Glacier appears to have played an important role in landslide initiation, as the ice mass receded the kinematic freedom of the slope increased. This study of the initiation and development of the MCL demonstrates the capabilities of a multi-faceted approach to engineering geomorphology. The combination of historical aerial photographs with digital photogrammetric modeling and point cloud analysis techniques, and geomorphological mapping, allows for development of a robust understanding of landslide behavior.
Access options
Buy single article
Instant access to the full article PDF.
USD 39.95
Price excludes VAT (USA)
Tax calculation will be finalised during checkout.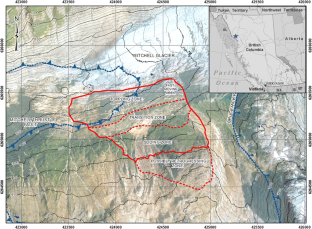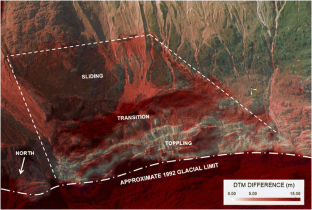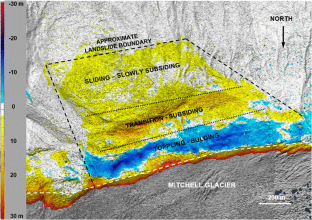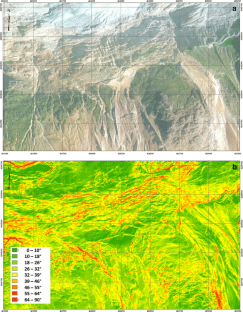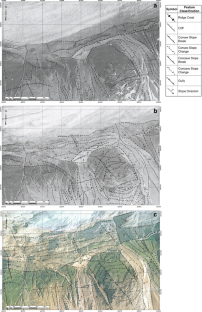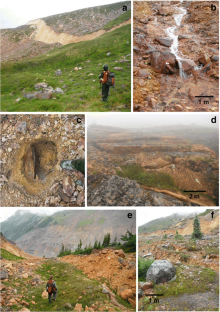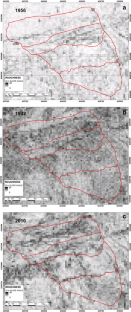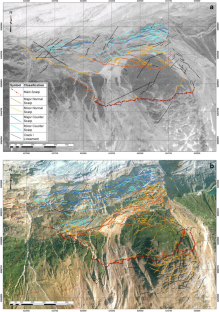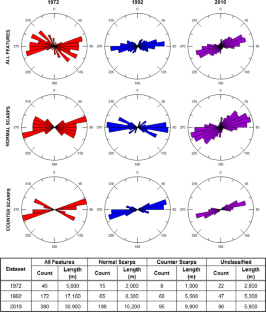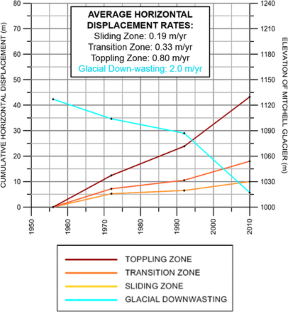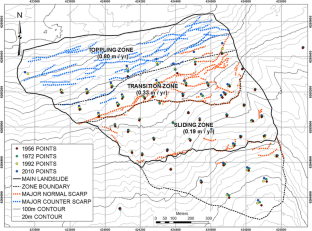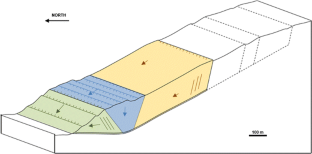 References
Adam Technology Inc. 2012. 3DM CalibCam and 3DM Analyst. Version 2.5.0 Build 1114 32-bit. Software and user manuals. Available from: http://www.adamtech.com.au

BGC Engineering Inc., 2010. KSM Project: Mitchell Zone—open pit slope design—final. Submitted to Seabridge Gold Inc., 2010

BGC Engineering Inc., 2012. KSM Project—preliminary geotechnical assessment of the Snowfield Landslide—final. Submitted to Seabridge Gold Inc., 2012

Bovis M (1990) Rock-slope deformation at Affliction Creek, southern Coast Mountains, British Columbia. Canadian Journal of Earth Science 27:243–254

Campbell, KV 2009. Review of structural geology in relation to preliminary structural domains. Submitted to BGC Engineering Inc., 2009

Clague JJ, Stead D (2012) Landslides: types, mechanisms and modelling—preface. Cambridge University Press, New York

Cruden DM, Varnes DJ (1996) Landslide types and processes. In: Turner AK, Schuster RL (eds) Landslides investigation and mitigation, Special Report 247 edn. Transportation Research Board, US National Research Council, Washington, DC, pp 36–75

Division of Engineering and Geoscientists in the Forest Sector (DEGIFS), 2002. A user's guide to terrain stability mapping in British Columbia. 89 pages. Prepared for APEGBC, 2002

ERSI, 2013. ArcGIS software. http://www.esri.com/

Geological Society of London (GSL): Engineering Group Working Party (1972) The preparation of maps and plans in terms of engineering geology. Q J Eng Geol 5:297–367

Giardino M, Giordan D, Ambrogio S (2004) G.I.S. technologies for data collection, management, and visualization of large slope instabilities: two applications in the Western Italian Alps. Nat Hazards Earth Syst Sci 4:197–211

Griffiths JS (2002) Mapping and engineering geology: introduction. From: mapping in engineering geology. The Geological Society. Key Issues in Earth Sciences 1:1–5

Griffiths JS (2014) Feet on the ground: the past, present and future of engineering geology—the Fourteenth Glossop Lecture. Quarterly Journal of Engineering Geology of Engineering Geology and Hydrogeology 47:116–143

Hencher SR, Malone AW (2012) Landslides: types, mechanisms and modelling—chapter 30: Hong Kong landslides. Cambridge University Press, New York

Hungr O, Leroueil S, Picarelli L (2014) Varnes classification of landslides types, an update. Landslides 11:167–194

InnovMetric Software Inc., 2013. Polyworks, version 12.0.17 build 5761 http://www.innovmetric.com

Kalenchuk KS, 2010. Multi-dimensional analysis of large, complex slope instability. PhD thesis, Queen's University, Kingston, Ontario, Canada. 449 pages

Lechner MJ, 2008. Updated Mitchell Creek technical report, Northern British Columbia. Resource Modelling Inc

Margolis, J. 1993. Geology and intrusion-related copper-gold mineralization, Sulphurets, British Columbia (PhD dissertation). University of Oregon, Eugene, 289p, 5 maps

Rescan Environmental Services Ltd., 2009. KSM Project 2008. Baseline studies report. submitted to Seabridge Gold Inc. 2009

Schwab JW, Geertsema M (2010) Terrain stability mapping on British Columbia forest lands: an historical perspective. Nat Hazards 53(1):63–75

Stead D, Clayton A (2014) Evaluation of development of the Mitchell Creek Landslide, B.C., using Remote Sensing, Geomorphological Analysis and Numerical Modelling. American Geophysical Union, Fall Meeting 2014, abstract #NH43A-3796

Turner AK, 1996. Landslides: investigation and mitigation. Transportation Research Board Special Report 247

Wolter A (2014) Characterisation of large catastrophic landslide using an integrated field, remote sensing, and numerical modelling approach (PHD dissertation). Simon Fraser University, Burnaby, p 323
About this article
Cite this article
Clayton, A., Stead, D., Kinakin, D. et al. Engineering geomorphological interpretation of the Mitchell Creek Landslide, British Columbia, Canada. Landslides 14, 1655–1675 (2017). https://doi.org/10.1007/s10346-017-0811-1
Received:

Accepted:

Published:

Issue Date:

DOI: https://doi.org/10.1007/s10346-017-0811-1
Keywords
Landslide

Geomorphology

Remote sensing

Photogrammetry

Glacial retreat