Abstract
A large landslide (40 × 106 m3) was reactivated on the left bank of Canelles reservoir, Spain. The instability was made evident after a considerable reduction of the reservoir level. The drawdown took place during the summer of 2006 after several years of high water levels. The drawdown velocity reached values between 0.5 and 1.2 m/day (registered at low elevations). The paper reports the geological and geotechnical investigations performed to define the movement. The geometry of the slip surface was established from the detailed analysis of the continuous cores recovered in deep borings and from limited information provided by inclinometers. Deep piezometric records provided also valuable information on the pore water pressure in the vicinity of the failure surface. These data allowed validating a flow–deformation coupled calculation model, which takes into account the changes in water level that occurred 4  years previous to the failure as well as the average rainfall. The analysis indicates that the most likely reason for the instability is the rapid drawdown that took place during the summer of 2006. The potential sudden acceleration of the slide is also analysed in the paper introducing coupled thermal hydraulic and mechanical effects that may develop at the basal shearing surface of the sliding mass. The results indicate that the slide velocity may reach values around 16 m/s when displacement reaches 250 m.
Access options
Buy single article
Instant access to the full article PDF.
USD 39.95
Price includes VAT (USA)
Tax calculation will be finalised during checkout.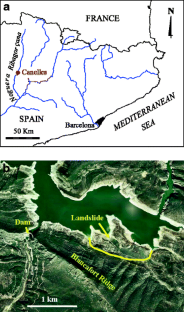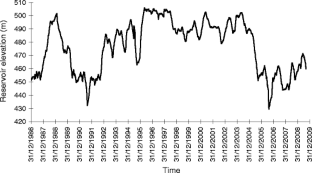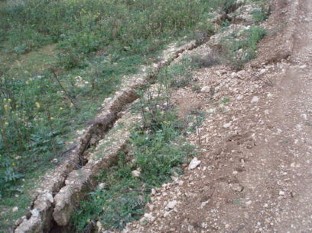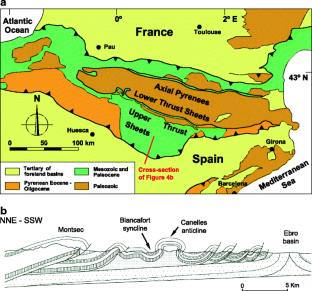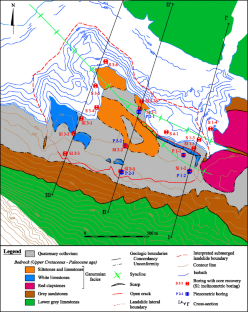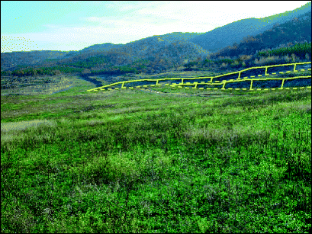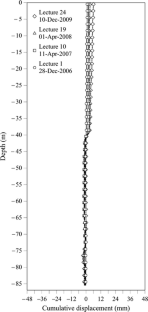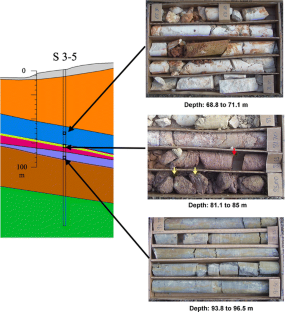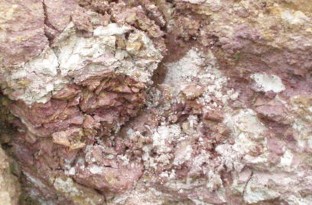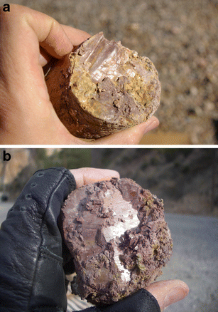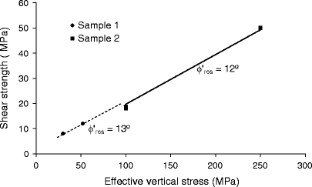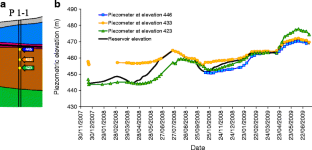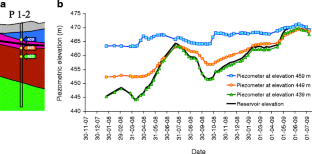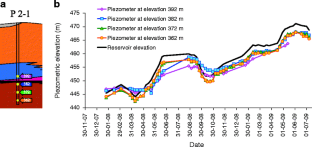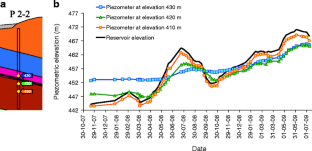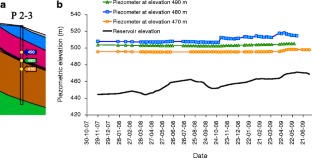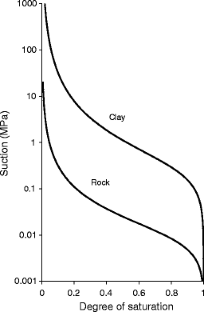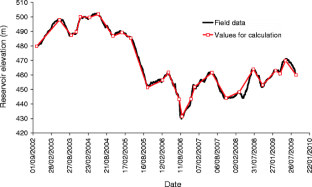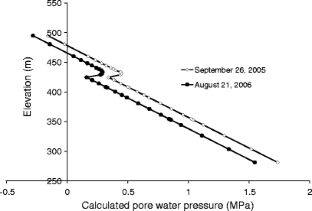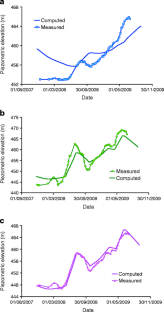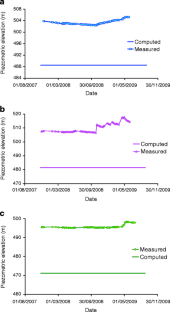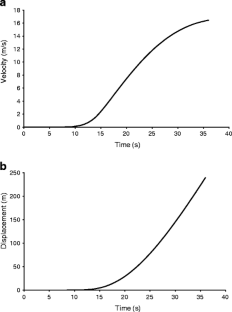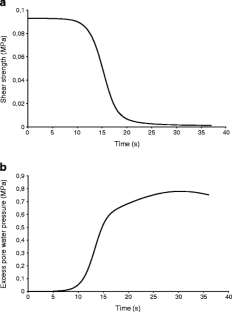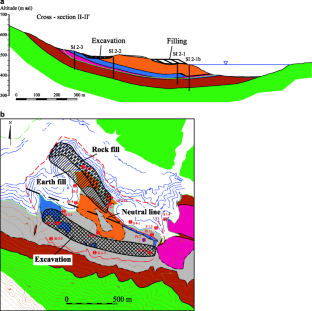 References
Alonso EE (2005) Parámetros de Resistencia en cálculos de estabilidad. VI Simposio Nacional sobre Taludes y Laderas Inestables. Valencia, 21–24 June 2005. Alonso E, Corominas J, Jordà L, Romana M and Serón JB (eds.), 1131–1195

Alonso EE, Gens A, Lloret A (1993) The landslide of Cortes de Pallas, Spain. Geotechnique 43(4):507–521

Alonso EE, Olivella S, Pinyol NM (2005) A review of Beliche dam. Geotechnique 55(4):267–285

Alonso EE, Olivella S, Soriano A, Pinyol NM (2011) Modelling the response of Lechago earth and rockfill dam. Géotechnique 61(5):387–407

Corominas J, Moya J, Ledesma A, Lloret A, Gili JA (2005) Prediction of ground displacements and velocities from groundwater level changes at the Vallcebre landslide (Eastern Pyrenees, Spain). Landslides 2:83–96

DIT-UPC (2002) CODE_BRIGHT. A 3-D program for thermo-hydro-mechanical analysis in geological media. User's guide. CIMNE, Barcelona

Hutchinson JN (1983) Methods of locating slip surfaces in landslides. Bull Assoc Eng Geol 20:235–252

Hutchinson JN, Bhandari RK (1971) Undrained loading, a fundamental mechanism of mudflows and other mass movements. Geotechnique 21:353–358

Martínez Peña B, Pocoví A (1988) El amortiguamiento frontal de la estructura de la cobertera surpirinaica y su relación con el anticlinal de Barbastro-Balaguer. Acta Geol Hisp 23:81–94

Moya J (2004) Determination of the failure surface geometry in quick slides using balanced cross section techniques. Application to Aznalcóllar tailings dam failure. In: Hack R, Azzam R, Charlier R (eds) Engineering geology for infrastructure planning in Europe. Springer, Series Lecture Notes in Earth Sciences, no. 104, 414–421

Olivella S, Gens A, Carrera J, Alonso EE (1996) Numerical formulation for a simulator (CODE BRIGHT) for the coupled analysis of saline media. Eng Comput 13(7):87–112

Pinyol NM, Alonso EE (2010a) Criteria for rapid sliding II. Thermo-hydro-mechanical and scale effects in Vaiont case. Eng Geol 114(3–4):211–227

Pinyol NM, Alonso EE (2010b) Fast planar slides. A closed form thermo-hydro-mechanical solution. Int J Numer Anal Methods Geomech 34:27–52

Pinyol NM, Alonso EE and Olivella S (2008) Rapid drawdown in slopes and embankments. Water Resources Research 44, W00D03, 22 pp. Special issues on: Hydrology and mechanical coupling in earth sciences and engineering: interdisciplinary perspectives

Stark TD, Eid HT (1994) Slope stability analyses in stiff fissured clays. J Geotech Geoenviron Eng 123(4):335–343

Vardoulakis I (2002) Dynamic thermo-poro-mechanical analysis of catastrophic landslides. Geotechnique 52(3):157–171

Vergés J (1993) Estudi geològic del vessant Sud del Pirineu Oriental I Central: Evolució en 3D. PhD Thesis. Universitat Politècnica de Catalunya, Barcelona, Spain. 203p (printed by the Institut Cartogràfic de Catalunya in 1999)
Acknowledgements
This research work received partial support from the Safeland project funded by Commission of the European Communities (grant agreement 226479) and from the Big Risk (contract number BIA2008-06614) project funded by the Spanish Ministry of Science.
About this article
Cite this article
Pinyol, N.M., Alonso, E.E., Corominas, J. et al. Canelles landslide: modelling rapid drawdown and fast potential sliding. Landslides 9, 33–51 (2012). https://doi.org/10.1007/s10346-011-0264-x
Received:

Accepted:

Published:

Issue Date:
Keywords
Landslide

Analysis

Modelling

Finite elements

Stabilisation

Rapid drawdown

Fast sliding