Abstract
Large areas of Greece are seriously degraded and landscape deterioration is mainly influenced by climatic factors, geological factors, overgrazing, forest fires and urbanisation. The examined area of Saint Panteleimon is located in northern Greece on the foot-slope of Mt. Olympus and exhibits aesthetic beauty of significant value owed to specific ecological, historical and cultural conditions. Due to intensive erosion and other geological factors, the old village, which is characterised by unique architecture, was abandoned. In the study area is located the castle of Platamon, which is dated to 1222 a.d. Overgrazing, which was very common a few decades ago, has enhanced erosion and affected the surrounding landscape. Another case of degradation concerns forestland, where erosion and landslides have influenced the loss of surface soil layers resulting in vegetation decline. The erosion impact increased due to urbanisation and recreational activities. Management of degradation at a local scale is very complex and requires a multidisciplinary approach. Recent works for soil stabilisation in conjunction with efforts for maintaining and recovering the protective vegetation have increased the degree of protection. Priorities for environmental protection in the study area are proposed to focus on reforestation, rational management of rangeland and restoration of hydrologic conditions of the watersheds.
Access options
Buy single article
Instant access to the full article PDF.
US$ 39.95
Tax calculation will be finalised during checkout.
Subscribe to journal
Immediate online access to all issues from 2019. Subscription will auto renew annually.
US$ 79
Tax calculation will be finalised during checkout.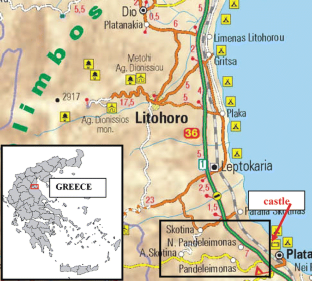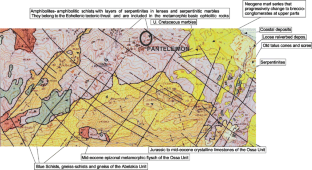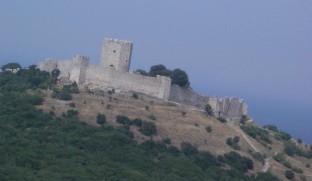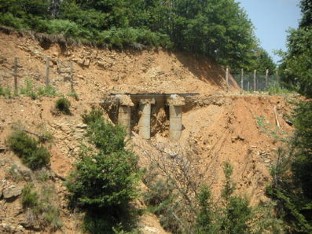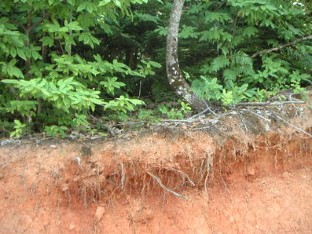 References
Allison LE, Moodie CD (1965) Carbonate. In: Black et al (ed) Methods of soil analysis. Part 2, monograph 9. American Society of Agronomy, Madison, WI, pp 1379–1400

Baum L, Coe J, Godt J, Harp E, Reid M, Savage W, Schulz W, Brien D, Chleborad A, McKenna J, Michael J (2005) Regional landslide-hazard assessment for Seattle, Washington, USA. Landslides 2:266–279

Chelli A, Mandrone G, Truffelli G (2006) Field investigations and monitoring as tools for modelling the Rossena castle landslide (Northern Appennines, Italy). Landslides 3:252–259. DOI 10.1007/s10346-006-0046-z

CORINE (1992) Soil erosion and important land resources in the southern regions of the European Community. European Commission, EUR 13233 EN, p 96

Demoulin A, Glade T (2004) Recent landslide activity in Manaihan, East Belgium. Landslides 1:305–310

Gee G, Bauder J (1986) Particle size analysis. In: Klute A (ed) Methods of soil analyses, 2nd edn, part 2, vol 9. American Society of Agronomy and Soil Science Society of America, Madison, WI, pp 383–411

Henriksen H, Selmer-Olsen AA (1970) Automatic methods for determining nitrate and nitrite in water and soils extracts. Analyst (London) 95:514–518

IGME (1982) Geological map of Greece, Scale 1:50.000. IGME, Athens

Jackson W, Frost C, Hildreth D (1975) Versatile multi-range analytical manifold for automatic analysis of nitrate-nitrogen. Soil Sci Am Pr 39:592–593

Karyotis Th, Yasoglou N, Kosmas K, Pateras D, Danalatos N, Panoras A, Aggelakis K, Panagopoulos A, Koumas D, Raptis S (1999) Action plan for the vulnerable region of Thessaly, in compliance to directive 91/676/EEC (in Greek). NAGREF, Athens

Koukis G, Ziourkas C (1991) Slope instability phenomena in Greece: a statistical analysis. Bull Int Assoc Eng Geol 34:47–60

Mavromatis G (1980) The bioclimate of Greece—relations between climate and natural vegetation. Forest Institute Research of Athens, Athens

McLean E (1982) Soil pH and lime requirement. In: Page AL (ed) Methods of soil analysis part 2. Chemical and microbiological properties. Agronomy 9:199–223

Morgan R (1995) Soil erosion and conservation. Addison Wesley Longman, Edinburgh

National Agricultural Research Foundation (1995) Soil survey in the prefecture of Pieria. NAGREF, Athens

Nelson D, Sommers L (1982) Total carbon, organic carbon and organic matter. In: Page AL (ed) Methods of soil analysis, chemical and microbiological properties, part 2, vol 9. American Society of Agronomy, Madison, WI, pp 539–579

Soil Taxonomy (1999) A basic system of soil classification for making and interpreting soil surveys, 2nd edn

Yassoglou N (1990) Desertification in Greece. In: Rubio JL, Rickson RJ (eds) Strategies to combat desertification in Mediterranean Europe. European Commission, Brussels

Yassoglou N (2002) National committee for combating desertification: second national report of Greece on the implementation of the United Nations convention to combat desertification. National Committee for Combating Desertification, Athens
About this article
Cite this article
Anthopoulou, B., Panagopoulos, A. & Karyotis, T. The impact of land degradation on landscape in Northern Greece. Landslides 3, 289–294 (2006). https://doi.org/10.1007/s10346-006-0056-x
Received:

Accepted:

Published:

Issue Date:
Keywords
Land degradation

Cultural heritage

Erosion

Saint panteleimon

Greece