Abstract
Prevalence and incidence of foot rot disease in free-ranging and captive bovine wild ruminant populations are increasing worldwide. Even species in which the disease has not been described in the past are presently affected by the co-working pathogens Dichelobacter nodosus and Fusobacterium necrophorum. This paper discusses disease control measures and the expense for a successful treatment of affected populations of mouflon. The rationale and perspectives of treating foot rot disease in wild mouflons are discussed.
Access options
Buy single article
Instant access to the full article PDF.
US$ 39.95
Tax calculation will be finalised during checkout.
Subscribe to journal
Immediate online access to all issues from 2019. Subscription will auto renew annually.
US$ 79
Tax calculation will be finalised during checkout.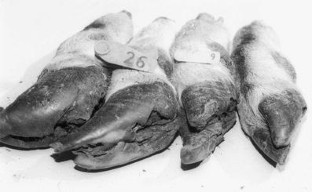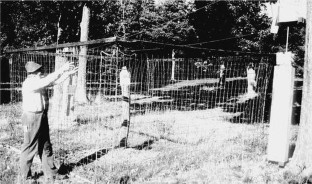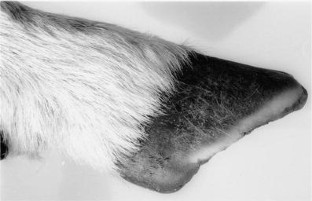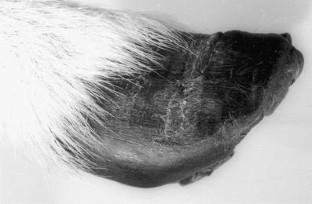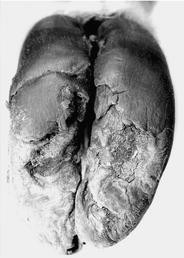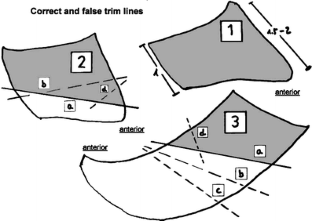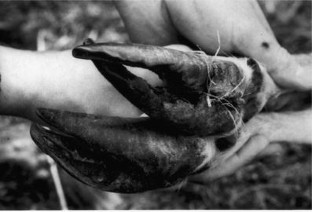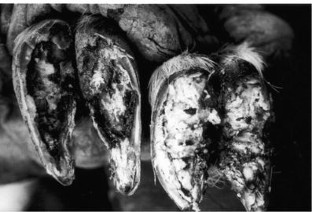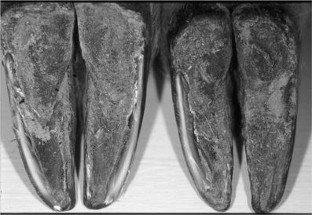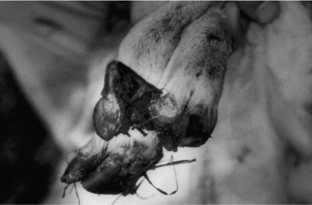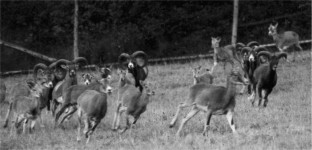 References
Angulo E, Cooke B (2002) First synthesize new viruses then regulate their release? The case of the wild rabbit. Mol Ecol 11:2703–2709

Bostedt H, Dedié K (1996) Schaf- und Ziegenkrankheiten. Eugen Ulmer, Stuttgart, pp 252–255

Bubenik AB (1984) Ernährung, Verhalten und Umwelt des Schalenwildes. BLV Verlagsgesellschaft, München, pp 109–116

Burkhardt F (1992) Mikrobiologische diagnostik. Georg Thieme, Stuttgart, p 780

Cleaveland S, Hess GR, Dobson AP, Laurenson MK, McCallum HI, Roberts MG, Woodroffe R (2001) The role of pathogens in biological conservation. In: Hudson PJ, Rizzoli A, Grenfell BT, Heesterbeek H, Dobson AP (eds) The ecology of wildlife diseases. Oxford University Press, Oxford, pp 139–150

De Vos V, Scheepers GJ (1996) Remote mass vaccination of large free-ranging wild animals for anthrax using Stern spore vaccine. Salisbury Med Bull 87:116–121

Dobson AP, Grenfell BT (1995) Conservation and disease control. In: Grenfell BT, Dobson AP (eds) Ecology of infectious diseases in natural populations. Cambridge University Press, Cambridge, pp 5–6

Geisel O (2008) Wildkrankheiten. BLV Buchverlag, München, pp 224–225

Giacometti M (2003) Krankheiten und Todesursachen. In: Meile P, Giacometti M, Ratti P (eds) Der Alpensteinbock. Salm, Bern, pp 107–115

Gortázar C, Ferroglio E, Hoefle U, Froelich K, Vicente J (2007) Diseases shared between wildlife and livestock. A European perspective. Eur J Wildl Res 53:241–256

Grauheding D (2005) 45 Jahre Muffelwild (Ovis ammon musimon PALLAS) im Donnersberggebiet (Rheinland-Pfalz) unter besonderer Berücksichtigung der Fänge, Untersuchungen und Behandlungen zur Bekämpfung der Moderhinke und zur Sanierung des Bestandes 1999 bis 2004. In: Schriftenreihe der Forschungsanstalt für Waldökologie und Forstwirtschaft Rheinland-Pfalz, Trippstadt, pp 10–22

Grenfell BT, Amos W, Arneberg P, Bjornstaf ON, Greenman JV, Harwood J, Lanfranchi P, Mclean AR, Norman RA, Raed AF, Skorping A (2001) Visons for future research in wildlife epidemiology. In: Hudson PJ, Rizzoli A, Grenfell BT, Heesterbeek H, Dobson AP (eds) The ecology of wildlife diseases. Oxford University Press, Oxford, pp 151–164

Hastings BE, Kenny D, Lowenstein LJ, Foster JW (1991) Mountain gorillas and measles: Ontogeny of a wildlife vaccination program. In: Proceedings of the Annual Meeting of the American Association of Zoo Veterinarians, Calgary, Alberta, pp 198–205

Jessup DA, Boyce WM, Torres SG (1995) Bighorn health management in California: a fifteen year retrospective. Proc Joint Am Assoc Zoo Vets, wildl Dis Assoc, Am Assoc Wildl Vets: pp 55–67

Kümper H, Stumpf HJ (2000) Moderhinke—ein Tierschutzproblem. Amtstierärztlicher Dienst 7:IV

Nöllenheidt H (1978) Mufflons fressen sich durch deutsche Wälder. Nationalpark 4:10–13

Petrie A, Watson P (1999) Statistics for veterinary and animal science. Blackwell, Oxford, pp 101–113

Piegert H, Uloth W (2000) Der Europäische Mufflon. DSV, Hamburg, pp 140–155

Roelke-Parker ME, Glass CM (1992) Strategies fort he management of the endangered Florida panther (Felis concolor coryi) in an ever-shrinking habitat. In: Proceedings of the American Association of Zoo Veterinarians and the American Association of Wildlife Veterinarians, New York, pp 234–238

Sebald M, Petit JC (1994) Laboratory methods: anaerobic bacteria and their identification. Institut Pasteur, Paris

Selbitz HJ, Moos M (2006) Tierärztliche Impfpraxis. Enke, Stuttgart, pp 4–20

Volmer K, Herzog A (2003) Diagnostik, Differentialdiagnostik und Sanierungsmöglichkeiten von Klauenerkrankungen beim Muffelwild—eine Übersicht. Beitr Jagd Wildforsch 28:337–344

Volmer K, Hecht W (2006) Bestandsmonitoring beim Muffelwild (Ovis gmelini musimon) mittels klinischer Blutuntersuchungen—ein Beitrag zur Epidemiologie und zur Behandlung von Klauenerkrankungen bei dieser Tierart. Berl Münch Tierärztl Wochenschr 119:410–415

Woodroffe R (1999) Managing disease threats to wild mammals. Anim Conserv 2:185–193
Acknowledgements
Our sincere thanks go to the many people that helped during the fieldwork. The study was authorized by the hunting and veterinary authorities in the federal states Hessen and Rheinland-Pfalz and complied with the current laws in Germany.
Additional information
Communicated by F.-J. Kaup
About this article
Cite this article
Volmer, K., Hecht, W., Weiß, R. et al. Treatment of foot rot in free-ranging mouflon (Ovis gmelini musimon) populations—does it make sense?. Eur J Wildl Res 54, 657–665 (2008). https://doi.org/10.1007/s10344-008-0192-9
Received:

Revised:

Accepted:

Published:

Issue Date:
Keywords
Mouflon

Disease control

Transmissible disease

Treatment protocol