Zusammenfassung
Im Rahmen eines 18-monatigen Forschungsprojektes wurde ein Feldspritzgerät mit Direkteinspeisung zur teilflächenspezifischen Applikation von Pflanzenschutzmitteln weiterentwickelt und im praktischen Einsatz intensiv erprobt. Im Fokus stand, dass das Gerät in der Lage sein muss, mehrere Pflanzenschutzmittel in einer Überfahrt unabhängig voneinander verzögerungsfrei und zielgenau zu applizieren. Das Feldspritzgerät hat zwei separate Düsenleitungen mit jeweils mindestens einer eigenen Direkteinspeiseeinheit. Die Düsenleitungen können durch das Zirkulationssystem mit der jeweiligen Spritzflüssigkeit vorgeladen werden, sodass beim Einschalten der Düsen sofort die vorgegebene Sollkonzentration zur Verfügung steht. Precision Spraying erfordert eine teilflächenspezifische Anwendung von Pflanzenschutzmitteln. Ohne die Direkteinspeisung im Pflanzenschutz kann die teilflächenspezifische Anwendung nicht in der Landwirtschaft umgesetzt werden. Ziel des Projektes ist die intensive Prüfung der Direkteinspeisung im Feld, um die Zuverlässigkeit des Systems und die Auswirkungen der ortsspezifischen Behandlung zu bewerten. Eine wichtige Frage in diesem Zusammenhang war die Optimierung der Handhabung des Prototypen, der Elektronik und der Direkteinspeisung selbst. Es wird der aktuelle Entwicklungsstand des Feldspritzgerätes mit Direkteinspeisung aufgezeigt und über Versuchsergebnisse und Lösungen informiert, die im Forschungsprojekt erarbeitet wurden. Die Untersuchungen zeigen, dass praktische Systeme zur verzögerungsfreien Direkteinspeisung realisiert werden können und eine teilflächenspezifische Anwendung verschiedener Pflanzenschutzmittel möglich ist.
Abstract
As part of an 18-month research project, a field sprayer with direct injection for the site-specific application of crop protection products was further developed and intensively tested in practical use. The focus was on the fact that the device had to be able to apply several pesticides in one pass independently of each other without delay and precisely. The field sprayer has two separate nozzle lines, each with at least one separate direct injection unit. The nozzle lines can be precharged with the respective spray liquid by the circulation system, so that the specified target concentration is immediately available when the nozzles are switched on. Precision Spraying requires a site-specific application of crop protection products. Without direct injection into the crop protection system, the site-specific application cannot be implemented in agriculture. The aim of the project is the intensive testing of the direct injection in the field in order to evaluate the reliability of the system and the effects of the site-specific treatment. An important question in this context was the optimization of the handling of the prototype, the electronics and the direct injection itself. The current state of development of the field sprayer with direct injection will be shown and the results of tests and solutions developed in the research project will be presented. The investigations show that practical systems for delay-free direct injection can be realized and that a site-specific application of different crop protection products is possible.
This is a preview of subscription content, log in to check access.
Access options
Buy single article
Instant access to the full article PDF.
US$ 39.95
Price includes VAT for USA
Subscribe to journal
Immediate online access to all issues from 2019. Subscription will auto renew annually.
US$ 99
This is the net price. Taxes to be calculated in checkout.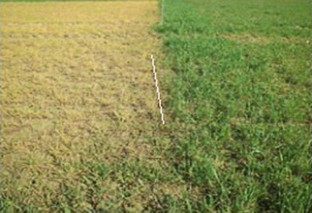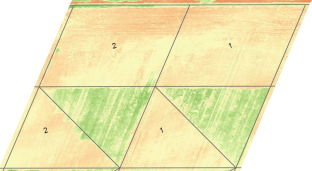 Literatur
Krebs M, Rautmann D, Nordmeyer H, Wegener J‑K (2015) Entwicklung eines Direkteinspeisungssystems ohne Verzögerungszeiten zur Pflanzenschutzmittelapplikation. Landtechnik 70(6):238–253

Krebs M, Rautmann D, Nordmeyer H (2016) Situationsgerechte Unkrautbekämpfung durch Direkteinspeisung von Pflanzenschutzmitteln. https://ojs.openagrar.de/index.php/JKA/article/download/6209/5913 (Julius-Kühn-Archiv 452, 232–240)

Nordmeyer H (2006) Reduction program for chemical plant protection—Contribution of the area-specific weed control. News Sheet Ger Plant Prot Serv 58:317–322

Nordmeyer H, Pflanz M (2016) Aus der Vogelperpektive betrachtet: Drohnen helfen bei der Unkrautbekämpfung. Pflanzenarzt 69:7–9

Pohl J, Rautmann D, Nordmeyer H, von Hörsten D (2017) Site-specific application of plant protection products in Precision Farming by direct injection. Adv Animal Biosci 8(2):255–258. https://doi.org/10.1017/S2040470017000255

Vondricka J, Schulze-Lammers P (2009) Real-time controlled direct injection system for precision farming. Precis Agric 10:421–430
Ethics declarations
Interessenkonflikt
J.-P. Pohl, D. Rautmann, H. Nordmeyer und D. von Hörsten geben an, dass kein Interessenkonflikt besteht.
About this article
Cite this article
Pohl, J., Rautmann, D., Nordmeyer, H. et al. Direkteinspeisung im Präzisionspflanzenschutz – Teilflächenspezifische Applikation von Pflanzenschutzmitteln. Gesunde Pflanzen 71, 51–55 (2019). https://doi.org/10.1007/s10343-019-00452-y
Received:

Accepted:

Published:

Issue Date:
Schlüsselwörter
Direkteinspeisung

Herbizideinsparung

Teilflächenspezifische Applikation

Unkrautbekämpfung
Keywords
Direct injection system

Herbicide reduction

Site-specific application

Weed

Weed control