Zusammenfassung
Der Anwenderschutz im chemischen Pflanzenschutz gewinnt aufgrund der Gesundheitsgefährdung von Pflanzenschutzmitteln (PSM) weiter an Bedeutung. Eine Kontamination des Anwenders soll wegen der teils hohen Toxizität der Wirkstoffe möglichst ausgeschlossen oder so gering wie möglich gehalten werden, um eine Zulassung von PSM auch in Zukunft zu ermöglichen. Das für die Gesundheit des Menschen zuständige Bundesinstitut für Riskobewertung (BfR) beurteilt im Rahmen der Zulassung eine mögliche Gefährdung des Anwenders. Für die Bewertung der sicheren Anwendung von Pflanzenschutzmitteln sind Expositionsdaten, z. B. für das Befüllen der Spritzgeräte mit dem PSM und das Reinigen der Behälter erforderlich. Für neue Befüllsysteme, wie die sogenannten Closed-Transfer-Systeme (CTS), welche die Exposition gegenüber herkömmlichen Systemen deutlich verringern sollen, gibt es bislang noch keine verlässlichen Expositionsdaten. Daher wurden vom Institut für Anwendungstechnik im Pflanzenschutz Versuche mit dem CTS EasyFlow durchgeführt. Das System besteht aus einem Tankadapter, der auf dem Spritzgerät fest verbaut ist und einem Kanisteradapter, der auf den Kanister aufgeschraubt werden kann. Es bietet die Möglichkeit, eine geschlossene und nahezu kontaminationsfreie Dosierung der Pflanzenschutzmittel in ein Spritzgerät zu gewährleisten. In einem ersten Versuch wurde nun die konventionelle Befüllung über die Einspülschleuse und den Domschacht jeweils mit der Befüllung über das CTS verglichen. Die Ergebnisse haben gezeigt, dass bei einer Befüllung mit dem CTS eine Reduktion der Kontamination insbesondere im Bereich der Hände nachgewiesen werden kann.
Abstract
User protection in chemical plant protection is becoming increasingly important due to the health risks posed by plant protection products (PPPs). The contamination of the operator needs to be excluded as far as possible due to high toxicity of the active substances of many plant protection products, in order to enable the licensing of PPPs also in the future. The Federal Institute for Risk Assessment (BfR), which is responsible for human health, assesses a possible hazard to the user as part of the approval process. To assess the safe use of plant protection products, exposure data is required, e. g. for filling sprayers with PPP and cleaning containers. For new filling systems such as Closed Transfer Systems (CTS), which are intended to significantly reduce exposure compared to conventional systems, there are still no reliable exposure data available. Therefore, the Institute for Application Techniques in Plant Protection conducted experiments with the CTS EasyFlow. The system consists of a tank adapter, which is fixed on the sprayer and a container adapter, which can be screwed on the PPP-container. It offers the possibility to ensure a closed and almost contamination-free dosing of the crop protection agents into a sprayer. In a first experiment, the conventional filling via the induction sluice and the manhole shaft has been compared with the filling via the CTS. The results have shown that a reduction in contamination, especially in the area of the hands, can be demonstrated when CTS is used for filling.
This is a preview of subscription content, log in to check access.
Access options
Buy single article
Instant access to the full article PDF.
US$ 39.95
Price includes VAT for USA
Subscribe to journal
Immediate online access to all issues from 2019. Subscription will auto renew annually.
US$ 99
This is the net price. Taxes to be calculated in checkout.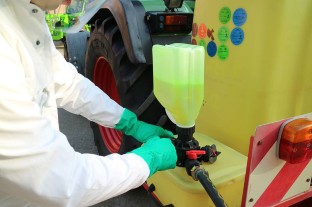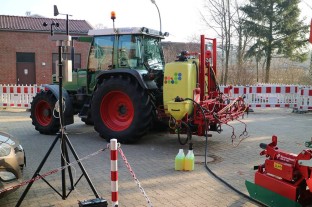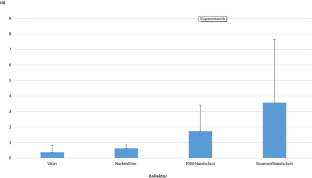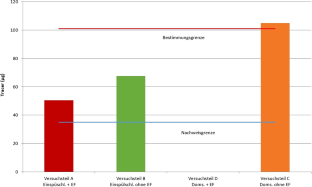 Literatur
JKI (2016) Julius Kühn-Institut, Braunschweig – Anwendungstechnik, Prüfbericht G2013, Füllsystem für Pflanzenschutzmittel Agrotop "easyFlow", S.2–3

LANXESS Deutschland GmbH (2016) Technisches Datenblatt Pyranine 120 %, 2 Seiten

Renner F (2016) easyFlow – kontaminationssicheres Entnahmesystem für Kleingebinde Erfahrungen und Meinungen aus der Praxis. Tagungsband der 55. Österreichischen Pflanzenschutztage, S 19

Wegener J‑K (2016) Neues aus der Pflanzenschutztechnik. In: Frerichs L (Hrsg) Jahrbuch Agrartechnik 2015. Institut für mobile Maschinen und Nutzfahrzeuge, Braunschweig, S 4–5
Ethics declarations
Interessenkonflikt
E. Immenroth, D. Rautmann, D. von Hörsten, J.-K. Wegener und J.-P. Pohl geben an, dass kein Interessenkonflikt besteht.
About this article
Cite this article
Immenroth, E., Rautmann, D., von Hörsten, D. et al. Entwicklung und Anwendung einer Prüfmethode zur Untersuchung von Closed-Transfer-Systemen (CTS) an Pflanzenschutzgeräten. Gesunde Pflanzen 71, 25–31 (2019). https://doi.org/10.1007/s10343-019-00450-0
Received:

Accepted:

Published:

Issue Date:
Schlüsselwörter
Kontamination

Anwenderschutz

Befüllung

Spritzgeräte

Pflanzenschutzmittel
Keywords
Contamination

Operator safety

Filling

Sprayers

Plant protection products