Abstract
Arid climate has contributed to crops yield production decrement in many regions due to water shortage and soil salinization. The main target of this research is to enhance wheat production under arid climate stresses by utilizing bio-elicitors. Two common wheat assortments i. e. cv. Gemmiza 10 and Sakha 93 accomplished tolerant to these stresses utilizing bio elicitors include Acremonium coenophiulum, Streptomyces griseus, Trichoderma harzanium, T. viride, Rhodotorula glutinis, Paenibacillus polymyxa, Bacillus subtilis, B. megaterium, Pseudomonas putida, P. fluorescens compared with natural elicitors as methyl jasmonate (MJ), chitosan (CHI), ascorbic acid and putrescein (PUT). Varieties were planted in two progressive seasons in recently reclaimed lands, where two fields were selected the first is located in North Sinai while the second is situated to the south of Behira Governorate. Bio elicitors reduced abiotic stress and enhance physiological characteristic expressed as Proline, soluble carbohydrates %, Chl.a, Chl.b, Chl.a + b; Chl.a/Chl.b; Carotenoids and increased the concentration of Crude protein, N, P and total soluble carbohydrates in wheat grains. Using P. fluorescens exhibted increment in grain yield of wheat plants, cv sakha 93 amounted by 68.3% in Sinai region, while in Behira region the increement reached (45.5%) with P. polymyxa treatment. The response of Gemmiza 10 variety to the Bio-elicitors was less compared to Sakha 93 variety in both regions, where the highest increments due to P. putida treatment were18.9 and 19.7% in Sinai and beheirwa regions, respectively, compared to the control in each region. A remarkable increments of wheat growth, development and extended survival under salt and water limiting and restricting conditions. These findings demonstrate that wheat plants can display improved stress tolerance through bio-elicitors, and recommend that innovation may be useful in reducing effects of climate change and environmental stress on other crops and expanding agricultural production onto marginal lands.
Zusammenfassung
Arides Klima hat in vielen Regionen durch Wasserknappheit und Bodenversalzung zu einem Rückgang im Ertrag von Feldfrüchten geführt. Das Hauptziel dieser Studie ist eine Erhöhung der Weizenproduktion unter aridem Klimastress durch den Einsatz von Bio-Elicitoren. Zwei verbreitete Weizensorten – Gemmiza 10 und Sakha 93 – erreichten eine Toleranz gegen diese Stressfaktoren durch Bio-Elicitoren wie Acremonium coenophiulum, Streptomyces griseus, Trichoderma harzanium, T. viride, Rhodotorula glutinis, Paenibacillus polymyxa, Bacillus subtilis, B. megaterium, Pseudomonas putida, P. fluorescens im Vergleich zu natürlichen Elicitoren wie Methyljasmonat (MJ), Chitosan (CHI), Ascorbinsäure und Putrescin (PUT). Die Sorten wurden in zwei aufeinanderfolgenden Saisons auf neu erschlossenem Land angebaut, wobei eines der ausgewählten Felder in ägyptischen Nordsinai und ein zweites im Süden des Gouvernement Beheira lag. Bio-Elicitoren reduzierten den abiotischen Stress und verstärkten physiologische Merkmale wie Prolin, lösliche Kohlenhydrate %, Chl.a, Chl.b, Chl.a + b, Chl.a/Chl.b und Carotinoide, und erhöhten die Konzentration von Rohprotein, N, P und löslichen Gesamtkohlenhydraten in Weizenkörnern. Der Einsatz von P. fluorescens ergab einen Anstieg im Körnerertrag von Weizenpflanzen der Sorte Sakha 93 um 68,3 % in der Region Sinai, wohingegen die Behandlung mit P. polymyxa in der Region Beheira zu einer Steigerung von 45,5 % führte. Das Ansprechen der Sorte Gemmiza 10 auf die Bio-Elicitoren war in beiden Regionen geringer als das von Sakha 93, wo die höchste Steigerung durch die Behandlung mit P. putida im Vergleich zur Kontrolle bei 18,9 und 19,7 % in den Regionen Sinai und Beheira lag. Dies sind bemerkenswerte Steigerungen im Wachstum, in der Entwicklung und im langfristigen Überleben unter Bedingungen mit Salzstress und Wasserknappheit. Diese Ergebnisse zeigen, dass Weizenpflanzen durch Bio-Elicitoren eine verbesserte Stresstoleranz aufweisen können, und legen nahe, dass Innovationen hilfreich sein könnten in der Reduktion der Auswirkungen des Klimawandels und klimatischer Stressfaktoren auch auf andere Feldfrüchte und in der Ausweitung der landwirtschaftlichen Produktion auf marginales Land.
Access options
Buy single article
Instant access to the full article PDF.
USD 39.95
Price excludes VAT (USA)
Tax calculation will be finalised during checkout.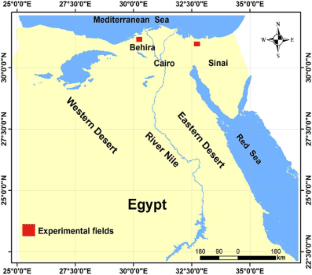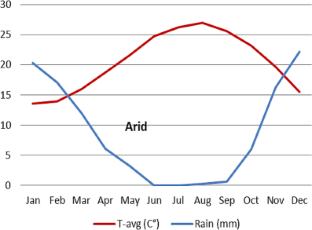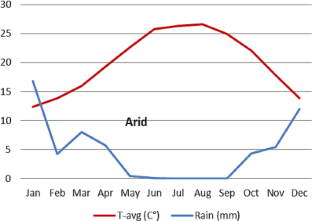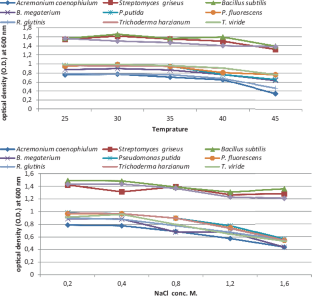 References
A.O.A.C. (1975) Official methods of analysis of the association of official agricultural chemists (12th ed). Washington DC. pp 1042. J Agric Sci 29:892–912

Bates LS, Waldren RP, Teare ID (1973) Rapid determination of free proline for water-stress studies. Plant Soil 39:205–207

CLAC (2015) Climatological normal of Ismailia and Tahrir stations. Central Laboratory for Agricultural Climate, Giza (Available at: www.clac.edu.eg/)

Das K, Katiyar V, Goel R (2003) 'P' solubilization potential of plant growth promoting Pseudomonas mutants at low temperature. Microbiol Res 158(4):359–362

FAO (2006) Guidelines for soil description. FAO, Rome

Habib SH, Kausar H, Saud HM (2016) Plant growth-promoting rhizobacteria enhance salinity stresstolerance in okra through ROS-Scavenging enzymes. BioMed Res Int 2016:6284547

Haggag WM (2005) Polyamines: induction and effect on rust disease control of bean. Plant Pathol Bull 14:89–102

Haggag WM (2010) Role of entophytic microorganisms in biocontrol of plant diseases. Life Sci J 7(2):57–62

Haggag WM, Saleh MAE, Mostafa I, Noran A (2013) Mass production, fermentation, formulation of pseudomonas putida for controlling of die back and phomopsis diseases on grapevine. Adv Biosci Biotechnol 4:741–750

Haggag WM, Hussein MM, Mekhail M, El Habbash E (2014) Enhancement of wheat resistant to diseases by elicitors. Res J Pharm Biol Chem Sci 3(11):1530

Haggag WM, Abouziena HF, Abd El Wahed MSA, Hoballa E, Elsehemy IA (2015a) Innovative bio-based products for management of biotic and abiotic stress in wheat plants. J Innov Pharm Biol Sci 2(4):556–569

Haggag WM, Abouziena HF, Abd-El-Kreem F, El Habbasha S (2015b) Agriculture biotechnology for management of multiple biotic and abiotic environmental stress in crops. J Chem Pharm Res 7(10):882–889

Hu YC, Schmidhalter U (2005) Drought and salinity: a comparison of their effects on the mineral nutrition of plants. J Plant Nutr Soil Sci (1999) 168:541–549

Nadeem SM, Zahir ZA, Naveed M, Nawaz S (2013) Mitigation of salinity-induced negative impact on the growth and yield of wheat by plant growth-promoting rhizobacteria in naturally saline conditions. Ann Microbiol 63:225–232

Nelson E et al (2009) Modeling multiple ecosystem services, biodiversity conservation, commodity production, and tradeoffs at landscape scales. Front Ecol Environ 7(1):4–11

Pfiffner SM, McInerney MJ, Jenneman GE, Knapp RM (1986) Isolation of halotolerant, thermotolerant, facultative polymer-producing bacteria and characterization of the exopolymer. Appl Environ Microbiol 51:1224–1229

Rejeb I, Pastor V, Mauch-Mani B (2014) Plant responses to simultaneous biotic and abiotic stress: molecular mechanisms. Plants 3(4):458–475

Soil Survey Staff (2014) Soil survey field and laboratory methods manual. Soil survey investigations report no. 51, version 2.0.

Sutherland BL, Hoglund JH (1989) Effect of ryegrass containing the endophyte Acremonium lolii on the performance of associated white clover and subsequent crops. Proc N Z Grassl Assoc 50:265–269

Thimmaiah SR (2004) Standard methods of biochemical analysis. Kalyani Publishers, New Dehli, p 545

Tripathi A, Sundaram S, Tripathi BC, Tiwari BS, Rahman A (1971) Activity and stability of herbicide treated cyano bacteriaas potential biomaterials for biosensor research. J Environ Sci 5:479–485

Vejan P, Abdullah R, Khadiran T, Ismail S, Boyce AN (2016) Role of plant growth promoting rhizobacteria in agricultural sustainability – a review. Molecules 21:573

Walters D, Cowley T, Mitchell A (2002) Methyl jasmonate alters polyamine metabolism and induces systemic protection against powdery mildew infection in barley seedlings. J Exp Bot 53(369):747–756

Yandigeri MS, Meena KK, Singh D, Malviya N, Singh DP, Solanki MK, Yadav AK, Arora DK (2012) Drought-tolerant endophytic action-bacteria promote growth of wheat (Triticum aestivum) under water stress conditions. Plant Growth Regul 68:411–420
Acknowledgements
This work was supported by National Research Centre grant no 10060108 under title: Strategies for Enhancement of Wheat and Barley Production under Biotic and Abiotic Stress in Sinai; PI: Wafaa Haggag
Ethics declarations
Conflict of interest
M. Haggag Wafaa, M.M. Tawfik, H.F. Abouziena, M.S.A. Abd El Wahed and R.R. Ali declare that they have no competing interests.
About this article
Cite this article
Haggag Wafaa, M., Tawfik, M.M., Abouziena, H.F. et al. Enhancing Wheat Production Under Arid Climate Stresses Using Bio-Elicitors. Gesunde Pflanzen 69, 149–158 (2017). https://doi.org/10.1007/s10343-017-0399-3
Received:

Accepted:

Published:

Issue Date:

DOI: https://doi.org/10.1007/s10343-017-0399-3
Keywords
Resistance

Wheat

Abiotic stress

Electorates

Climate change
Schlüsselwörter
Resistenz

Weizen

Abiotischer Stress

Elicitoren

Klimawandel