Abstract
The spatial variation of forest soil nutrients influences the species composition, distribution and diversity of forest plants, because soil nutrients are the most important environmental factors limiting the growth and survival of plants. We analyzed the effect of the spatial heterogeneity of soil nutrients on understory vegetation diversity in broadleaved-Korean pine forest, which had been undergone cutting disturbance. The results are of great significance in the sustainable management of the broadleaved-Korean pine forest and understanding the mechanism of correlation between heterogeneity and diversity. We sampled four plots of broadleaved-Korean pine forest in Jiaohe Forestry Bureau in Jilin province, China. Plot A, a control, was unlogged broadleaved-Korean pine forest. In plot B, C and D, forest was cut at 20%, 35% and 55% of the intensity in 2011. Cutting intensity influenced significantly on total nitrogen (TN), total phosphorous (TP), pH, soil organic matter (SOM), nitrate nitrogen (NN) and ammoniacal nitrogen except total potassium (p < 0.05). The values of TN, TP, pH and SOM showed that their quantities could decrease as cutting intensity increased. Species richness and diversity index of woody plants could increase in proportion to the cutting intensity, but species richness and diversity index of herbaceous plants might tend to decrease in early spring and summer. Coefficient of variation of TN, TP, SOM and NN could have either a positive or negative correlation with α-diversity indices of woody and herbaceous plants, while the other soil nutrient indices could have no correlation with diversity indices.
Access options
Buy single article
Instant access to the full article PDF.
USD 39.95
Price excludes VAT (USA)
Tax calculation will be finalised during checkout.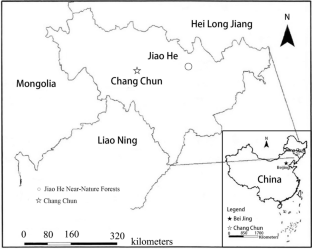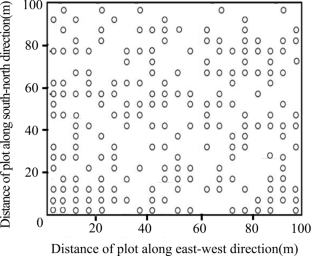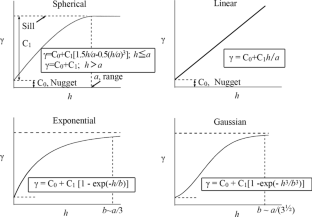 References
Aj W, Black IA (1934) An examination of Degtjareff method for determining soil organic matter, and a proposed modification of the chromic acid titration method. Soil Sci 37:29–38

Asase A, Asiatokor BK, Ofori-Frimpong K (2014) Effects of selective logging on tree diversity and some soil characteristics in a tropical forest in southwest Ghana. J For Res 25:171–176

Bardini L, Boano F, Cardenas MB, Sawyer AH, Revelli R, Ridolfi L (2013) Small-scale permeability heterogeneity has negligible effects on nutrient cycling in streambeds. Geophys Res Lett 40:1118–1122

Bartels SF, Chen HYH (2010) Is understory plant species diversity driven by resource quantity or resource heterogeneity? Ecology 91:1931–1938

Brower JE, Zar JH (1984) Field and laboratory methods for general ecology. WM.C. Brown Company Publisher, Dubuque

Burton VJ, Eggleton P (2016) Microhabitat heterogeneity enhances soil macrofauna and plant species diversity in an ash–field maple woodland. Eur J Soil Biol 75:97–106

Costa C, Papatheodorou EM, Monokrousos N, Stamou GP (2015) Spatial variability of soil organic C, inorganic N and extractable P in a mediterranean grazed area. Land Degrad Dev 26:103–109

Dai L, Qi L, Wang Q, Su D, Yu D, Wang Y, Ye Y, Jiang S, Zhao W (2011) Changes in forest structure and composition on Changbai Mountain in Northeast China. Ann For Sci 68:889–897

Dane JH, Topp GC (2002) Methods of soil analysis: part 4 physical methods. Soil Science Society of America book series, vol 5. Wiley, Madison

Davies KF, Chesson P, Harrison S, Inouye BD, Melbourne BA, Rice KJ (2005) Spatial heterogeneity explains the scale dependence of the native–exotic diversity relationship. Ecology 86:1602–1610

Douda J, Doudova-Kochankova J, Boublik K, Drasnarova A (2012) Plant species coexistence at local scale in temperate swamp forest: test of habitat heterogeneity hypothesis. Oecologia 169:523–534

Eilts JA, Mittelbach GG, Reynolds HL, Gross KL (2011) Resource heterogeneity, soil fertility, and species diversity: effects of clonal species on plant communities. Am Nat 177:574–588

Garcia-Palacios P, Maestre FT, Gallardo A (2011) Soil nutrient heterogeneity modulates ecosystem responses to changes in the identity and richness of plant functional groups. J Ecol 99:551–562

Gazol A, Tamme R, Price JN, Hiiesalu I, Laanisto L, Pärtel M (2013) A negative heterogeneity–diversity relationship found in experimental grassland communities. Oecologia 173:545–555

Gilliam FS, Dick DA (2010) Spatial heterogeneity of soil nutrients and plant species in herb-dominated communities of contrasting land use. Plant Ecol 209(1):83–94

Gundale MJ, Metlen KL, Fiedler CE, DeLuca TH, Lantbruksuniversitet S (2006) Nitrogen spatial heterogeneity influences diversity following restoration in a ponderosa pine forest. Montana 16:479–489

Haining RP, Kerry R, Oliver MA (2010) Geography, spatial data analysis, and geostatistics: an overview. Geograph Anal 42:7–31

He W, Shen Y, Cornelissen JHC (2012) Soil nutrient patchiness and plant genotypes interact on the production potential and decomposition of root and shoot litter: evidence from short-term laboratory experiments with Triticum aestivum. Plant Soil 353:145–154

Hu H, Hu T, Sun L (2016) Spatial heterogeneity of soil respiration in a Larix gmelinii forest and the response to prescribed fire in the Greater Xing'an Mountains. China J For Res 27(5):1153–1162

Isaaks EH (1989) An introduction to applied geostatistics. Oxford University Press, Oxford

Janssens F, Peeters A, Tallowin J, Bakker JP, Bekker RM (1998) Relationship between soil chemical factors and grassland diversity. Plant Soil 202:69–78

Jennings TN, Smith JE, Cromack K, Sulzman EW, McKay D, Caldwell BA, Beldin SI (2012) Impact of postfire logging on soil bacterial and fungal communities and soil biogeochemistry in a mixed-conifer forest in central Oregon. Plant Soil 350:393–411

Kirwan N, Oliver MA, Moffat AJ, Morgan GW (2005) Sampling the soil in long-term forest plots: the implications of spatial variation. Environ Monit Assess 111:149–172

Li B, Wang ZQ (2012) Estimation of nitrogen and phosphorus release rates at sediment–water interface of Nansi Lake, China. Adv Mater Res 573–574:573–577

Liu W, Fox JED, Xu Z (2000) Leaf litter decomposition of canopy trees, bamboo and moss in a montane moist evergreen broad-leaved forest on Ailao Mountain, Yunnan, south-west China. Ecol Res 15:435–447

Liu Y, Blanco JA, Wei X, Kang X, Wang W, Guo Y (2014) Determining suitable selection cutting intensities based on long-term observations on aboveground forest carbon, growth, and stand structure in Changbai Mountain, Northeast China. Scand J For Res 29:436–454

Liu C, Song X, Wang L, Wang D, Zhou X, Liu J, Zhao X, Li J, Lin H (2016a) Effects of grazing on soil nitrogen spatial heterogeneity depend on herbivore assemblage and pre-grazing plant diversity. J Appl Ecol 53:242–250

Liu Y, Gao P, Zhang L, Niu X, Wang B (2016b) Spatial heterogeneity distribution of soil total nitrogen and total phosphorus in the Yaoxiang watershed in a hilly area of northern China based on geographic information system and geostatistics. Ecol Evol 6:6807–6816

Lundholm JT (2009) Plant species diversity and environmental heterogeneity: spatial scale and competing hypotheses. J Veg Sci 20:377–391

Makineci E, Demir M, Comez AN, Yilmaz E (2007) Effects of timber skidding on chemical characteristics of herbaceous cover, forest floor and topsoil on skidroad in an oak (Quercus petrea L.) forest. J Terramech 44:423–428

Nyamadzawo G, Shukla MK, Lal R (2008) Spatial variability of total soil carbon and nitrogen stocks for some reclaimed minesoils of southeastern Ohio. Land Degrad Dev 19:275–288

Oliver MA, Webster R (2015) Basic steps in geostatistics: the variogram and kriging. SpringerBriefs in Agriculture. ISSN 2211-808X, ISSN 2211-8098 (electronic). https://doi.org/10.1007/978-3-319-15865-5. http://www.springer.com/series/10183.

Rab MA (2004) Recovery of soil physical properties from compaction and soil profile disturbance caused by logging of native forest in Victorian Central Highlands, Australia. For Ecol Manag 191:329–340

Reynolds HL, Mittelbach GG, Darcy-Hall TL, Houseman GR, Gross KL (2007) No effect of varying soil resource heterogeneity on plant species richness in a low fertility grassland. J Ecol 95:723–733

Richards LA (1954) Diagnosis and improvement of saline and alkali soils: agriculture handbook No. 60. United States Government Printing Office, Washington, DC

Robertson GP, Crum JR, Ellis BG (1993) The spatial variability of soil resources. Oecologia 96(451):456

Sauer TJ, Cambardella CA, Meek DW (2006) Spatial variation of soil properties relating to vegetation changes. Plant Soil 250:1–5

Webster R, Oliver MA (2007) Geostatistics for environmental scientists. Wiley, Chichester. Homepage: www.wileyeurope.com. ISBN-13: 978-0-470-02858-2 (HB)

Wijesinghe DK, John EA, Hutchings MJ (2005) Does pattern of soil resource heterogeneity determine plant community structure? An experimental investigation. J Ecol 93:99–112

Yavitt JB, Harms KE, Garcia MN, Wright SJ, He F, Mirabello MJ (2009) Spatial heterogeneity of soil chemical properties in a lowland tropical moist forest, Panama. Aust J Soil Res 47:674–687

Zhou X, Zhou Y, Zhou C, Wu Z, Zheng L, Hu X, Chen H, Gan J (2015) Effects of cutting intensity on soil physical and chemical properties in a mixed natural forest in Southeastern China. Forests 6:4495–4509
Acknowledgements
This work was funded in part by China National Science and Technology Support Program (2012BAC01B03-5). We would like to thank to Tian-Yong Zhang for collection on vegetation and Chol-Jun Kim and Chol-Man Cha for their assistance in the field and laboratory work.
Additional information
Communicated by Agustín Merino.
Publisher's Note
Springer Nature remains neutral with regard to jurisdictional claims in published maps and institutional affiliations.
Appendix
Appendix
See Table 6.
About this article
Cite this article
Choe, CH., Kim, JH., Xu, CY. et al. Effect of soil nutrient spatial heterogeneity by cutting disturbance on understory plant diversity in broadleaved-Korean pine forest in Changbai Mountain, China. Eur J Forest Res 140, 603–613 (2021). https://doi.org/10.1007/s10342-021-01360-5
Received:

Revised:

Accepted:

Published:

Issue Date:

DOI: https://doi.org/10.1007/s10342-021-01360-5
Keywords
Cutting intensity

Spatial variation

Species diversity

Geostatistics

Semivariogram