Abstract
Within the EFORWOOD project, new methodological approaches to assess the sustainability impacts of forestry-wood chains (FWC) were developed by using indicators of environmental, social and economic relevance. This paper introduces and discusses the developed approach and the two main products developed in the EFORWOOD project: the Database Client and the Tool for Sustainability Impact Assessment (ToSIA), which hold, calculate and integrate the extensive information and data collected. Sustainability impact assessment (SIA) of FWCs is based on measuring and analysing environmental, economic and social indicators for all of the production processes along the value chain. The adoption of the method varies between applications and depends on the specification of the FWC in the assessment and what questions are studied. ToSIA is very flexible and can apply forest-, product-, industry- and consumer-defined perspectives. Each perspective influences the focus of the analysis and affects system boundaries. ToSIA can assess forest value chains in different geographical regions covering local, regional, national and up to the continental scale. Potential issues and scenarios can be analysed with the tool including, for example, the impacts of different forest policies on the sustainability of an FWC. This paper presents how ToSIA can be applied to solve such diverse problems and underlines this with examples from different case studies. Differences in chain set-up, system boundaries and data requirements are highlighted and experiences with the implementation of the sustainability impact assessment methods are discussed. The EFORWOOD case studies offer valuable reference data for future sustainability assessments.
Access options
Buy single article
Instant access to the full article PDF.
US$ 39.95
Tax calculation will be finalised during checkout.
Subscribe to journal
Immediate online access to all issues from 2019. Subscription will auto renew annually.
US$ 79
Tax calculation will be finalised during checkout.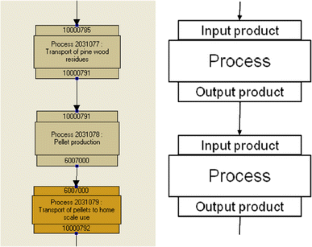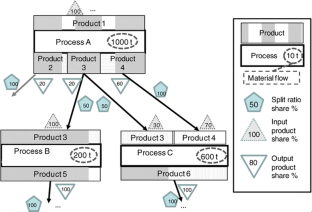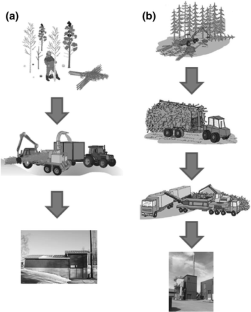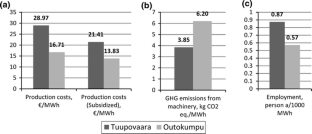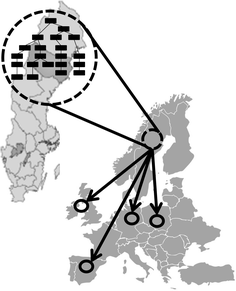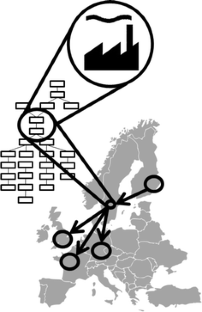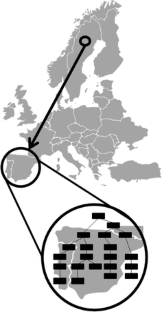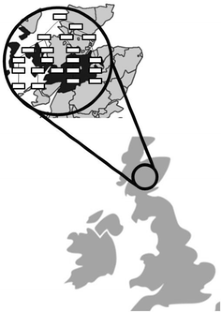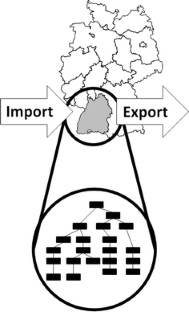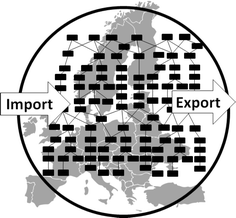 References
Barnden R (2007) Pulp production in the Americas—all eyes move South. Paper Age 123:24–28

Berg S (ed) (2008) EFORWOOD Deliverable PD0.0.16: manual for data collection for Regional and European cases—UPDATE, 3 Sep 2008. Skogforsk, Uppsala

Burke L, Logsdon JM (1996) How corporate social responsibility pays off. Long Range Plan 29:495–502

Charnley S (2006) Industrial plantation forestry: do local communities benefit? J Sustain For 21:35–57

Cruz LB, Boehe DM (2008) CSR in the global marketplace: towards sustainable global value chains. Manage Decis 46:1187–1209

Dias AC, Arroja L, Capela I (2007) Life cycle assessment of printing and writing paper produced in Portugal. Int J Life Cyle Assess 12:521–528

Finnveden G, Hauschild MZ, Ekvall T, Guinée J, Heijungs R, Hellweg S, Koehler A, Pennington D, Suh S (2009) Recent developments in life cycle assessment. J Environ Manage 91:1–21

González-García S, Berg S, Feijoo G, Moreira MT (2009) Environmental impacts of forest production and supply of pulpwood: Spanish and Swedish case studies. Int J Life Cycle Assess 14:340–353

Guinée J (ed) (2002) Handbook on life cycle assessment—operational guide to the ISO standards. Kluwer Academic Publishers, Dordrecht

Haberl H, Fischer-Kowalski M, Krausmann F, Weisz H, Winiwarter V (2004) Progress towards sustainability? What the conceptual framework of material and energy flow accounting (MEFA) can offer. Land Use Policy 21:199–213

Lindner M, Suominen T, Palosuo T, Garcia-Gonzales J, Verweij P, Zudin S, Päivinen R (2010) ToSIA—A tool for sustainability impact assessment of forest-wood-chains. Ecol Model 221:2197–2205

Nakicenovic N, Swart R (eds) (2000) Special report on emissions scenarios. Cambridge University Press, Cambridge, UK

Ness B, Urbel-Piirsalu E, Anderberg S, Olsson L (2007) Categorising tools for sustainability assessment. Ecol Econ 60:498–508

Nie Y, Ji C, Yang H (2010) The forest ecological footprint distribution of Chinese log imports. For Policy Econ 12:231–235

Päivinen R, Lindner M (2008) Assessment of sustainability of forest-wood chains. In: Cesaro L, Gatto P, Pettenella D (eds) The multifunctional role of forests—policies, methods and case studies. EFI Proceedings 55. European Forest Institute, Joensuu, pp 153–160

Päivinen R, Lindner M, Rosén K, Lexer MJ (2011) A concept for assessing sustainability impacts of forestry-wood chains. Eur J For Res. doi:10.1007/s10342-010-0446-4

Prokofieva I, Lucas B, Thorsen BJ, Carlsen K (2010) Deliverable D1.5.6. Monetary values of environmental and social externalities for the purpose of cost-benefit analysis in the EFORWOOD project. EFORWOOD deliverable report. Forest Technological Center of Catalonia (CTFC), Solsona

Swedish Forest Agency (2009) Swedish statistical yearbook of forestry 2009. Skogsstyrelsen, Jönköping

Tscherning K, König B, Schößer B, Helming K, Sieber S (2008) Ex-ante impact assessments (IA) in the European commission—an overview. In: Helming K, Pérez-Soba M, Tabbush P (eds) Sustainability impact assessment of land use changes. Springer, Berlin, pp 17–33

Uthes S, Fricke K, König H, Zander P, van Ittersum M, Sieber S, Helming K, Piorr A, Müller K (2010) Policy relevance of three integrated assessment tools—a comparison with specific reference to agricultural policies. Ecol Model 221:2136–2152. doi:10.1016/j.ecolmodel.2009.08.010

Wackernagel M, Rees W (1996) Our ecological footprint: reducing human impact on the earth. New Society Publishers, Gabriola Island

Walter C, Stützel H (2009) A new method for assessing the sustainability of land-use systems (II): Evaluating impact indicators. Ecol Econ 68:1288–1300

Weaver PM, Jordan A (2008) What roles are there for sustainability assessment in the policy process? Int J Innov Sustain Dev 3:9–32

Wenzel H (1998) Application dependency of LCA methodology: key variables and their mode of influencing the method. Int J Life Cycle Assess 3:281–288

Werhahn-Mees W, Garcia-Gonzalo J, Palosuo T, Röser D, Lindner M (2010) Sustainability impact assessment of increasing resource use intensity in forest bioenergy production chains. Glob. Change Biol Bioenergy. doi:10.1111/j.1757-1707.2010.01068.x

Wiedmann T, Lenzen M, Turner K, Barrett J (2007) Examining the global environmental impact of regional consumption activities—Part 2: review of input-output models for the assessment of environmental impacts embodied in trade. Ecol Econ 61:15–26

Wolfslehner B, Lexer MJ, Rammer W, Becker G, Vötter D, Bölle V, Brüchert F (2008) Evaluierung der Nachhaltigkeit von Wald-Holz-Ketten. AFZ-Der Wald 63:469–471

Wolfslehner B, Brüchert F, Fischbach J, Rammer W, Becker G, Lindner M, Lexer MJ (2011) Exploratory multi-criteria analysis in sustainability impact assessment of forest-wood chains: the example of a regional case study in Baden–Württemberg. Eur J For Res. doi:10.1007/s10342-011-0499-z
Acknowledgments
This work was funded by the European Commission (FP6) through the EFORWOOD project (Project no. 518128). We would like to thank numerous project partners for the fruitful cooperation in the different ToSIA applications. A large number of EFORWOOD experts contributed in different ways to the work outlined in this study.
Additional information
This article originates from the context of the EFORWOOD final conference, 23–24 September 2009, Uppsala, Sweden. EFORWOOD—Sustainability Impact Assessment of Forestry-wood Chains. The project was supported by the European Commission.
Communicated by T. Seifert.
About this article
Cite this article
Lindner, M., Werhahn-Mees, W., Suominen, T. et al. Conducting sustainability impact assessments of forestry-wood chains: examples of ToSIA applications. Eur J Forest Res 131, 21–34 (2012). https://doi.org/10.1007/s10342-011-0483-7
Received:

Revised:

Accepted:

Published:

Issue Date:
Keywords
Sustainability impact assessment (SIA)

Decision support system

Forest-based sector

Material flow

System boundaries