Abstract
This article argues for a task-based approach to identifying and individuating cognitive systems. The agent-based extended cognition approach faces a problem of cognitive bloat and has difficulty accommodating both sub-individual cognitive systems ("scaling down") and some supra-individual cognitive systems ("scaling up"). The standard distributed cognition approach can accommodate a wider variety of supra-individual systems but likewise has difficulties with sub-individual systems and faces the problem of cognitive bloat. We develop a task-based variant of distributed cognition designed to scale up and down smoothly while providing a principled means of avoiding cognitive bloat. The advantages of the task-based approach are illustrated by means of two parallel case studies: re-representation in the human visual system and in a biomedical engineering laboratory.
Access options
Buy single article
Instant access to the full article PDF.
USD 39.95
Price excludes VAT (USA)
Tax calculation will be finalised during checkout.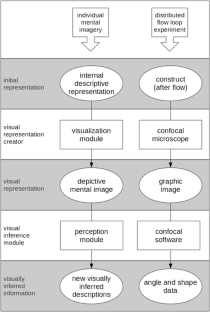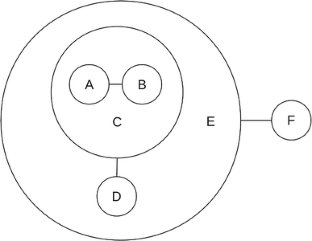 Notes
Clark and Chalmers argue that both cognition and mind are extended; the Otto case was originally used to argue that mind, in particular, is extended, but it can be used for either purpose. Our focus here is on the hypothesis of extended cognition; hence we will not be concerned with the claim that Otto's beliefs are located in his notebook but rather with the claim that Otto and his notebook constitute a single cognitive system. See Huebner (2014) for a defense of distributed mentality. Our focus is also distinct from that of theorists who have argued for extended consciousness (Manzotti 2011; Honderich 2014), and we take no stand on the question of extended or distributed consciousness. A fuller treatment would, however, eventually have to deal with this question, especially in view of recent debates on cognitive phenomenology, many participants in which have argued that cognition has a distinctive conscious character (see, e.g., Strawson 2011; Smithies 2013.)

But see Sprevak (2009) for an attempt to use the relationship between functionalism and the extended cognition hypothesis to ground a reductio of the latter.

For an overview of the transition from first-wave to second-wave extended cognition theorizing, see Kirchhoff (2012).

In fact, it is unclear to what extent it is compatible with the spirit of first-wave extended cognition to impose criteria in addition to functional isomorphism; in retrospect, the "trust-and-glue" conditions to some extent look like an ad hoc attempt to prevent cognitive bloat (Palermos 2011).

Similarly, artificial intelligence researchers will sometimes perform "ablation experiments" on their complicated programs. These are analogous to lesioning experiments in animals in that they remove a part of the program and observe the resulting behavior, allowing the researcher to draw conclusions regarding the functions of specific parts of the program.

We say "virtually" because there are exceptions, e.g., Tallis (2004). While most theorists agree that cognition is a matter of information processing, there is controversy over the nature of information itself. In a recent review, for example, Crnkovic and Hofkirchner (2011) list several senses of information endorsed by scholars. Our conception of information is meant to be very inclusive, neutral among the kinds of information listed.

This implies that cognition necessarily involves representations. While this view is compatible with most approaches to cognition, it is rejected by radical brands of antirepresentationalism (Beer 1990; Brooks 1999; Gelder 1995; Chemero 2009). Many dynamical systems theorists, for example, reject talk of representations. While this approach has found applications in certain domains in fields such as robotics, dynamical systems theorists have difficulty providing a general account of cognition that does not appeal to representations, since cognition includes, in addition to processes that might be explained in terms of interaction between the cognizer and its environment, processes that refer to entities beyond the cognizer's environment (Clark 1998a). Consider, e.g., the difficulty of providing an account of mental time travel [i.e., remembering the past and imagining the future (Michaelian 2016; Michaelian et al. 2016)] without appealing to representations of past and future events.

One might ask what additional explanatory power is gained by positing the existence of sub- and supra-individual cognitive systems; we return to this question in "Summing up" section.

While we have chosen these cases because they involve analogous cognitive tasks performed at different scales, this should not be taken to suggest that we endorse the functionalist reasoning behind first-wave extended cognition.

We use the term "proposition" here in the sense that it has in the knowledge representation literature: propositions are sentence-like representations, as opposed to, for example, images. We do not use it in the logical sense, in that, for example, propositions do not necessarily obey the law of excluded middle.

Nersessian was the first to suggest that scientific laboratories were distributed cognitive systems. See Giere (2002) for a useful description of this approach.

Aliases are used to protect the anonymity of respondents and their laboratories.

After the results are collected, statistics are run on the data. Since software is used to run these analyses, it too is done by a DCS consisting of, at the very least, a person and a computer program.

The architecture CLARION (Sun 2005) supports the modeling of multi-person cognition, though not (or at least not explicitly) of cognitive artifacts.

Swarm intelligence (Panigrahi et al. 2011) provides one illustration of the insights that can be obtained when we are prepared to view processes unfolding at different scales—including the scale of multi-organism systems—as engaged in cognition.
References
Adams F, Aizawa K (2001) The bounds of cognition. Philos Psychol 14(1):43–64

Adams F, Aizawa K (2008) The bounds of cognition. Wiley-Blackwell, Hoboken

Beer RD (1990) Intelligence as adaptive behavior. Academic Press, Cambridge

Brooks RA (1999) Cambrian intelligence: the early history of the new AI. MIT Press, Cambridge

Chambers D, Reisberg D (1985) Can mental images be ambiguous? J Exp Psychol Hum Percept Perform 11(3):317–328

Chemero A (2009) Radical embodied cognitive science. MIT Press, Cambridge

Clark A (1998a) Being there: putting brain, body, and world together again. MIT Press, Cambridge

Clarke A (1998b) Author's response. Metascience 7(1):95–104

Clark A (2001) Reasons, robots and the extended mind. Mind Lang 16(2):121–145

Clark A (2007) Curing cognitive hiccups: a defense of the extended mind. J Philos 104(4):163–192

Clark A (2008) Supersizing the mind: embodiment, action, and cognitive extension. Oxford University Press, Oxford

Clark A, Chalmers D (1998) The extended mind. Analysis 58(1):7–19

Clowes RW (2013) The cognitive integration of e-memory. Rev Philos Psychol 4(1):107–133

Daniel PM, Whitteridge D (1961) The representation of the visual field on the cerebral cortex in monkeys. J Physiol 159(2):203–221

Dodig-Crnkovic G, Hofkirchner W (2011) Floridi's "open problems in philosophy of information", ten years later. Information 2(2):327–359

Donald M (1993) Origins of the modern mind: three stages in the evolution of culture and cognition. Harvard University Press, Cambridge

Dror IE, Harnad S (eds) (2008) Cognition distributed: how cognitive technology extends our minds. John Benjamins Publishing, Amsterdam

Farah MJ, Peronnet F, Gonon MA, Giard MH (1988) Electrophysiological evidence for a shared representational medium for visual images and visual percepts. J Exp Psychol Gen 117(3):248

Finks RA, Pinker S, Farah MJ (1989) Reinterpreting visual patterns in mental imagery. Cogn Sci 13(1):51–78

Giere RN (2002) Scientific cognition as distributed cognition. In: Carruthers P, Stich S, Siegal M (eds) Cognitive bases of science. Cambridge University Press, Cambridge

Giere RN (2011) Distributed cognition as human centered although not human bound: reply to Vaesen. Soc Epistemol 25(4):393–399

Giere RN (2012) Scientific cognition: human centered but not human bound. Philos Explor 15(2):199–206

Heersmink R (2012) Mind and artifact: a multidimensional matrix for exploring cognition-artifact relations. In: Proceedings of AISB/IACAP world congress 2012

Heersmink R (2015) Dimensions of integration in embedded and extended cognitive systems. Phenomenol Cogn Sci 14(3):577–598

Höldobler B, Wilson EO (1990) The Ants. Harvard University Press, Cambridge

Honderich T (2014) Actual consciousness. Oxford University Press, Oxford

Huebner B (2014) Macrocognition: a theory of distributed minds and collective intentionality. Oxford University Press, Oxford

Hutchins E (1995a) Cognition in the wild. MIT Press, Cambridge

Hutchins E (1995b) How a cockpit remembers its speeds. Cogn Sci 19(3):265–288

Hutchins E (2011) Enculturating the supersized mind. Philos Stud 152(3):437–446

Hutchins E (2014) The cultural ecosystem of human cognition. Philos Psychol 27(1):34–49

Kirchhoff MD (2012) Extended cognition and fixed properties: steps to a third-wave version of extended cognition. Phenomenol Cogn Sci 11(2):287–308

Kosslyn SM (1996) Image and brain: the resolution of the imagery debate. MIT Press, Cambridge

Kosslyn SM, Thompson WL (2003) When is early visual cortex activated during visual mental imagery? Psychol Bull 129(5):723

Lave J (1988) Cognition in practice: mind, mathematics and culture in everyday life. Cambridge University Press, Cambridge

Manzotti R (2011) The spread mind: is consciousness situated? Teorema 30(2):55–78

Marr D (1982) Vision: a computational investigation into the human representation and processing of visual information. MIT Press, Cambridge

Michaelian K (2012) Is external memory memory? Biological memory and extended mind. Conscious Cogn 21(3):1154–1165

Michaelian K (2014) JFGI: from distributed cognition to distributed reliabilism. Philos Issues 24(1):314–346

Michaelian K (2016) Mental time travel: episodic memory and our knowledge of the personal past. MIT Press, Cambridge

Michaelian K, Sutton J (2013) Distributed cognition and memory research: history and current directions. Rev Philos Psychol 4(1):1–24

Michaelian K, Klein SB, Szpunar KK (eds) (2016) Seeing the future: theoretical perspectives on future-oriented mental time travel. Oxford University Press

Nersessian NJ, Kurz-Milcke E, Newstetter WC, Davies J (2003) Research laboratories as evolving distributed cognitive systems. In: Markman A, Barsalou L (eds) Proceedings of the 25th annual conference of the cognitive science society. Erlbaum, pp 857–862

Nersessian NJ, Kurz-Milcke E, Davies J (2005) Ubiquitous computing in science and engineering labs: a case study of a biomedical engineering lab. In: Kouzelis G, Pournari M, Stoeppler M, Tselfes V (eds) Knowledge in the new technologies. Peter Lang, Bern, pp 167–195

Palermos SO (2011) Belief-forming processes, extended. Rev Philos Psychol 2(4):741–765

Palermos SO (2014) Loops, constitution, and cognitive extension. Cogn Syst Res 27:25–41

Panigrahi BK, Shi Y, Lim M-H (2011) Handbook of swarm intelligence. Springer, Berlin

Poirier P, Chicoisne G (2006) A framework for thinking about distributed cognition. Pragmat Cogn 14(2):215–234

Pylyshyn ZW (2002) Mental imagery: in search of a theory. Behav Brain Sci 25:157–182 4

Rowlands M (2009) Extended cognition and the mark of the cognitive. Philos Psychol 22(1):1–19

Rupert RD (2004) Challenges to the hypothesis of extended cognition. J Philos 101(8):389–428

Rupert RD (2013) Memory, natural kinds, and cognitive extension; or, Martians dont remember, and cognitive science is not about cognition. Rev Philos Psychol 4(1):25–47

Shapiro L (2011) Embodied cognition. Routledge, London

Slezak P (1992) When can visual images be re-interpreted. In: Proceedings of 14th annual conference of the cognitive science society, pp 124–129

Smithies D (2013) The nature of cognitive phenomenology. Philos Compass 8(8):744–754

Sprevak M (2009) Extended cognition and functionalism. J Philos 106(9):503–527

Strawson G (2011) Cognitive phenomenology: real life. In: Bayne T, Montague M (eds) Cognitive phenomenology. Oxford University Press, Oxford, pp 285–325

Sun R (2005) The CLARION cognitive architecture: extending cognitive modeling to social simulation. In: Sun R (ed) Cognition and multi-agent interaction. Cambridge University Press, Cambridge

Sutton J (2006) Distributed cognition: domains and dimensions. Pragmat Cogn 14(2):235–247

Sutton J (2010) Exograms and interdisciplinarity: history, the extended mind, and the civilizing process. In: Menary R (ed) The extended mind. MIT Press, Cambridge, pp 189–225

Tallis R (2004) Why the mind is not a computer: a pocket lexicon of neuromythology. Imprint Academic, Exeter

Theiner G (forthcoming) Group-sized distributed cognitive systems. In: Routledge handbook of collective intentionality. Routledge

Van Gelder T (1995) What might cognition be, if not computation? J Philos 92(7):345–381

Van Rooij I (2008) The tractable cognition thesis. Cogn Sci 32(6):939–984
Acknowledgments
Thanks to Andrew Brook, Anthony J. Francis, Jeanette Bicknell, Eros Corazza, Wendy Newstetter, Elke Kurz-Milcke, Etienne Pelaprat, and especially Nancy J. Nersessian. The ethnographic research discussed in "Re-representation in a biomedical engineering laboratory" section was part of a project in which the first author was involved; the project was supported by a National Science Foundation ROLE Grant (REC0106773) to Nancy J. Nersessian (PI) and Wendy Newstetter (co-PI).
Additional information
Handling editor: John K. Tsotsos, York University, Toronto.
Reviewers: Iris van Rooij, Radboud University Nijmegen, Igor Aleksander, Imperial College, London.
About this article
Cite this article
Davies, J., Michaelian, K. Identifying and individuating cognitive systems: a task-based distributed cognition alternative to agent-based extended cognition. Cogn Process 17, 307–319 (2016). https://doi.org/10.1007/s10339-016-0759-4
Received:

Accepted:

Published:

Issue Date:

DOI: https://doi.org/10.1007/s10339-016-0759-4
Keywords
Distributed cognition

Extended cognition

Cognitive systems

Visual re-representation

Philosophy of mind